1000 Steps Beach is located in South Laguna Beach. Access to the beach is by a steep stairway from Pacific Coast Highway. The trip down to the beach is quick and easy, the trip back up is strenuous even though there are only about 200 steps, not the thousand steps the name implies.
Once down on the sand visitors are treated to a wonderful sandy beach surrounded by a steep bluff above. 1000 Steps Beach gets its name from the length of the beach, not from the stairs. During the summer season, there is a lifeguard on duty. There is a restroom, and showers to wash salt water after a dip in the ocean.
For many years 1000 Steps Beach was a quite locals only destination but due to social media, the beach is now best known for the "not so secret"  1000 steps salt water pools that can be found south of the steps.
To reach the concrete salt water pools at 1000 steps head south from the steps to the sea cave. The cave is closed and at high tide, do not enter when the water is level is up it is a very dangerous place to be.
Enter the sea cave, if safe, and once you're through the cave, you need to climb over a couple cliffs and over a small beach to the pools. Signs are posted no trespassing. Most people ignore the signs and head straight to the pools. The pools are on  private property so you take the risk of getting a ticket or being chased off, but it's worth the risk to see this amazing place
The not so secret salt water pools can get crowded especially on the weekends. During the summer, lifeguards may not let people pass through the caves, social media may have ruined this hidden gem. Arrive early before lifeguards go on duty or visit during the off season.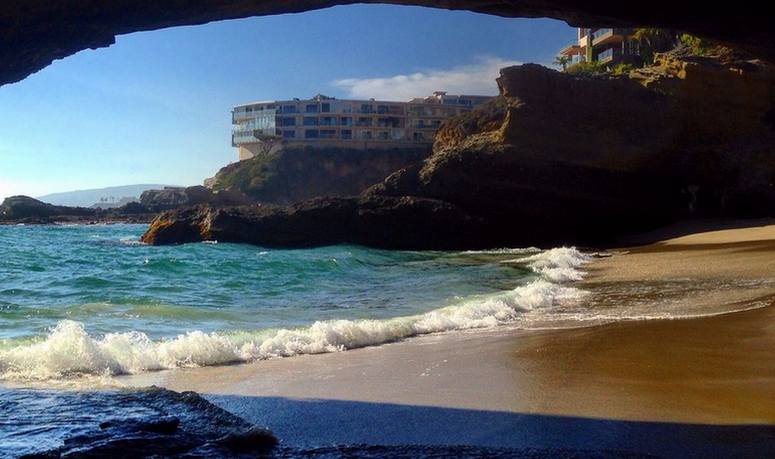 1000 Steps Beach is a Laguna Beach hidden gem. Even if you don not venture to the salt water pools it is well worth the effort to visit this amazing Southern California beach.
Before you go 1000 Steps Beach Salt Water Pools
Check tide tables before you go and attempt reaching the 1000 Steps Beach Salt Water Pools at low tide.
Be prepared and wear footwear.  The rocks are sharp and slippery one misstep and you can fall.
The entrance to the cave may be posted off limits by the lifeguard.
Free street parking can be found along Pacific Coast Highway and on nearby side streets.
Location: 9th Street and Pacific Coast Highway. South of hospital and north of Aliso Beach.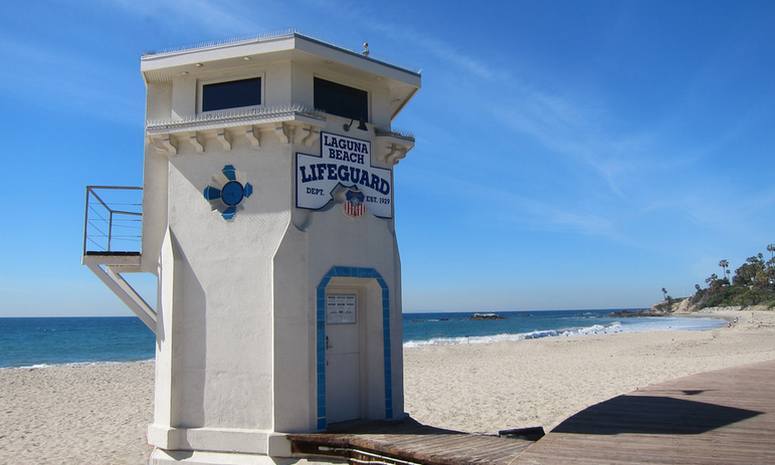 Most visitors travel Laguna Beach to enjoy its seven miles of beautiful coastline. When first arriving in Laguna Beach, travelers are greeted by the 1930's lifeguard tower that watches over the sand activities at Main Beach.