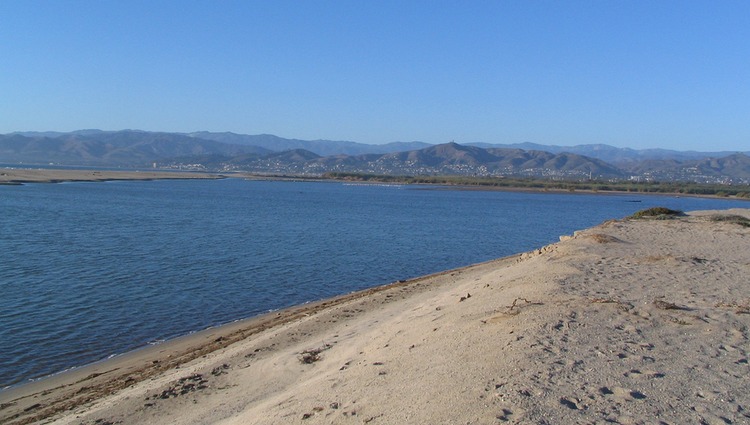 McGrath State Beach has 172 campsites by the beach and is next to the Santa Clara River and sand dunes.
At McGrath's northern end is the Santa Clara Estuary Natural Preserve, which includes eight ecosystems and a boardwalk flanked by tall grasses. Numerous bird species spend at least part of their year in the nature preserve near the beach.
The campground is fairly remote by Southern California standards but still not too far away from the comforts of civilization. The beach here is wide and sandy perfect for a stroll or just laying out in the sun. Strong currents and rip tides are common swimmers use caution.
McGrath's campsites are arranged in six sections. The best and closest to the beach are campsites 102 to 107, 35 to 37 and 41 to 44. Next, best are sites 161 to 163, 167 to 169, 59 to 97 for their location near sand and lawn.
Campsites to avoid are 150 to 153 and 156 to 160 which are too near the farmland and the campsites closest to Harbor Boulevard.
Both tents and RV's are welcome at the McGrath State Beach. There is a 34 ft maximum length limit for motor homes and a 30 ft max length limit for trailers and pop-up campers.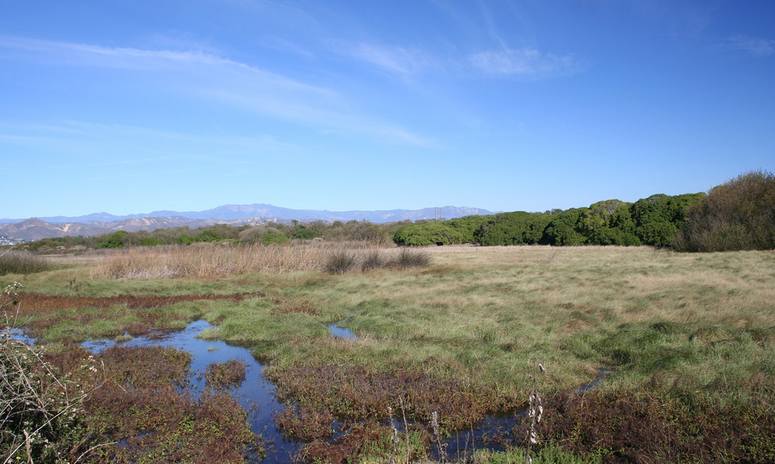 McGrath State Beach is in the city of Oxnard five miles south of Ventura on Harbor Boulevard. McGrath State Beach is one of the best bird-watching areas in California, with the lush riverbanks of the Santa Clara River and sand dunes along the shore.
A nature trail leads to the Santa Clara Estuary Natural Preserve. Two miles of beach provide surfing and fishing opportunities.
McGrath State Beach is five miles south of Ventura off Highway 101 via Harbor Boulevard. The beach each is located at 2211 Harbor Blvd., Oxnard, CA 93035
Beach access at McGrath State Beach is limited from the campground due to flooding and nesting habitat protection. There is no easy access. To get to the beach, campers will have to walk approximately 0.5 miles or more to get around the inland lagoon.
All camping spots for RV's are "back-in" style; there are no pull-through camping spots at McGrath.