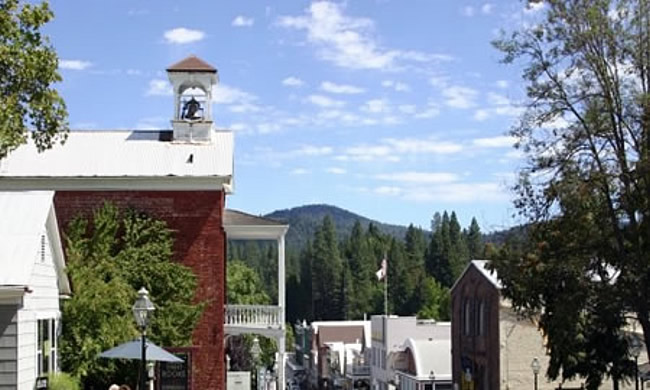 Nevada City, California is a perfect destination if you want to add a little history into your next road trip. With a population of just over 3,000 the town has hardly grown in the past 100 years. This should by no means lead you to believe Nevada City is not worth a visit.
Nevada City got its start during the gold rush and is rich in history from that time. There are several sites that are on the National Register of Historical Places.
Some of these sites include Nevada City Firehouse No. 2 and the National Hotel which is the oldest, still-functioning hotel, west of the Rockies. Nevada City boasts three museums which will educate and entertain.
One of the most unique is the Nevada City Narrow Gauge Railroad Museum located in the Seven Hills Business District. This narrow gauge railroad is a sight to behold for model railroad fans.
It's well maintained by volunteers who strive to preserve the history of the rail in this area. See an amazing display of rolling stock, tunnels, buildings and more as you watch the train travel all about the tracks inside the museum.
Depending on the time of year you visit Nevada City, you may enjoy one of the city's annual events. InJanuary there is the Wild & Scenic Film fest. InJuly there is the Nevada City storytelling Festival and the 4th of July Parade.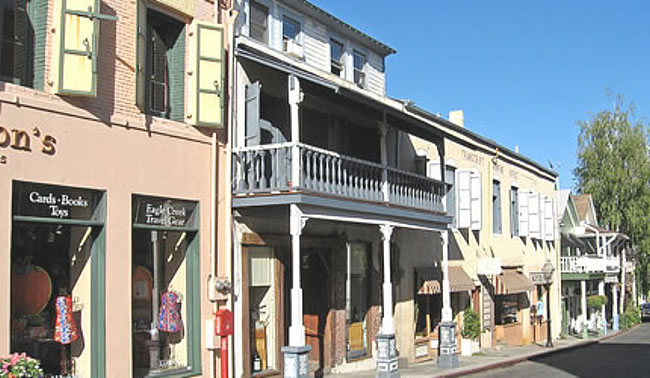 Nevada City weather is considered Mediterranean, but you can find snow in the winter in the surrounding hills. Nevada City is truly a four-season city offering nearby activities such as skiing, camping, hiking, and sightseeing.
Not far from Nevada City is the Tahoe National Forest, the South Yuba River, and the High Sierras. Nevada City is only 45 minutes from the Donner Summit, named after the ill-fated Donner Party and a short 60-90 drive from Lake Tahoe Ski areas.
If you want something more relaxing and less active during your visit to Nevada City, check out their collection of little shops and restaurants. Broad Street has many small shops and eateries so if you desire a meal or a snack, then you are in the right place.
If you want something unique to remind you of your time spent here, you will find it on Broad Street. Shops sell souvenirs, apparel, sweet treats, outdoor gear and more.
Another asset to Broad Street is the family of merchants who sincerely appreciate the fact that you enjoy their little town. Friendly and full of information they can give you inside information that only locals know.
Surrounding towns, such as Grass Valley, which are just a few miles away offer similar quaintness and relaxing business and entertainment opportunities.
Still close by and worth fitting into your day are the towns of Truckee and Auburn. These towns are more pieces to the quilt which make up the Gold Rush Part of California's History.
If you grew up in California and studied the state's history in elementary school, a visit to Nevada City and surrounding areas can better help you visualize life during those times.
Another way to enjoy the Nevada City area of California is a walk or hike on Independence Trail. Much of this walk is wheelchair accessible and the vegetation along the South Yuba River is gorgeous.
Glacier Lake is off of Hwy 20 near bear Valley road. Follow the road to the Carr and Feeley Creeks Roads. The trail starts near the parking area. More beautiful scenery awaits you as you explore at your own pace.
Finding Nevada City is easy enough. Travel east on Interstate 80 past Sacramento to Hwy 49, Take Hwy 49 north to Hwy 20. Where 49 and 20 meet you come to Grass Valley. Nevada City is just a few short miles from there.
Whether you choose Nevada City as your only destination for the day or part of a tour of the area, you will surely enjoy this part of California's history.