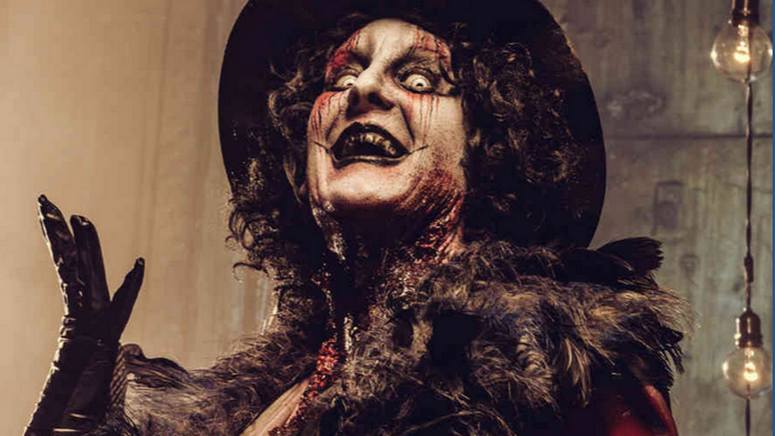 Dark Harbor at the Queen Mary in Long beach is perhaps the most frightening Halloween events in Southern California. Dark Harbor offers shipboard and onshore mazes. There are hundreds of monsters located throughout port of purgatory.
Dark Harbor mazes include Hellfire -Enter if you dare but be warned, because once you enter this haunted inferno you'll be dying to get out. Submerged try to escape from the sinking ship you will find out that there's more to be afraid of than just going to your watery grave.
Village of the Damned – Just because you're not on the ship doesn't mean that you're not in harms way. The Cage – When you enter you are putting one foot in hell. The restless souls of the Queen Mary are unforgiving and vengeful. New this year is the Circus maze.
Performances by bands, food and cocktails, and a demon-filled attraction known as The Barricades will ensure leaving is unthinkable. And beware of ghosts walking the decks of the Queen Mary, for these travelers from the past may inhabit any 'body' left unattended.
Dark Harbor hours are 7:00 p.m. to midnight. Costumes will not be allowed into the event. General Parking is $20 (cash only). Tickets start at $24 and go up to $94.00 for a VIP pass. Queen Mary's Dark Harbor Halloween attraction is not recommended for children under 13.
Dark Harbor offers six mazes on a journey through never-before-visited areas of the haunted Queen Mary. There's also the Monster Midway jam-packed with zombies, food and  live entertainment.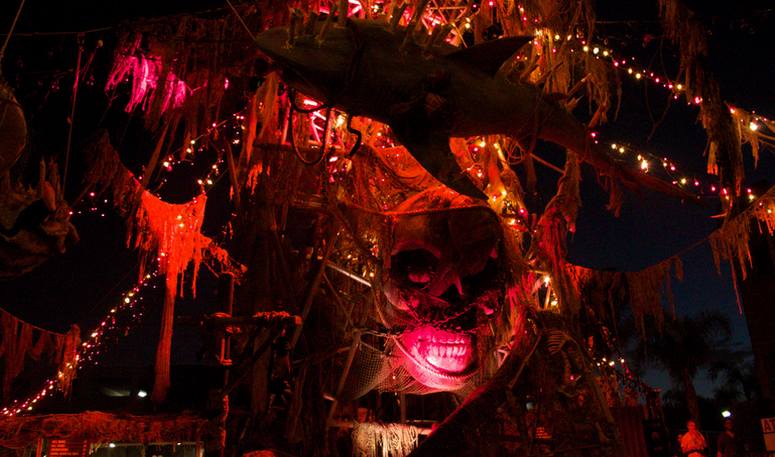 In addition to the mazes, Dark Harbor event includes The Barricades (a battlefield of brutality) and Hell's Bell Tower (a stack of steel from here to Hell, belching flame).
Ticket booth prices start at $24.00. Arrive at the park between 7-8 p.m., the Happy Haunting Hour and save $4.00 off.
The Queen Mary's Dark Harbor dares you to run away with the circus for the night and join the most wicked group of freaks and carnies under the Big Top! Dark Harbor returns for 17 terrifying nights with a sinister new circus themed maze, terrifying freak show and more. October 1 through October 31 from 7 p.m. to midnight.