Southern California Halloween events and festivals: pumpkin patches, theme parks, haunted houses, and mazes. Scary festivals from Los Angeles to San Diego. The best things about living in Southern California is you are never too far away from something fun to do on Halloween.
Halloween events range from family-friendly to age restricted haunted parties. Scare zones live shows and ghostly walking tours of haunted neighborhoods. Find Halloween activities for Trick-Or-Treaters and grown up Zombies. Discounts and Deals available for most of these Halloween Events.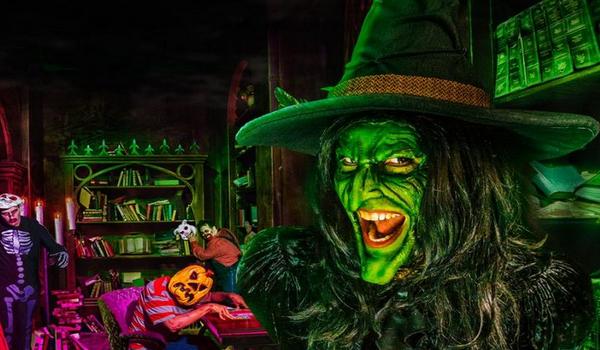 September 23 through October 31, 2016, Knott's Scary Farm will be terrifying visitors with mazes, scare zones, thrilling rides and shows. Save up to $43.00. All dates available.
---
Southern California's original Haunted Hayride is located in Griffith Park. Guests ride  aboard a tractor-pulled hay wagon through the  woods of Griffith Park. Sideshow with the backward Scary-Go-Round. The sideshow includes a  house of mirrors and free psychic reading plus a place to buy souvenirs. Save $9.00 on one ticket – $19.00 on two tickets.
---
One of the most frightening Halloween events in Southern California. Shipboard and  onshore mazes with hundreds of monster throughout the port of purgatory. October 1 – November 1, 2015. Save $12.00 off ticket booth price.
---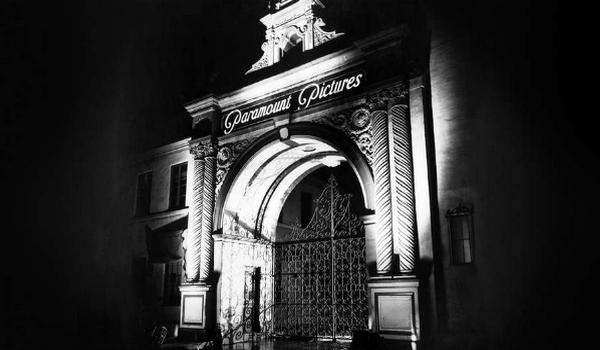 During the Tales From The Other Side tour, you'll get the chance to find out how the scandals, legends, and superstitions of yesteryear still linger. It all starts at dusk with some champagne to toast the coming darkness.  Friday and Saturday evenings through November 5, 2016. Free Parking.  Guests 16 years and over are welcome. Save $20.00
---
Universal Studios Halloween Horror Nights
Face unthinkable horror at Halloween Horror Nights through November 5th.  With 7 ALL-NEW mazes, a brand new Terror Tram and scare zones, this year promises to take you Beyond Your Wildest Screams. Discount  Tickets are call center only. Call 1-877-300-6138
---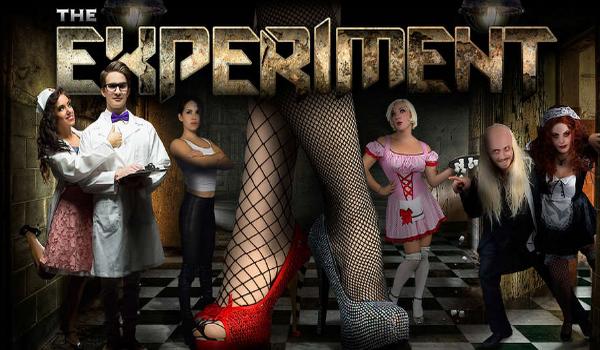 The Experiment is a Cabaret is an immersive song-and-dance extravaganza that unfolds all around you at Clifton's Downtown Los Angeles. This event is exclusive and private in the "meat locker basement."  October 28 and 29, 2016. No admittance under 21. Doors open at 30 minutes prior to the show for live music.
---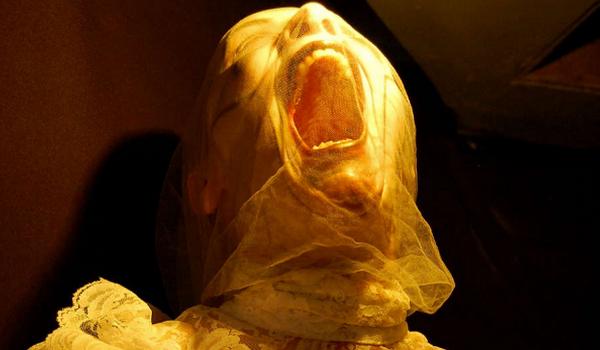 This walk-through, maze-like show is not for the faint-of-heart. Delve into an avant-garde world of inexplicable horrors, unfathomable monstrosities and the disturbed spirits that walk among us. Not suitable for guest 15 and under.  Evening shows through Saturday, November 5. Tickets selling  fast. Book now for best date. Zombie Joe's Underground Theatre North Hollywood. Half Price Tickets.
---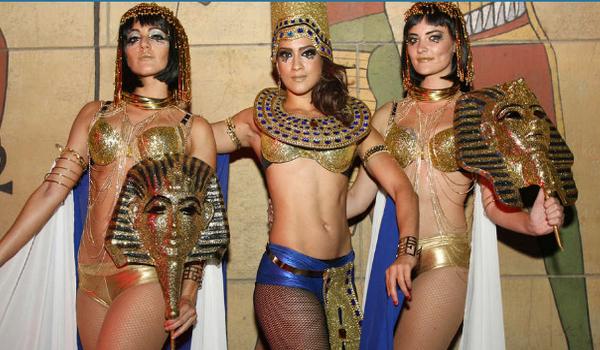 The Egyptian Theatre and its private courtyard, usually the site of movie premieres and, is the site of SoCal's hottest Halloween party. Saturday, October 31. Tickets $10.00
---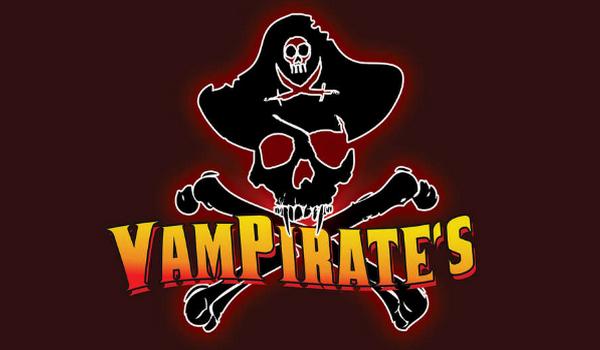 Pirates Dinner Adventure Halloween-themed show. This special Halloween show includes a costume contest with prizes on weekends. October 3 – October 30, 2016. Great deal on tickets $21.00 off ticket booth price.
---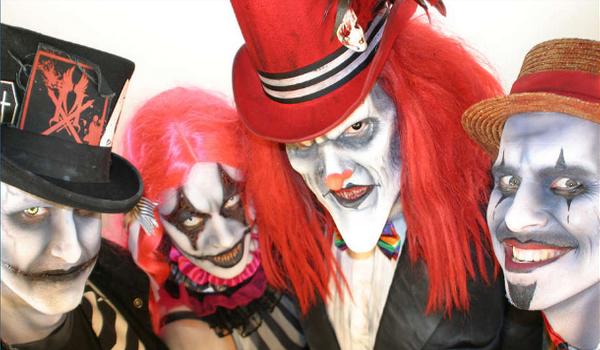 San Diego County's largest haunted Halloween event. September 30 through October 31, 2016. House of Horror, KarnEvil, Haunted Hayride. Children ages 10 or 11 must be accompanied by an adult. Not suitable for any children younger than 10. Save $13.00 off Ticket Booth Price.
---
Friday, October 28, 29, 31 31, 2016. Couture, L.A.'s premier fashion-inspired nightclub. Halloween Costume is required to attend. This Halloween event is adults only. 3-Day Halloween Costume Party at Couture $15.00.
---
Velvet Lounge Santa Ana. Evening shows through October 30. Adult show. Female impersonators haunt with amazing Halloween costumes. Enjoy a three-course meal that is include with the show. Save $20.00 with this offer.
---
Family-Friendly Halloween Events
This Halloween event is perfect for kids ages 3 to 11 years. Camp Spooky, Ghost Town and a Spooky Hollow Maze in Fiesta Village. Runs all weekends in October through Halloween Day. Camp Spooky is included with regular park admission.
---
S
Kid-Friendly Haloween events October 1-2, 8-9, 15-16, 22-23, 29-30. Included with park admission. Kids free all October with paid adult.  Halloween-themed shows, trick-or-treating throughout the park. Bags are provided by SeaWorld.
---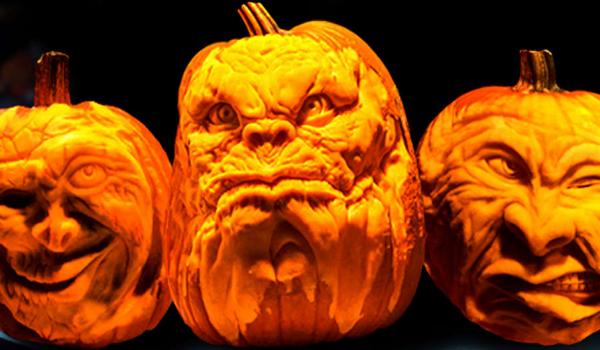 See larger-than-life animals carved from dozens of jack o'lanterns. Check out a  dragon that's over 50 feet long. For all ages. October 13 through 16, 2016. Save $11.00 on this event.

---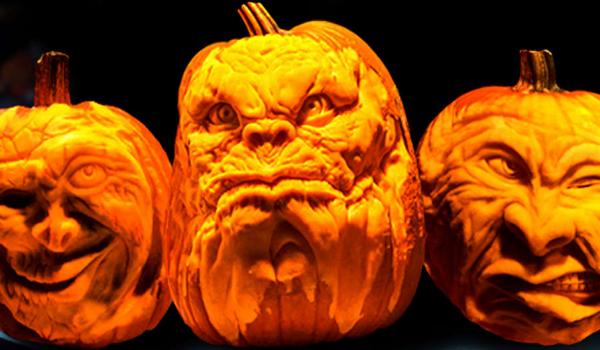 RISE of the Jack O'Lanterns in Pomona. Family-friendly event with 5,000 carved pumpkins. Live carving station. Watch how the pros carve a pumpkin. October 27 -30. Save $11.00 on this event.
---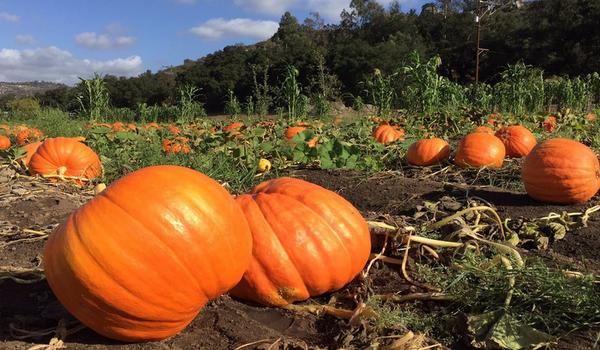 Bates Nut Farm Pumpkin Patch open through October 31. Pick from a huge selection of pumpkins. Weekends include live entertainment, food trucks, rock climb, bounce, horse-drawn carriage, hay ride.
---
Check back for more events and deals. Bookmark this page.