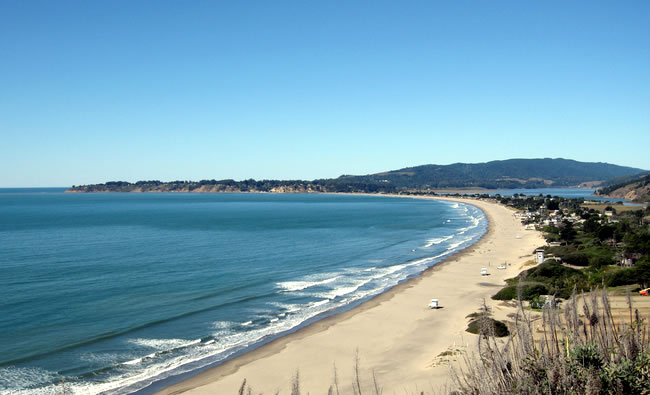 Stinson Beach park is part of the Golden Gate Recreation Area. Stinson Beach is about a 30-minute drive on California's Highway 1 from the Golden Gate Bridge. During the summer thousand's of people escape San Francisco and head toward Stinson Beach for a day in the sun.
The surrounding hills offer hiking and biking trails with sweeping views of the beach and coastline. The beach is 3.5 miles long with an adjacent 51-acre park. Nearby you will find Bolinas Lagoon preserve, a 1,100 acres of tidal estuary, Mount Tamalpais State Park, and Muir Woods.
Stinson Beach has a nice little downtown area that looks like its right out of the 1960s. There are a few eatery's including the Breakers, San Dollar restaurant, Surfer's Grill burger joint, and the extremely popular Park Side snack bar which overlooks the beach.
Lodging in town is limited to a couple of places the Stinson Beach Motel and the Sandpiper Motel. The sleepily little town also has a market, art gallery, and a real estate office. The rest of Stinson consists of homes with a the large gated community of Seadrift to the north of town.
Stinson Beach is a nice day trip from San Francisco or a stopping off point for your journey north along Highway one.
On the edge of Stinson Beach is Audubon Canyon Ranch a 1,600-acre nature preserve. The center welcomes visitors several times of the year and offers guided nature walks.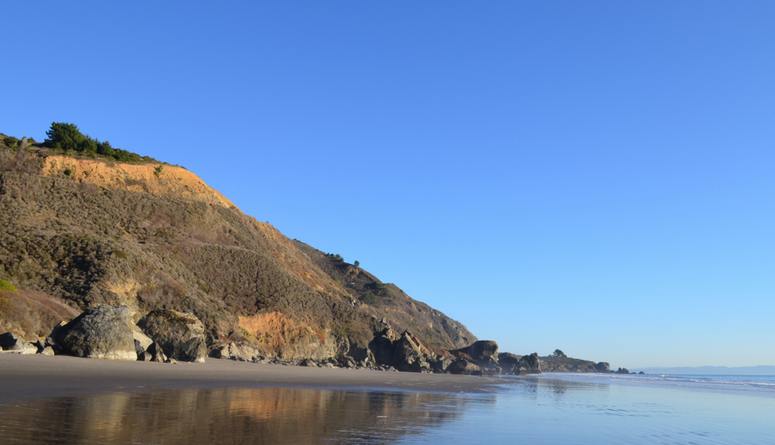 Stinson Beach is open to the public all year. The main entrance gate opens at 9:00 a.m. and closes at about sunset. Please check to posted closing time when you enter.
Lifeguards are on duty late-May through mid- September. Swimming is not advised at other times of the year. Dogs are not permitted on the National Park Service section of the beach. At peak season, parking lots are full by 10 am
Arrive early to avoid crowds and secure your favorite spot on the beach. Winters are cool and often foggy, but you can have the beach to yourself. Stinson Beach is about 24 miles from downtown San Francisco.