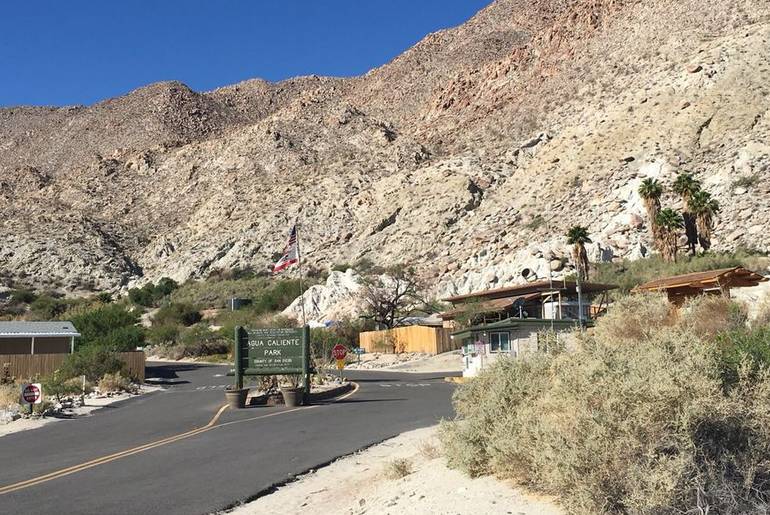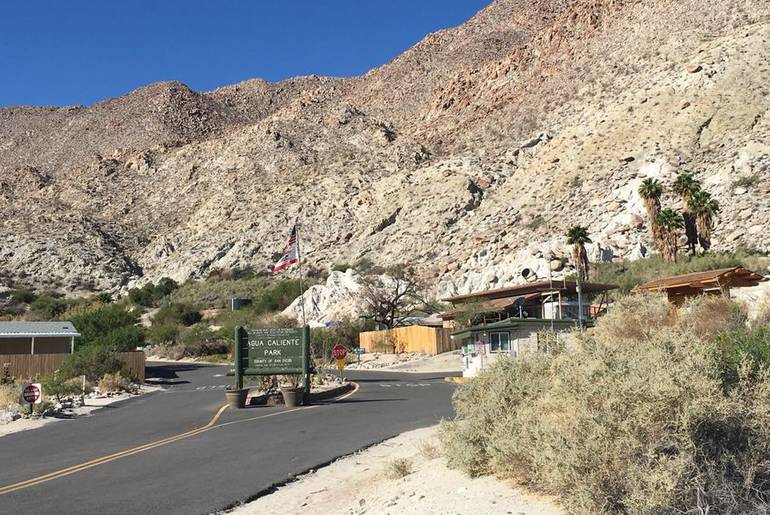 You will find this secluded hot springs and campground located about 100 miles from San Diego along County Route S-2. The Kumeyaay Indians were some of the first visitors to the springs at what is now call Agua Caliente ("hot water" in Spanish.) Spanish explorer Juan de Anza was the first European to visit the area in 1775. In more recent times, the springs at Agua Caliente were used by pioneers, soldiers, and prospectors.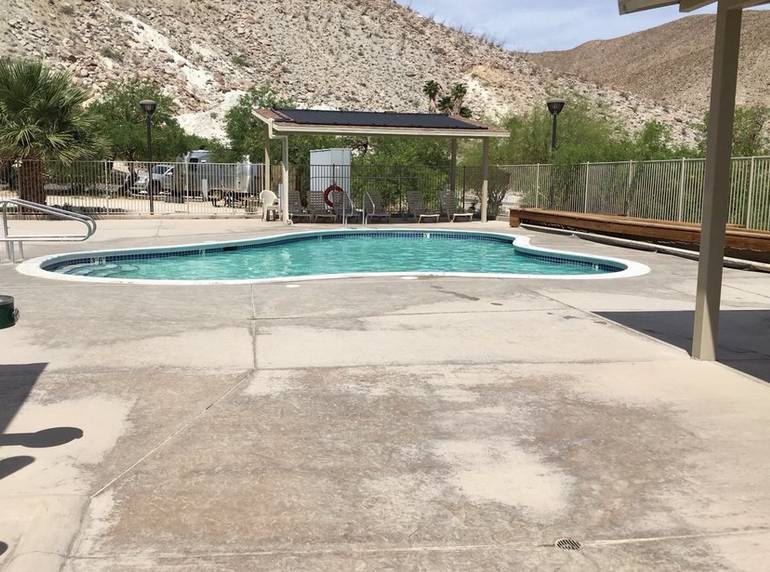 Hot Spring Pools
There are three naturally fed pools at the park. A large outdoor pool is a natural 90 degrees and the most popular place to dip for families.  The indoor therapeutic spa is heated to 102 degrees and can only be used by age 14 and over during the day. Evenings are reserved for adults only. There is also a small heated children's pool. For day use visitors and campers, there are lockers and changing rooms with shower facilities.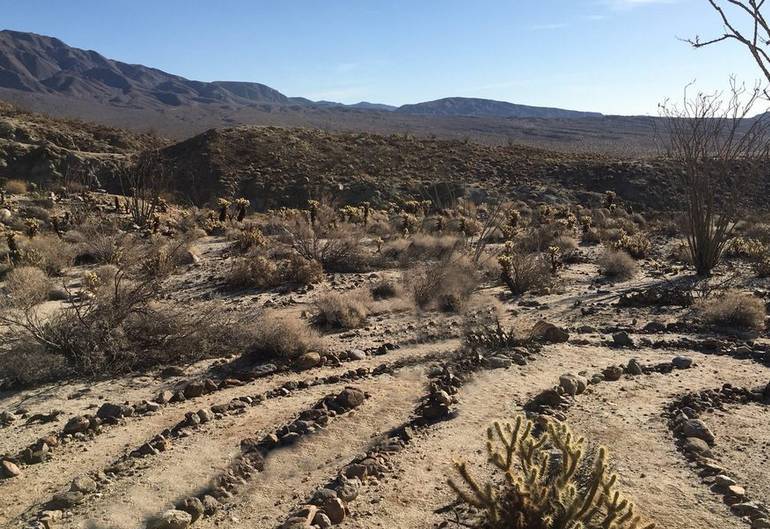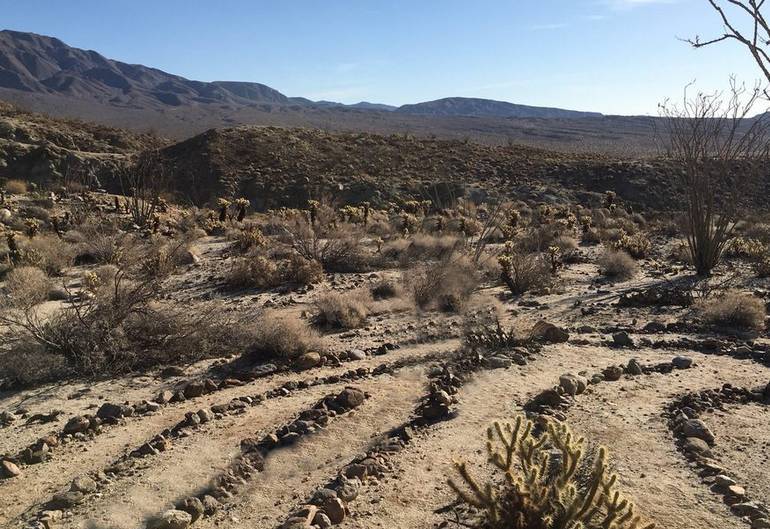 Hiking Agua Caliente Springs Park
When you're not dipping in the hot springs, there are several miles of trails branching out from the campground. Moonlight Canyon Trail is a two-mile loop that follows a narrow sandy wash. Marsh Trail is a half-mile trail with a seasonal creek. Desert Overlook Trail starts at the ranger station and climbs 1/4 mile to the top of a hill that features amazing desert vistas. There is also a small nature trail near the campground.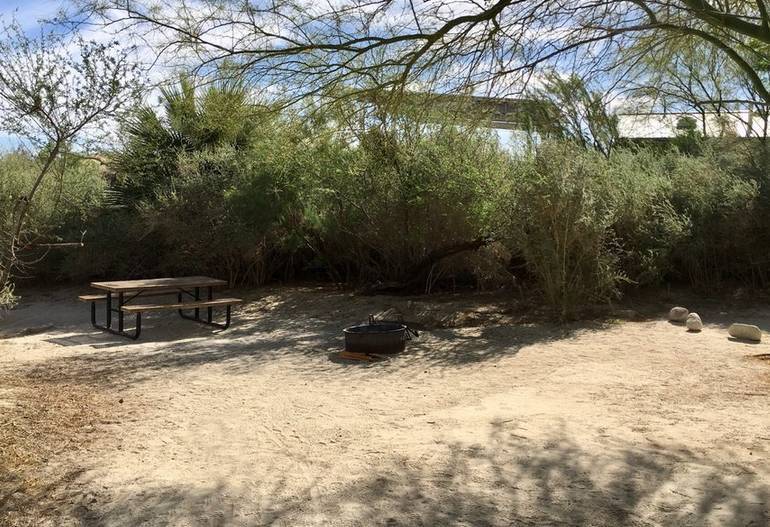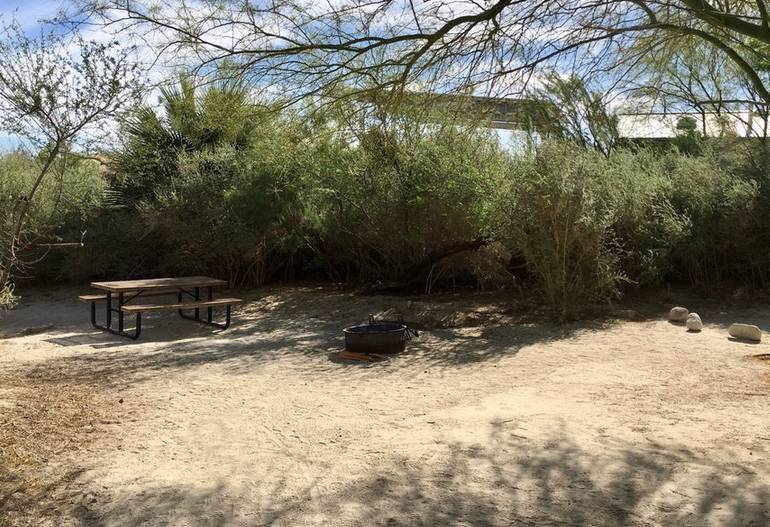 Camping
Campers can use one of the 140 campsites which have full or partial hookups. The park also features 7 cottages with a fire ring, picnic table, and their own parking place. Campsites range from full hook-ups, partial hook-ups, basic sites, and tent sites. Before you visit, call ahead for camping reservations and park hours. Reservations can be made online (recommended) at the park's website.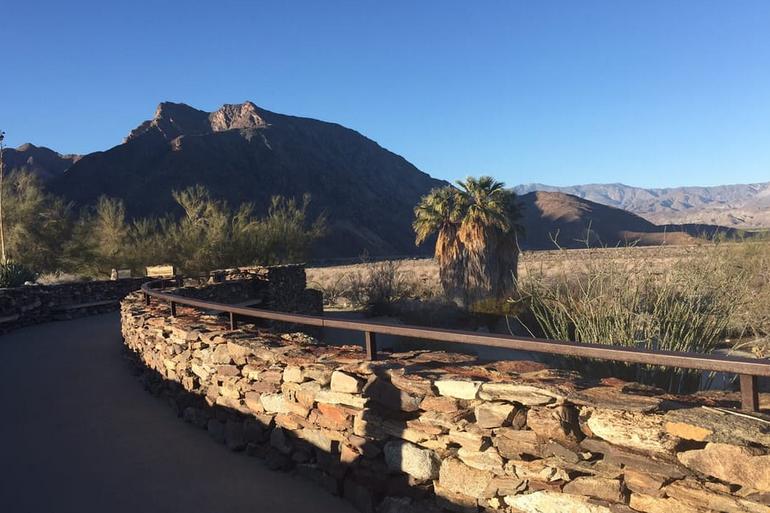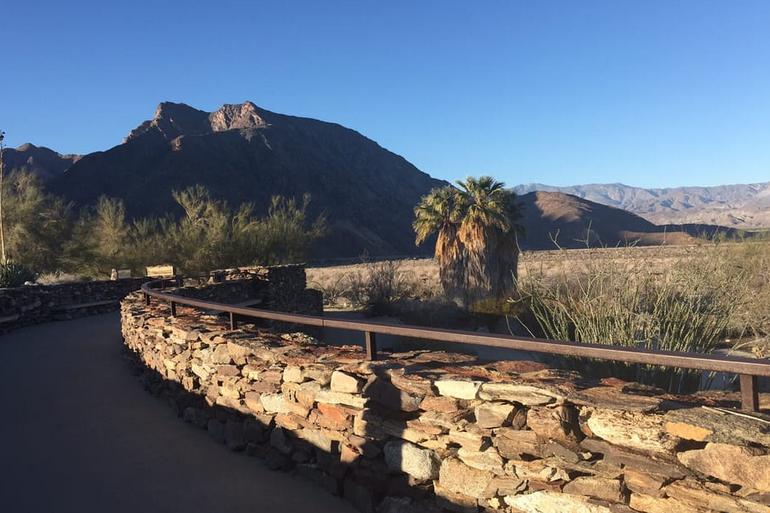 Nearby Things To Do
Vallecito Stage Station County Park features a restored stage station that is well worth a look.  There is also a campsite at this park. Surrounding Agua Caliente is Anza Borrego Desert State Park, the largest state park in the country.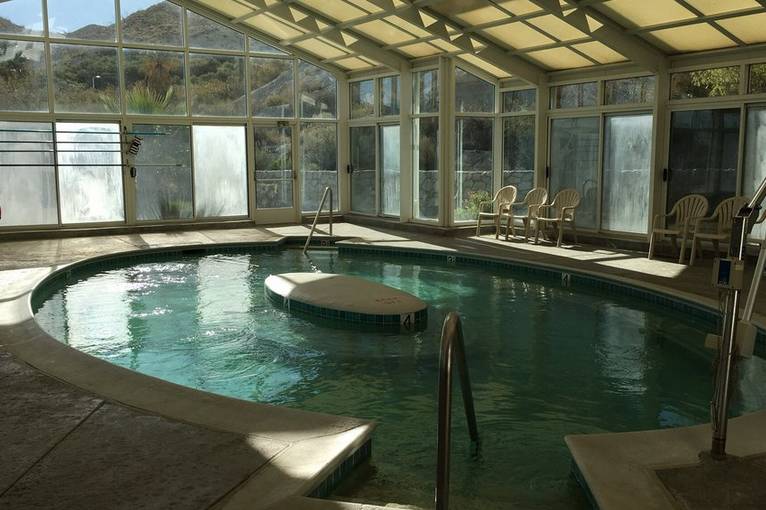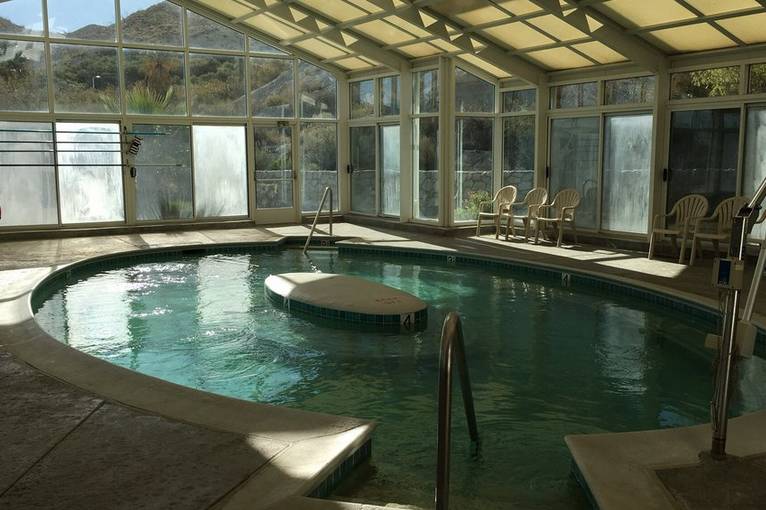 This remote park is located west of Anza-Borrego Desert State Park, in eastern San Diego County, California.  Address 39555 County Route S-2. Website. Ph: 760-765-1188. Due to high summer temperatures, the park is closed on Memorial Day through Labor Day weekend.