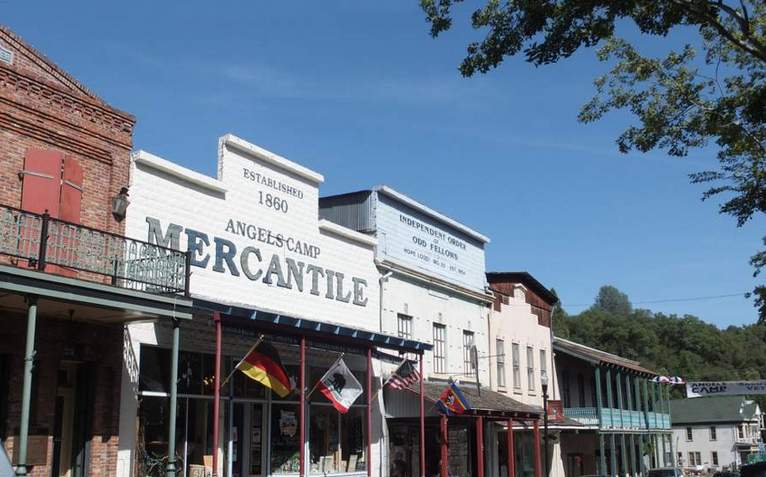 Angels Camp is located in California's gold country and makes a great day trip destination when visiting the region. Explore Angels Camp historic downtown, visit a museum, go wine tasting in nearby Calaveras County wineries.
The town was founded during the Gold Rush by a shopkeeper who decided he could make more money providing supplies to the gold miners than looking for gold himself.
He did quite well and at its apex, Angels Camp served as the home-base for over 4,000 miners.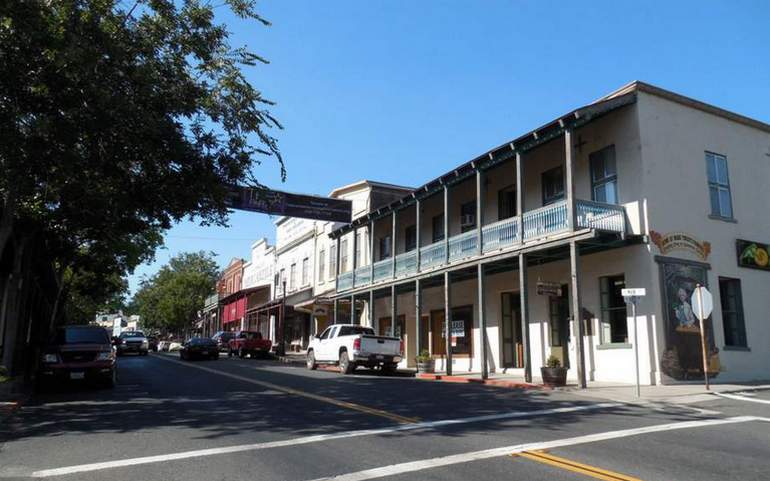 Today, Angels Camp is a friendly town of about 3,000 people. The town makes a great day trip to dig into California's Gold Rush story.
The town is identified as California Historical Landmark #287 and is recognized as being an area rich in gravel mining and one of the most prolific quartz mining section of the Mother Lode.
Things to do in Angels Camp
When you get to Angles Camp, a great place to start is at the Angels Camp Museum and Carriage House.
Located on South Main Street, this Museum covers three acres and displays a comprehensive collection of artifacts that speak to the rich and diverse history of the area. You can see Gold Rush-related items and more.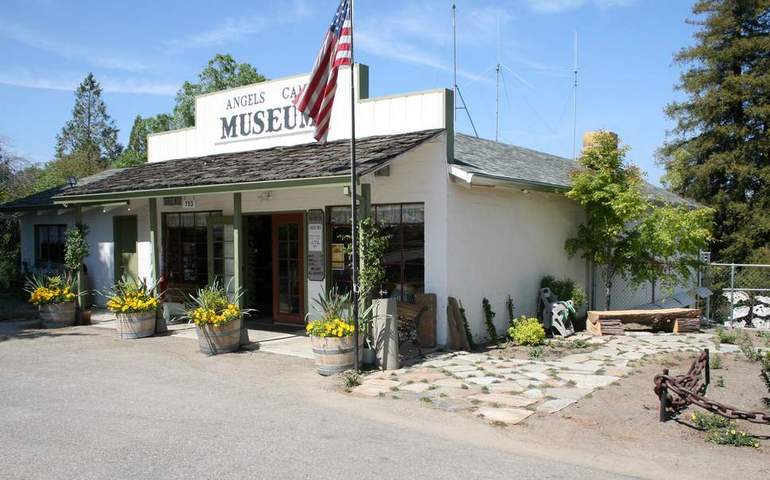 Downtown Angels Camp is pleasant to stroll and to browse art galleries and antique shops.
There are several restaurants where you can relax for a meal and people watch. You may notice an abundance of Mark Twain related paraphernalia around town.
Downtown is why. Mark Twain based his short story "The Celebrated Jumping Frog of Calaveras County: on a tale that he claims to have heard at a local hotel.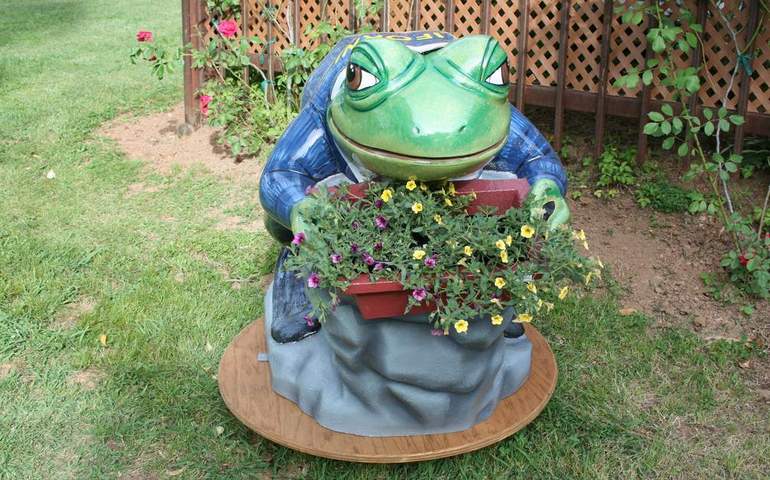 The Angels Hotel is still standing and is listed on the National Register of Historic Places. The town plays up on this notoriety and hosts a Jumping Frog Jubilee in May. Angels Camp is also nicknamed &"Frogtown."
Angels Camp Nearby Attractions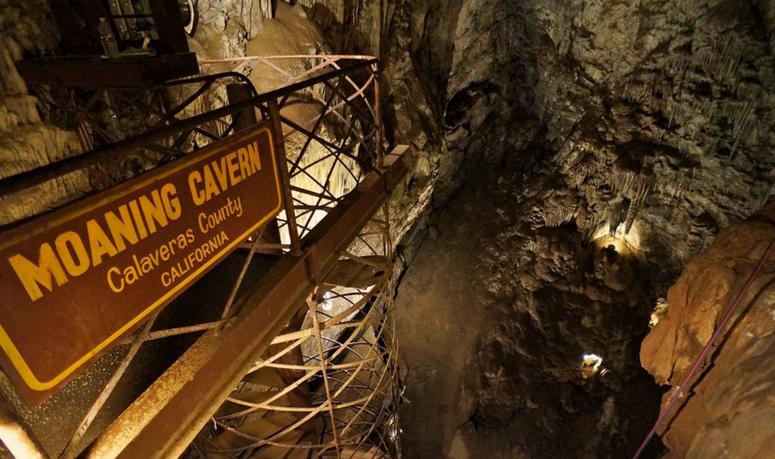 If you want to explore things subsurface while you are in Angels Camp, head to the nearby Moaning Cavern Adventure Park. It is the largest vertical chamber public cavern in California.
The park offers a variety of options to explore the limestone cavern, from gently guided walks to more thrilling rappelling options. They also have zip lines and an adventure trip.
A few times a year they do special events, such as singing or flute performances, which take advantage of the incredible acoustics in the cavern. The cavern is open 365 days a year and the entry fee depends upon the tour or activity you select.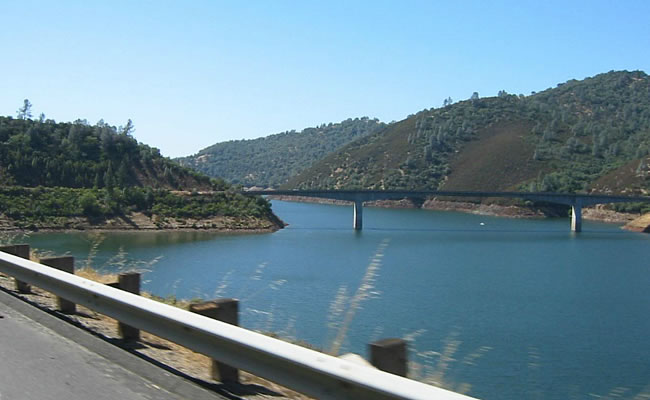 New Melones Lake
New Melones Lake is located about 15 minutes outside of Angels Camp and has a visitor center that is open between Memorial Day and Labor Day.
Popular activities at the New Melones Lake include boating and fishing. There is also a developed network of hiking and biking trails. Campgrounds available, which are popular in the summer months.
Calaveras County boasts several wineries and tasting rooms. If you want to sample the local offerings, head out Highway 4 from Angels Camp to the communities of Vallecito, Douglas Flat, and downtown Murphys.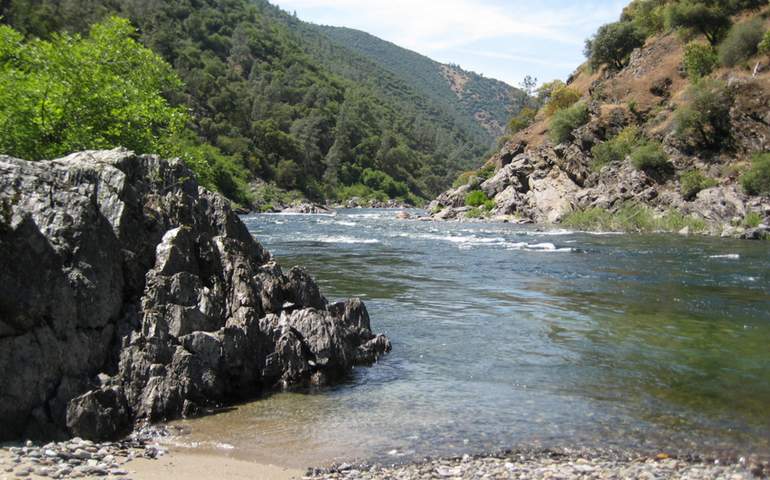 Tuolumne River
If you crave adventure on the water, rushing water, that is, you can reserve a rafting tour on the Tuolumne River. O.A.R.S Rafting, which has an office in Angels Camp, offers one, two and three day guided trips in the spring and summer.
Some trips incorporate other aspects, such as craft beer tastings or wine tours. The Tuolumne River has some of the best whitewater rafting options in California.
Getting to Angels Camp
Getting There: Angels Camp is about a 2.5-hour drive from the San Francisco Bay Area and 2 hours from Sacramento at the intersection of SR-4 and SR-49.
If you want to make a weekend of it, there are several lodging options in town, including basic hotels and motels, bed and breakfast, camping resorts and vacation cottages.
Calaveras County Fair and Jumping Frog Jubilee are held in Angels Camp in the middle of May each year.