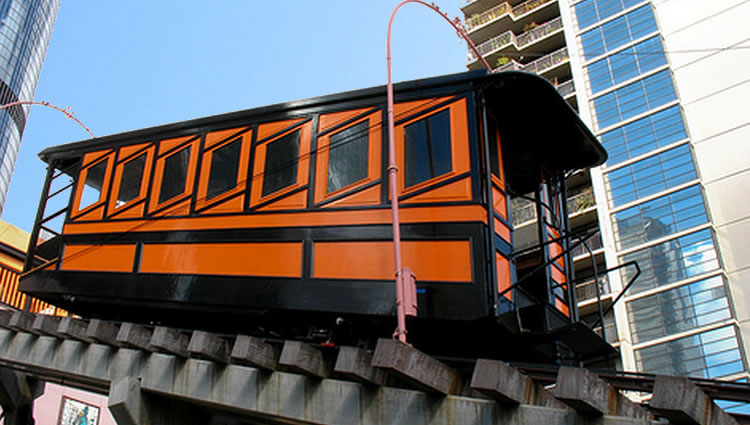 Angels Flight Railway is one of the City of Angel's unique attractions. Located in downtown Los Angeles, Angels Flight Railway offers a quick and exciting "tour" at a fantastic price. If you visit the Bunker Hill area or the Museum of Contemporary Art, you must try the railway.
One of Los Angeles' most enduring landmarks, the railway was initially constructed in 1901 on the Southwest corner of Third and Hill Streets. Designed to carry passengers up and down the steep incline between downtown and Bunker Hill, then a fashionable residential district, it is the "shortest railroad in the world."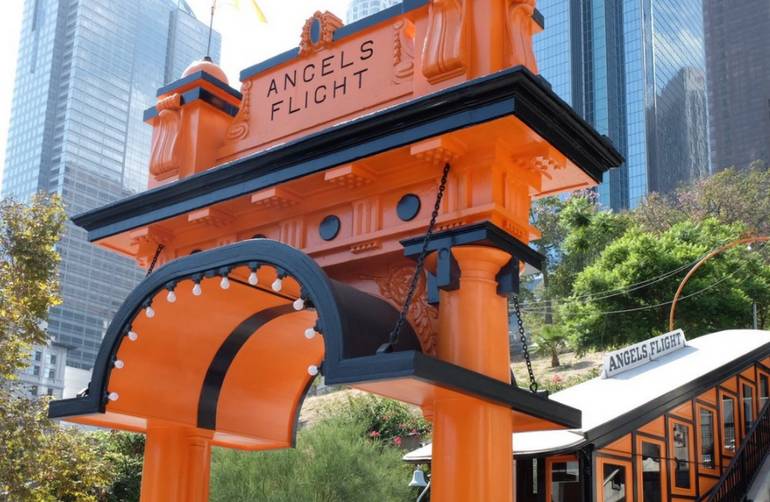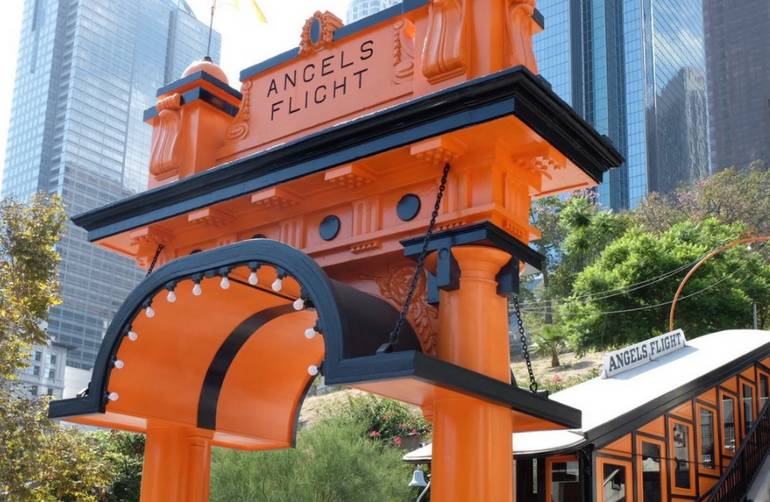 The Angels Flight Railway consists of two cars, named Olivet and Sinai, that work in tandem and are connected to the same cable. In 1969, Angels Flight was dismantled to make way for the redevelopment of Bunker Hill, but citizens finally convinced the city that it should be rebuilt.
In 1996, the restoration and reinstallation were complete, with a new location half-block south of the original.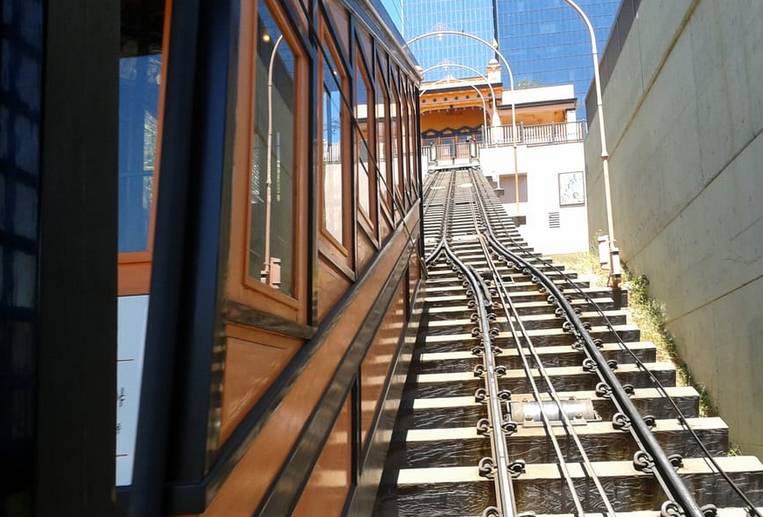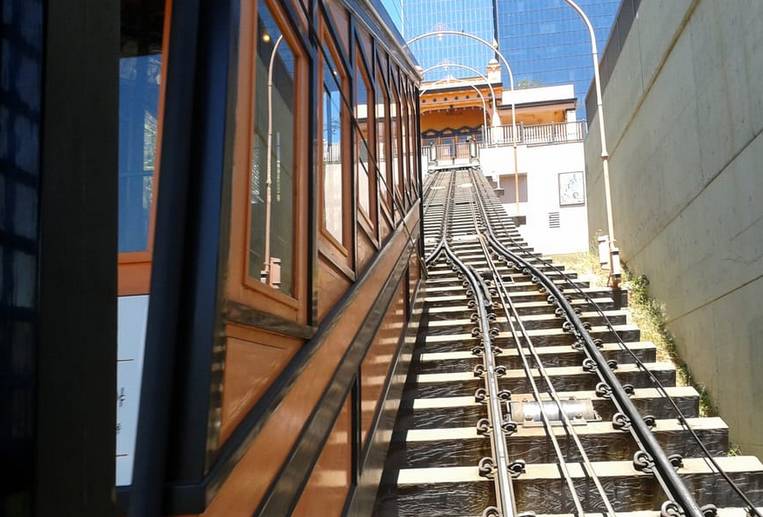 The new Angels Flight uses 60 percent of the original material from its former glory days, including the railcars, the station-house, and the two end station arches. The total cost of restoration was $4.1 million. For just 50 cents, you can board one of the two orange and black incline railway cars. As short as it is, 298 feet to exact, Angels Flight is an essential Los Angeles experience.
The railway connects 351 South Hill Street, near the Metro Red Line Pershing Square subway station at Fourth and Hill Streets, with the California Plaza Watercourt at 350 South Grand Avenue.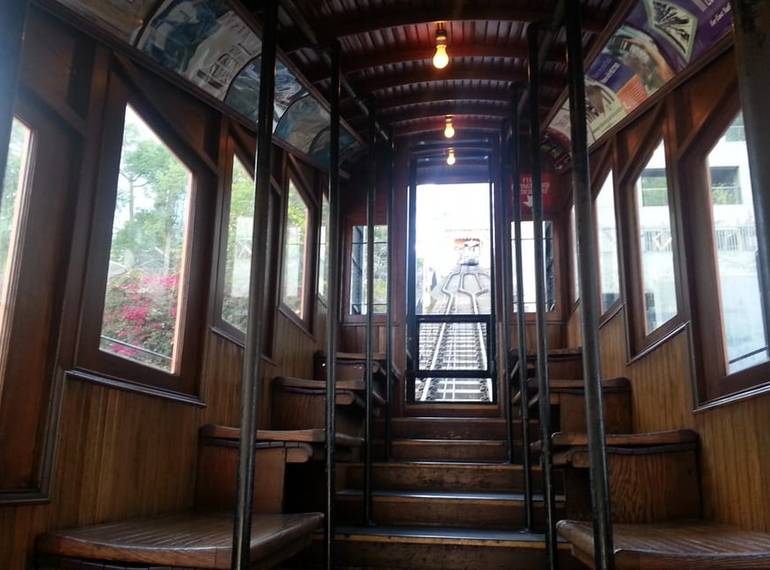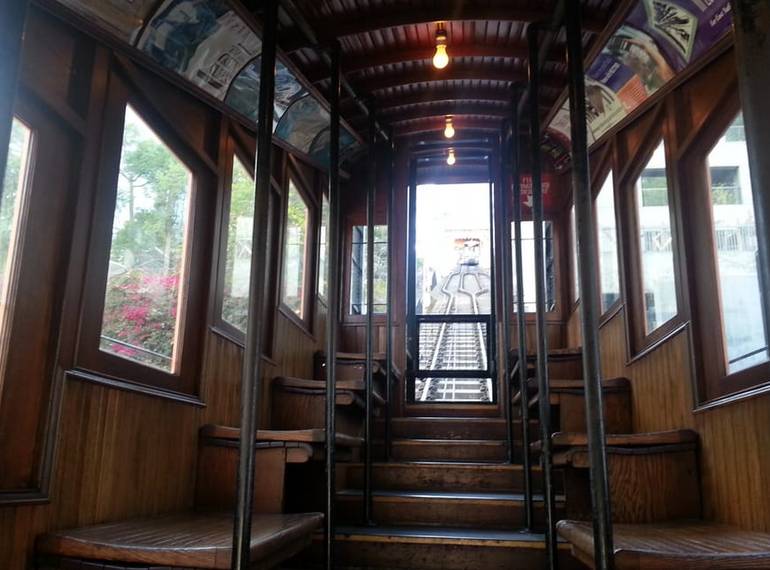 The historic core is a neighborhood in downtown Los Angeles between Hill and Main streets, which overlaps with the Jewelry District on its western end. Much of the area has now been converted to luxury condominiums. Due to the skyscrapers built on it, the hill stands out from the rest of the L.A. basin and is synonymous with downtown as far as most people are concerned.
Those skyscrapers are a sight. California Plaza consists of two unique buildings, One California Plaza and Two California Plaza, home to MOCA (Los Angeles Museum of Contemporary Art), Colburn School of Performing Arts, the Los Angeles Omni Hotel, and a 1.5-acre water court.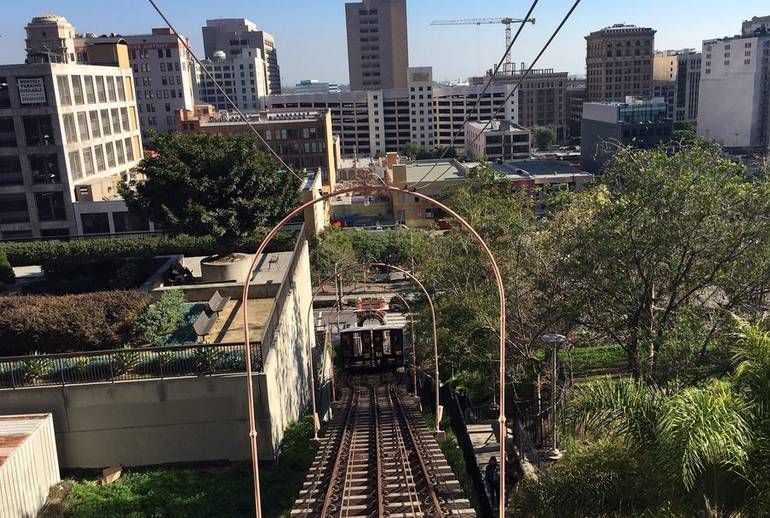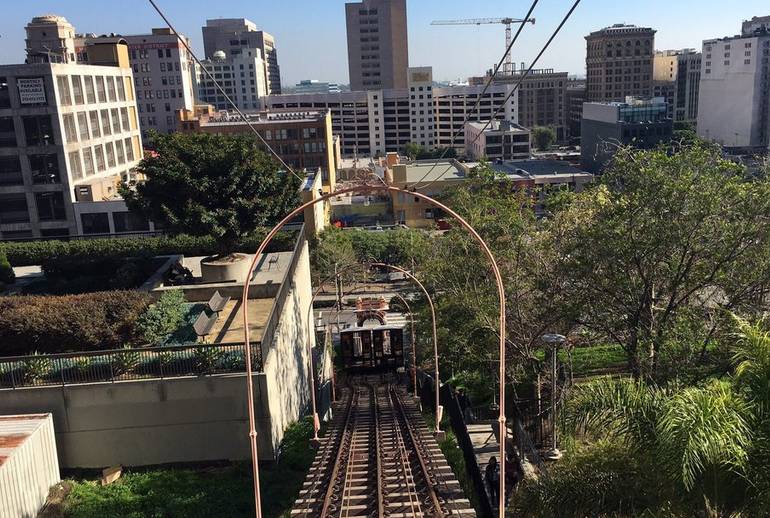 Colburn Academy is a world-renowned school for musical children with unique gifts. Performances are offered regularly and are posted on their website. The Omni Hotel is a luxury 17 story retreat within a short drive of the city's most famous attractions.
The Museum of Contemporary Art was founded in 1979 and is the only museum in Los Angeles devoted exclusively to contemporary art. It collects and presents work produced since 1940 in all media. MOCA has developed one of the nation's most renowned permanent collections, which now feature over 5,000 works. Angels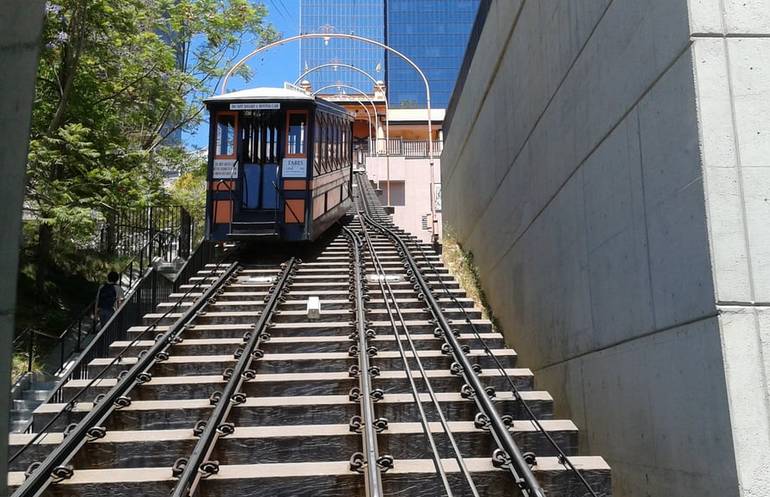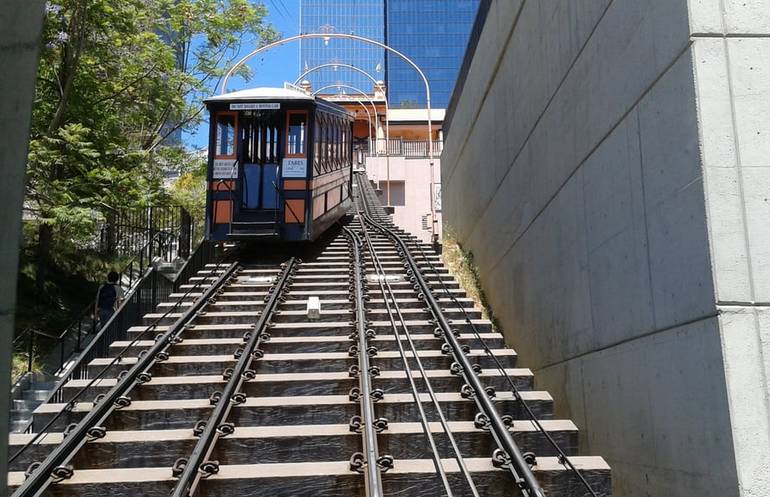 Flight Railway is open every day of the year, including all weekends and holidays, from 6:45 am until 10 pm — sometimes even later if concerts are going on at the Cal Plaza Water Court.
The cost to ride one way is $1.00, and it's funicular! So why not plan a day trip in the area? Soak up some of old Los Angeles by visiting the historic core, and take pictures at the skyscrapers, absorb some art at MOCA, and be sure to include a trip aboard the Angels flight.

Angels Flight Upper Station
The railway is 30 minutes from anywhere in Los Angeles; traveling from Orange County allows two hours to drive and find parking. Plenty of restaurants are nearby to suit all tastes and budgets.
Angels Flight is two stations from Union Station on the Metro Red Line. Parking is plentiful in and around Union Station, and Olvera Street and Los Angeles Chinatown are within walking distance. Exit Pershing Square station for Angels Flight and Grand Central Market. Angels Flight Railway 351 South Hill Street Los Angeles, CA 90013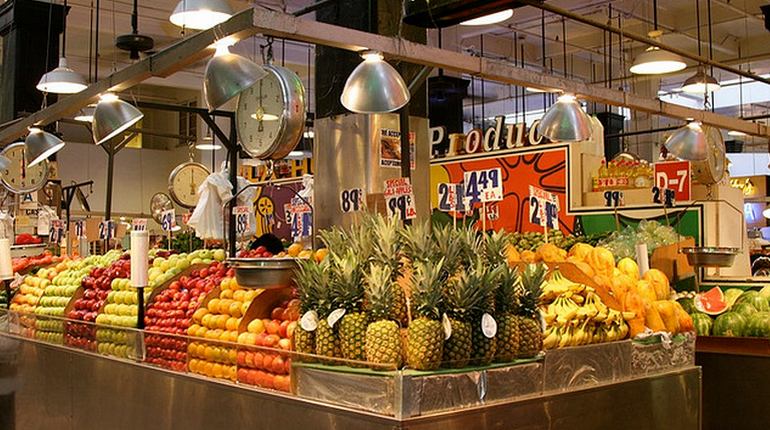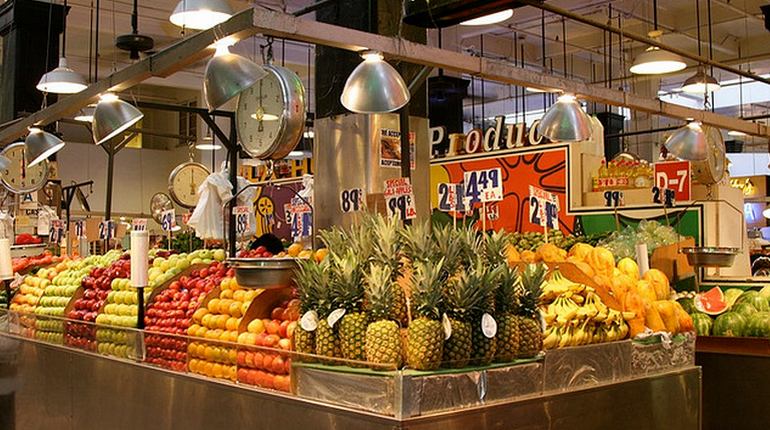 No trip to Anges Flight would be complete without a visit to Grand Central Market, which is across the street from the shortest railroad in the world.