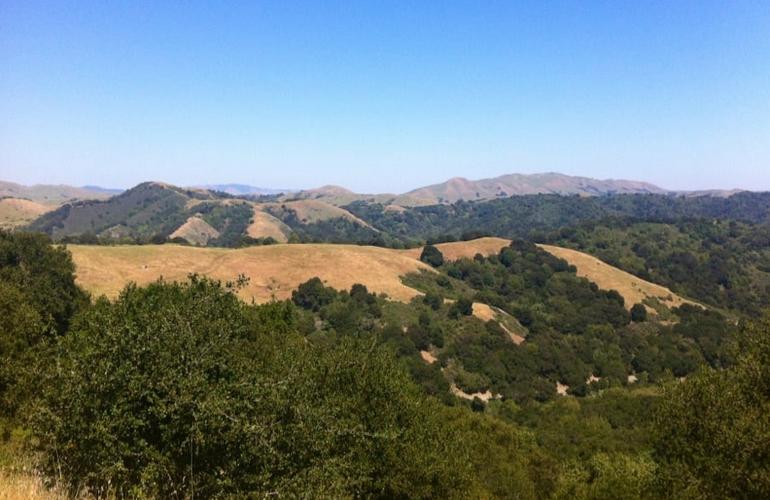 Anthony Chabot Regional Park is located just 30 minutes from downtown Oakland a makes a great day trip from anywhere in the bay area. This park has something for everyone and is ideal for a day of hiking, biking, fishing, kayaking, or camping.
Visitors enter the park with a drive through thick stands of eucalyptus trees that line both sides of the road. Be careful here, the drive (via Redwood Road) is narrow and windy and frequented by a fair number of bicyclists.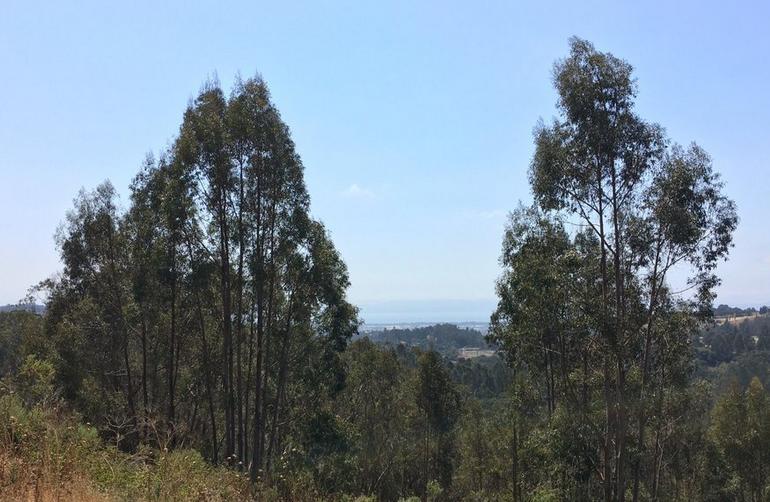 Anthony Chabot Regional Park has over 70 miles of trails suitable for hikers of all skill levels. Most of the trails are dog-friendly so be sure to bring your four-legged friend on this trip. There is a small fee to bring your dog to the park
Lake Chabot is only a short hike from the main family campground, reachable by several hiking paths. Huck's Trail is the fastest way to get to Lake Chabot from the campground; however, it is also the steepest path and may not be suitable for all hikers.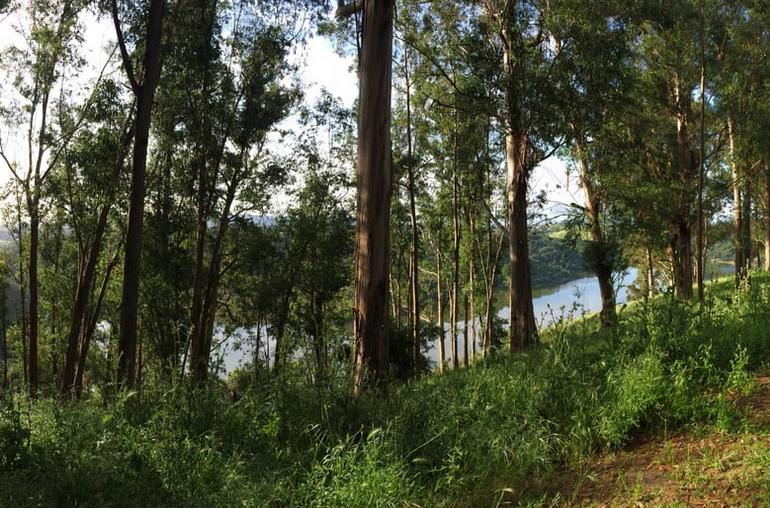 Honker Bay Trail is a slower way to get down to the lake; the walk takes about 45 minutes each way. More ambitious hikers have opportunities, too. Beginning just outside the campgrounds, Brandon Trail is a segment of the much longer Skyline National Trail, a 32-mile trek that passes through six parks and protected reserves, with gorgeous views of Oakland and San Francisco Bay.
Lake Chabot is a reserve water supply claimed by the local water district, so there are a few extra usage rules to keep it protected. Canoeing and kayaking are permitted as long as boats are launched from the Marina, but motorized watercraft and swimming are not allowed to safeguard water quality. The fishing is excellent as the lake is kept stocked with heavy, healthy trout, catfish, and bass year-round.

Anthony Chabot Regional Park Camping
Anthony Chabot Regional Park campsites are open year-round, although walk-in sites are restricted during the winter months. The revamped family campground has 63 walk-in and tent campsites and 12 sites with RV hookups (sewage, water, and electrical), as well as restrooms and hot showers.
There are also a number of group camping sites (minimum occupancy is 11 people) at Puma Point, El Venado, Lost Ridge, Two Rocks, Hawk Ridge, and Lookout Ridge; all of the sites offer great views overlooking the lake and a private atmosphere for large groups.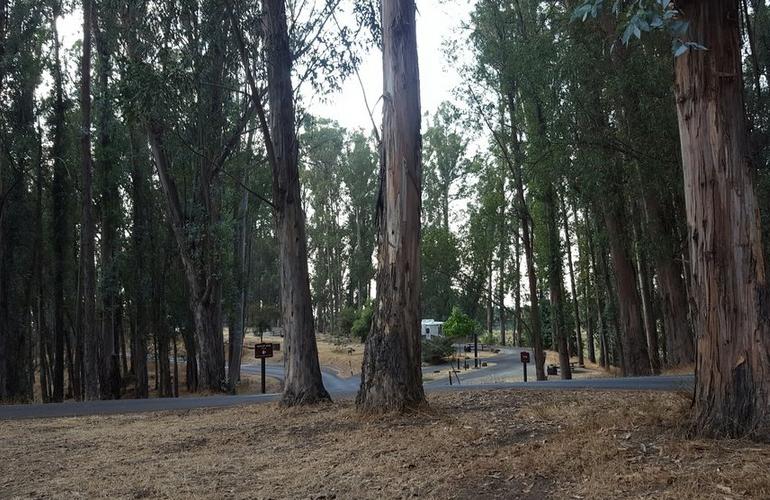 Anthony Chabot is also home to one of the best outdoor marksmanship ranges in Northern California and perhaps the entire Golden State. The range masters are knowledgeable and very welcoming to newcomers. Shooting enthusiasts from all the Bay Area come to the Chabot Gun Club for a safe and fun place to shoot.
The Lake Chabot Golf Course is open all week and offers a full 18 hole course, a 9 hole course, a driving range, and a putting green. Golf Course rates are reasonable even on weekends. Carts are available for rental and seniors and children get discounts.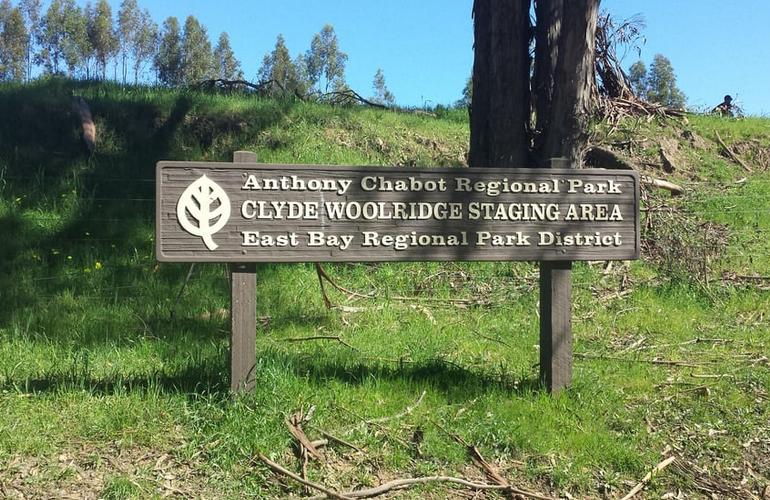 If you are looking for a fun day trip with plenty of outdoor activities Anthony Chabot Regional Park is defiantly worth taking a look at. Golfing, hiking, horseback riding, camping, fishing, kayaking, cycling or shooting, and panoramic views of Oakland and the San Francisco Bay make this spot a perfect place to spend a day or overnight camping adventure.
Address: 9999 Redwood Road, Castro Valley, CA 94552. Park website