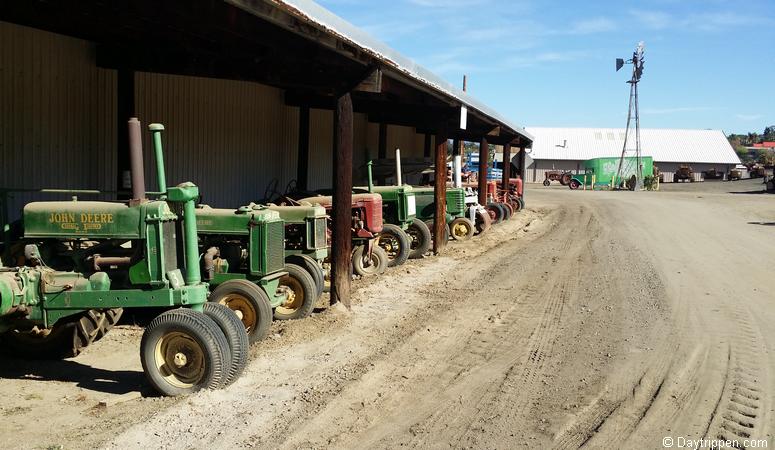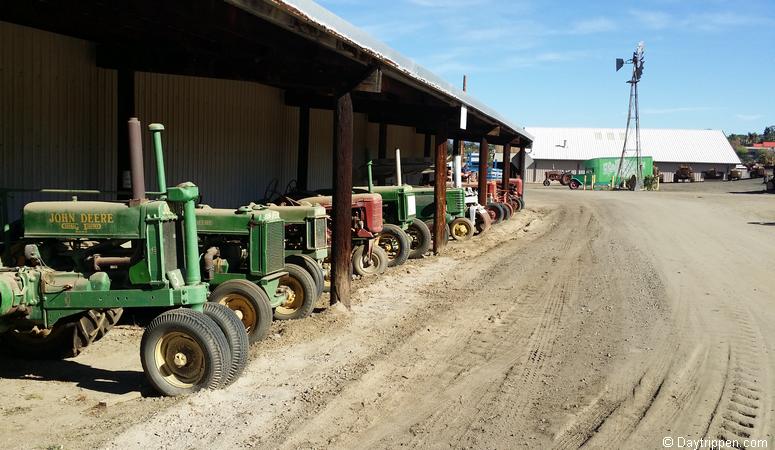 In a dusty field in the northwest corner of San Diego County,  the Antique Gas & Steam Engine Museum stands a living, breathing portrait of agricultural and mechanical ingenuity.
Situated on 55 acres of rolling California farmland, the Antique Gas and Steam Engine Museum in Vista, has grown during its nearly 40-year existence, into one of the state's foremost educational and recreational facilities, focused on early American farm life.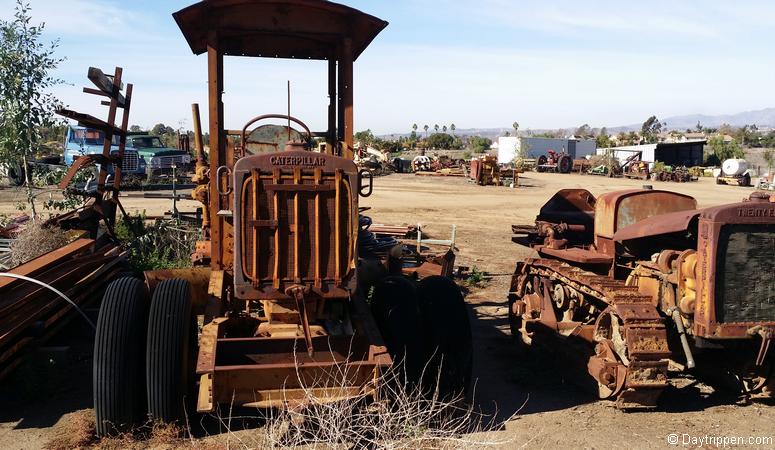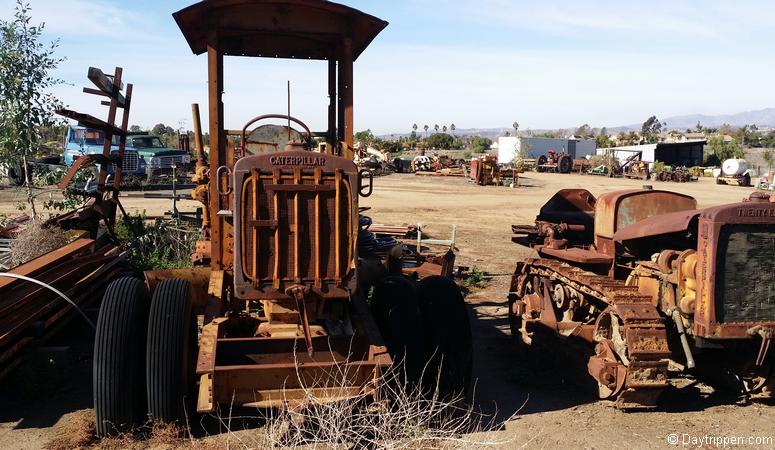 Operated year-round, the museum differs from its traditional counterparts, with its nearly 1,000 volunteers helping to maintain and repair the museum's diverse collection of tools and equipment, dating from the mid-1800s to the early 1960s.
And while there are plenty of semi-static displays dispersed around the property, the museum's unique draw is its active demonstrations during a wide range of events held throughout the year, right on the museum grounds. A wide assortment of engines, which includes gas, diesel, and steam-powered tractors, are all brought to life during the museum's spring and fall Tractor Show.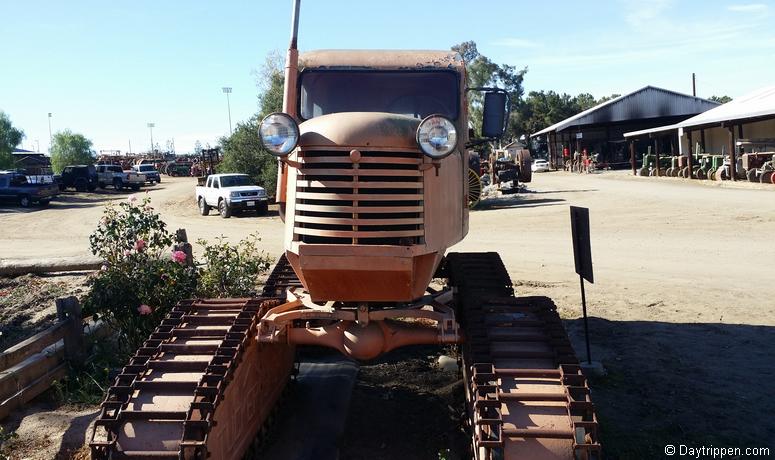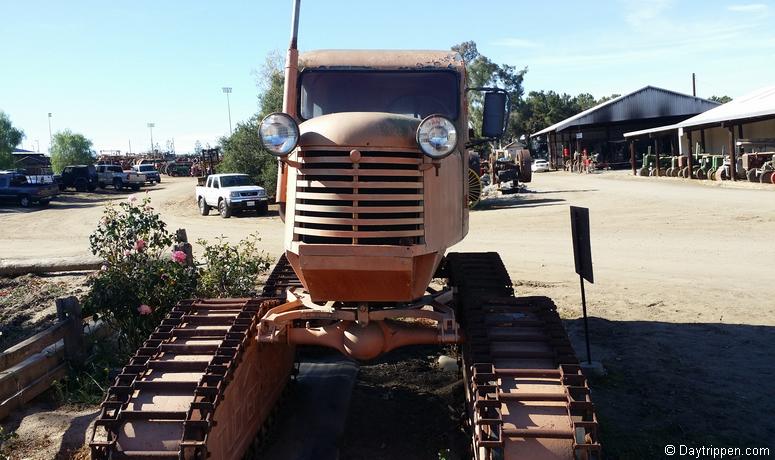 Another fun event at the Antique Gas & Steam Engine Museum is the Summergrass festival, which features live music and onsite camping, plus an annual Civil War reenactment.
The tractor shows are held biannually in June and October and are an excellent way for visitors to experience the museum's vast collection of antique tools and machinery. Also, on the grounds are the weaving room and a blacksmith workshop, where visitors can watch artisans hard at work.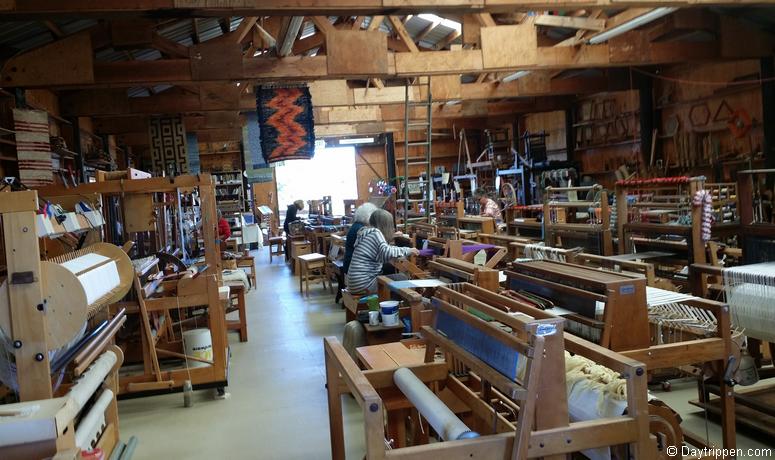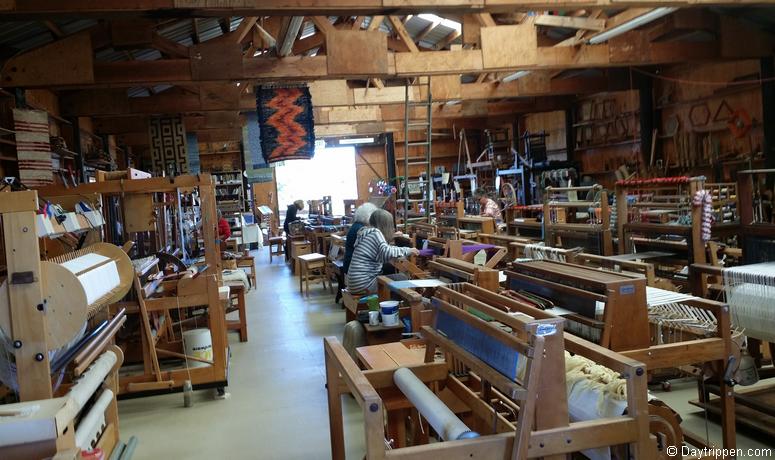 The weaving exhibit features historic looms from the Civil War era up to the contemporary technology of today. It showcases a variety of spinning and weaving artistries, many of which are woven on site. The barn is open every Saturday and Thursday.
Other unique attractions include the museum's spacious farmhouse and parlor, which provides visitors a glimpse of age when domestic living was simpler. The centerpiece of this attraction is a roomy country kitchen that is used by volunteers to bake fresh bread and cookies in its large old-fashioned oven.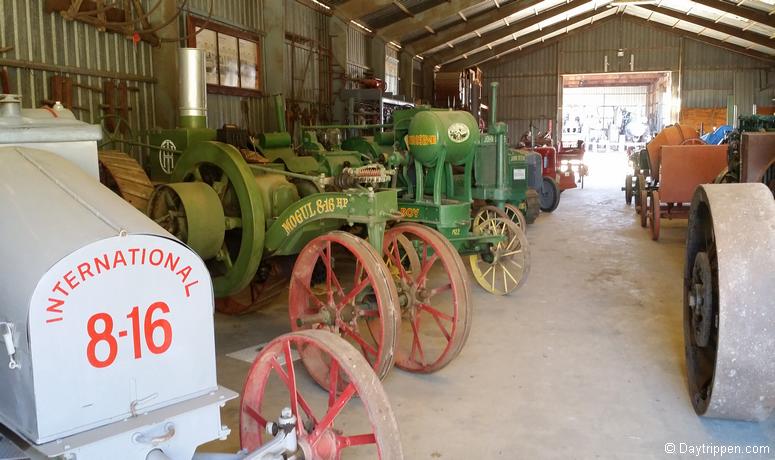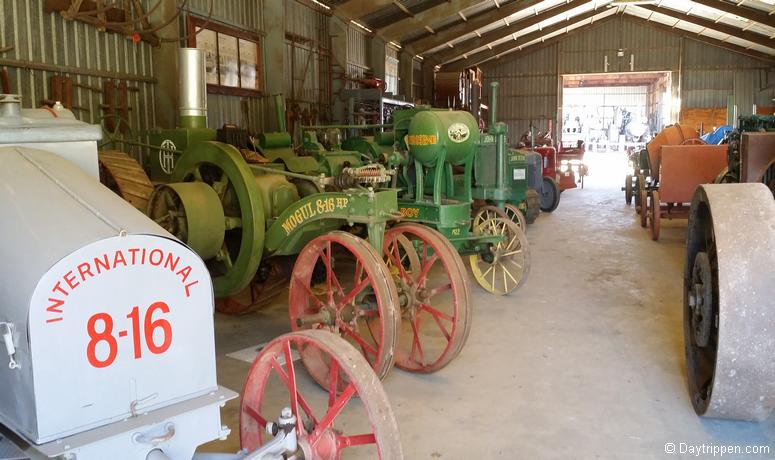 Guests can also relax in the adjoining family entertainment parlor, adorned with turn-of-the-century furnishings and a warm and inviting wood-burning stove.
The parlor also displays numerous skillfully crafted hand-sewn clothing items, and craft quilts, many of which are also made on site. Just outside the farmhouse is the blacksmith's shop, complete with a working forge.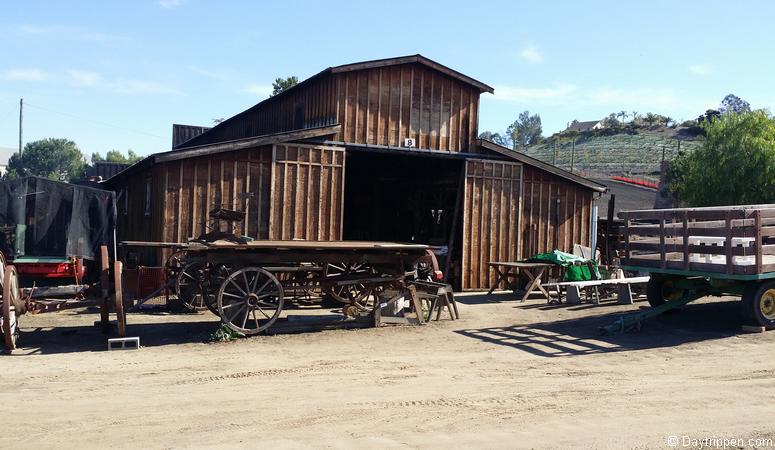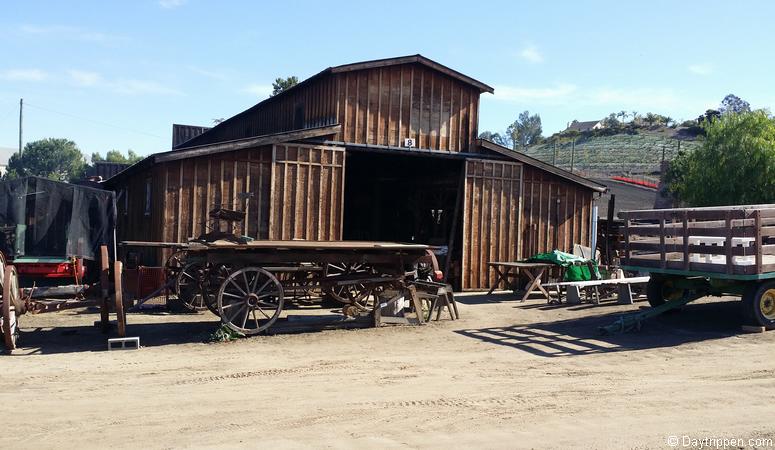 Also, on the grounds, visitors can learn various farming techniques as volunteers demonstrate how a wide variety of farming equipment operates. But perhaps the best thing is that recurrent guests can watch as the museum's crops grow, from winter wheat to summer cane, which is all harvested on-site.
Another big draw for guests is the Antique Gas & Steam Engine Museum's short track railroad.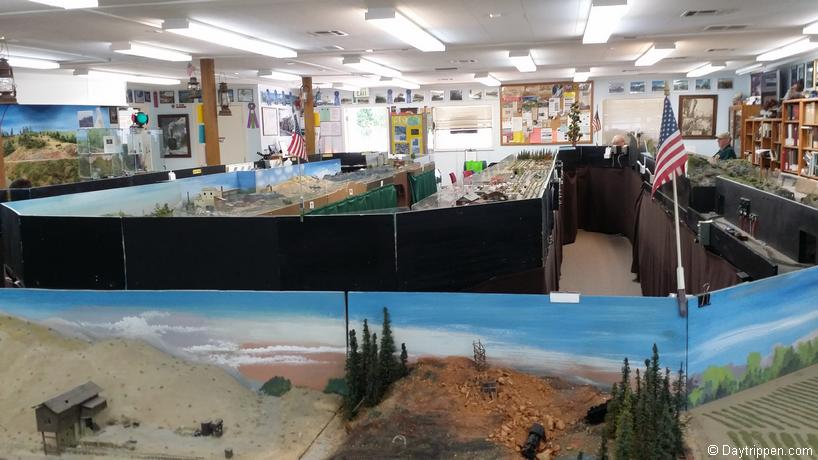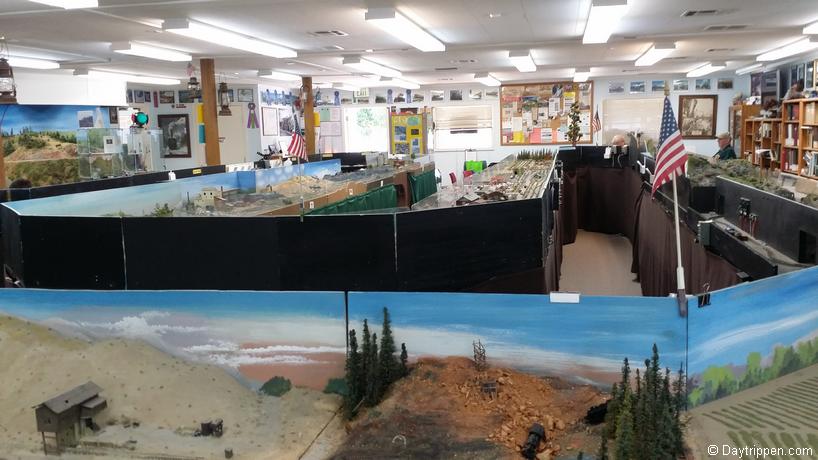 This indoor N' scale model railroad gallery is open each Saturday from 9:00 a.m. – 1:00 p.m and includes several exact scale layouts of actual California locations.
Finally, the Antique Gas and Steam Engine Museum's also offers an assortment of enlightening educational programs tailored to a broad range of age groups, including a youth summer camp, K-8 school field trips, and workshops devoted to sewing, spinning, weaving, crafting, blacksmithing, steam engine operation, and furniture upholstery and restoration.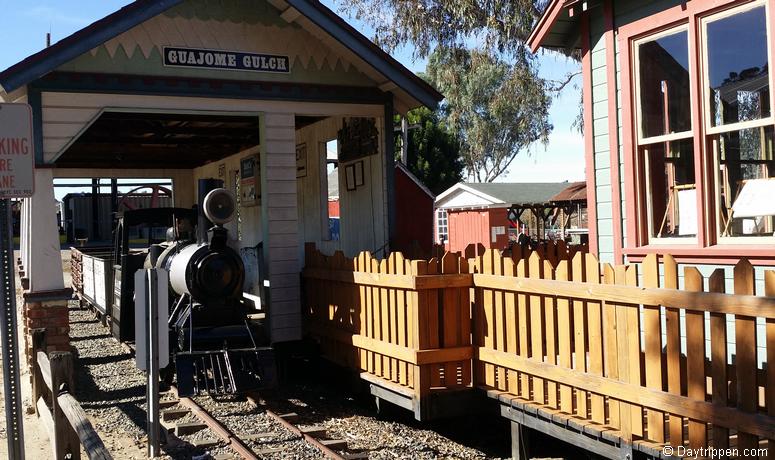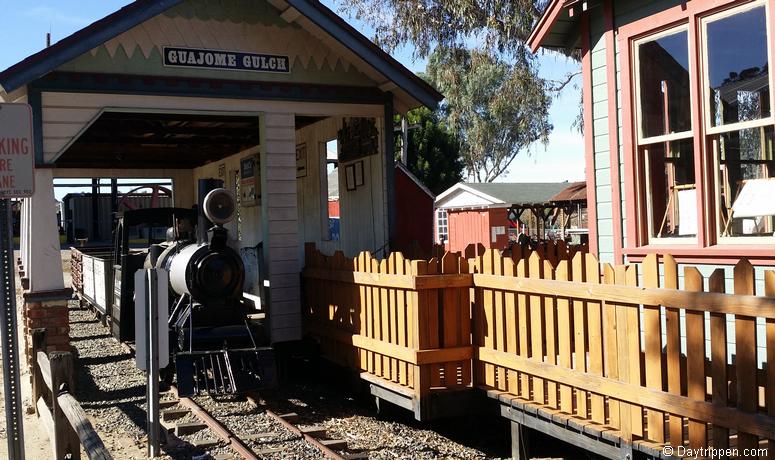 The museum is open seven days a week for self-guided tours from 10 a.m. to – 4 p.m., and visitors will enjoy an affordably-priced admission, which is $5 for adults, $4 for seniors 65+, $3 for children (6-12) and under six is free.
Antique Gas & Steam Engine Museum 2040 N Santa Fe Ave, Vista, CA 92083 Phone: (760) 941-1791  Website