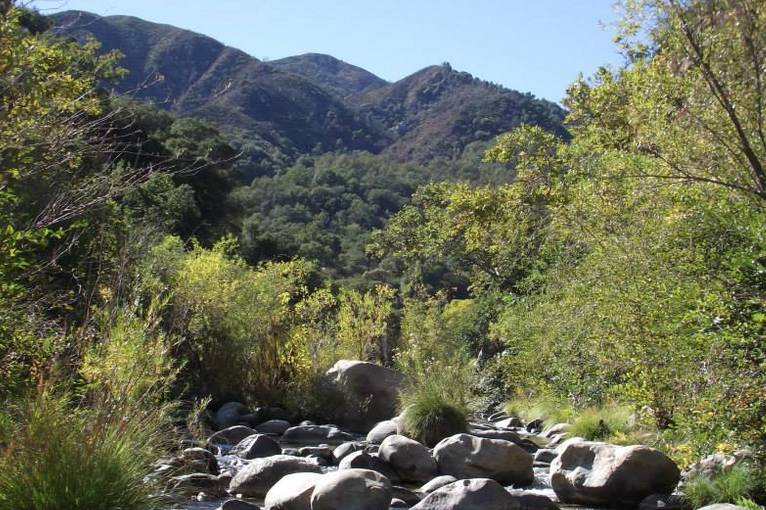 More than just a beautiful gorge with a river running through it, Arroyo Seco campground located just west of Soledad, California, is a rural but urbanized facility in California's westernmost national forest.
Situated at an elevation of nearly 1,200 feet and surrounded by chaparral shrubs and large shady oaks, the Arroyo Seco campground is the perfect way to get away from it all while enjoying a variety of outdoor recreational actives.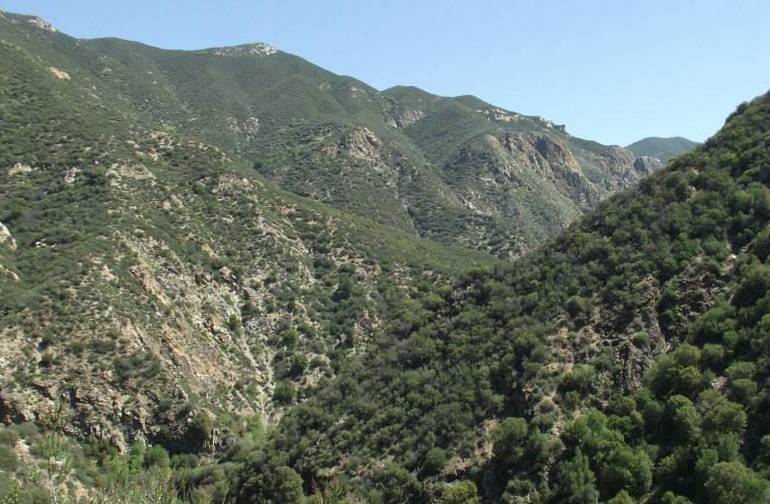 As visitors arrive at the campground, they are greeted at the entrance gate with various plants in bloom. The leaves on the trees change to beautiful shades of red, yellow, and orange in the spring and fall, creating a beautiful scenic landscape. In the springtime, lupines bloom all around.
The same vegetation can be found in various areas throughout the park and along the numerous trails that weave their way through the Ventana Wilderness, also known as "the gorge."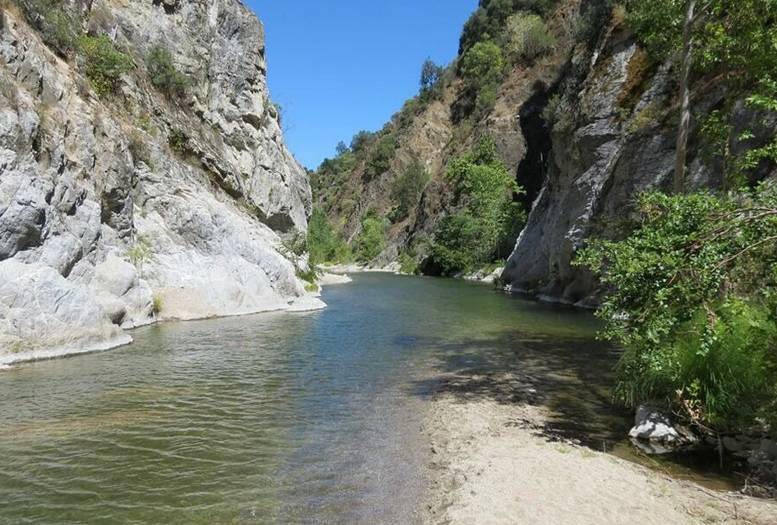 Arroyo Seco Day Use
For those looking to stay closer to enjoy nature for a few hours, there is a day-use area on the river that provides a rocky beach area and picnic sites. Visitors who want to use the day-use area or gorge start lining up before the gate opens on hot summer days and holiday weekends. Swimming in the creek is a popular activity to escape the hot sun of the central valley.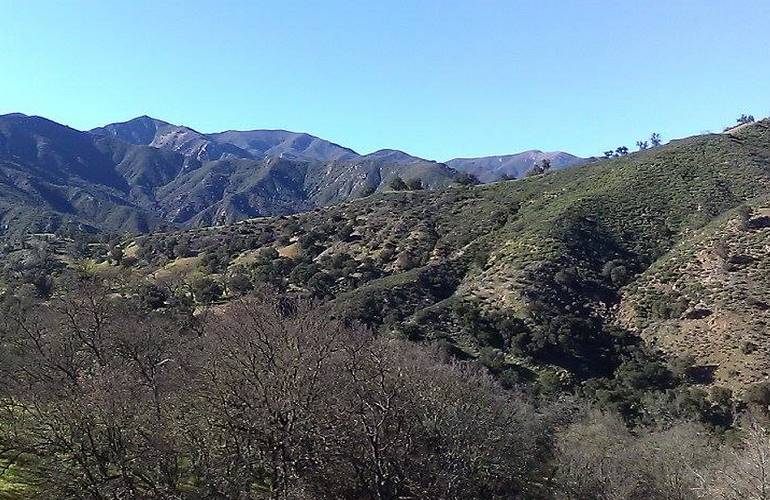 Arroyo Seco Camping
The 49-site facility also offers spectacular views of the Ventana Wilderness with its outcropping mountain peaks, many trails, and proximity to two small lakes, and a year-round creek.
Besides single campsites, which are also available for RV camping, there are ten double sites and a single group site that can accommodate up to 50 campers and ten vehicles. However, there is no hookups or dump station on the premises, so you must be self-contained—reservation info.
Arroyo Seco Hiking
This pristine wilderness area is a backpacker's dream and provides ample opportunities to explore nature. The 15.5-mile Santa Lucia Trail is available for hiking and horseback riding and serves as the main trailhead to the surrounding wilderness and various other trails.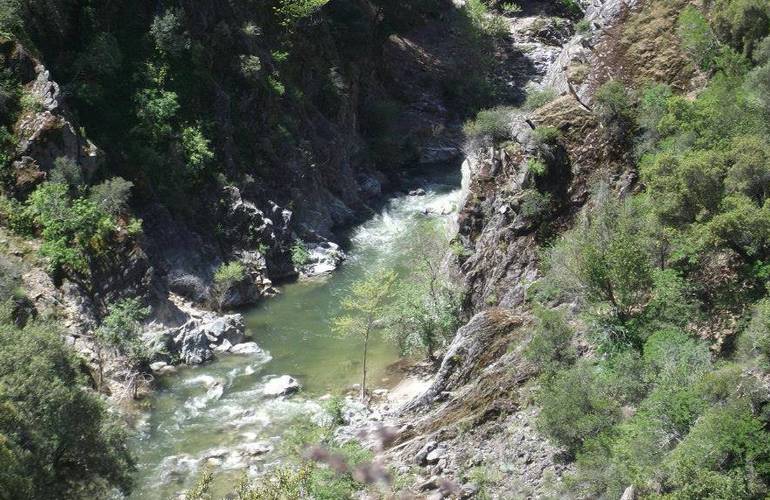 Santa Lucia Creek
River activities, as well as at the two nearby lakes, include fishing, boating, wading, and swimming. Anglers will find mostly bass, crappie, and catfish in the lakes, and other species on occasion. A fishing license is required for visitors over 16 years of age.
With Arroyo Seco's proximity to Monterey's city, tourism opportunities are abundant within about 50 miles from the campground. Camping reservations.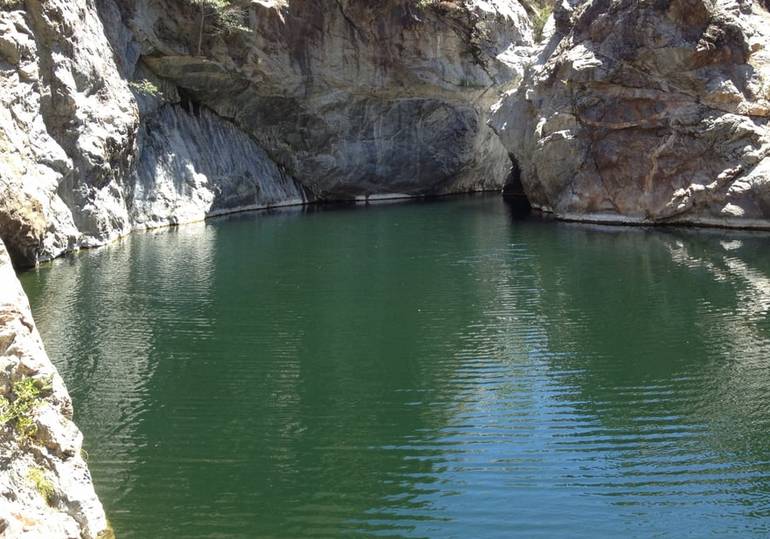 Getting There
To get to Arroyo Seco Campground from Los Angeles and Orange Counties, You must head north on Highway 101 to Greenfield, take the Arroyo Seco exit to Greenfield and make a left onto Elm Street. Then follow Elm St to Arroyo Seco Road, turn west, and go on Arroyo Seco Rd to get to the main entrance.