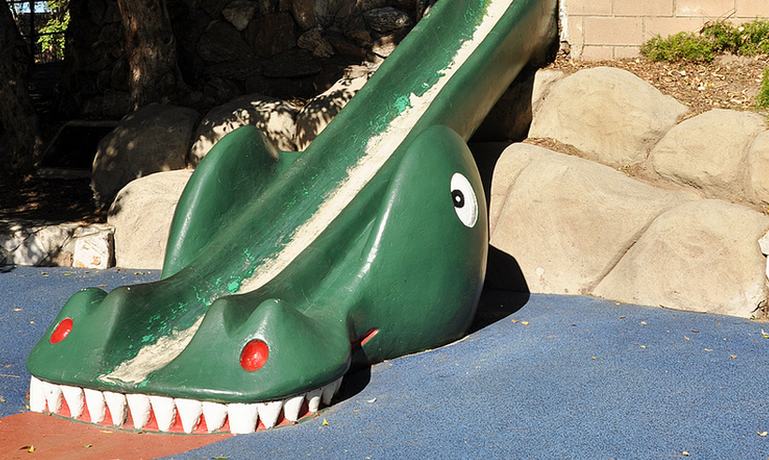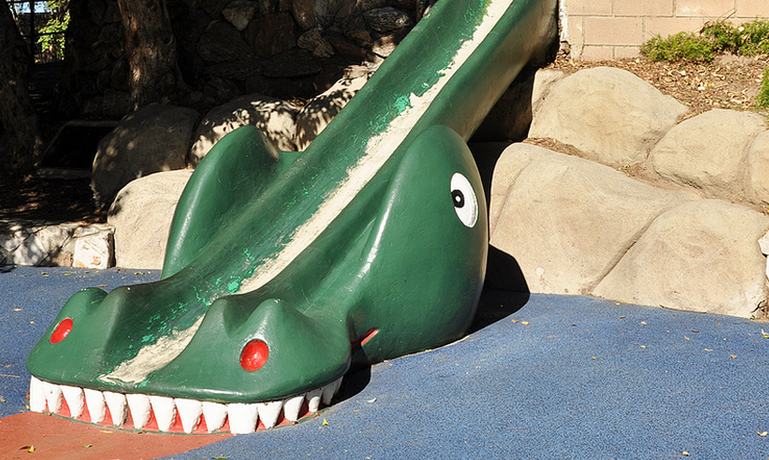 Atlantis Play Center in Garden Grove has been a favorite place for parents to take kids for generations. The four-acre park is designed to look like the lost city of Atlantis, has been entertaining kids since it opened in June 1963.
The children's play structures include sea serpents and concrete animals. The most popular attraction for kids is the dragon slide.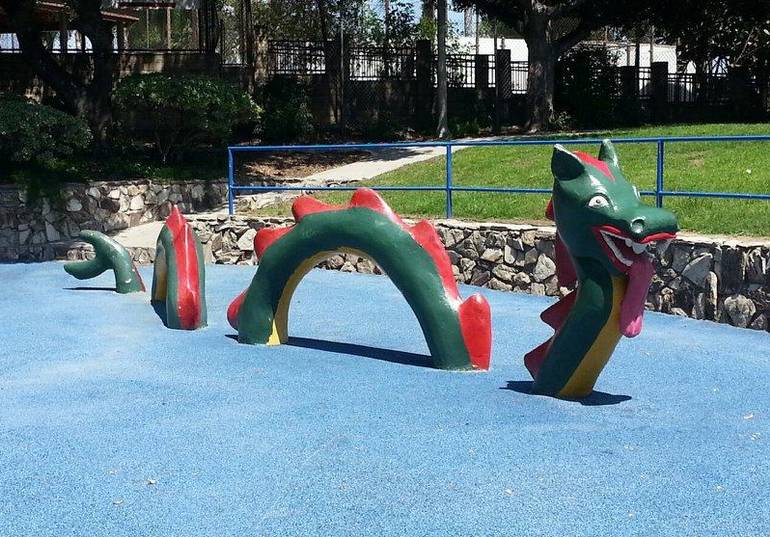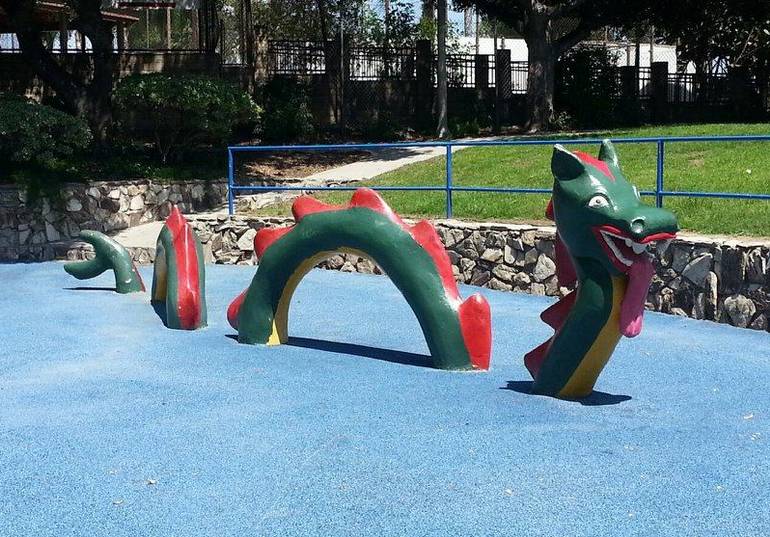 The center is divided up into different play zones with lots of shady resting places. Atlantis Play Center is the way children's parks should be. Lots of open space, clean restrooms, imaginative places to play and safe. Bring your kids for a day of play or a birthday party celebration.
Adults are not allowed without kids, and kids are not allowed without adults. There is a large picnic table area for groups. Birthday parties can be hosted in the birthday pavilion where you will find King Triton's throne.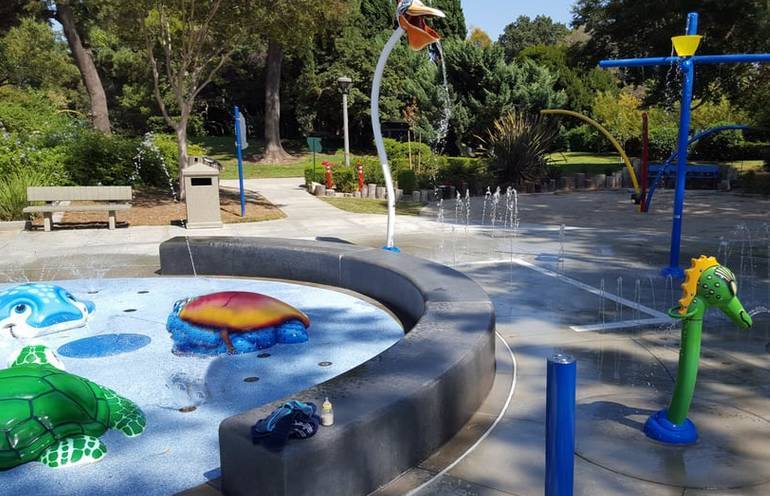 Admission: $2 for ages 3 and older (adults also) Children under two are free. This is one place no child ever forgets, and as an adult will return with their children to enjoy the Atlantis play center again. Atlantis Play Center is best for kids 2 – 7 who will have a fun day at the lost city of Atlantis.
Old School play structures include Wally the Whale, Sandy Sea Serpent, Dolly Dolphin Family, Sparky Shark, Danny Sea Dragon, Flying Sea Horses, Tilly Twin Heads and The Three Glories of Atlantis. There is also a splash pad and several separate play areas spread around the park.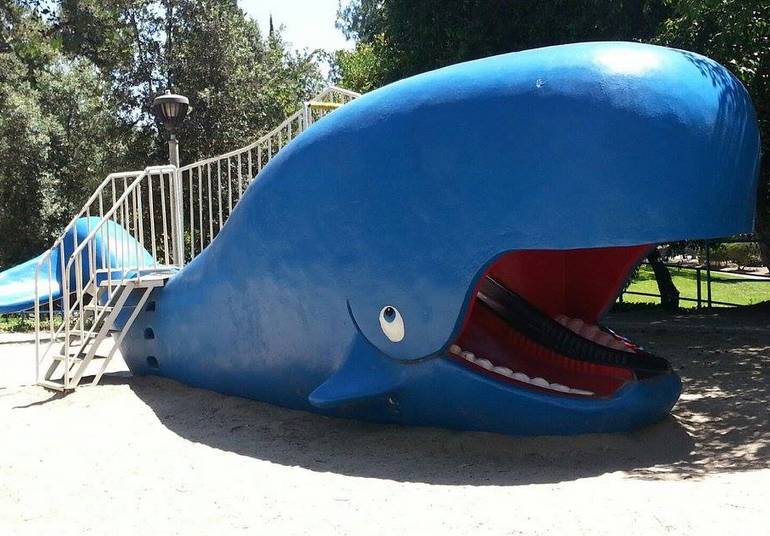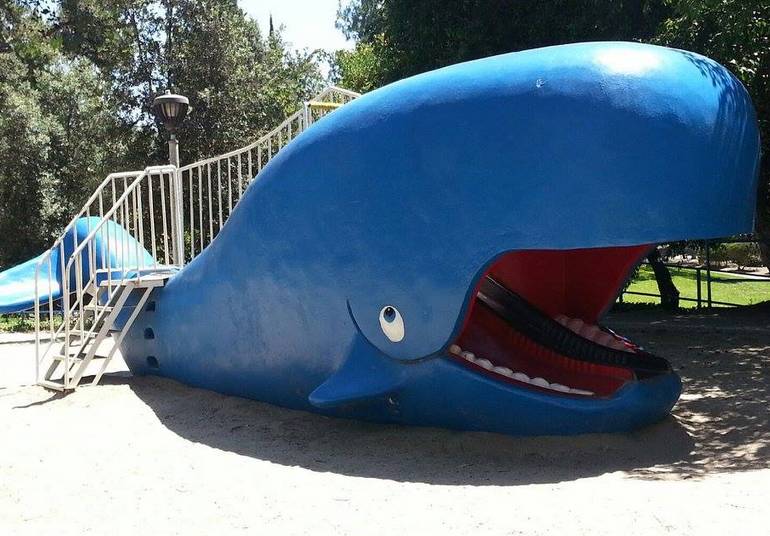 Atlantis Play Center History
Play structures at Atlantis Play Center were created by Benjamin Dominguez (except for the splash pad) who was born was born in Guanajuato, Mexico in 1894. Benjamin blended the artistic medium of his Mexican heritage and vision of children's active play space of the 1950's United States.
Atlantis was the theme of the Garden Grove Park and the city hoped would put them on the map and simultaneously satisfy the need of the city's youth population. With Dominguez, the city planned an enclosed recreational facility to feature Dominguez's unique and imaginative work.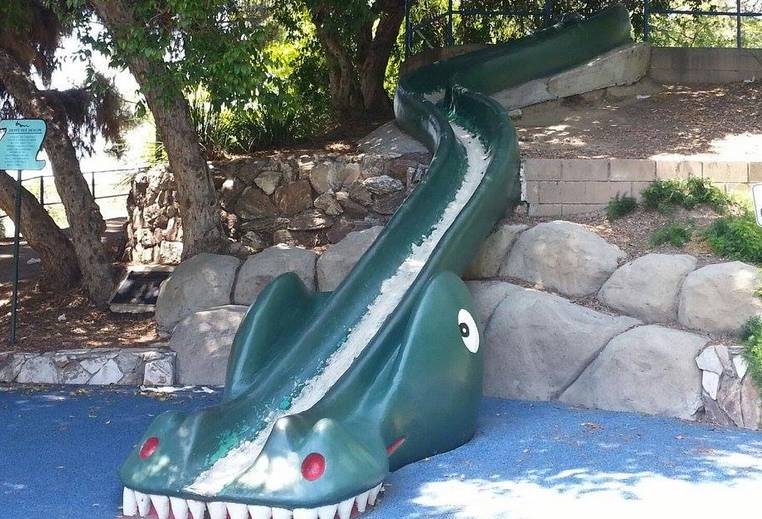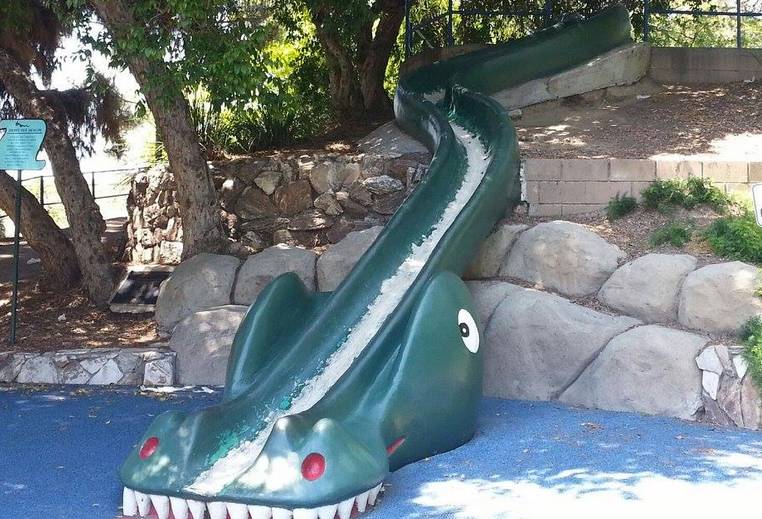 Benjamin Dominguez created a serpent slide that wound down a hill and an opened mouth whale whose tongue was a slide for children. These works did not just allow children to climb on the artist's imagination, now they were invited to wander in his imagination. Benjamin Dominguez died in 1974 at the age of 80. He was buried in South San Gabriel next to the son that brought him to this country.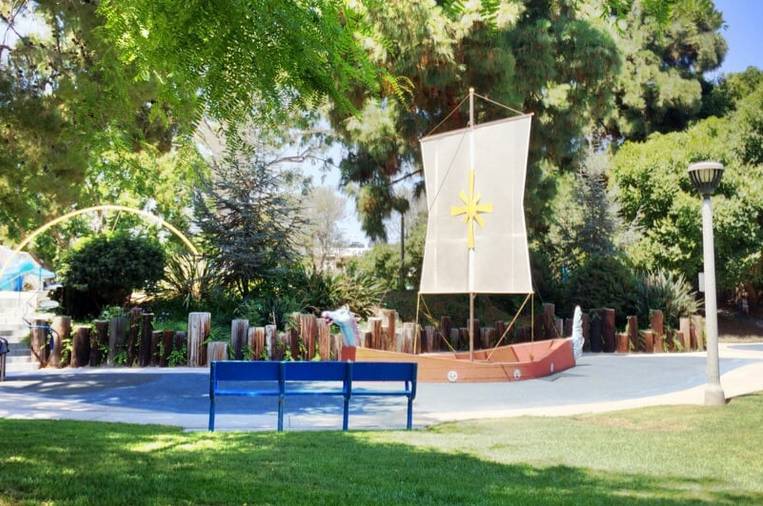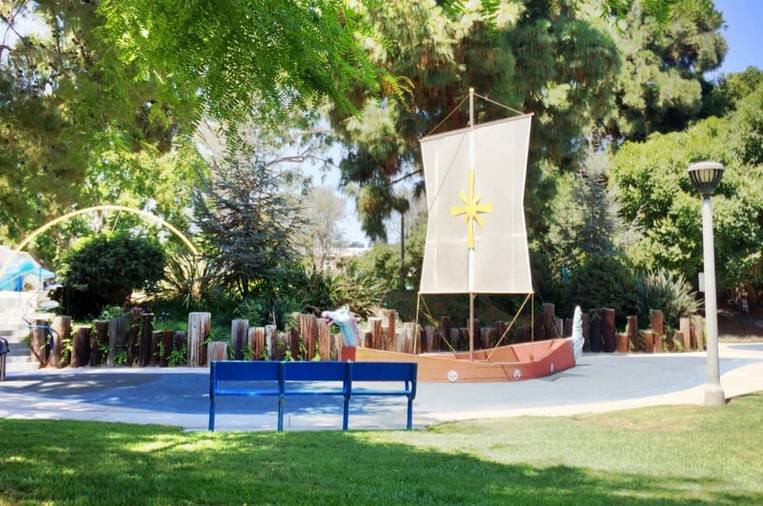 Atlantis Play Center 13630 Atlantis Way Garden Grove, CA 92844 (714) 892-6015. website.