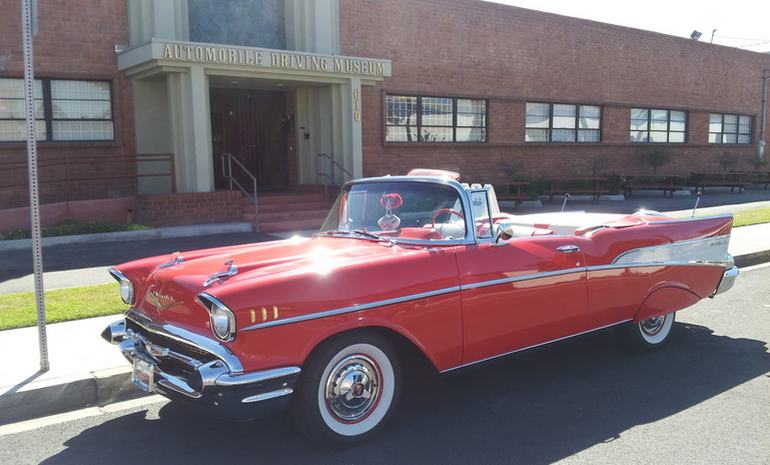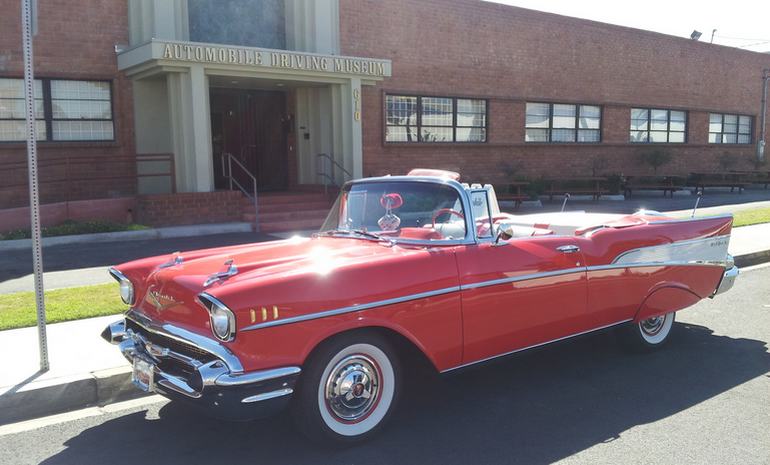 It doesn't make a difference if you know anything about how engines work, or if you can tell the difference between a carburetor or a crankshaft, or a piston from a spark plug — the Automobile Driving Museum has something for all car lovers, even if they are not mechanically inclined.
Located in El Segundo and billed as "the museum that takes you for a ride," the ADM is a destination for anyone who admires vintage vehicles.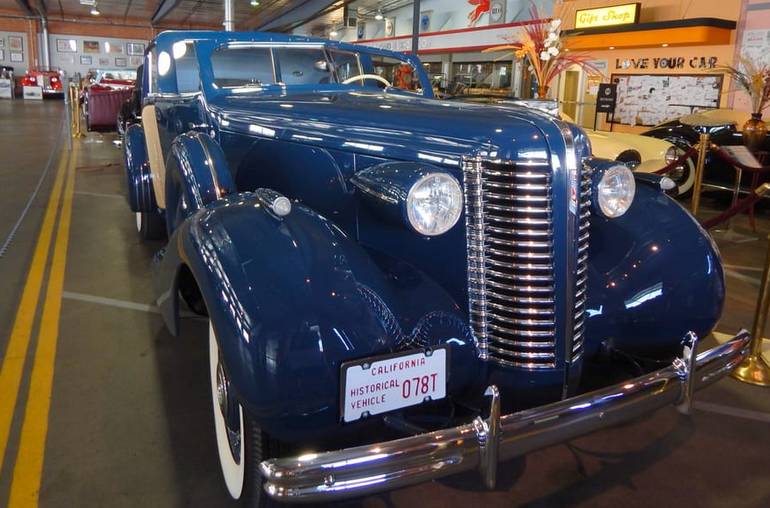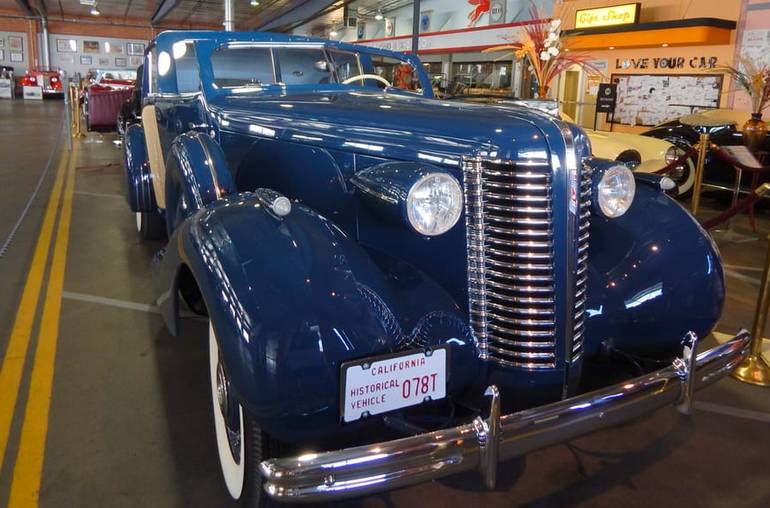 The museum occupies over an acre of land and has 40,000 square feet for automobile display, storage, repair, and restoration, and serves as a repository for preserving automotive history.
The Automobile Driving Museum has a remarkable, rotating collection of nearly 150 classic, antique and historic cars, all with their retro color schemes, snazzy hood ornaments, and unique taillights on display. They are truly an art form.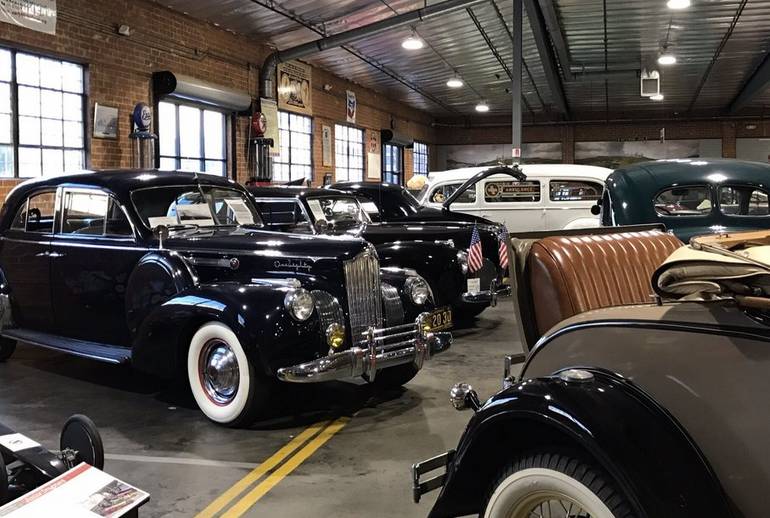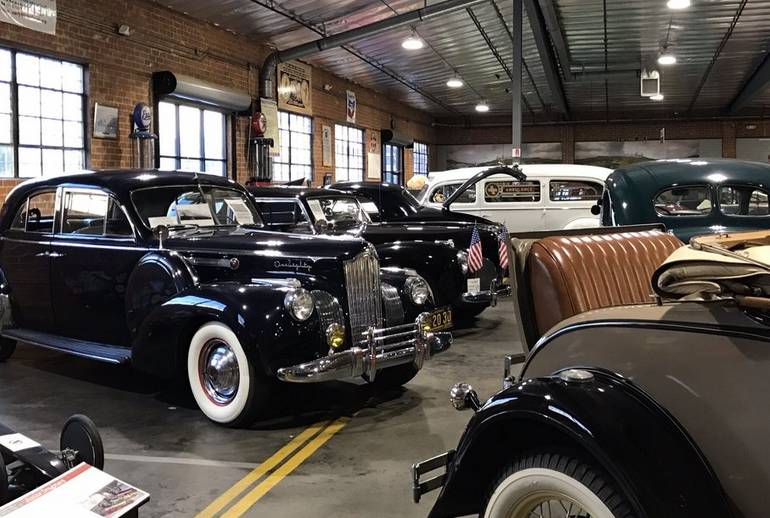 One of the unique features of the museum is that on Sundays, guests are given a rare opportunity to take a drive in a piece of history, as they are whisked around in one of several pristine classic vintage cars from the museum's collection.
After signing a waiver, riders are given a choice of vehicles that rotate week after week for their drive. They are treated to a 10-minute trip around the nearby neighborhood with a driver who will answer many vehicle questions along the way. The ride program is offered on Sundays from 10:00 a.m. to 3:30 pm, weather permitting.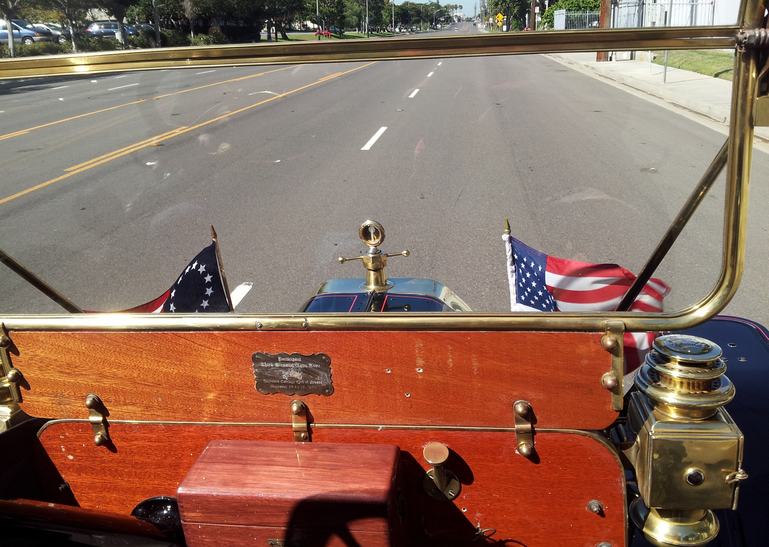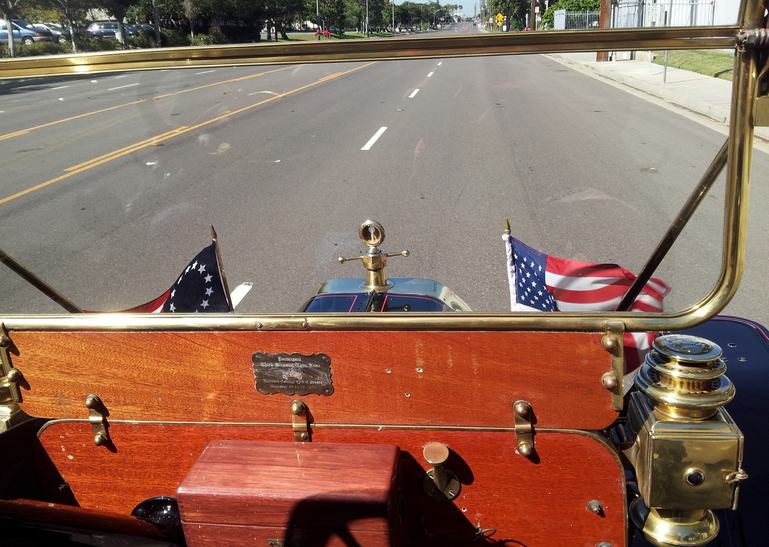 Upon returning to the museum, visitors can embark on several tours of the facility and its impressive collection of automobilia.
Strolling through the aisles of luminous cars, there is a car owned by Eleanor Roosevelt, another owned by Joseph Stalin, and several others belonging to Hollywood movie stars and other celebrities, including Howard Hughes.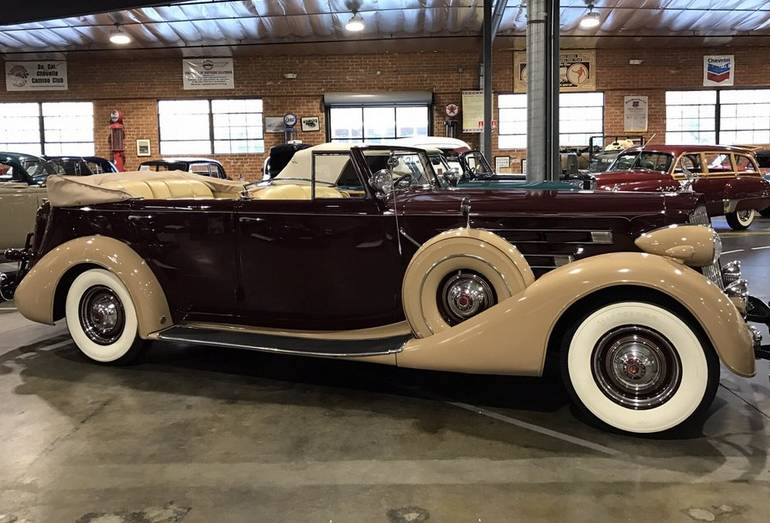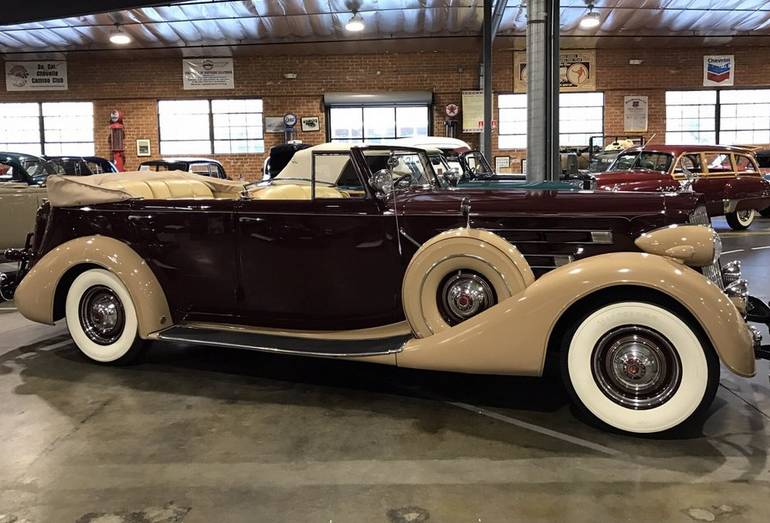 An interesting spectacle is a rare 1942 Packard Henney Ambulance, which is just one of the many Packard examples on display at the museum spanning 1916 through 1958.
Further along the tour, guests will gaze in amazement at several cars housed in a climate-controlled room enclosed by glass walls. Inside are some of the world's most remarkable automobiles, including a gleaming 1937 Pierce-Arrow Town Car, a 1930 Stutz, a 1955 Packard Caribbean convertible, and others.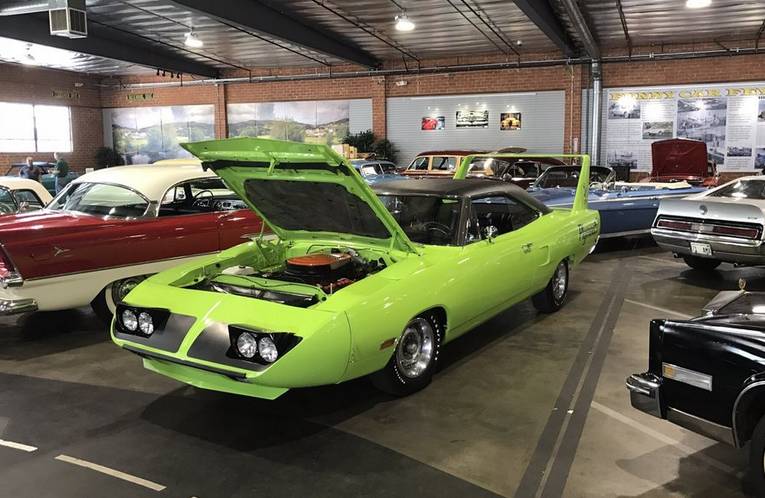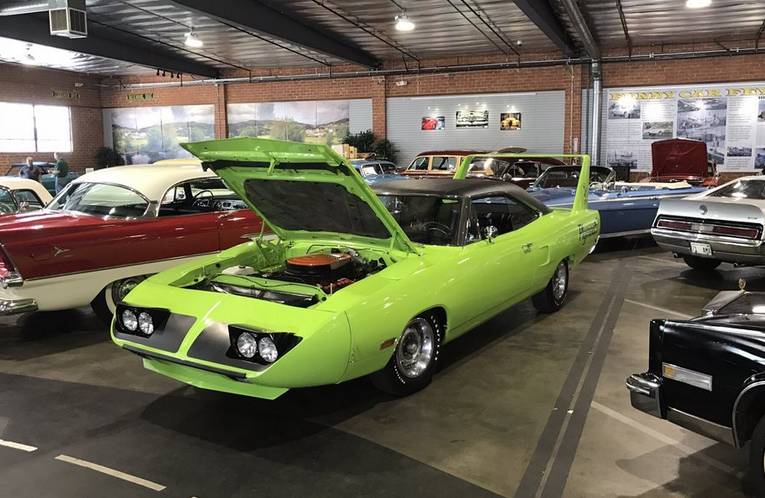 Everyone needs to make a point to visit the Automobile Driving Museum. It is truly a unique perspective of automotive history, culture, and art. However, probably the best thing of all — you get to ride in a piece of automotive history.
The museum is open Tuesday through Sunday from 10 a.m. to 4 p.m. with self-guided tours Tuesday through Friday, and docent-led tours are offered on Saturday and Sunday.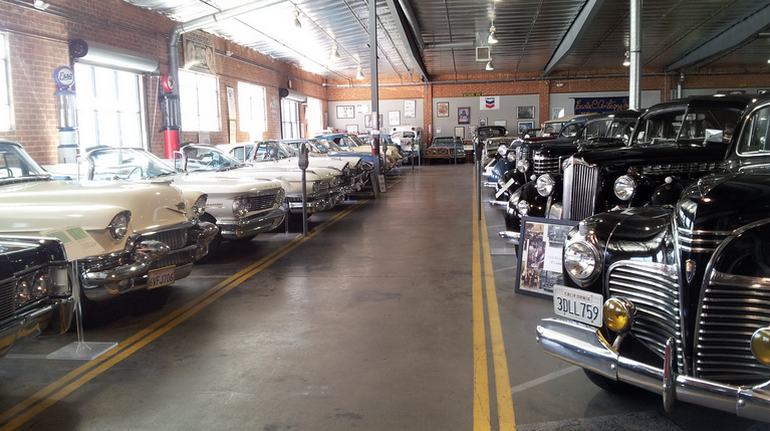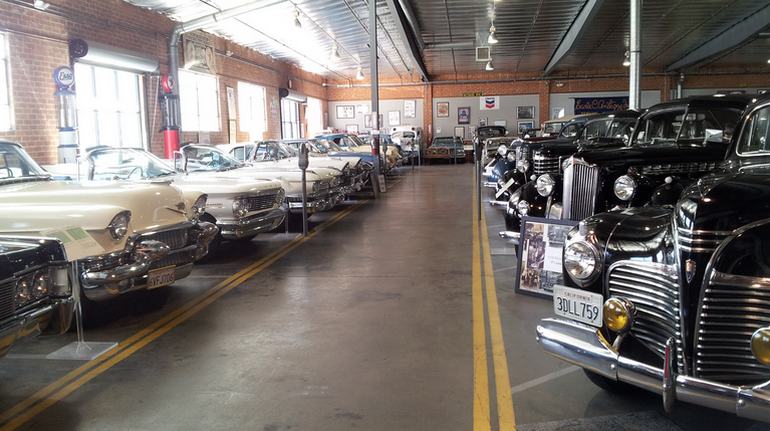 Getting to the Automobile Driving Museum
Each weekend the museum rolls out different vehicles, so you never know what car you're going to ride in. Your ticket is good for a trip in each car operating that weekend, so if you arrive early, you should be able to get a couple of drives. The ADM is a non-profit organization but accepts a donation of $10 per adult for entry. Children are admitted free.
Finally, the auto museum also has a large ballroom and small cafe for rent for private parties and corporate events.
The Automobile Driving Museum is located in El Segundo, just five minutes south of LAX and right off the 405 and 105 freeways. 610 Lairport St El Segundo, CA 90245 (310) 909-0950
More SoCal Auto Museums