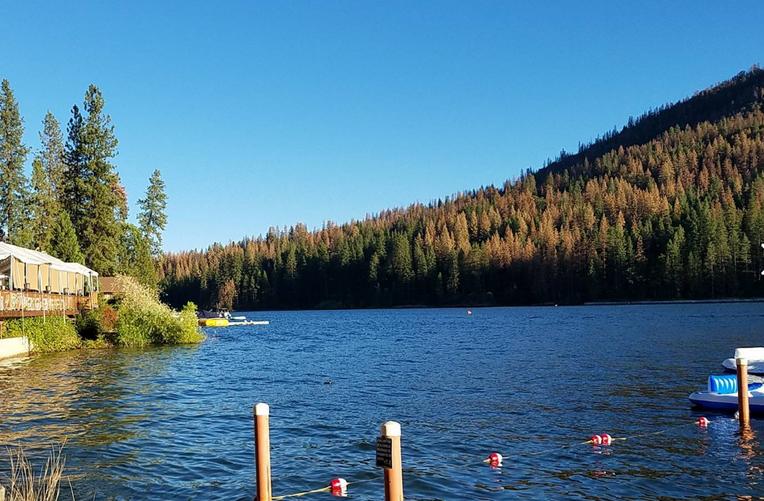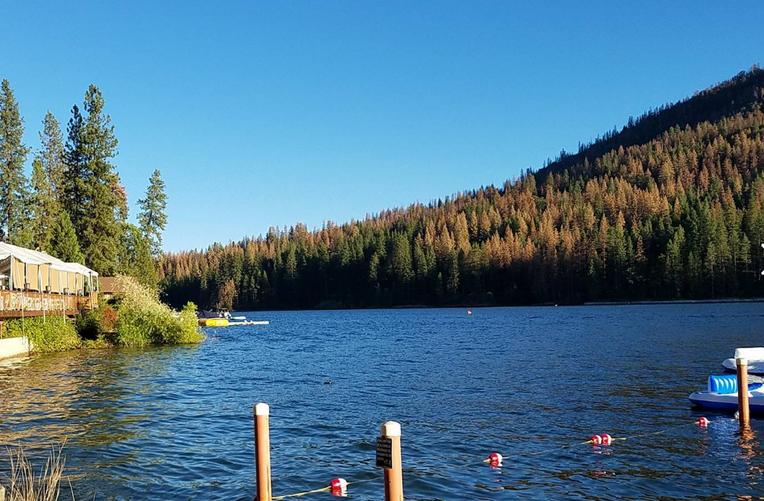 Long considered by campers, hikers and anglers to be the hidden gem of the Sierra National Forest, Bass Lake Recreation Area is one of Northern California's most popular outdoor recreation spots.
Bass lake a great place to escape the hustle and bustle of city life with year-round activities. Conveniently located just 14 miles from the Southern gate of Yosemite National Park and just 56 miles north of Fresno – Bass Lake is truly a unique resort-style retreat.
Constructed in 1895, the surrounding community of Bass Lake Village grew up around the newly created Bass Lake Reservoir that supplied the first hydroelectric generating project in Central California.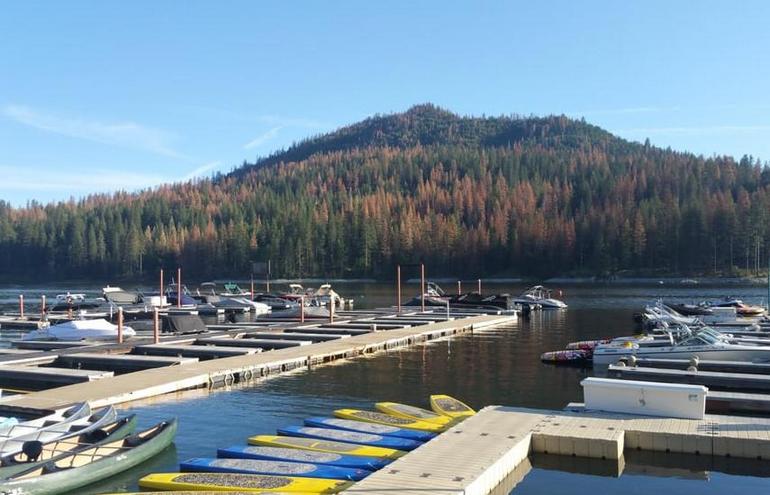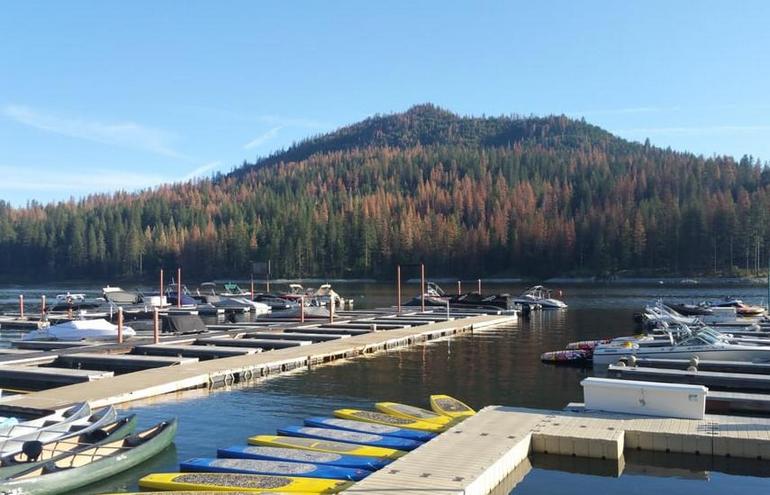 Today, the waters of the Bass Lake Recreation Area are owned and operated by Pacific Gas and Electric Company and are still used today to generate electricity and irrigate farmland in the Central Valley. There is a myriad of recreational activities that take place on the water and along the lake's nearly 10 miles of accessible shoreline.
Bass Lake is considered a warm water lake with water temperatures reaching near 80 degrees during the summer months, thus attracting thousands each year for swimming, fishing, and water-skiing.
Serious anglers will enjoy catching Bass Lake's many species of fish, including Trout, Kokanee Salmon, Catfish, Crappie, and Bluegill. If you are new to fishing your best shot at "the big one" is with a guided fishing tour of Bass Lake that will show you all the hot spots and secret fishing holes.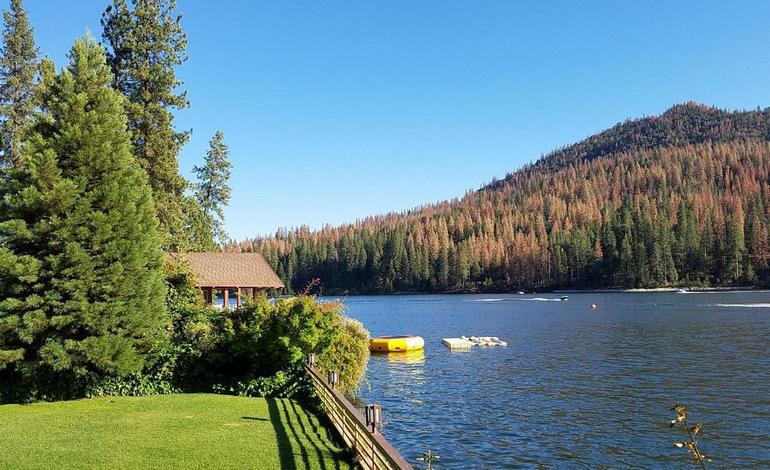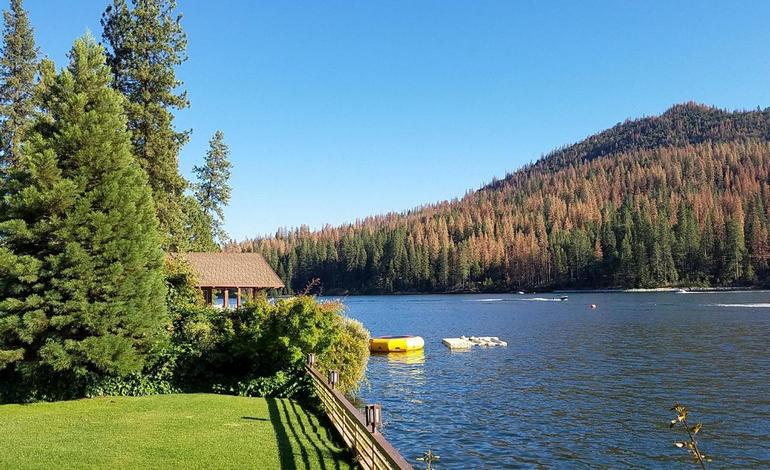 The ambient temperature around the lake also attracts hikers, who will discover miles of unpaved trails for biking, hiking and horseback riding.
For campers, Bass Lake Recreation Area offers over 250 sites for tent camping with a large number of level sites which offer full electrical, water and sewer hookups for your recreational vehicle.
Many sites have a picnic table, fire ring, water access, and accommodations for boats and trailers, with some camp areas as close as 24 miles from the entrance to Yosemite National Park.
For those that want a more comfortable night's sleep, there are several lakefront hotels and cabin rentals including the Pines Resort at Bass Lake, which features 84 fully furnished Chalets with the comfort and charm of your own private mountain cabin.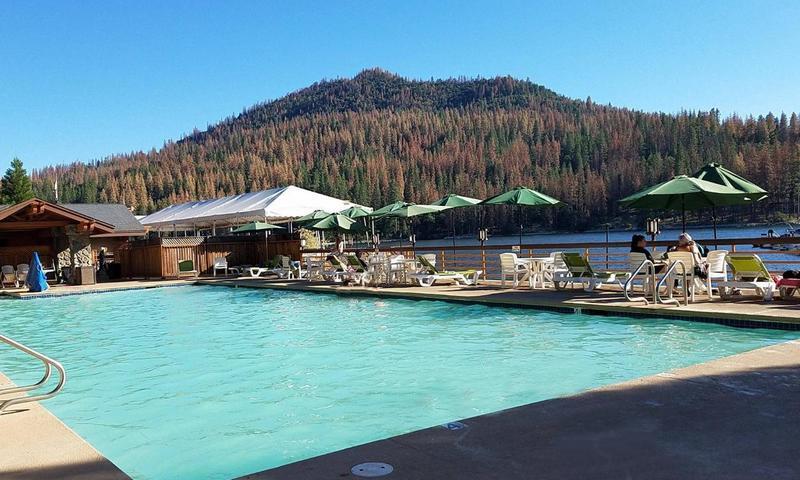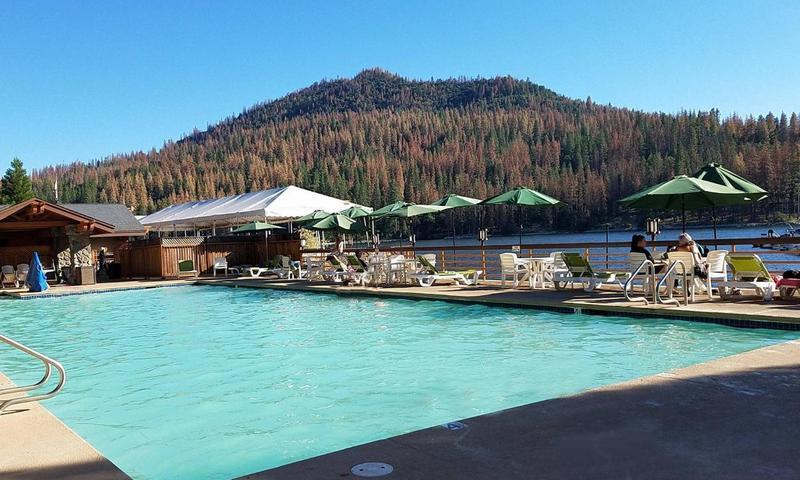 For boaters, the mooring of watercraft is only permitted overnight in designated areas and ranges from $15 to $35 per night, providing an on-the-water lodging experience.
Guests will also find a full-service marina with Ski Boat, Patio Boat, and Fishing boat rentals, along with personal watercraft Jet Skis, Wakeboards, Canoes, Kayaks, Paddle Boards, Tubes and Paddle Boats for rent.
If you plan to extend your stay a little longer than a weekend, there is a camp store, which carries ice, firewood, and other general merchandise that you may have left behind during your hasty escape.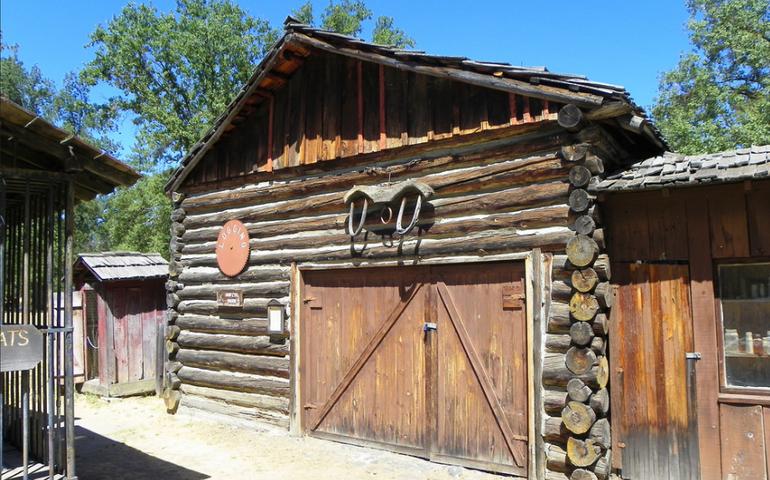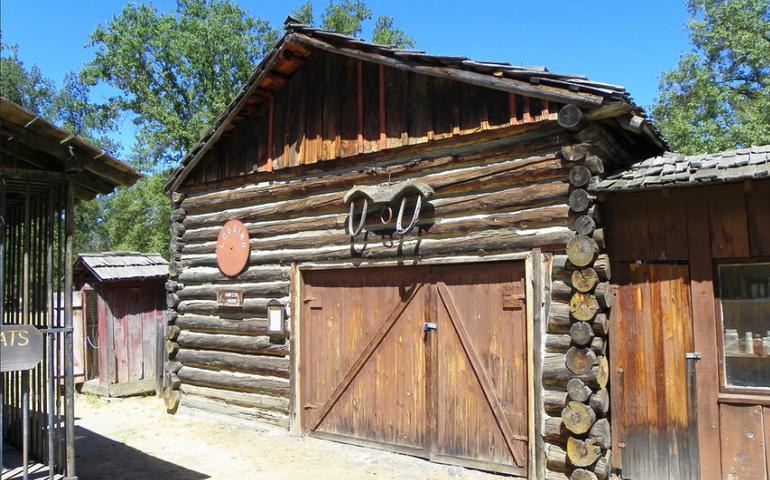 Besides the Lake itself, there is plenty to do in the area, including the Fresno Flats Historic Village–a museum complex built around several buildings dating back to 19th Century life in the Sierra Nevada foothills and mountains of Central California.
Another nearby attraction is the Yosemite Sugar Pine Railroad. The two steam locomotives operate daily during the summer months, while the railroad's Model A "Jenny" rail cars, capable of carrying about a dozen passengers, runs on the line during the off-season.
Finally, for wildlife enthusiasts, they will enjoy more than a hundred species of birds that have been spotted at Bass Lake. Many are migratory while others make their permanent residence here.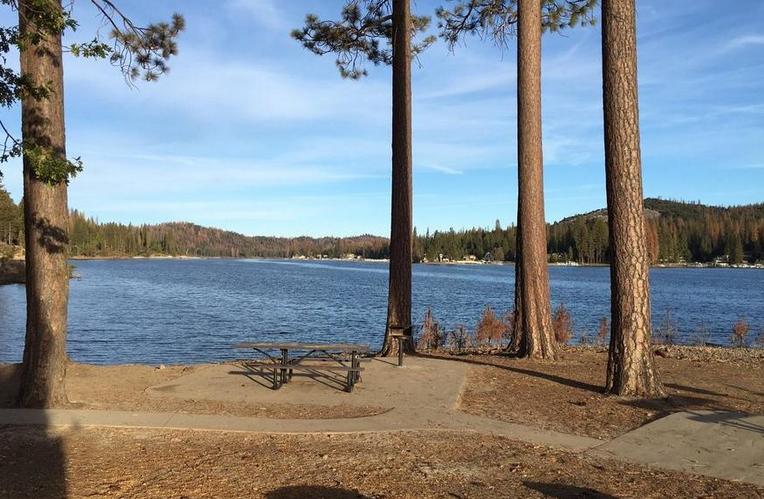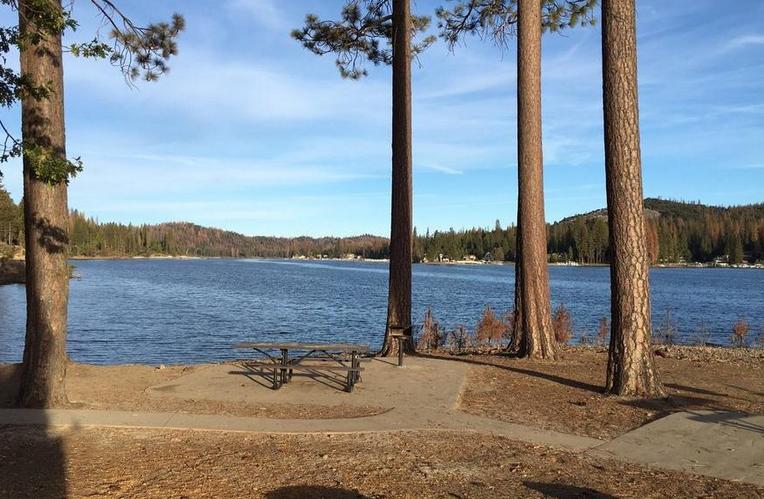 Camping Bass Lake
Reservations must be made at least 1 day in advance. Park requires a 2-day minimum stay on weekends. Park requires a 3-day minimum stay on Holiday Weekends. All pets must be leashed. Campground quiet hours are 10 pm-6 am. No discharge of firearms or fireworks.
Wishon Campground Bass Lake 47 campsites some offer lake views. Forks Campground On a hillside overlooking Bass Lake.
The camping fee includes an entry for 1 vehicle and 1 legally towed vehicle. Additional fees for extra vehicles will be collected at the campground; $5/night extra vehicle fee if vehicles number more than maximum vehicles allowed.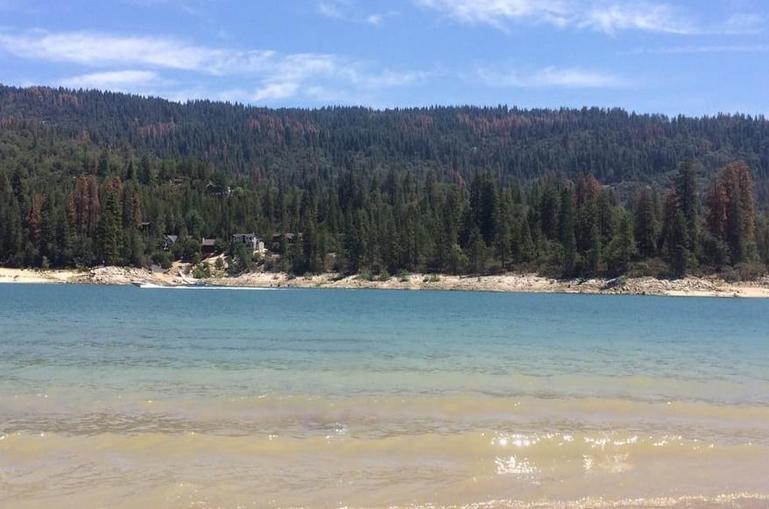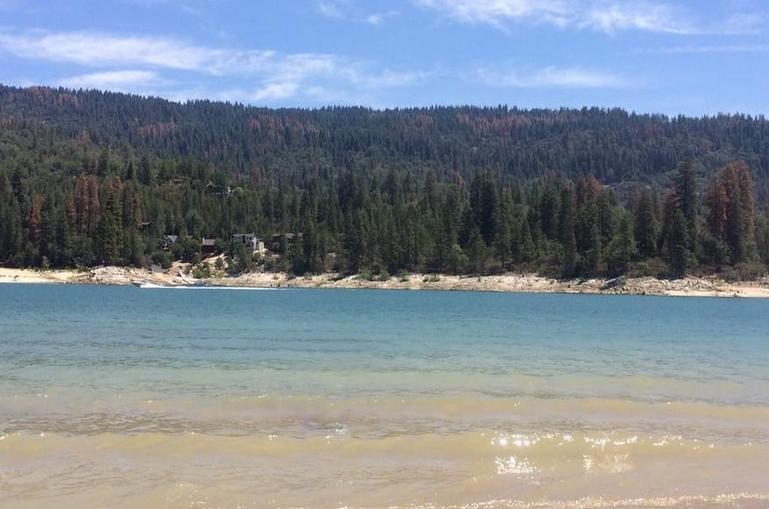 Where is Bass Lake Recreation Area
Bass Lake Recreation Area is open 365 days a year, visitors will find Bass Lake to be an awesome destination in both the summer and winter months
Bass Lake is located about 275 miles north of Los Angeles and about 225 miles southeast of San Francisco, off Highway 41.