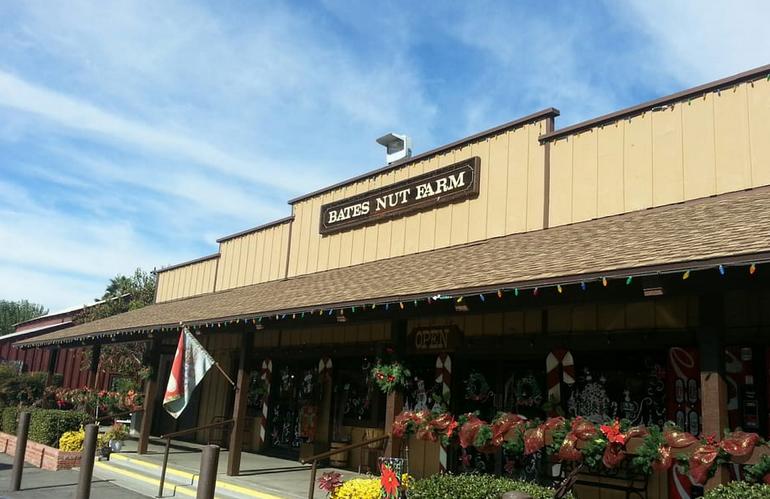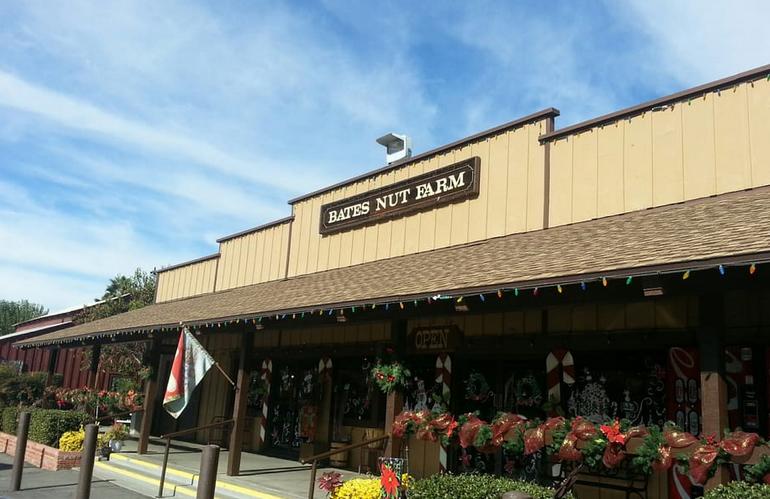 Bates Nut Farm is tucked away in an oak-filled valley near Valley Center, California, making a great family day trip. Finding the farm is all part of the adventure for first-time visitors to the nut farm.
Bates Nut Farm has retained its rural atmosphere due to its location 3 miles off the main road. When you turn Valley Center Road onto Woods Valley Road, you travel under a canopy of oak trees to the farm.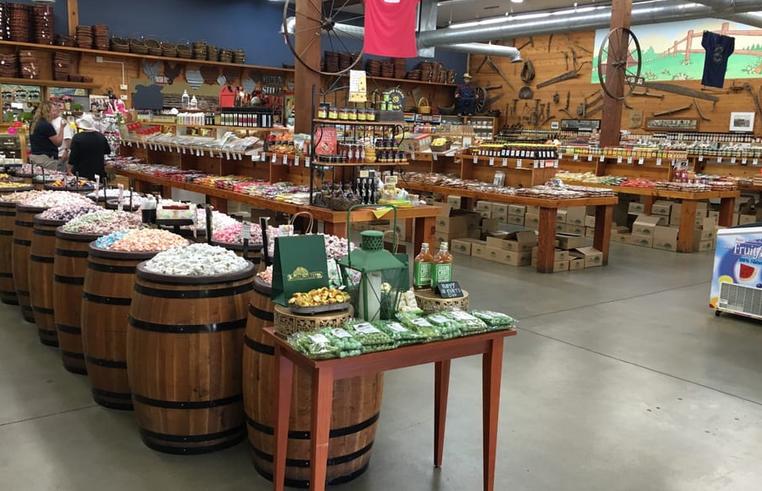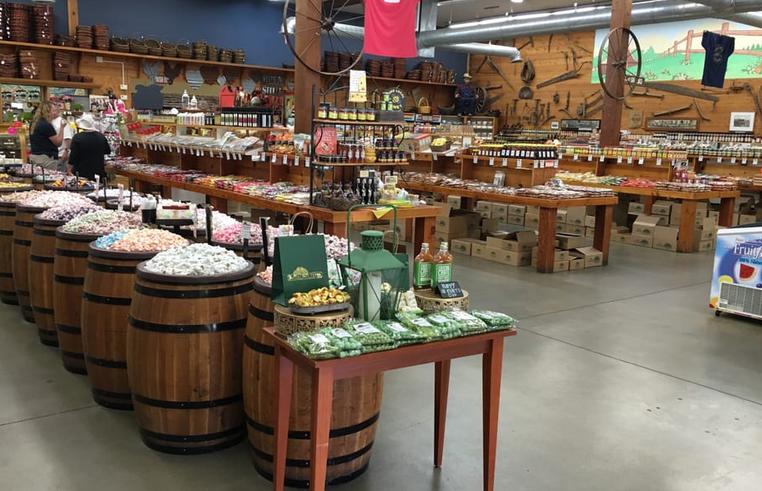 The 100 acre Farm was established in 1921 when Gilbert and Beatrice Bates purchased the property.
The couple raised five children along with an assortment of animals on the farm. Bates started out producing and selling walnuts and, over the years, have expanded to selling a variety of nuts from all over the world. Today you can buy almonds, walnuts, pistachios, pecans, cashews, and peanuts. Nuts sold at Bates are roasted and packaged on-site to ensure freshness.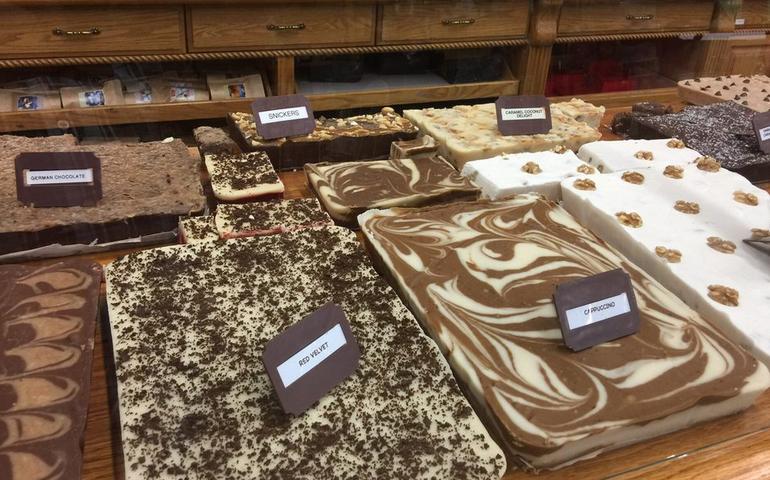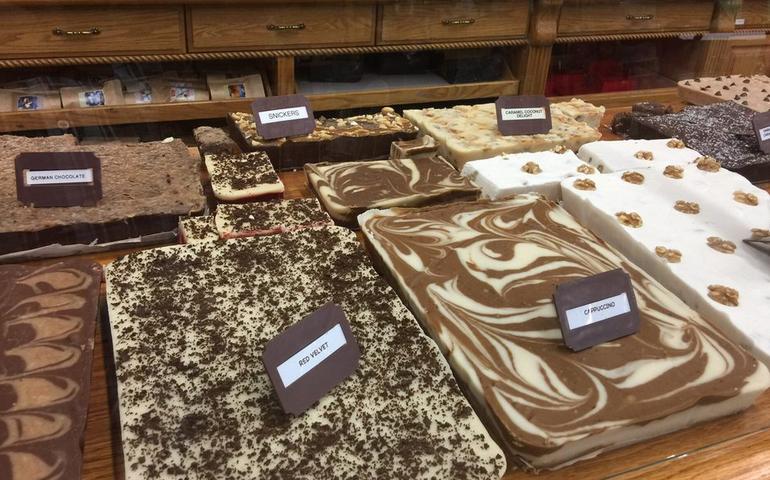 Bates Nut Farm is also a fudge shop and candy counter, which has a tasty selection of regular and sugar-free candy. Next door to the main store in the original barn in the Farmer's Daughter store with gifts and collectibles.
Bates Nut Farm has something for everyone and is a perfect destination for a day trip from San Diego or the Los Angeles area. The farm store offers nuts, fruits, candies, packaged delicacies, and locally grown produce. There is also a petting zoo and the Farmer's Daughter gift shop.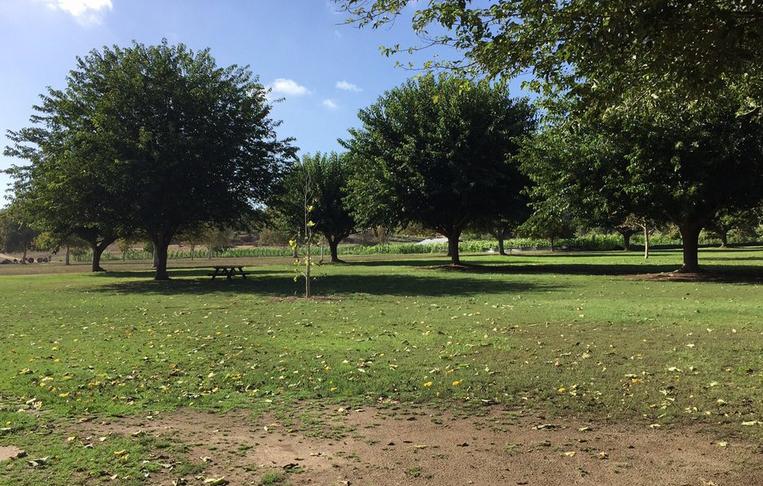 Bates Nut Farm is a fun destination plus an excellent place to stock up on all kinds of good things to eat. Bring a picnic lunch and enjoy the picturesque oak-filled valley.
The Nut Farm has become well-known for its special events held throughout the year on the 100-acre ranch. Enjoy having a picnic in the beautiful tree-filled park and feeding the menagerie of farm animals.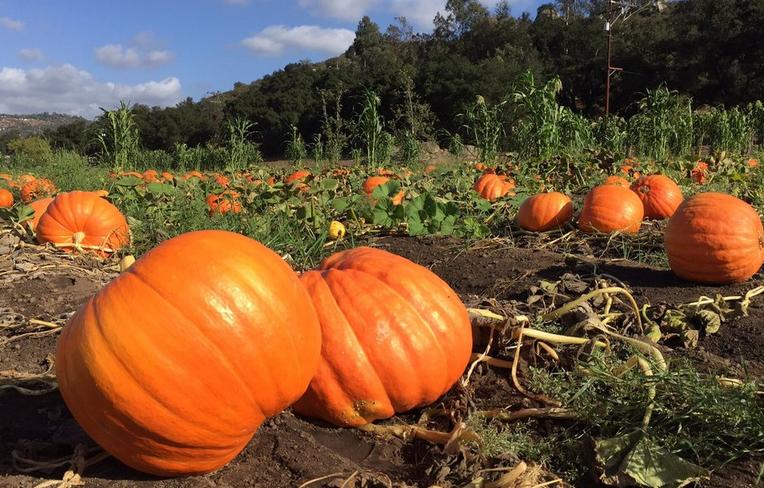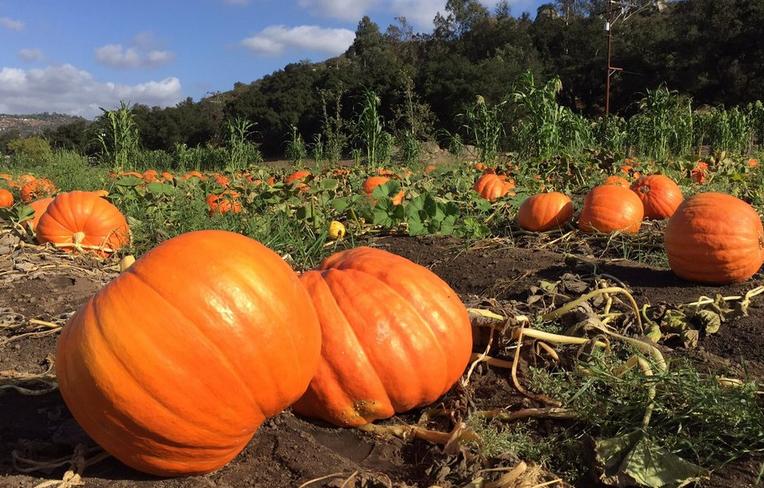 Bates Nut Farm Pumpkin Patch
For over 30 years, families have made it an annual tradition in October to come out to Bates in search of the perfect pumpkin.
The Pumpkin Patch is the largest, oldest, and most famous in San Diego County. Arts and Crafts Fairs, Antiques, Collectibles and Crafts Markets, Fine Art Fairs, and Car Shows are held yearly. The farm offers educational tours for groups of 15 or more, "Nuts For You" and "The Life of a Pumpkin."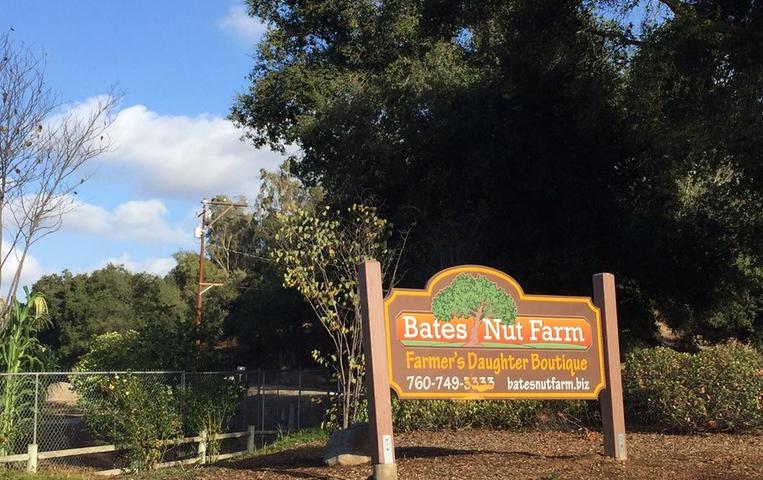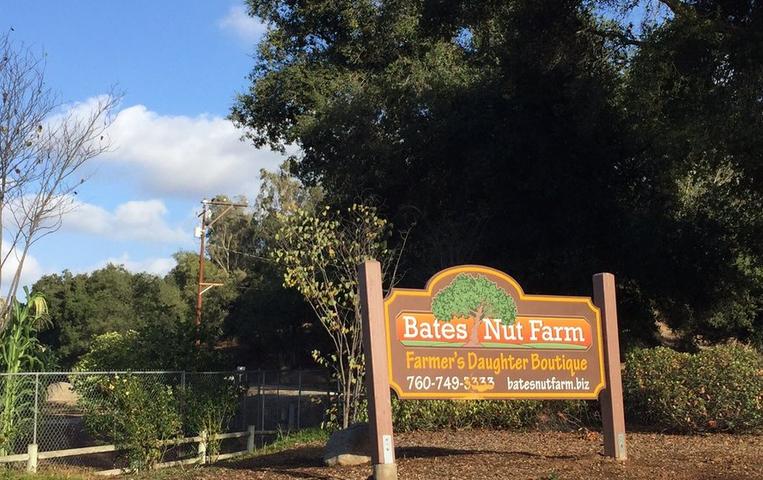 Where is Bates Nut Farm
Directions: Take Hwy 78 east to the city of Escondido. Freeway will end at Broadway. Turn right on Broadway, go to 2 traffic lights to Washington. Turn left on Washington and travel 3 miles to the traffic light at Valley Parkway. Turn left on Valley Parkway, continue 6 miles to the top of the hill.
After you reach the top, turn right at the first traffic light – Woods Valley Road. Continue on Woods Valley Road for approximately 3.5 miles. Bates Nut Farm is on the left. Call ahead to see if any events are going on. If you are looking for a quiet day in the country, pick a non-event weekend.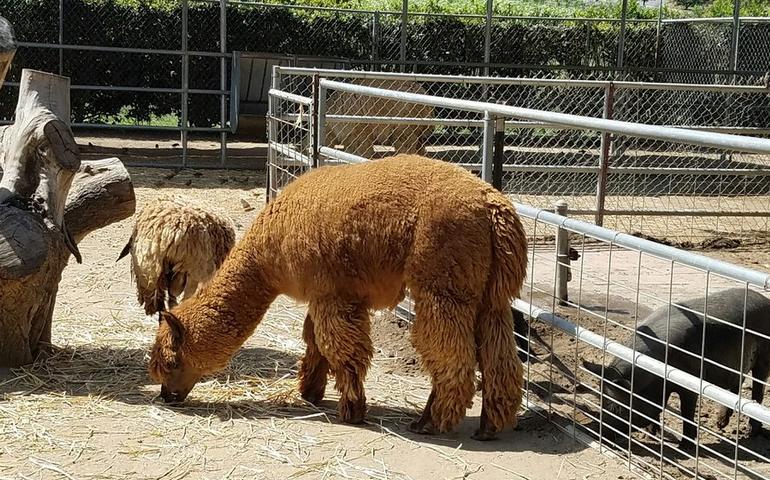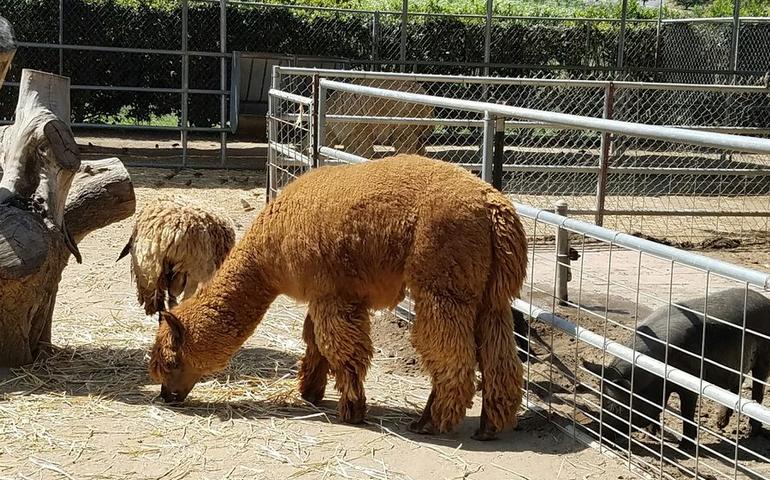 Bates Nut Farm Hours
Phone 760.749.3333 Monday through Sunday from 9:00 am to 5:00 pm Bates Nut Farm 15954 Woods Valley Valley Center, CA 92082. Bates Website
Bates Nut Farm is dog-friendly. However, dogs are not allowed in the store unless the pooch is a service dog.
After you visit the Bates Nut Farm, enjoy a buffet lunch and one of the nearby Indian casinos before your trip home. Valley View Casino & Hotel is only two miles. Harrah's Rincon is six miles away, and the Pala Casino Spa & Resort is 17 miles on Highway 76, which connects to Interstate 15.
You Might find These Trips