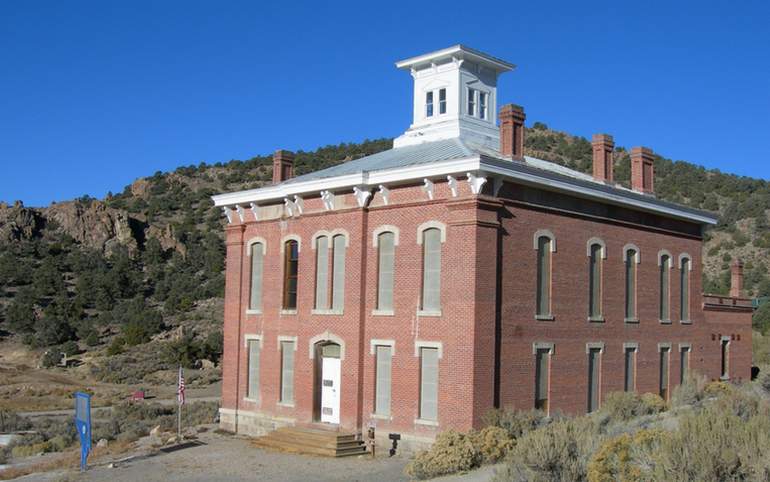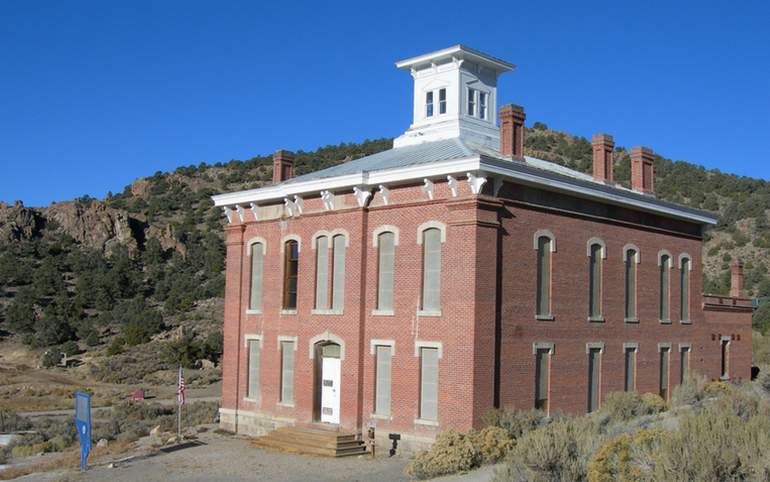 As with many things in Nevada, Belmont Ghost Town is out in the middle of nowhere. Although the silver mining town of Belmont only prospered for about 20 years, there are still a few notable points of interest, including the best-preserved building, the courthouse.
This high desert town had two saloons, restaurants, a post office, a bank, school and had enough residents to support two newspapers.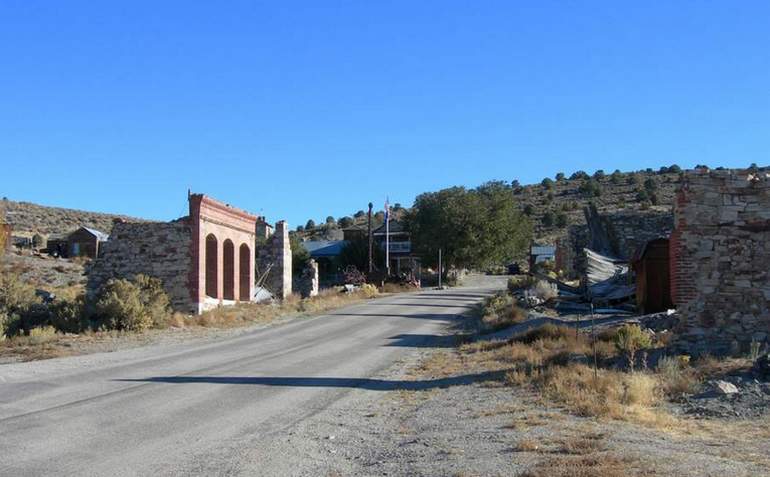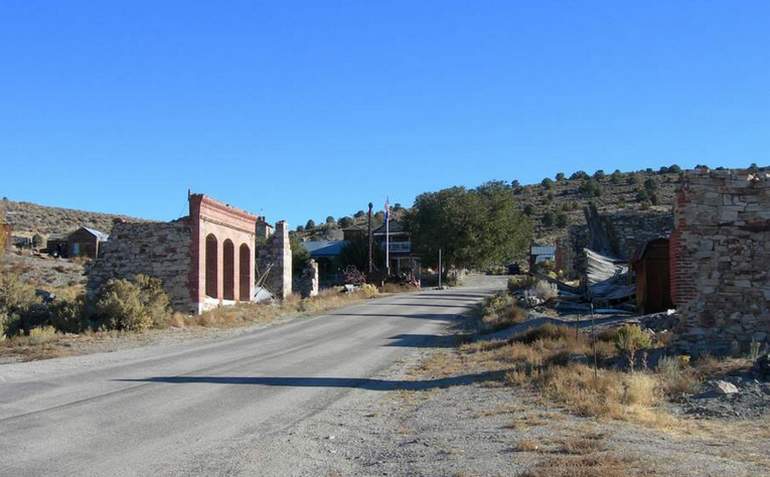 At the height of the silver mining boom, Belmont had over 10,000 town folk. Like many other towns, when the mine played out, the town soon emptied. From 1876 to 1905, Belmont was the county seat of Nye County, Nevada, with a fine two-story brick courthouse that still stands today.
During its peak, Belmont produced over $15 million of silver and other ores. Six mills operated nonstop, processing the ore into bars of silver to be shipped down the valley to Tonopah.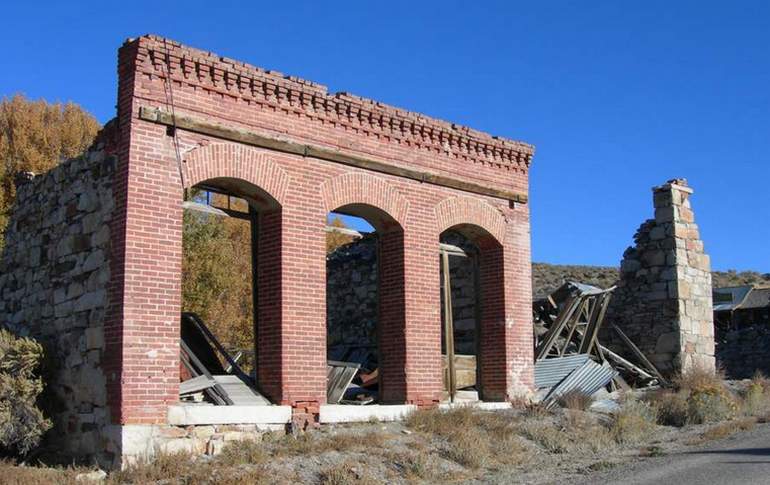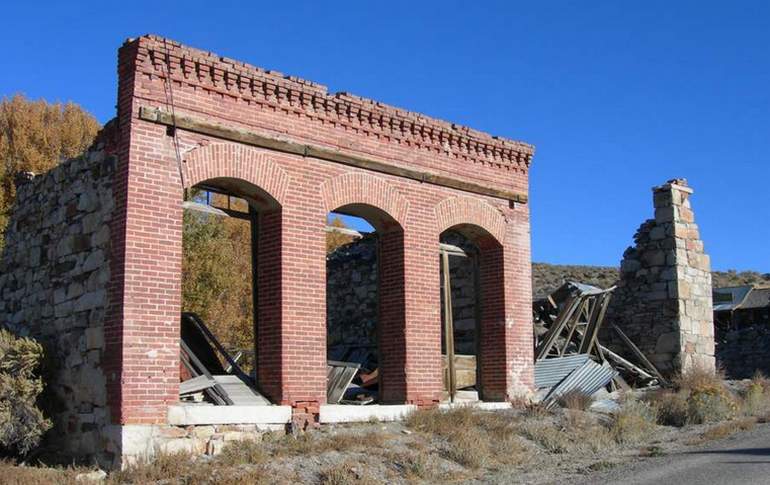 Things to see Belmont Ghost Town
Belmont Ghost Town still has many residents, although they may not live year-round in the ghost town. Dirty Dicks Saloon is occasionally open, and even if it's not, the saloon is a great place to take a photo to prove you made the trek all the way out to Belmont.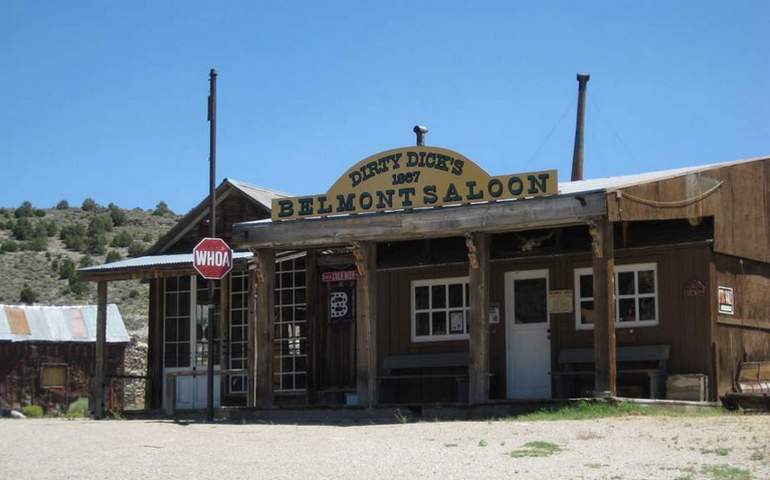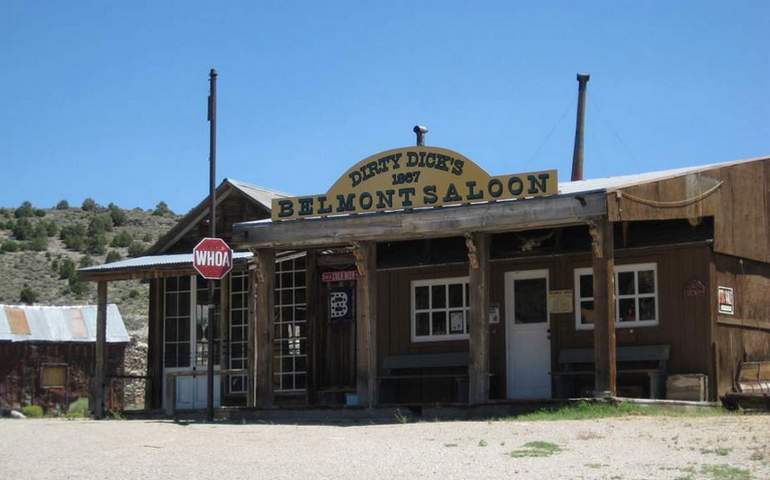 One other business in town is a 5 bedroom bed & breakfast that is open during the summer. Belmont Ghost Town was not always as quiet as it is today. The town had its share of murders and lynchings and the occasional gunfight on the main street. Being out in the middle of nowhere, there was not too much for the miners to do other than work, drink, and fight.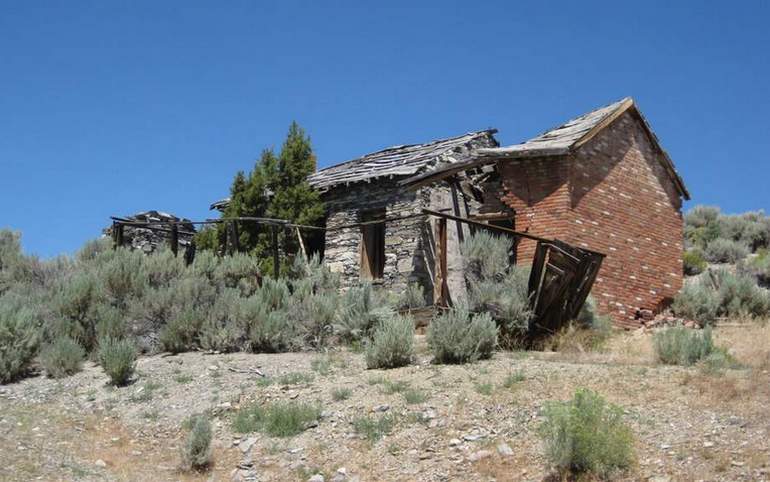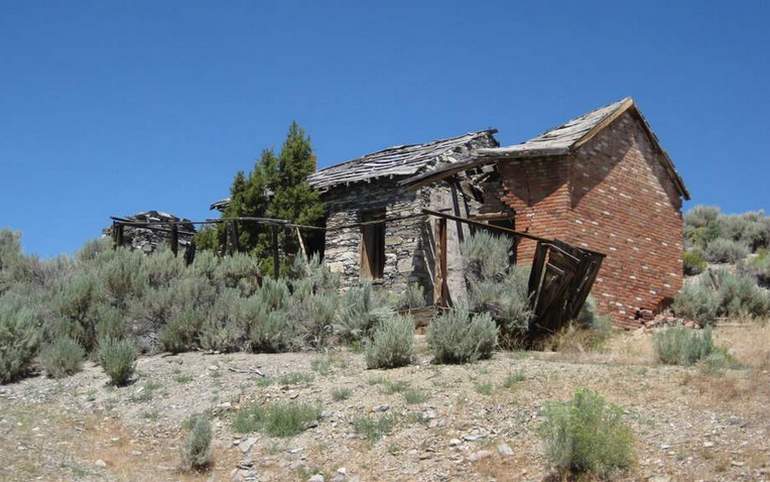 Belmont Nevada Boom and Bust
By 1889, most businesses and people had left town to chase after the latest gold or silver discovery. The few businesses left included the drugstore, brewery, and Saloon A stagecoach still served the town for another year before it went out of business.
By 1911, Belmont's population was less than 50, with no working mines, there was very little reason for the remaining folks to stay. By 1911, Belmont's population was less than 50, with no working mines, there was very little reason for the remaining folks to stay.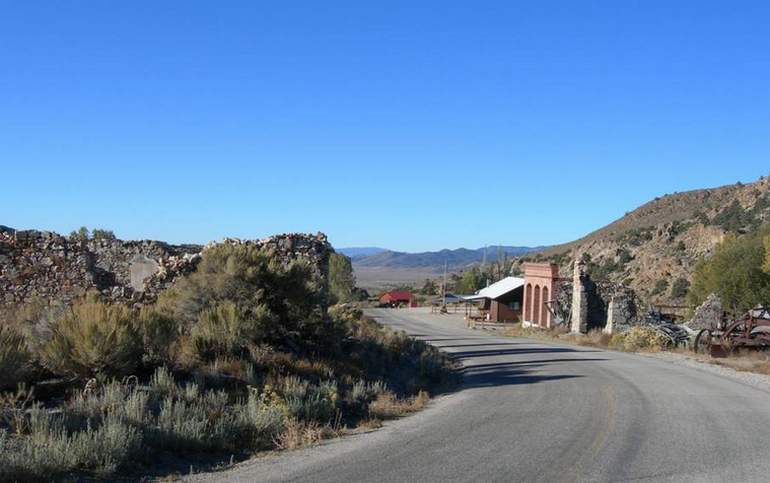 There was a minor comeback in 1914 when a mill was reconstructed to process mine tailings and ore from three small mines. The mini-boom lasted until 1922 and when the remaining ore was all processed, and no new deposits could be found. Belmont Ghost Town is an amazing place to visit in Nevada, with quite a few structures in various stages of decay.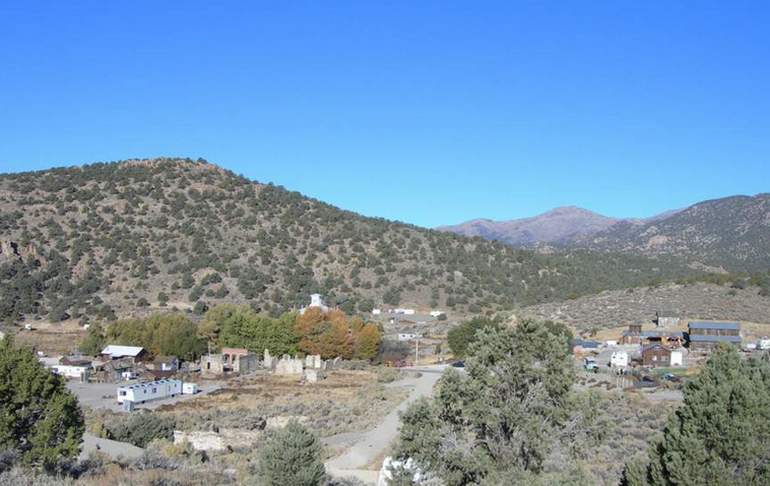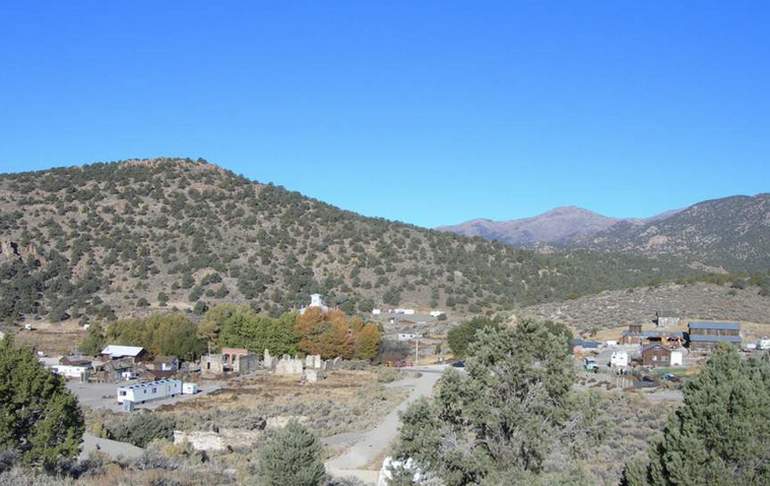 The most impressive building is the courthouse followed up by the restored Combination Mining Company that now serves as a bed & breakfast. One of the most photographed buildings in town, until is, was destroyed by vandals in late 1980 and is now a pile of timbers and broken stone blocks.
Getting to Belmont Ghost Town
Belmont Courthouse State Historical Park is 46 miles from Tonopah, Nevada. Before making the journey make sure your vehicle is in good working order and carry all the supplies you need or think you may need.