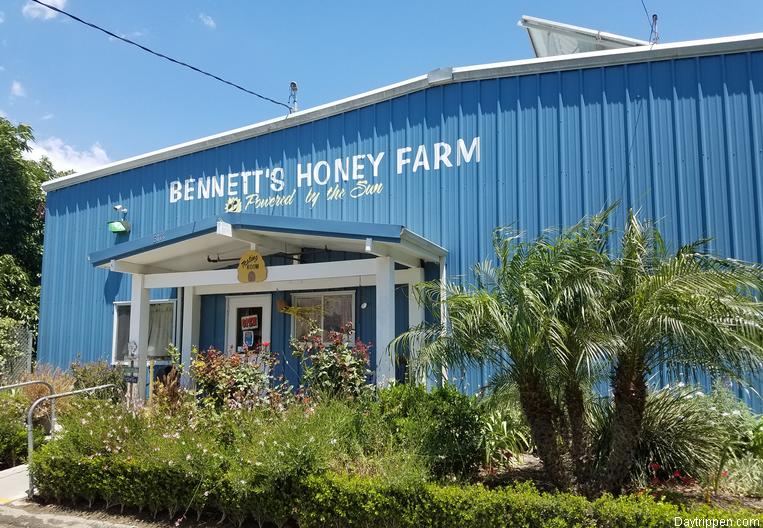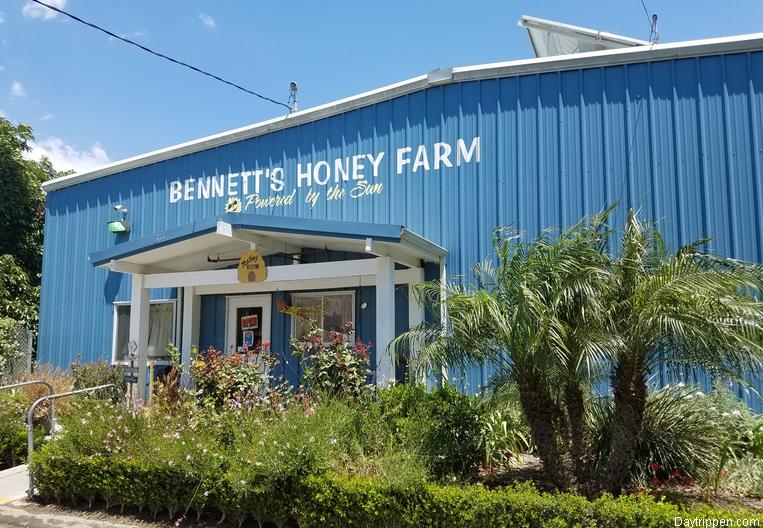 Bennett's Honey Farm is located about one mile off Highway 126 in Fillmore California. The sign for the honey farm is easy to miss but well worth the effort to find.
The honey processing facility is not open to the public but there is a small store where visitors can taste and purchase Bennett's Honey. Also inside the store, is a real beehive. A glass window lets you peek inside the active beehive.
Groupon Deal"$17 for a Honey Tasting and four 1-pound jars of honey" well worth it if you want to stock up on honey. However, the honey tasting is free. So if you just want one bottle of honey, forget the Groupon.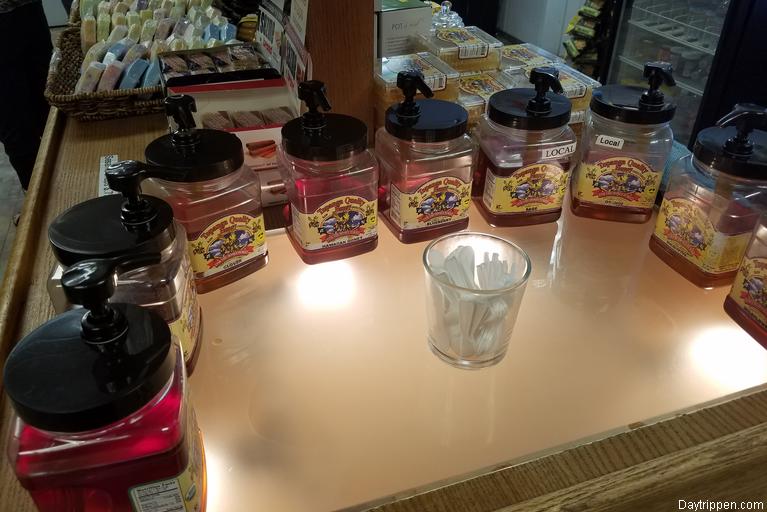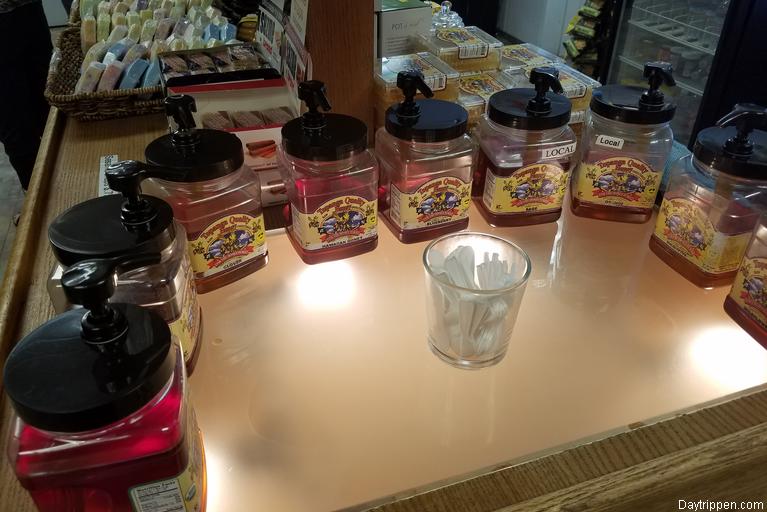 Bennett sells 100%, pure raw honey, along with a large selection of flavored honey. Wildflower, Eucalyptus, Orange Blossom, Blueberry, Clover, Cinnamon, Lemon, Sage, and Hawaiian honey.
There are two free honey tasting stations with tiny spoons where you can sample all the different kinds of sweet substances.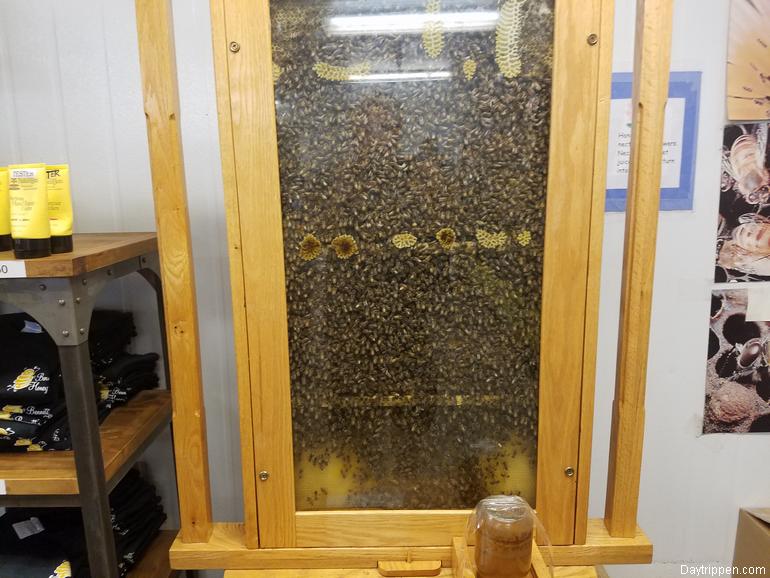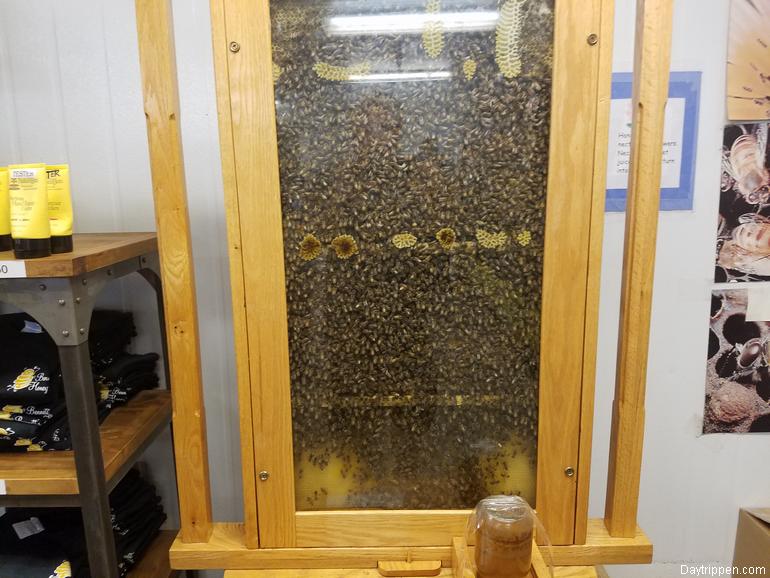 Honey can be purchased in 12 oz bear-shaped plastic containers all the way up to 5-gallon buckets. You can also buy honey sticks, raw honeycomb squares, and honey by the case.
The farm store also features beeswax candles and beeswax skin products. If it can be made from honey or beeswax chances are you can find in at Bennett's.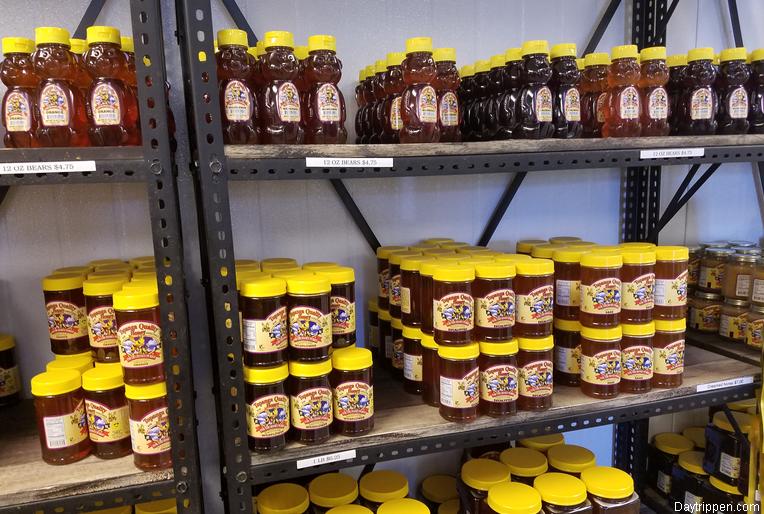 Bennett's Honey Farm Tours
The annual California Honey Harvest and BBQ Festival in downtown Fillmore. Visitors can board Fillmore and Western's honey train and take a trip to the farm. Upon arrival, train, riders get an exclusive tour of the facility where they will learn how the honey is collected and processed.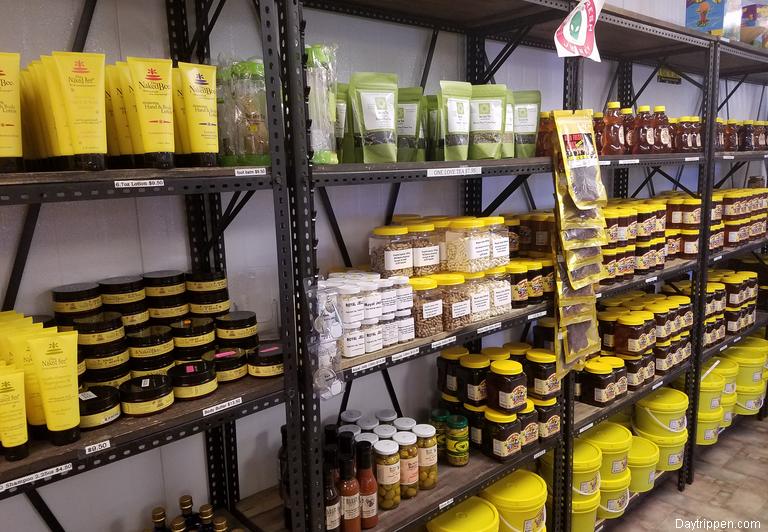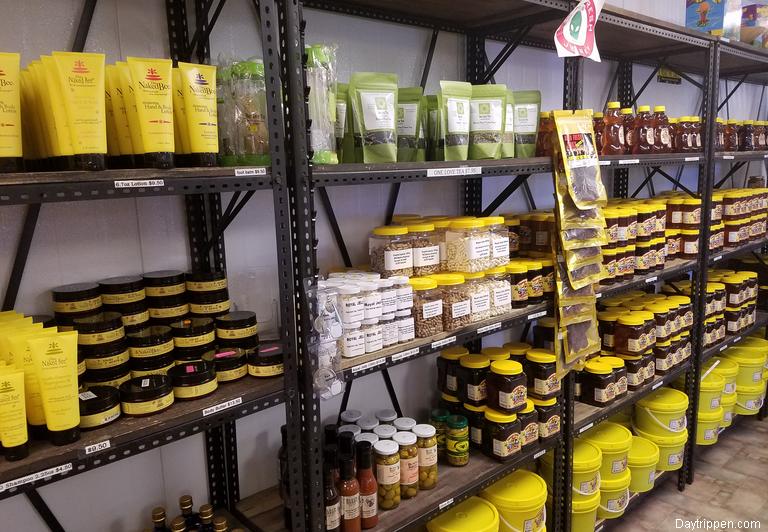 Tours of the Bennett's Solar Powered Honey Farm are only available once a year during the honey festival. The rest of the year visitors can only enter the store.
A visit to the honey farm will only take about 30 minutes. However, there are many more interesting things to do in Heritage Valley to round out your day trip.
Getting to Bennett's Honey Farm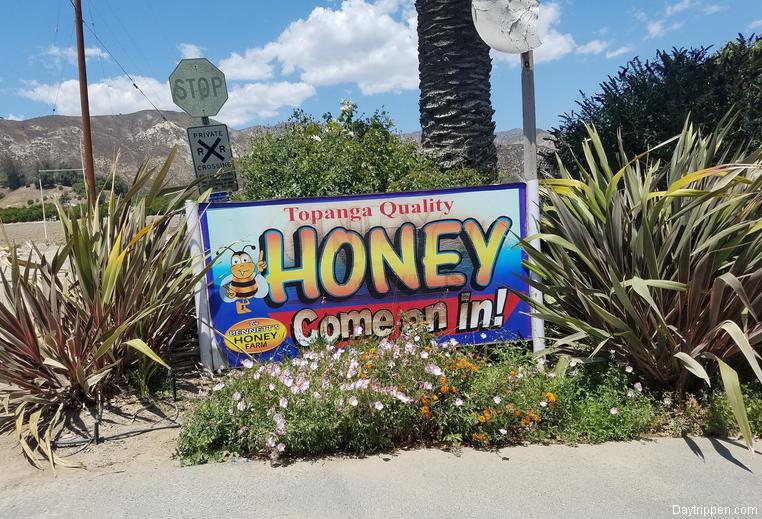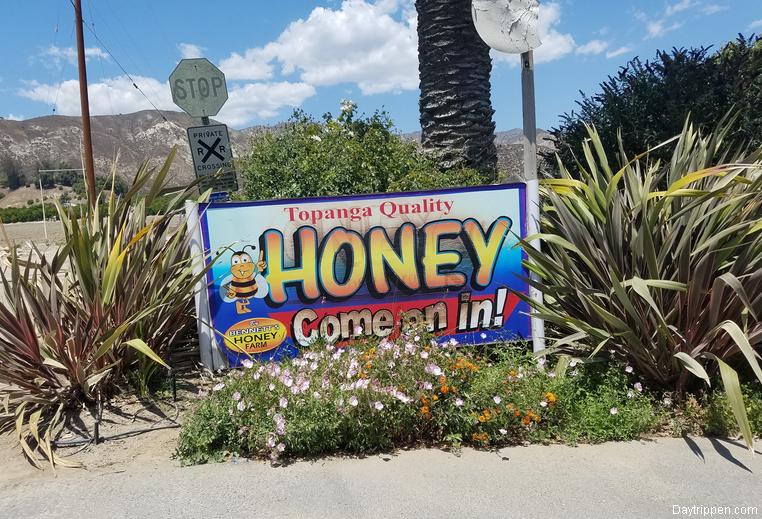 Bennett's Honey Farm 3176 Honey Ln, Fillmore, CA 93015. website.
As you turn down Honey Lane you pass farm fields as far as the eye can see. Just before you reach the railroad tracks make a right into the honey farm parking lot.