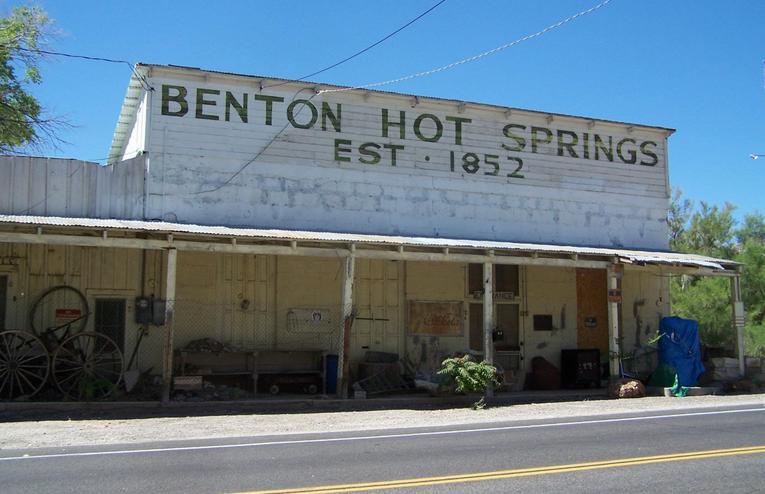 The Inn at Benton Hot Springs combines rustic tranquility with the rich history of the mining town the bed-and-breakfast calls home.
The main inn of the resort is located in a historic 1940's building and features seven unique rooms. Benton Hot Springs's other accommodations include two private historic homes with luxurious hot tubs, plus 10 other private hot tub areas for both day and overnight guest use.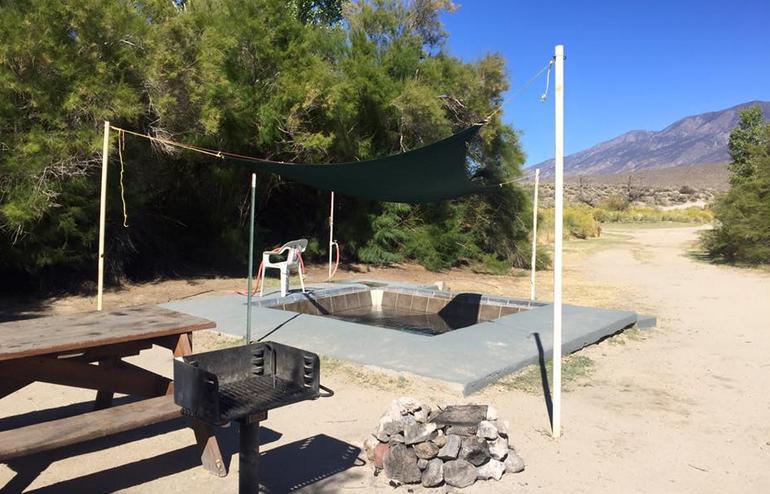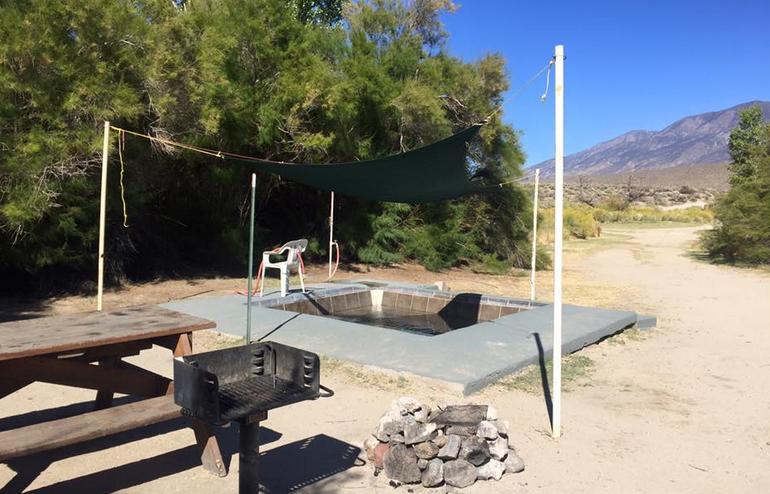 Hot Tubs & Campsites
Benton Hot Springs boasts 10 camping sites with hot tubs fed by the area's natural, healing hot springs. Each of the 10 campsites features a private hot tub, fire pit, and picnic table for enjoying a light lunch after soaking in the warm spring waters.
Camp guests can also put up a tent or park a camper or RV at the sites, but be aware there are no hook-ups for campers or RVs at the campsites. Discretion is encouraged by the inn's owners, but tall cottonwood trees and thick foliage separate the clothing-optional bathing areas. Also, be aware that no music is tolerated at any of the campsites after 9 pm.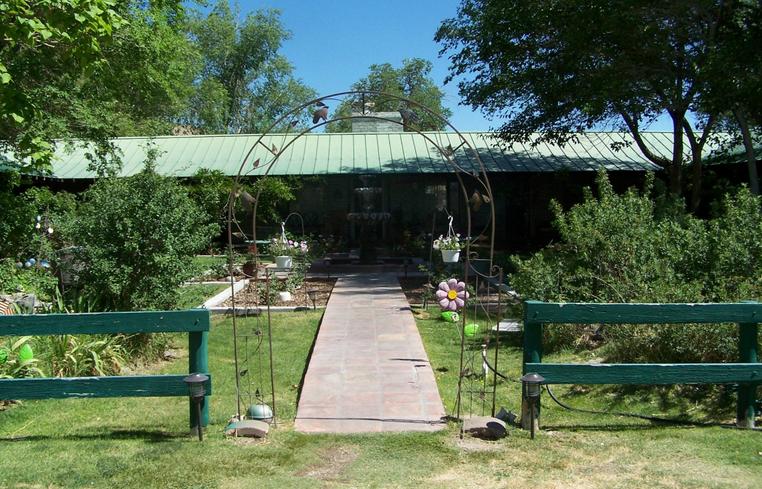 Benton Hot Springs Inn
There are seven spacious suites in the main building. All feature ceiling fans for comfort on warm nights, refrigerators, satellite television, an air conditioner for hot summer days, and floor radiant heat in winter to ward off the chill.
The Benton Hot Springs inn also offers free Wi-Fi service for guests, as well as a complimentary, robust breakfast. All of the suites, except Suite #7, the Marquessa Suite, share a bathroom with one other suite, but guests can also use the two additional bathrooms (complete with showers) housed in a separate nearby building.
Guests of the inn can also enjoy using propane grills, tables, and chairs conveniently located under a covered patio just off the inn's lovely garden.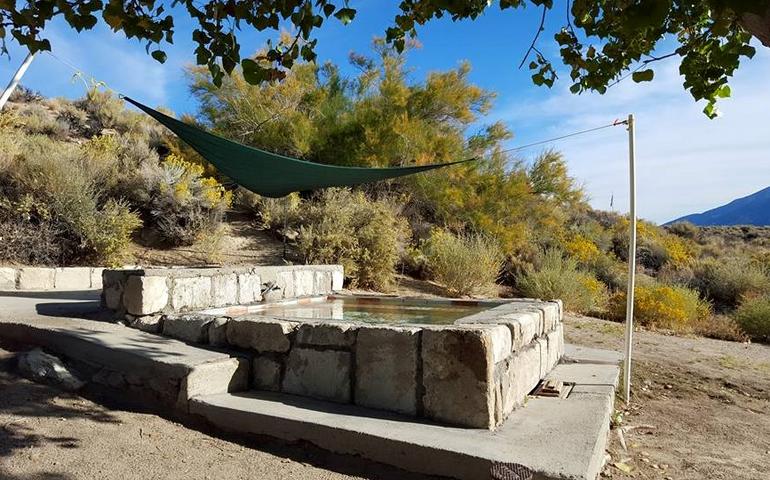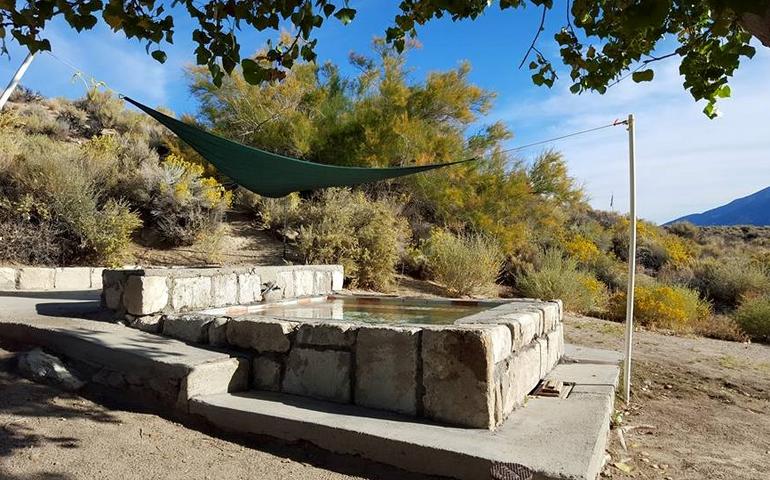 Benton Hot Springs Bungalow
The adjacent two-bedroom bungalow is nestled just 150 yards east of the main inn building and features stunning mountain views, a 1960s décor theme throughout.
The master suite has a queen-size bed (a smaller bedroom offers a full bed), a fully-stocked kitchen, a lovely sunroom and porch, and a hot tub with breathtaking vistas of the White Mountains.
There is no breakfast available for guests of the bungalow (breakfast service is for inn guests only), smoking is permitted outside all units, and AT&T cellular service is available in the area. The bungalow also features satellite television and is pet-friendly.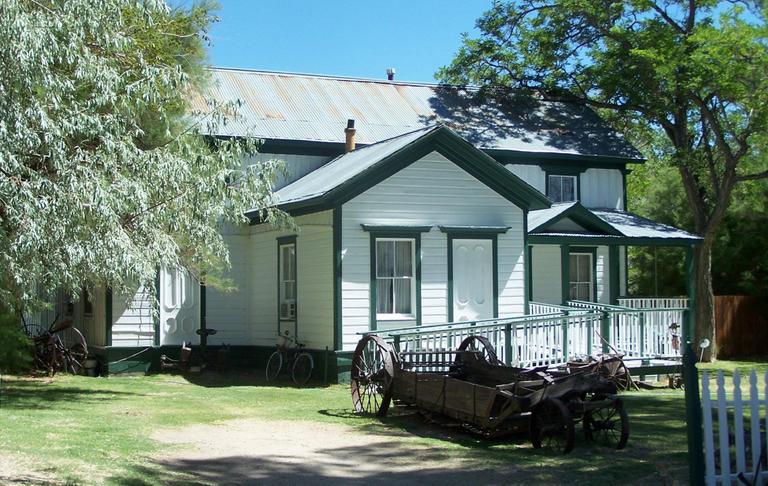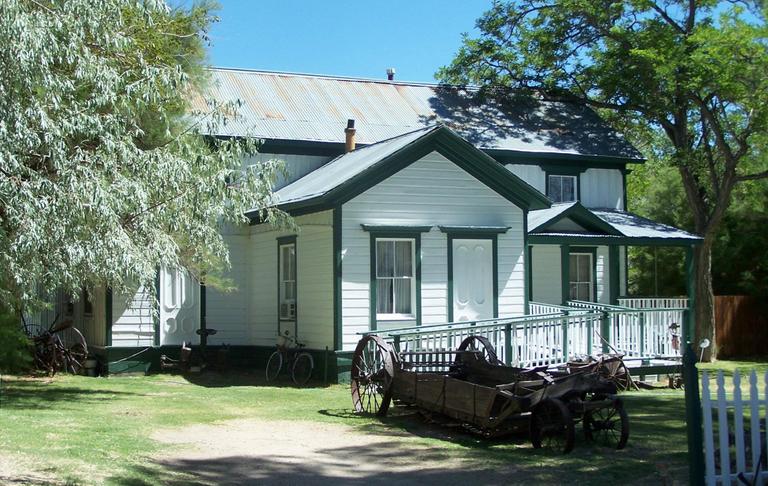 Conway House
The Conway House is one of the oldest structures in the historic mining town; it was originally a boarding house during the 1870s (run by a woman named Mrs. Clausen) and later was used as a part-time home of a local rancher and then as a residence for an area schoolteacher, Edna Beamon. The home was renovated during the early 2000s into a Western ranch-style design.
Antiques are scattered throughout the Conway House, and the main features include three spacious and comfortable bedrooms. Conway House comes with a fully-stocked kitchen, a large, cozy living room, and a lovely bathroom with a large, antique-style porcelain tub. There is also an outdoor tiled shower, a large front porch that's perfect for taking in views of the White Mountains, and even a private tiled hot tub located outside for guests to enjoy.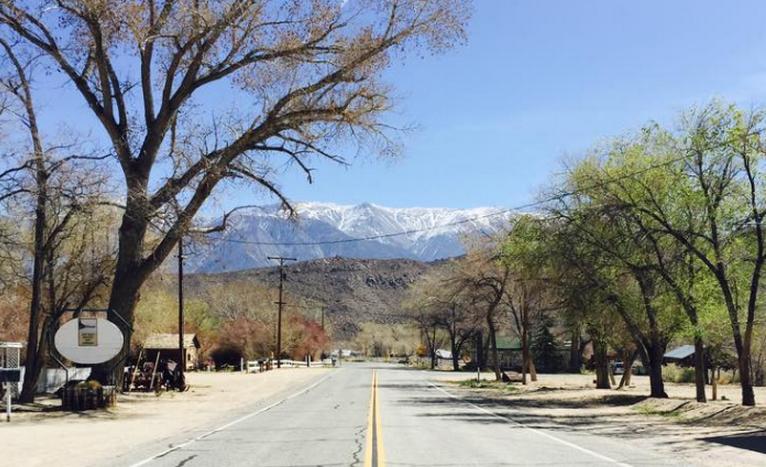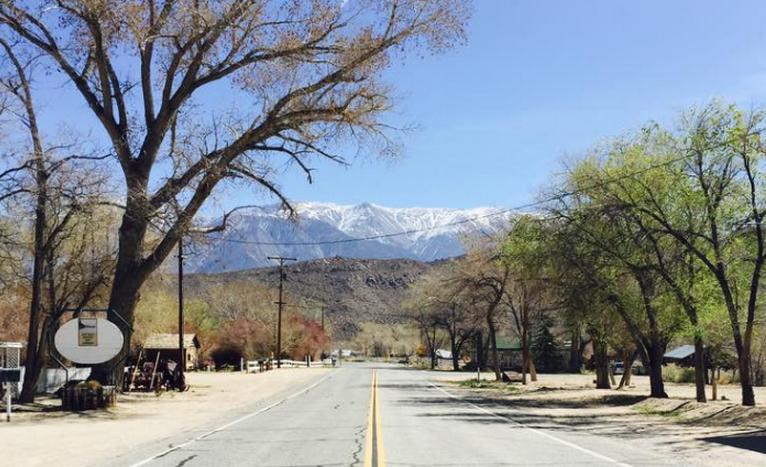 Where is Benton Hot Springs
The Inn at Benton Hot Springs is located at Highway 120 and Highway 6 in California's Eastern Sierra. Travel time from the Los Angeles area is around 5-6 hours (300 miles.) Travel time from the San Francisco Bay Area is around 6 hours (325 miles.) 55137 Hwy 120 Benton, California 93512 Phone: (866) 466-2824 or (760) 933-2287
For more information, visit Benton Hot Springs Website 
Nearby Benton Hot Springs