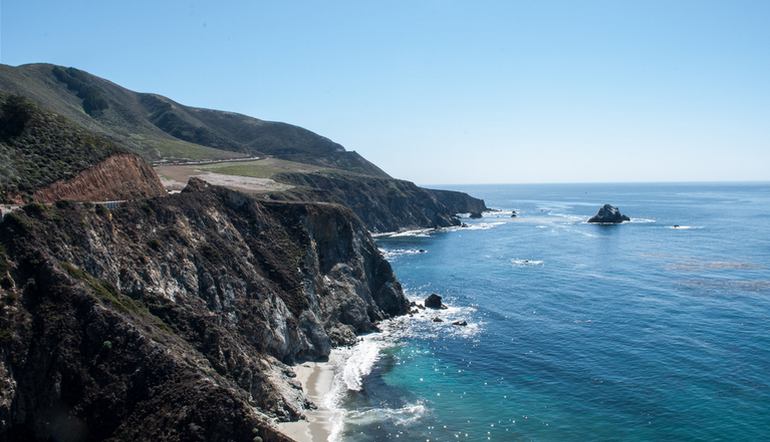 Big Sur, California, is one of the most beautiful regions globally, with visitors coming from thousands of miles away to drive along California's Pacific Coast Highway. Big Sur is about 150 miles south of San Francisco and about 300 miles north of Los Angeles.
Cabrillo Highway runs along a 90-mile stretch of wilderness from the north at Carmel, by Monterey, to the south at Hearst Castle. There are many places to stop and look at the scenery, take photographs, or explore the beaches and waterfalls—plan on spending an entire day driving along the Big Sur Coast. Our trip starts in Carmel and heads South to Hearst Castle.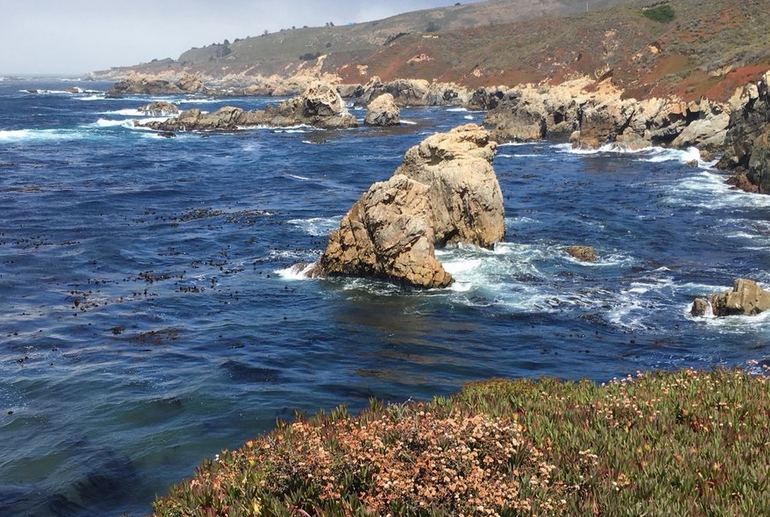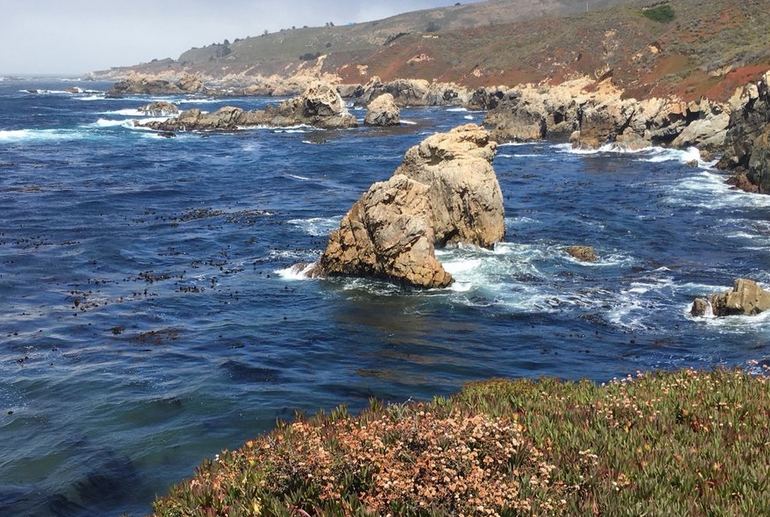 1. Garrapata State Beach
Garrapata State Beach is situated 7-miles south of Carmel and our first stop along Highway 1. The 2,939-acre park features 2 miles of coast with hidden coves and beaches. Inland there are dense groves of redwood trees that can be reached by back county trails. There are several turnouts along Highway 1 for access to the coastal view trails. Website.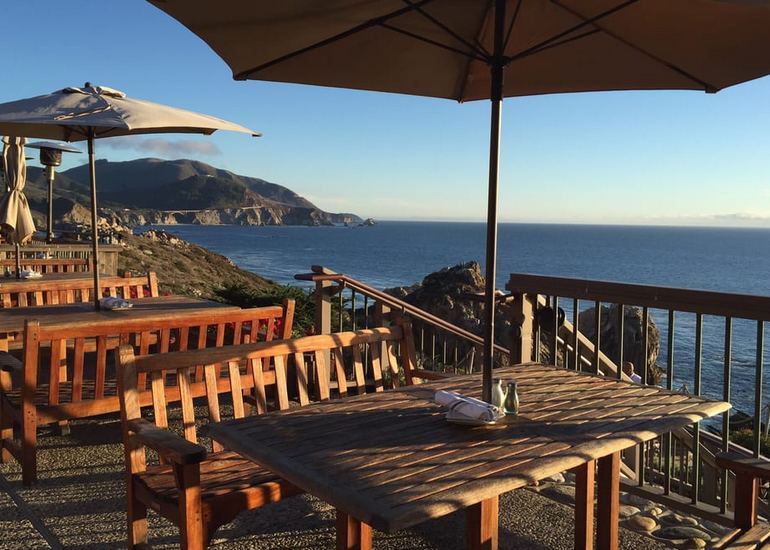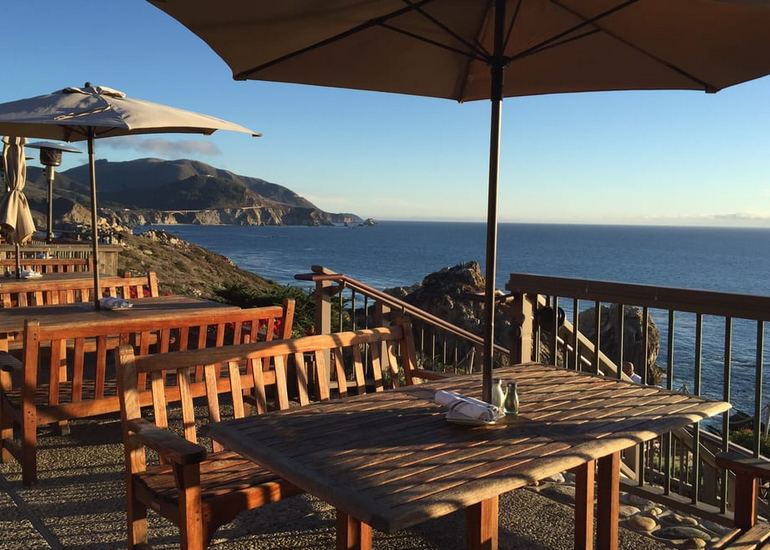 2. Rocky Point Restaurant
A couple of miles down the road from Garrapata State Beach, you will find Rocky Point Restaurant. Open from 11:30 am to 8:00 pm, this unique restaurant offers unobstructed ocean views of the Big Sur Coast. The food here is casual and on the pricey side, but there are not too many restaurants along the route, so it's an excellent place to fill up. The restaurant has a dog-friendly patio area in case you have your four-legged friend along. 36700 CA-1, Monterey, California. Website.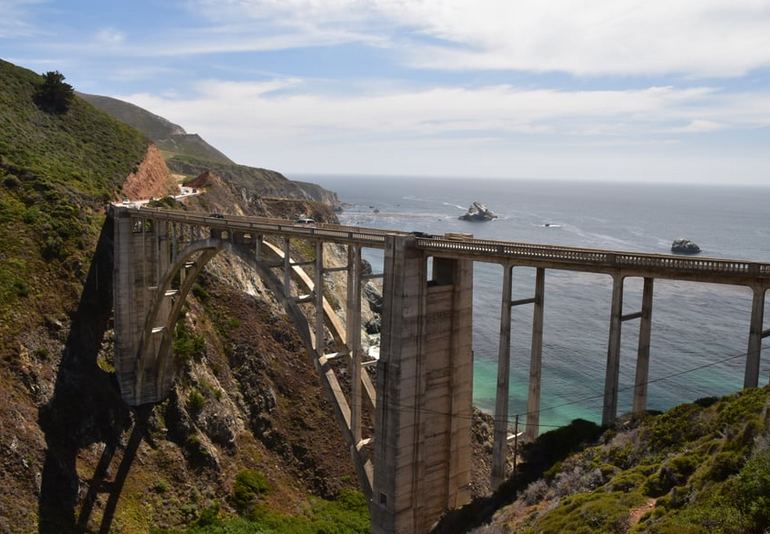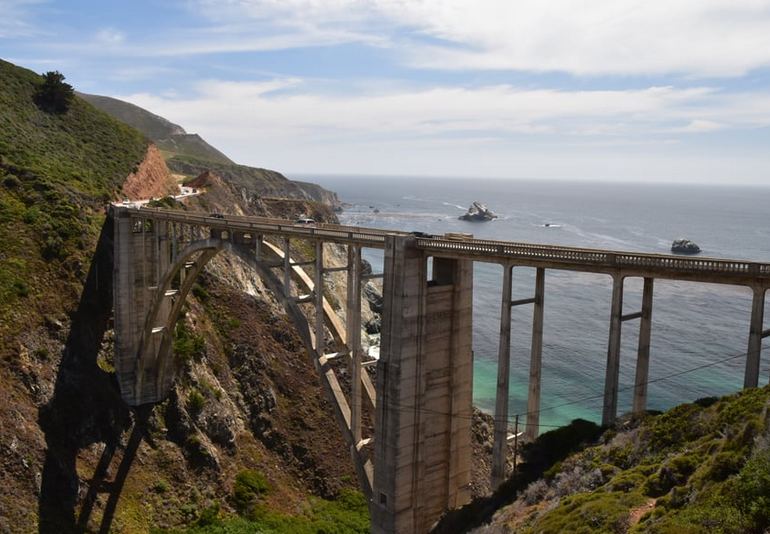 3. Bixby Creek Bridge
Bixby Bridge was built in 1932 and is one of the tallest single-span concrete bridges in the world. There is a turnout on the north side of the bridge where you can park and take photos. Bixby Bridge is one of many must-see stops along the Big Sur Coast. The bridge is located 13 miles south of Carmel, California. Parking can be crowded during the busy summer travel season. Sometimes traffic backs up while people wait for a parking spot.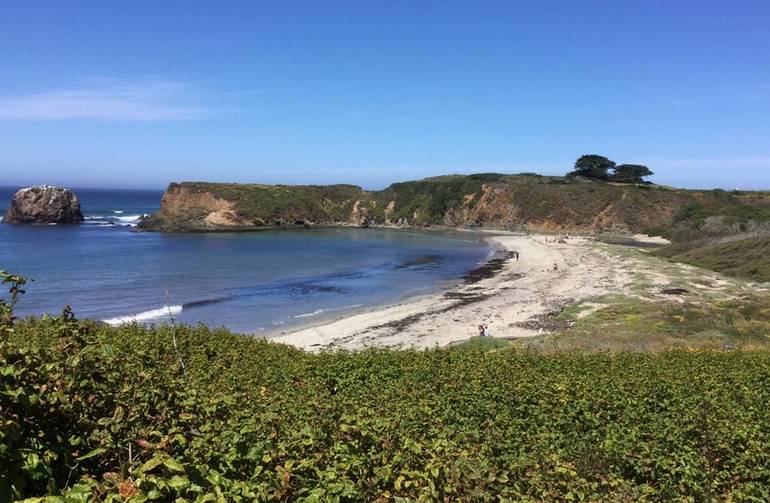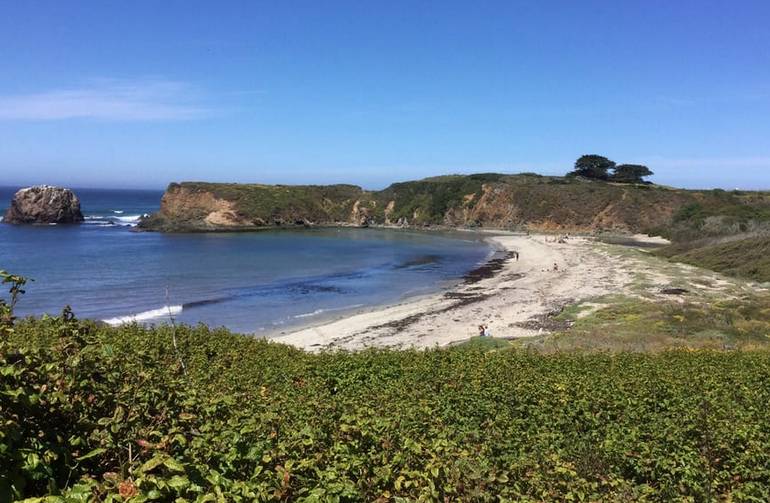 4. Andrew Molera State Park
There are miles of trails that meander through meadows, beaches, and grassy hilltops. Molera Ranch House museum features artifacts, pictures, and displays about California's Big Sur region's early pioneers and native people. Paid parking inside the park or free parking along Cabrillo Highway.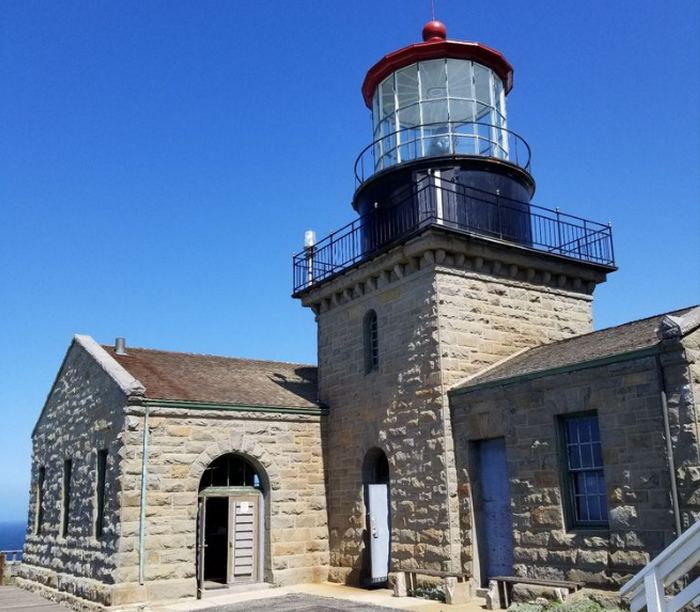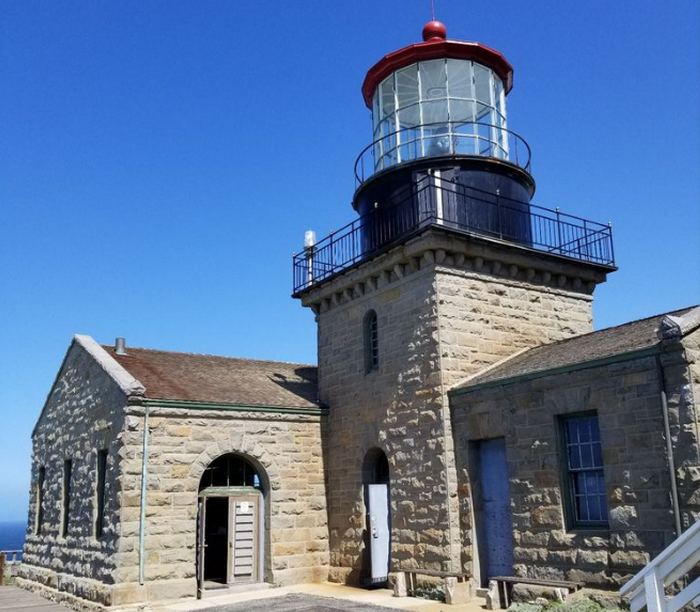 5. Point Sur Lighthouse
Tours of the lighthouse are first come, first serve, so show up early at the gate. Guides will meet you at the entrance for the three-hour tour of the lighthouse. Learn about the historic lighthouse and how it is used to guide ships along the California Central Coast. Wear warm clothing even on a summer day. It can be cold and windy at the lighthouse. Tour Information.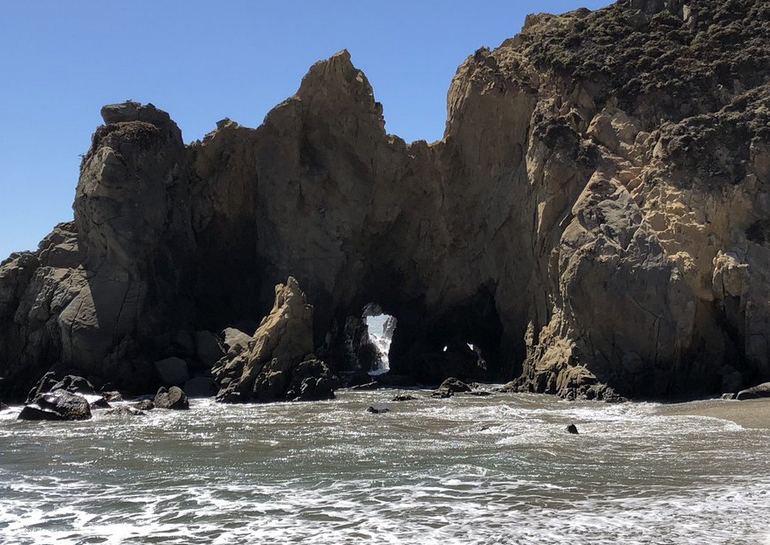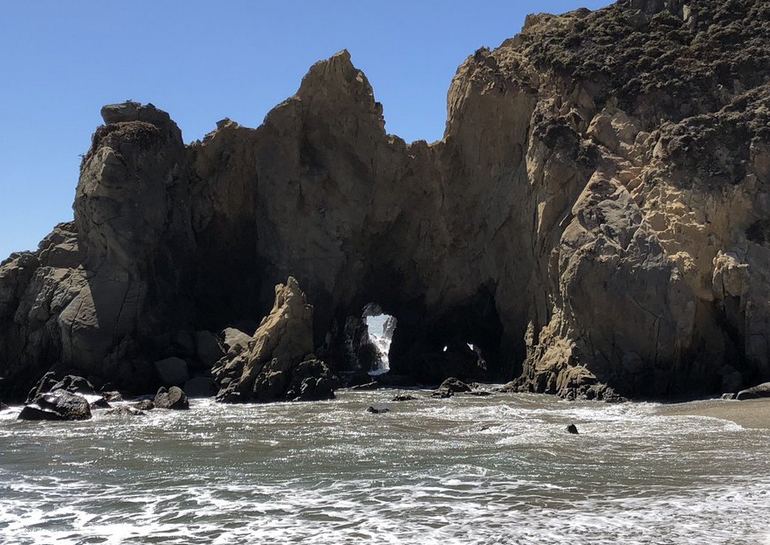 6. Pfeiffer Beach Day Use Area
Pfeiffer Beach is an excellent beach with a natural arch that is a photographer's dream. The sand on this beach has a purple-looking hue from garnets dissolving in the cliffs above the beach. A small parking lot near the beach at the end of a 2-mile down Sycamore Canyon Road. The park is open from sunrise to sunset.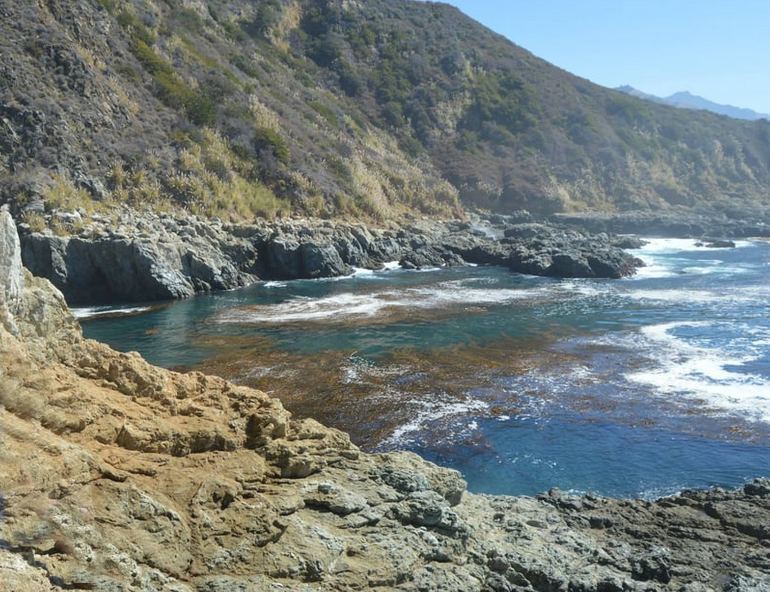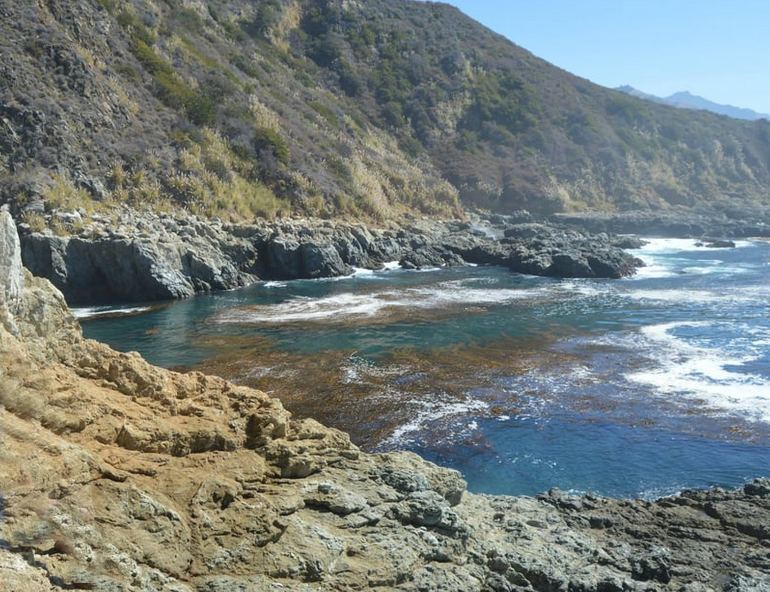 7. Partington Cove
Partington Cove trail is easy to miss but well worth the effort to find. A half-mile course starts at Highway 1 and takes you to the cove. You cross over a bridge and through a tunnel and end up at one of the most amazing places along the Big Sur Coast. In the late 1800s, ships anchored at the cove to carry the bark of the tanbark oak to be used in the tanning process.
During prohibition, the cove was used for smuggling liquor. Today the cove is a hidden gem often overlooked by tourists. Partington Cove Google maps.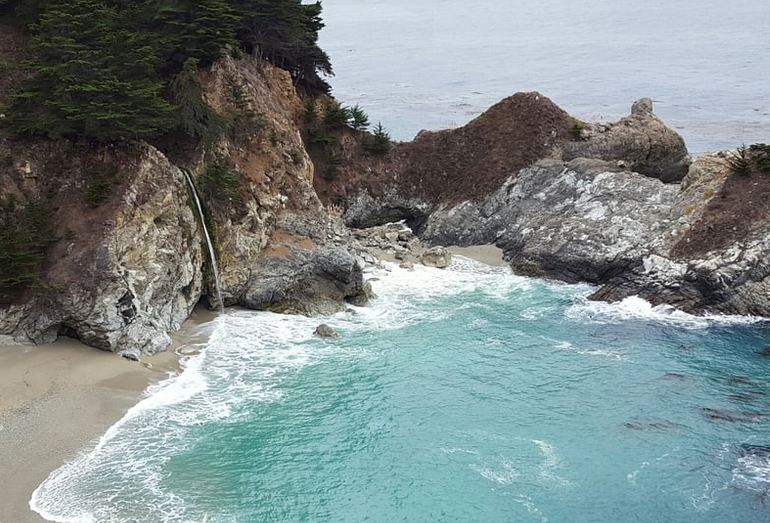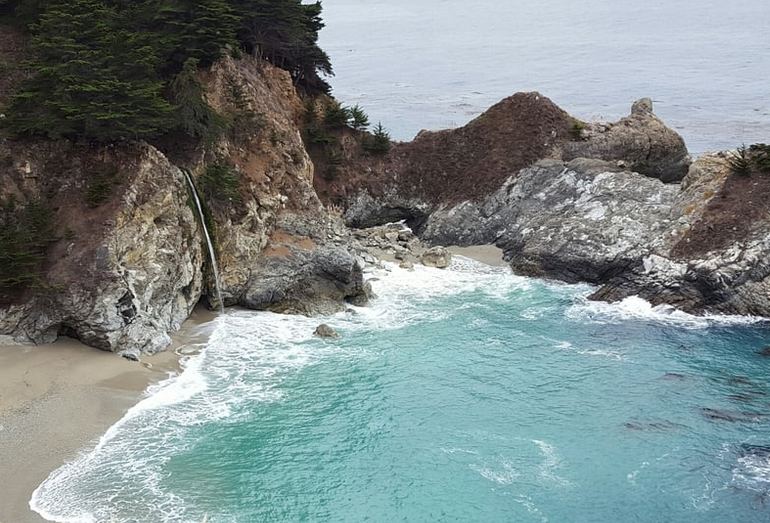 8. Julia Pfeiffer Burns State Park
Twelve miles south of Pfeiffer Big Sur State Park, you will find Julia Pfeiffer Burns State Park and McWay Beach Waterfall. An 80-foot waterfall that drops from the cliffs into the ocean. The beach can only be reached by boat, but visitors can take a half-mile trail to an overlook and view the falls. Pfeiffer Big Sur SP, the southernmost point in California where coast redwoods grow. Website.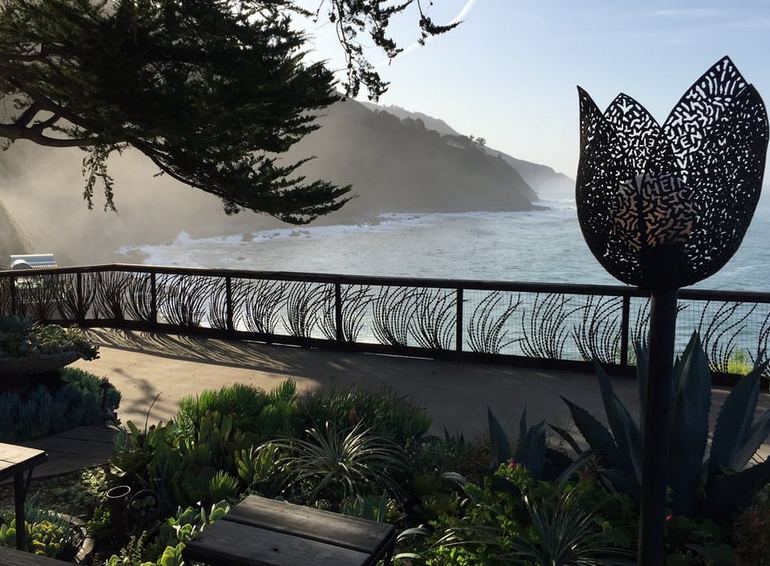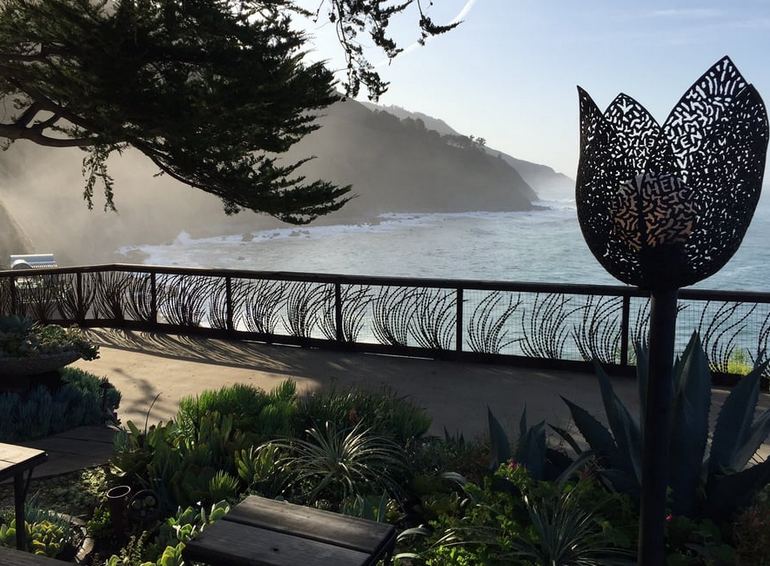 9. Esalen Institute
The Esalen Institute is considered the ultimate Yoga Retreat and features ocean view hot spring tubs. To stay, you need to enroll in a workshop. Tuition includes accommodations, meals, classes, and the use of the facilities. Pricing starts for a weekend workshop at $400.00 for a sleeping bag up to $3,000.00 for a private suite in the Point House. Reservation only.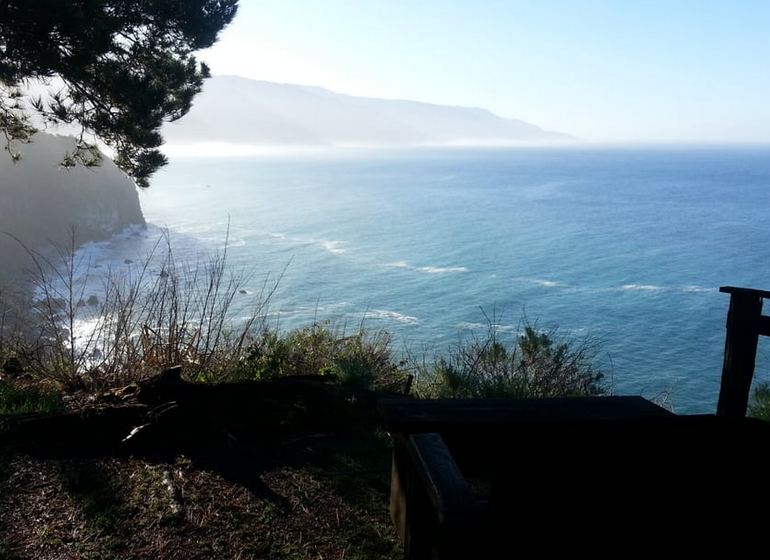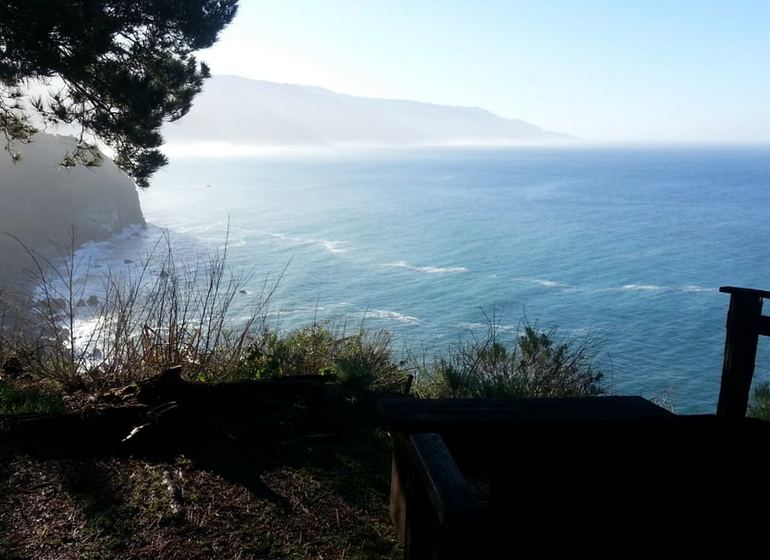 10. Lucia Lodge & Restaurant
Chances are slim; you will be able to spend the night at one of Lucia Lodge's ocean view cabins unless you have a reservation. But you can still enjoy lunch with a view of the restaurant. There are an indoor dining area and a large ocean view patio outside. Open for lunch and dinner year-round. Lunch is served between 11 am and 4:30 pm. Dinner is served from 5 pm to closing. Website.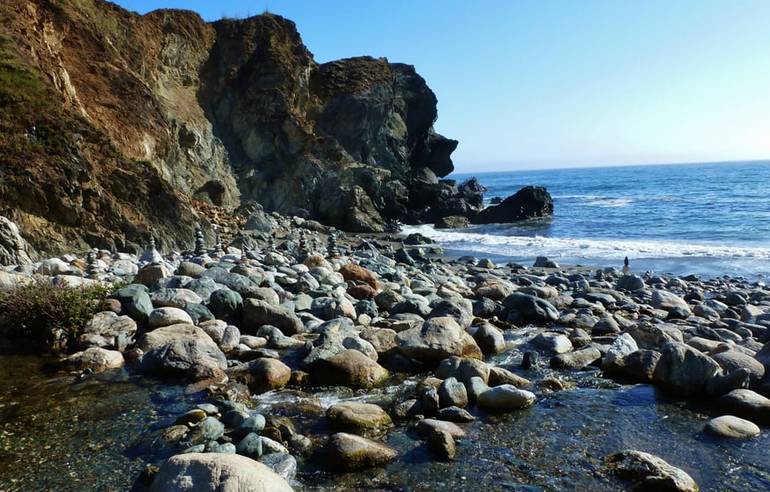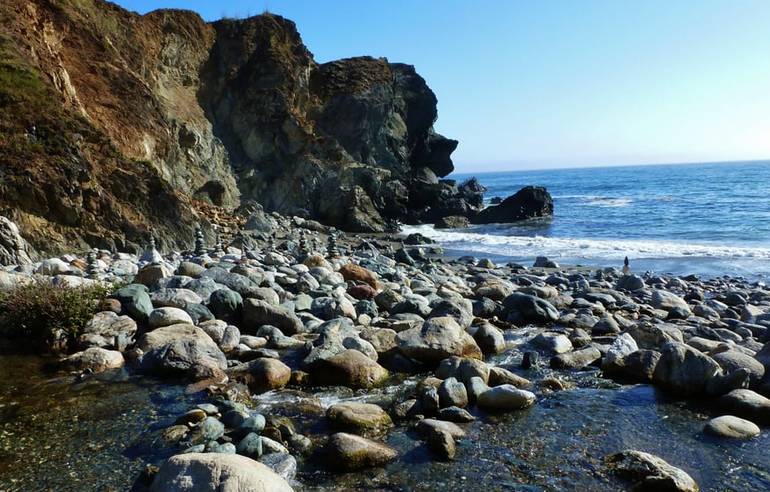 11. Limekiln State Park
Limekiln State Park is located in the heart of Big Sur and features Redwood trees and miles of rocky Big Sur coast. The most prominent features at the park are Limekiln Creek's 100-foot waterfall and ruins of stone furnaces that were used to produce lime in the late 1890s.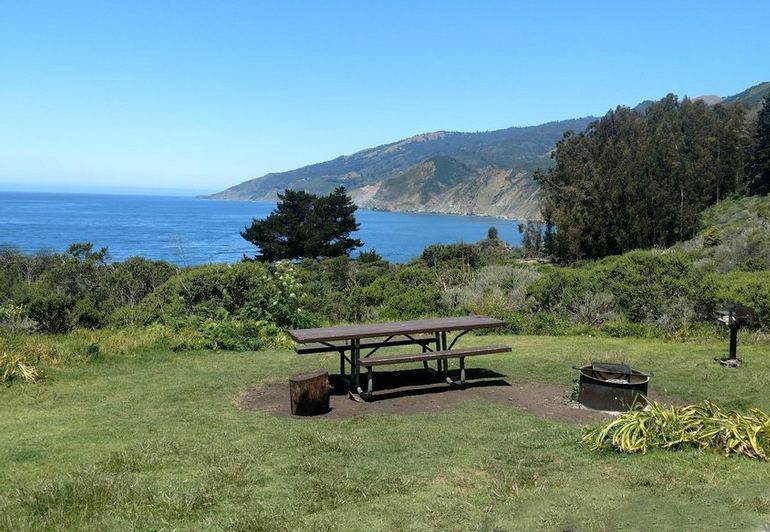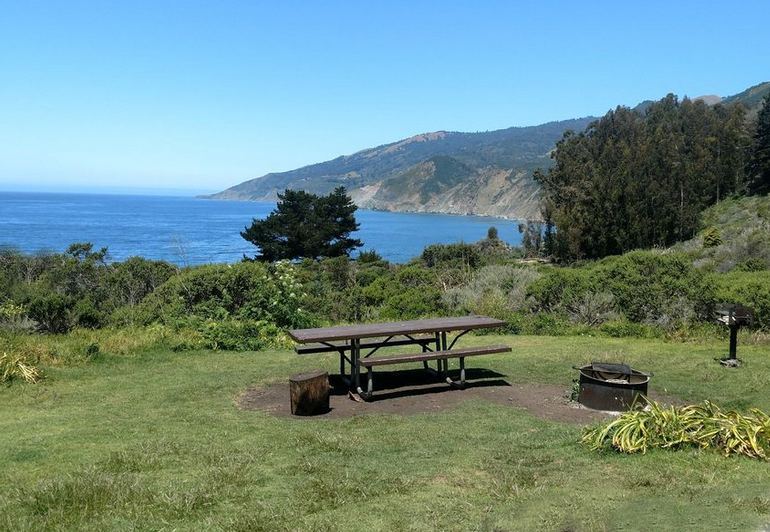 12. Kirk Creek Campground
Kirk Creek Campground is a popular spot to stay along the Big Sur Coast. There is not a bad site at the campground, but the best views are the closest to the water. There is poison oak everywhere, including on the trail to the beach, so watch where you step. Nearby Limekiln State Park is within walking distance. Website.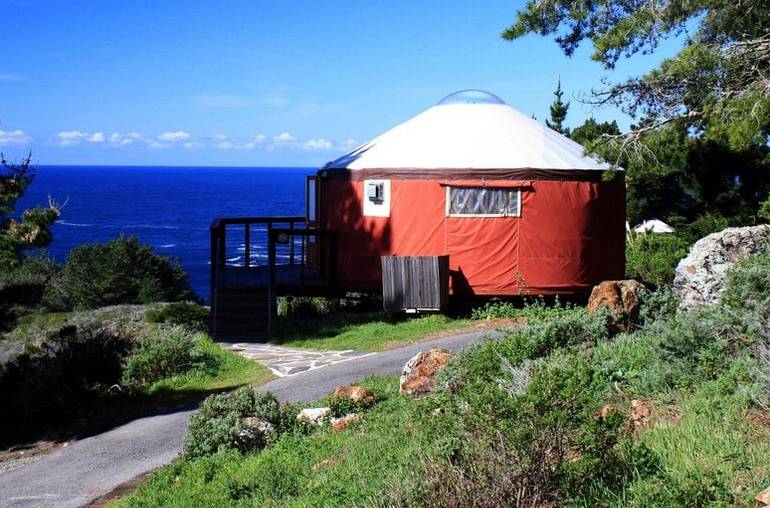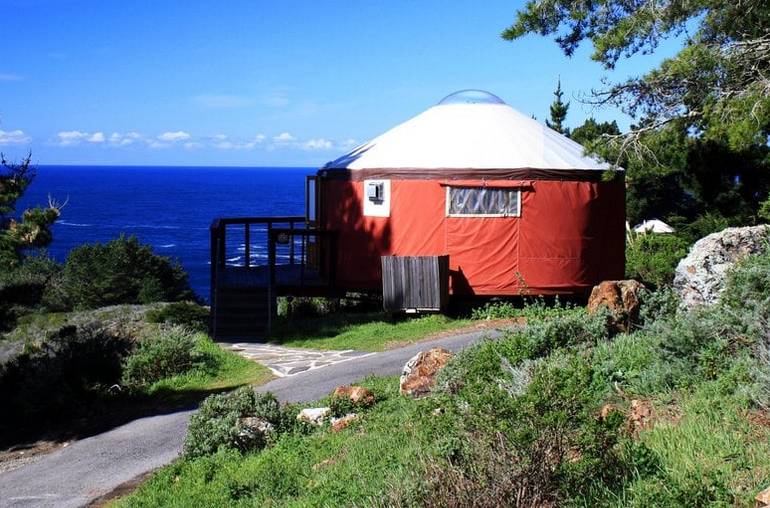 13. Treebones Resort
At Treebones Resort, guests can unwind by the private pool or relax in a hot tub. The oceanview Wild Coast restaurant on-site boasts fresh organic greens harvested from the resort's garden and the only Sushi Bar in Big Sur.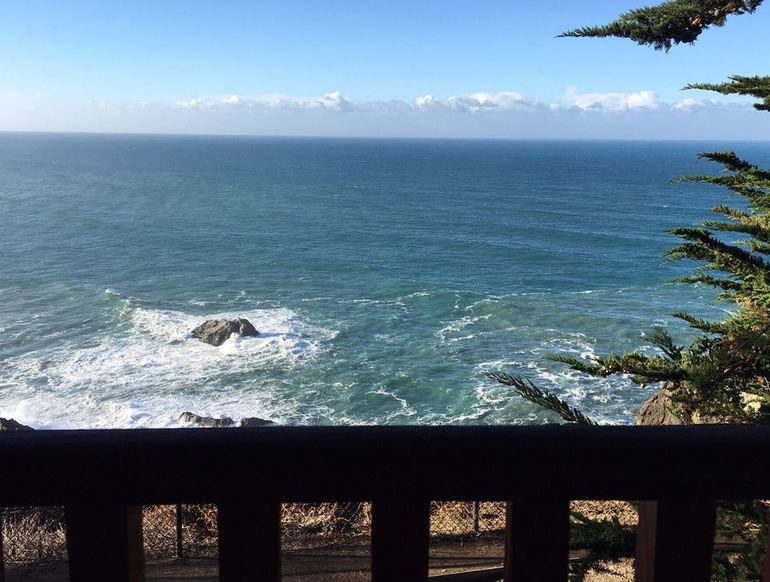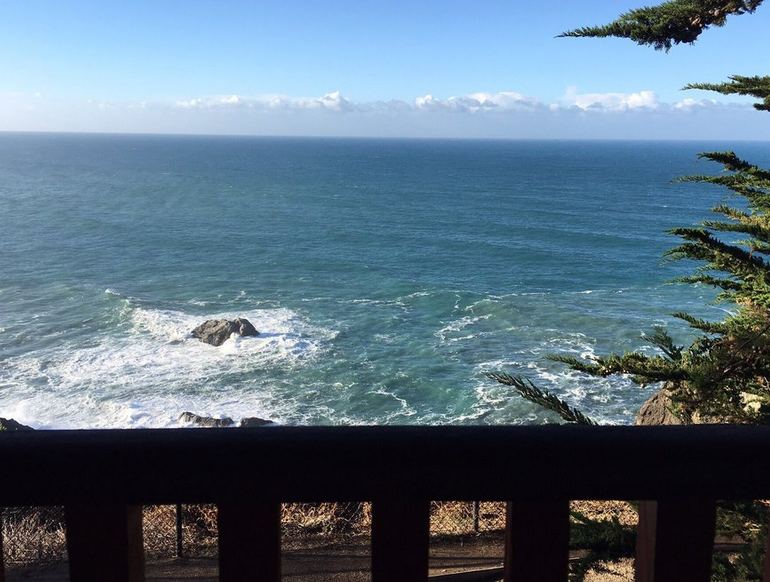 14. Ragged Point
Ragged Point Inn is the unofficial start of the Big Sur Coast if you are traveling from San Luis Obispo County. Staying here is a good option if your trip to Big Sur includes a visit to Hearst Castle. Many rooms have unobstructed views of the Big Sur Coast. There is also a full-service restaurant on site. A rugged trail from the inn leads down to a rocky beach. Website.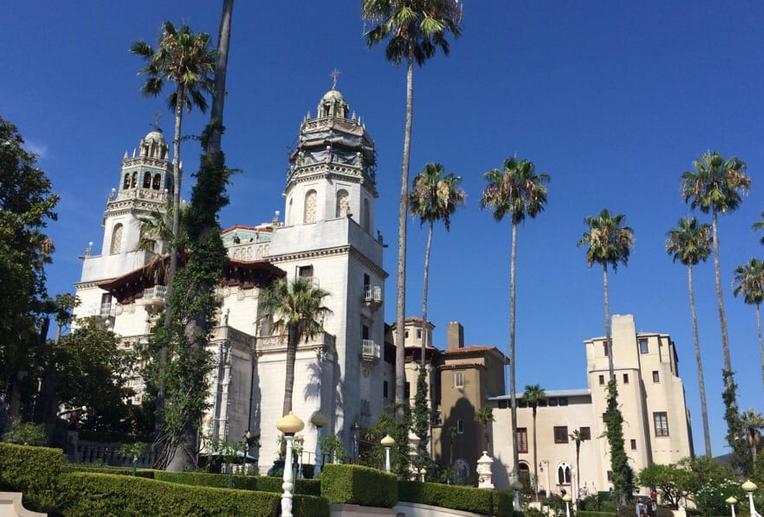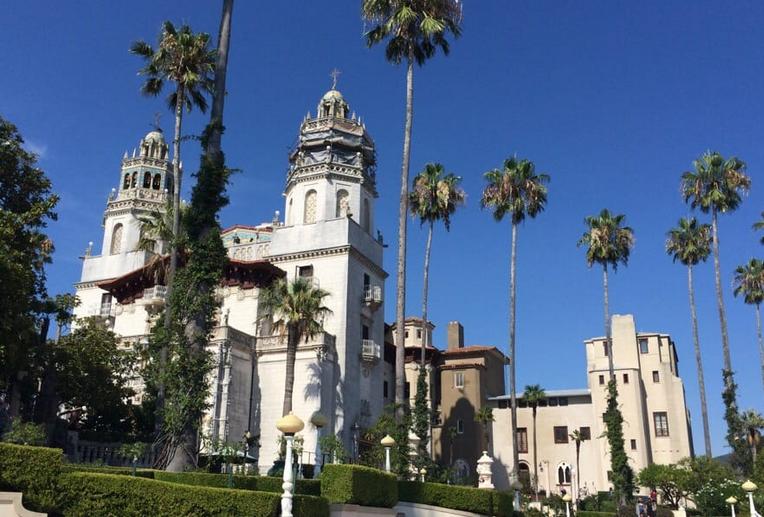 15. Hearst Castle
Hearst Castle is a must-do while visiting this area of California. This colossal estate is about five miles inland and sits atop a hill overlooking the Pacific Ocean. Hearst Castle is surrounded by a 40,000-acre ranch, which is still owned by the Hearst family. There are several guided tours to choose from. Reservations are not usually required.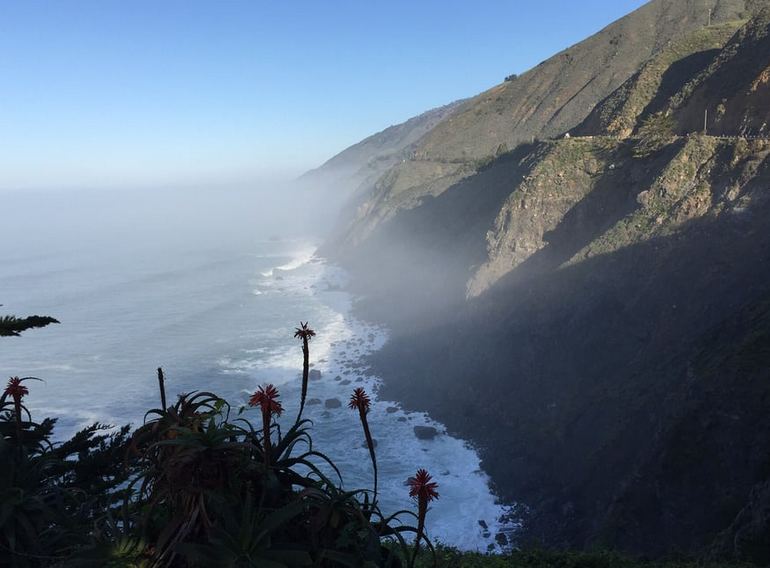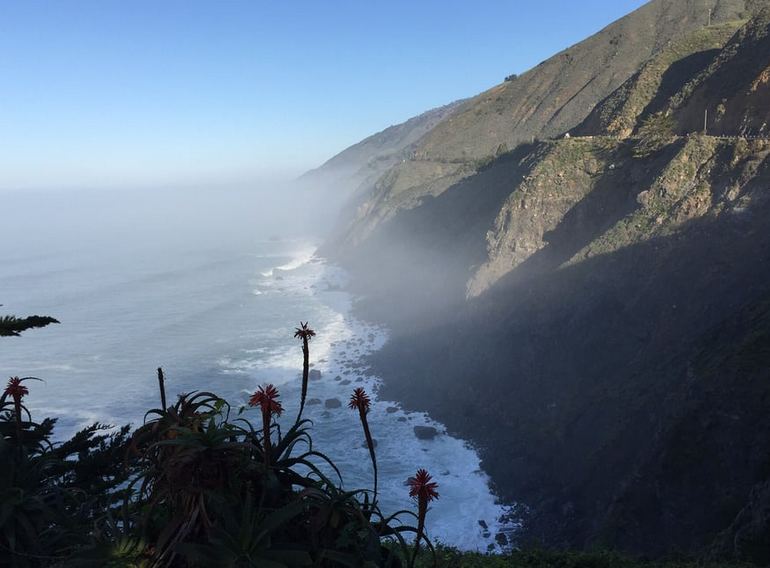 This drive along Pacific Coast Highway is one of the most scenic in the world. Traffic can be heavy during the summer. If you get caught behind a tour bus, pull over and enjoy the view. It's always a good idea to check road conditions before heading out on a trip along the Cabrillo Highway through Big Sur. http://thebigsurblog.com/