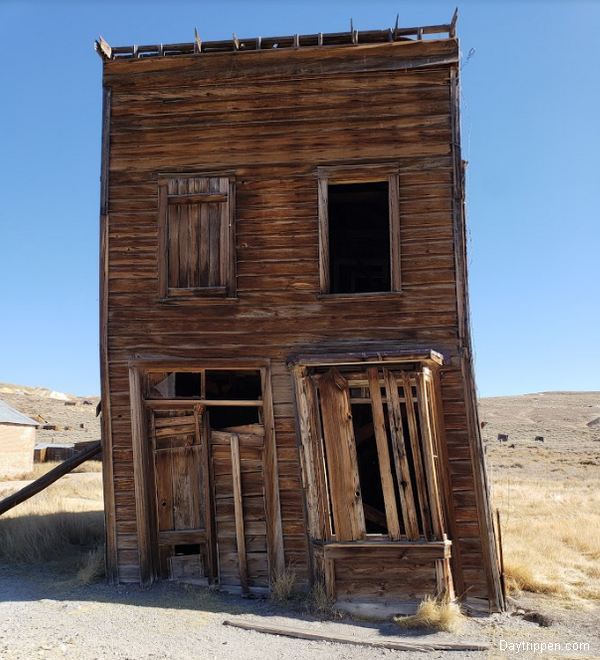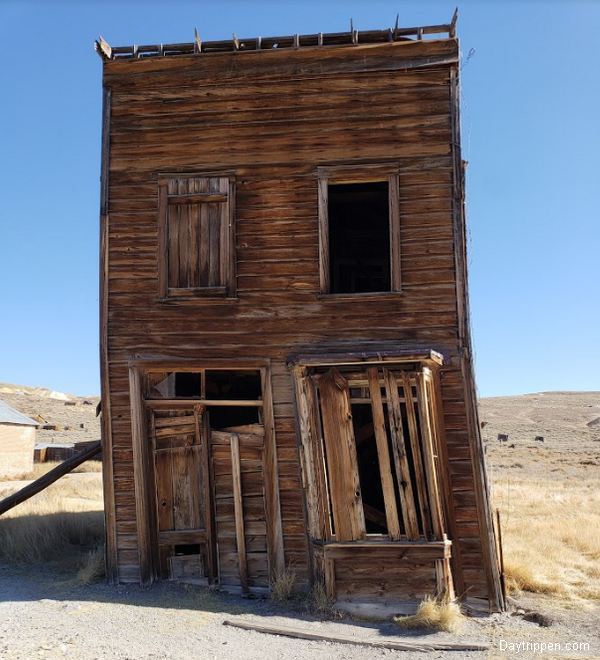 With around 100 remaining buildings in  Bodie Ghost Town, you will have plenty of exploring to keep you busy for hours. Be sure to bring water and food as there are no services in town.
As a bustling gold mining center, Bodie had the amenities of larger towns, including two banks, four volunteer fire companies, a brass band, a railroad, miners' and mechanics' unions, several daily newspapers, and a jail.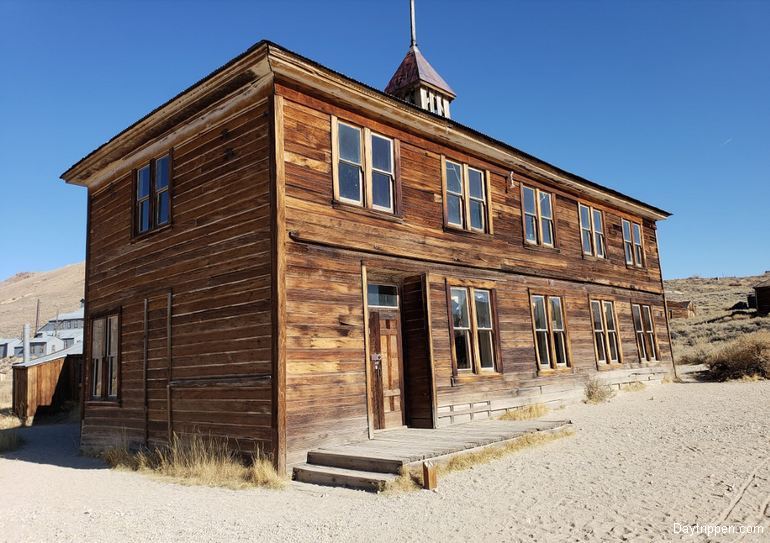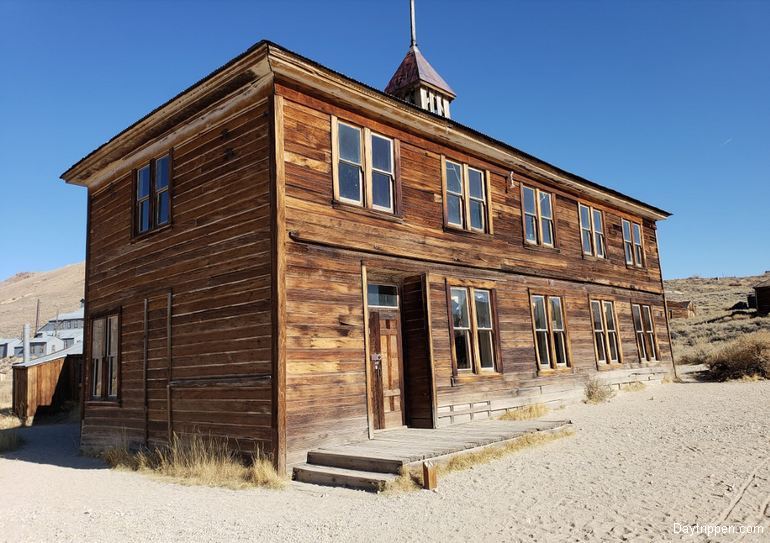 At its peak, 65 saloons lined Main Street, which was a mile long. Murders, shootouts, barroom brawls, and stagecoach holdups were regular occurrences.
The first signs of decline appeared in 1880 and became apparent towards the end of the year. Good mining booms in Butte, Montana; Tombstone, Arizona; and Utah lured men away from Bodie.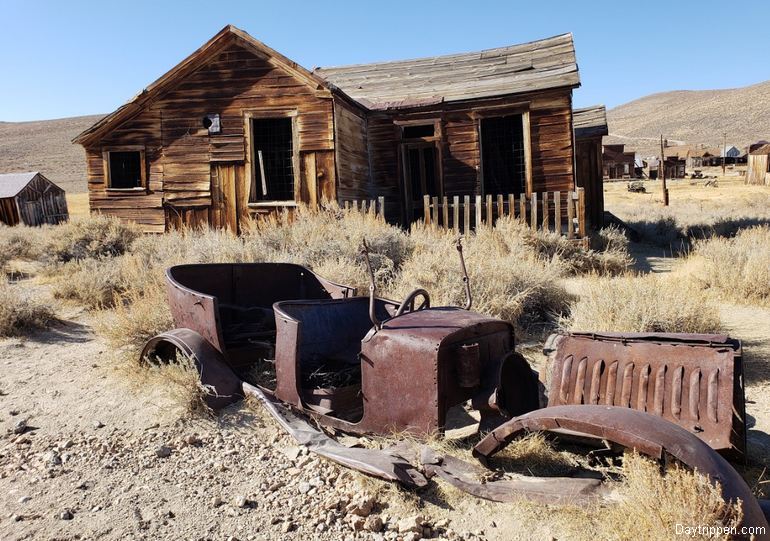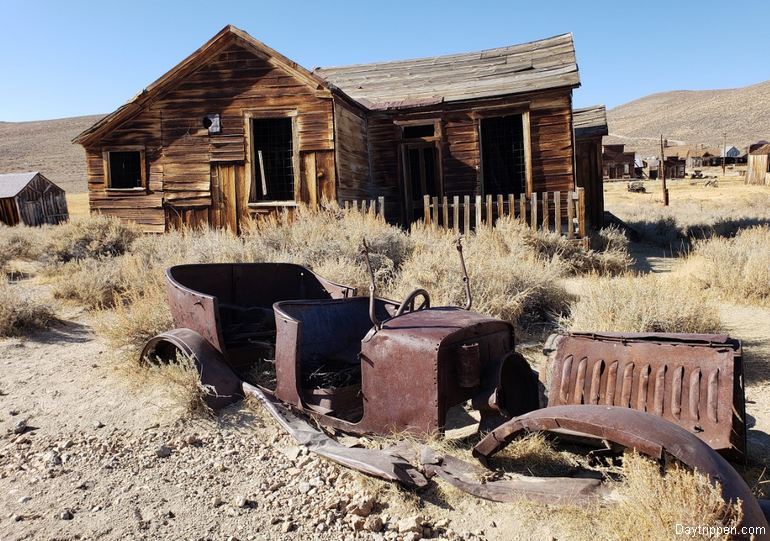 The get-rich-quick, single miners who originally came to the town in the 1870s moved on to these other booms, which eventually turned Bodie into a family-oriented community. Despite the population decline, the mines were flourishing, and in 1881 Bodie's ore production was at a high of $3.1 million.
In 1881, a narrow-gauge railroad was built called the Bodie Railway & Lumber Company, bringing lumber, cordwood, and timbers to the mining district from Mono Mills south of Mono Lake.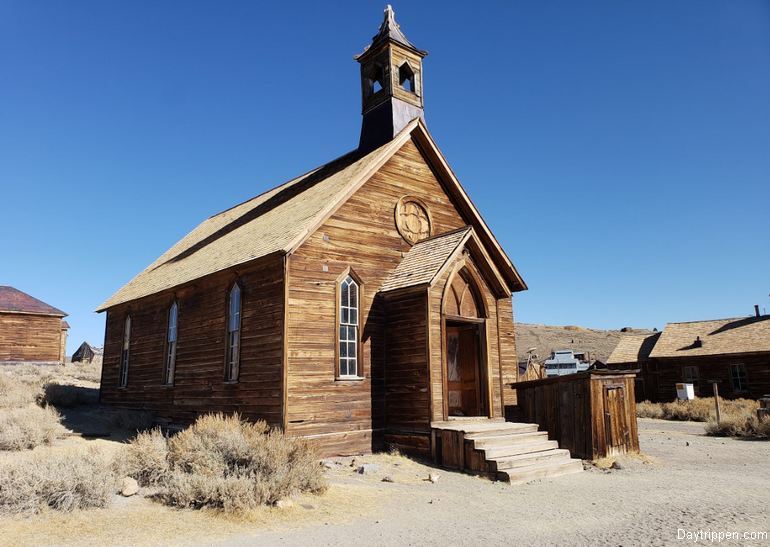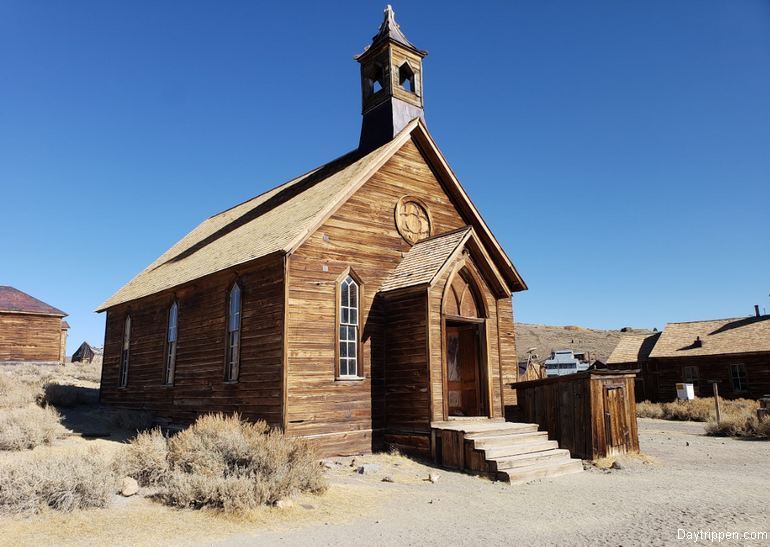 The Decline of Bodie
The first signs of an official decline occurred in 1912 with printing the last Bodie newspaper, The Bodie Miner.
In a 1913 book titled California tourist guide and handbook: an accurate description of routes of travel and points of interest in California, the authors, Wells and Aubrey Drury described Bodie Ghost Town as a "mining town, which is the center of a large mineral region" and provided reference to two hotels and a railroad operating there.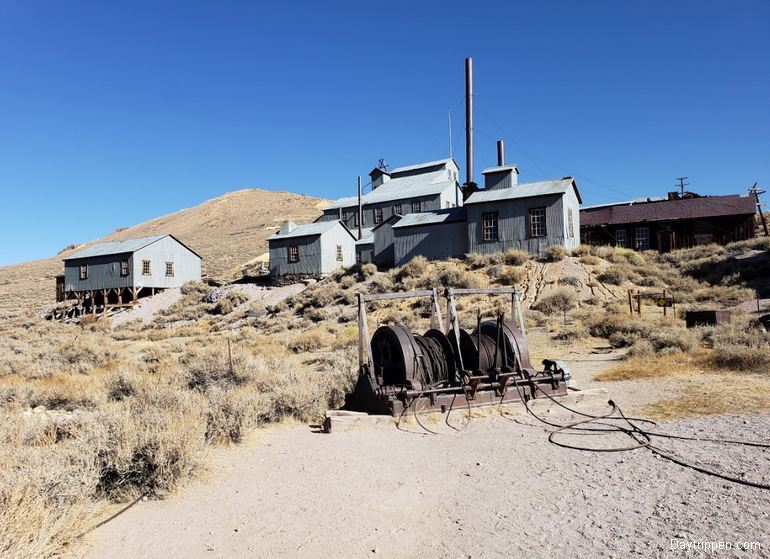 In 1913, the Standard Consolidated Mine closed. Mining profits in 1914 were at a low of $6,821. James S. Cain was buying up everything from the town lots to the mining claims and reopened the Standard mill to former employees, which resulted in an over $100,000 profit in 1915.
However, this financial growth was not in time to stop the town's decline. In 1917, the Bodie Railway was abandoned, and its iron tracks were scrapped. The last mine closed in 1942 due to War Production Board order L-208, shutting down all nonessential gold mines. Mining never resumed.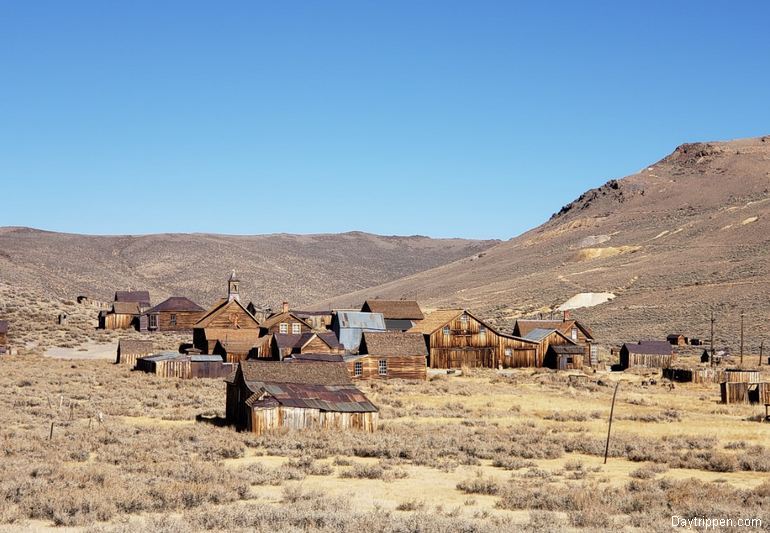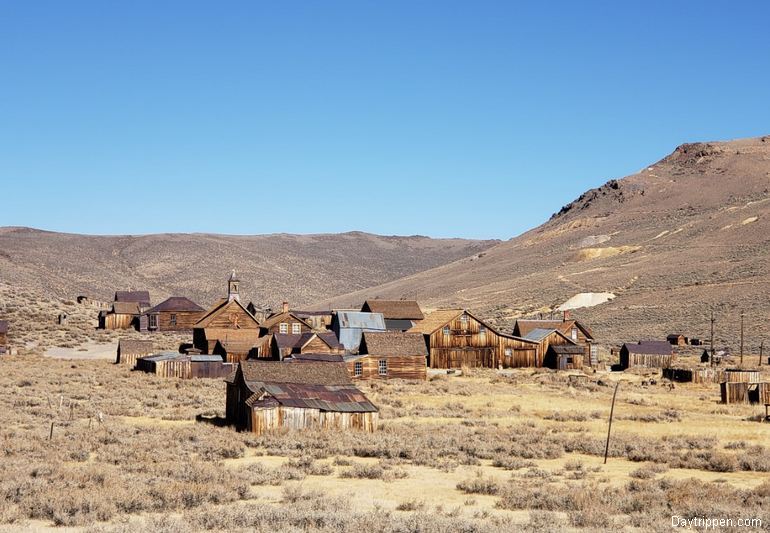 Bodie Becomes a Ghost Town
By 1920, Bodie's population was recorded by the US Federal Census for 120 people. Despite the decline, Bodie had permanent residents through most of the 20th century, even after a fire ravaged much of the downtown business district in 1932.
A post office operated at Bodie from 1877 until it closed in 1942. A few years after that, the town was deserted. The only visitors were relic hunters looking for pieces of the old west to plunder.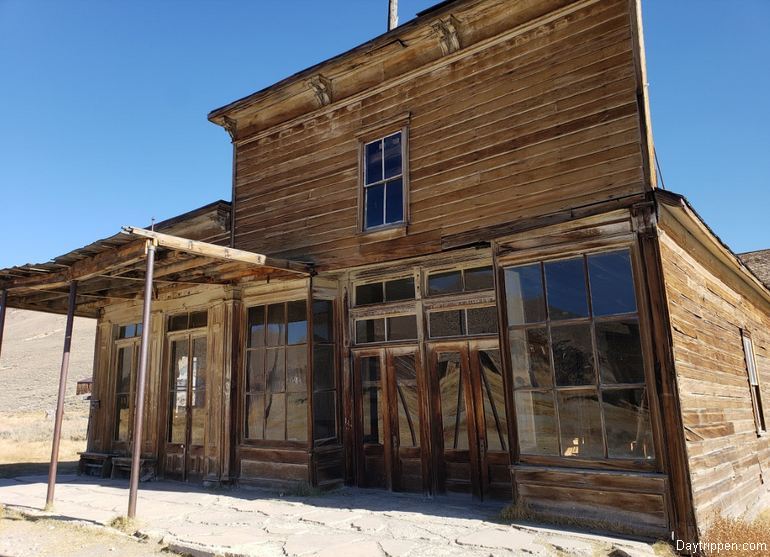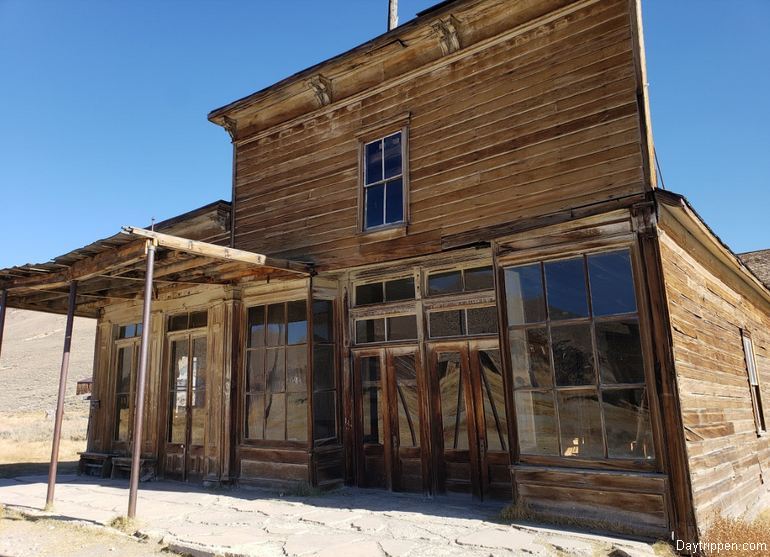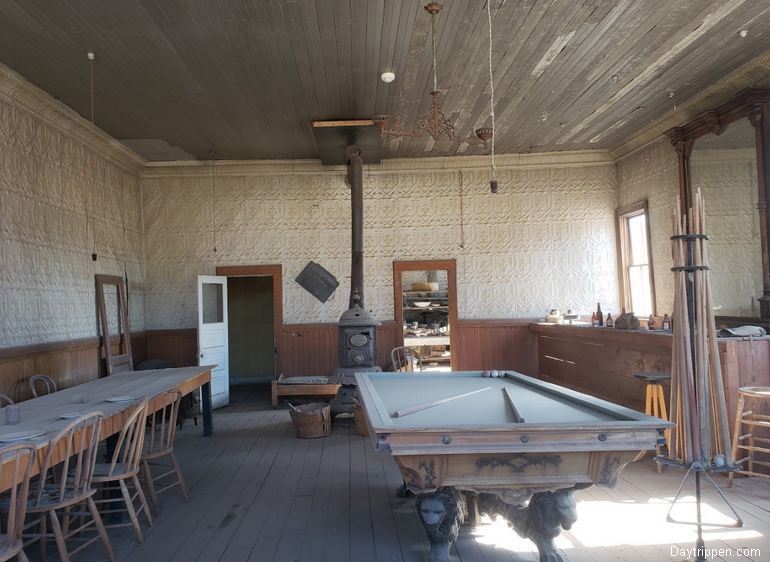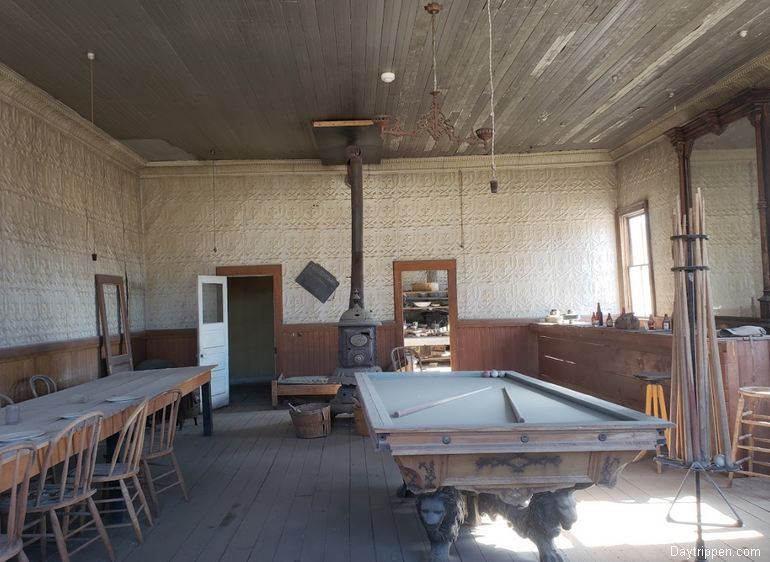 In the 1940s, the threat of vandalism faced Bodie Ghost Town. The Cain family, who owned much of the land the town is situated upon, hired caretakers to protect and to maintain the remaining town's structures. Martin Gianettoni, one of the last three people in Bodie in 1943, was also a caretaker. Bodie is California's authentic Wild West ghost town and a must-see for anyone visiting California's Eastern High Sierra.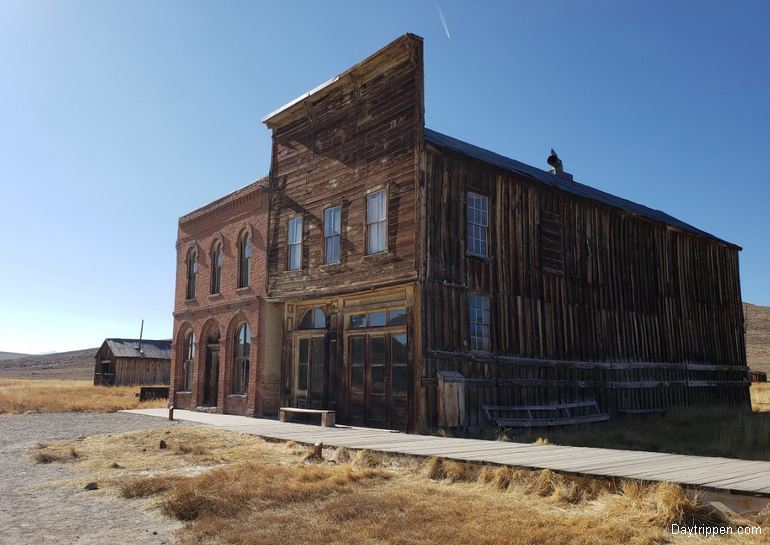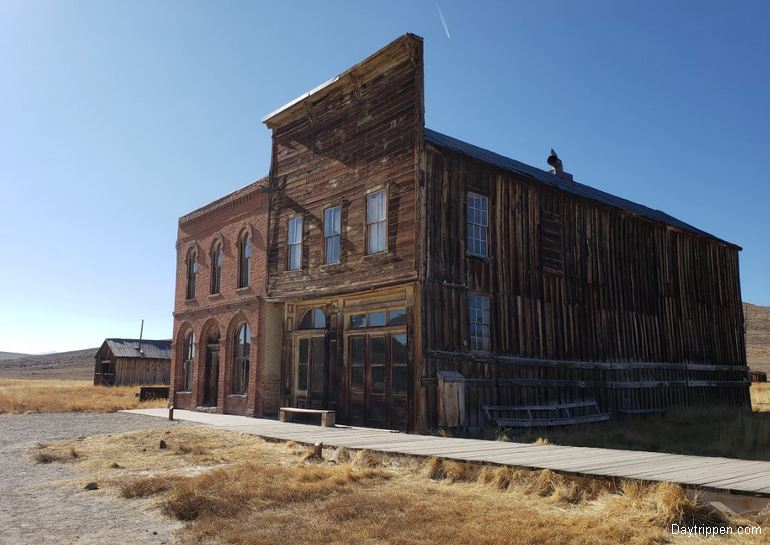 Bodie Ghost Town was designated a National Historic Landmark in 1961, and in 1962 it became Bodie State, Historic Park. Bodie has been named California's official state gold rush ghost town.
Where is Bodie Ghost town
Bodie is open all year, however, winter weather is often unpredictable. Directions: From U.S. 395 seven miles south of Bridgeport, take State Route 270. Go east 10 miles to the end of the pavement and continue 3 miles on a dirt road to Bodie.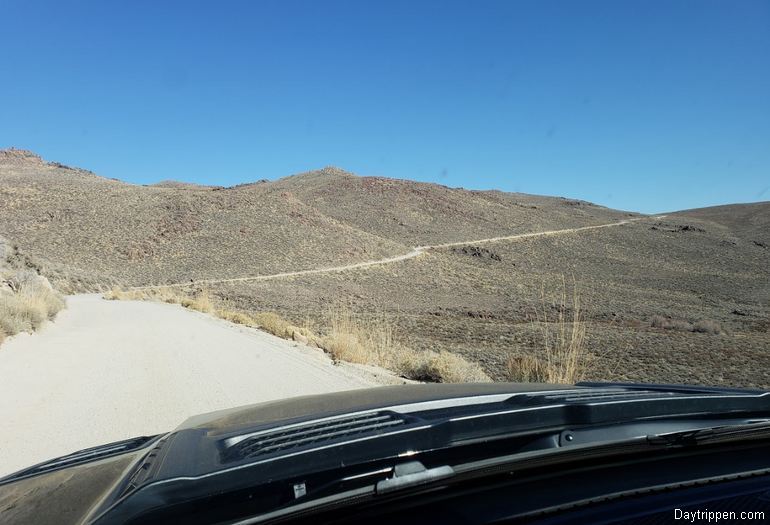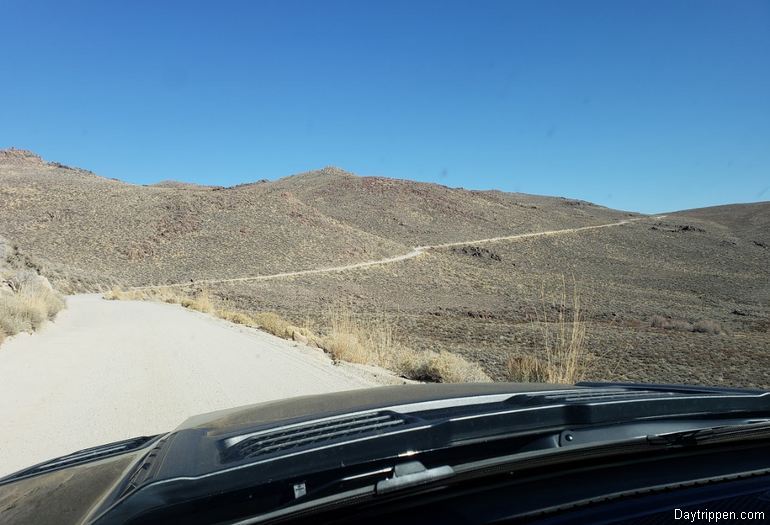 You can make the trip to Bodie Ghost Town in just about any type of car during the summer months. The last section of the road is not paved, but if you slow down and take it easy, you should have no problem.
Bodie Ghost Town is located in the high desert at elevations of 8375 feet. Make sure your vehicle is in good working order before attempting this trip. During the winter, the road to Bodie may not be passable even with four-wheel drive vehicles. Check ahead for road conditions after snowstorms.
Bodie Ghost Town Video