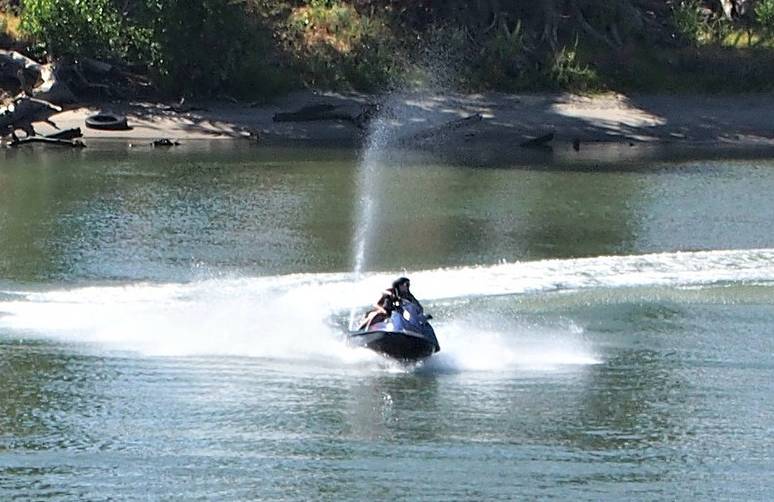 Brannan Island State Recreation Area is halfway between San Francisco and Sacramento along the east bank of the Sacramento River. Brannan is not entirely an island, but it is surrounded on three sides by water.
For day use the park has a huge six-lane boat launch and a swimming are on Seven Mile Slough which is closed off to the boats. During the summer months, the swimming beach has a lifeguard on duty.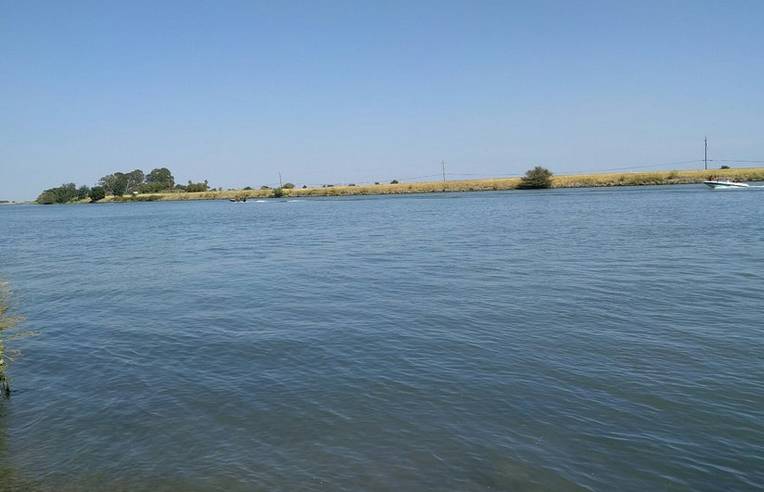 Brannan Island visitor center offers displays and publications on the Delta's wildlife and history. There is a large group picnic area that can hold up to 200 people. Two of the most popular activities at Brannan Island are fishing and boating.
Fishing Brannan Island
Anglers catch striped bass, sturgeon, catfish, black bass, bluegill, crappie, perch, bullhead and an occasional salmon or steelhead in the river and sloughs around the park. If you bring a boat you have access to hundreds of miles of rivers, sloughs, levees, old river channels, and marshes.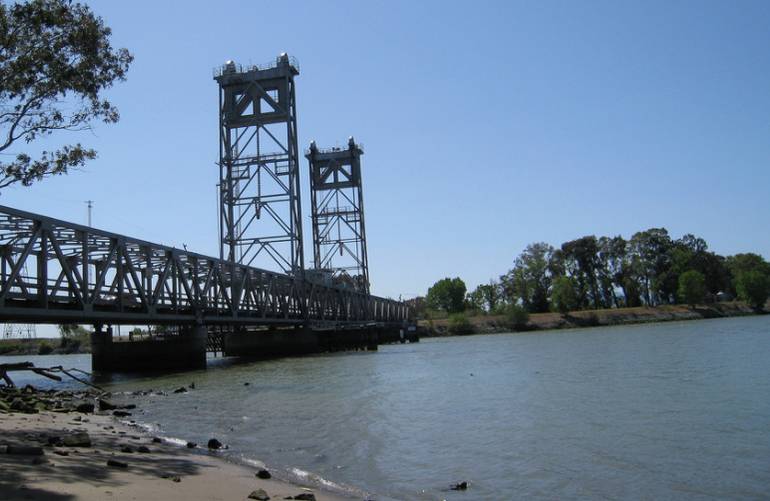 Five miles southeast of Brannan Island, Franks Tract State Recreation Area, with most of its acreage underwater, is accessible only by boat. Boating and water skiing are popular here, and the flooded island provides excellent fishing.
Camping Brannan Island
Camping is very popular on Brennan Island and is a very affordable weekend or vacation destination. There are 102 developed sites, including five accessible sites, with tables and stoves.
Campsites can accommodate tents, trailers, and RVs up to 36 feet, but there are only water hookups. During the summer, weekends are usually booked up but you can still get a reservation during the week without too much trouble.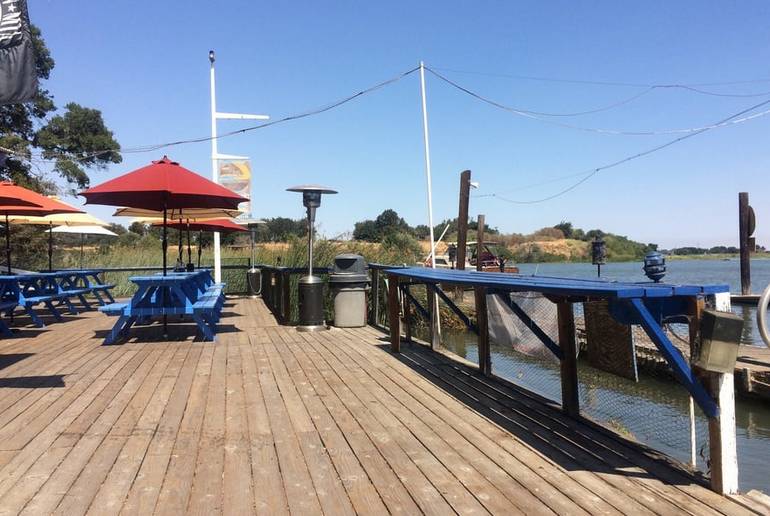 Heidi's Outrigger Marina and Saloon are on the other side of the slough from the campground and the nearest place for dining.
Brannan Island has 32 boat-in camping slips in the Delta Vista Boat Campsite where you can berth your boat overnight. Berths accommodate boats up to 35 feet long and 10 feet wide. For groups, there are six areas that will accommodate up to 30 people and ten vehicles.
You may reserve more than one site for larger groups. The sites offer tables, stoves, showers, toilets and drinking water, and can accommodate RVs up to 36 feet in length.
Campground Reservations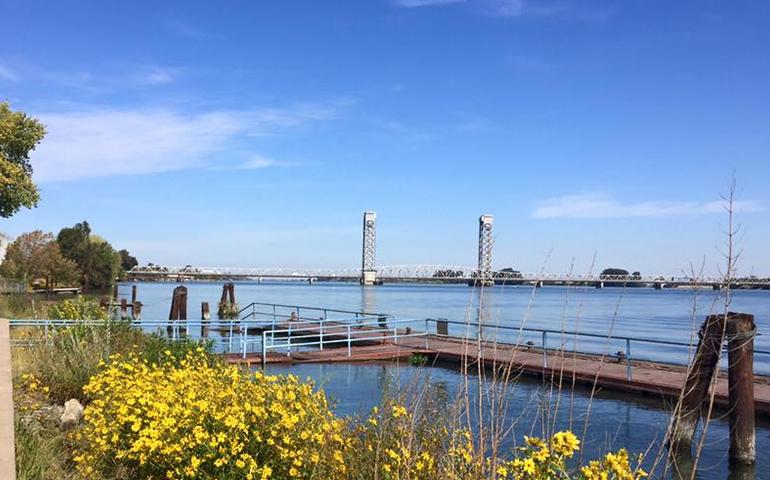 Getting To Brannan Island
The surrounding area is mostly farmland with the nearest town being Rio Vista.
Getting There: Brannan Island SRA 17645 State Hwy. 160 Rio Vista CA 94571 The park is on Highway 160, three miles south of Rio Vista. Brannan Island SRA is open 7 days a week for camping and day use.