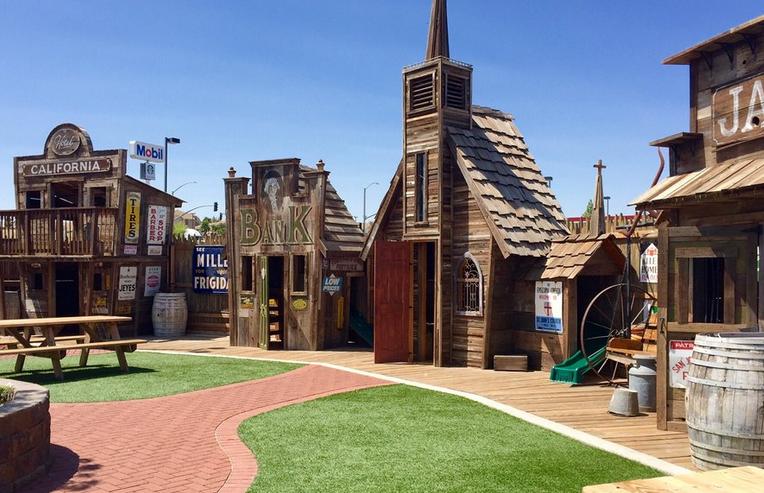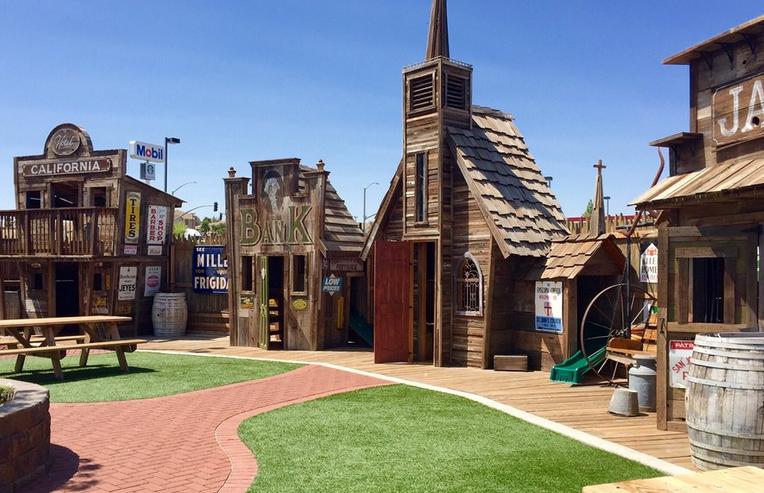 Bravo Farms is a roadside attraction on Highway 99 Tulare and Fresno. The Kettleman City location is the largest of the four Bravo Farms stores. The theme here is the wild west, complete with a ghost town, restaurant, huge farm store; there is even an area for dogs to play.
There is something for everyone at Bravo Farms. From the outside, it looks like a collection of buildings. Once you get inside, you will see they are all connected into one large 32,000 square foot building.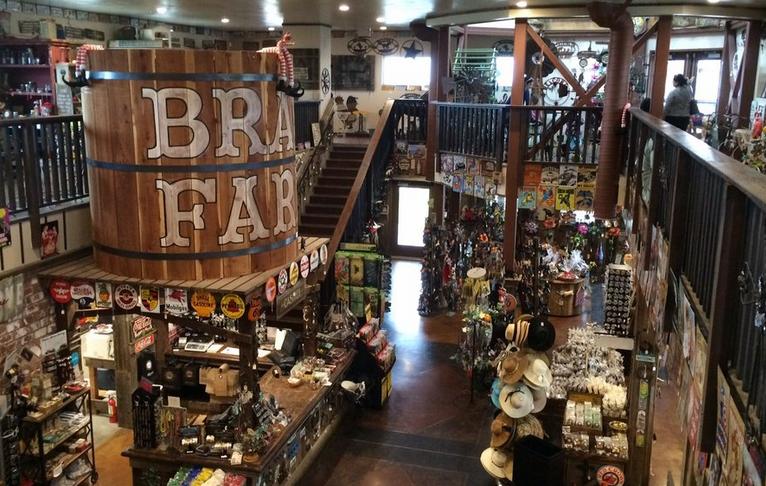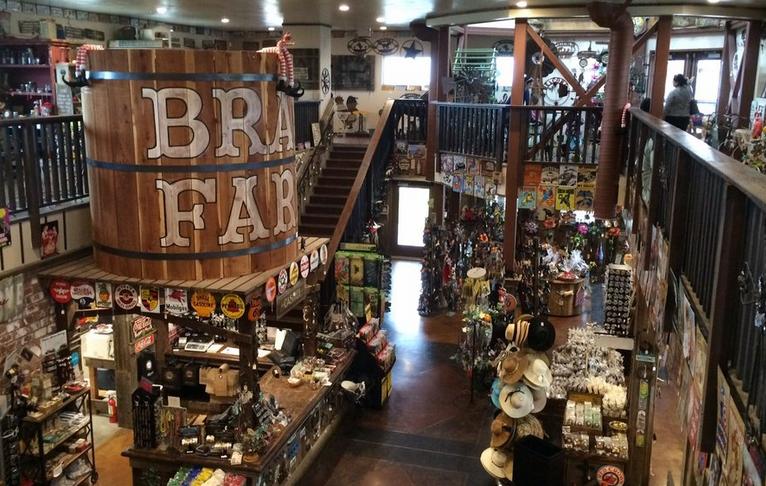 Bravoland is much more than a pit stop. You can spend several hours here, especially if you have kids along on your road trip.
Doc Bernstein's Ice Cream Shop where you can choose from root beer floats, date shakes, or a scoop of homemade ice cream.
Antique Shop  Bravo Farms is decorated with amazing antiques, some just for display, but many can be purchased in the Antique section.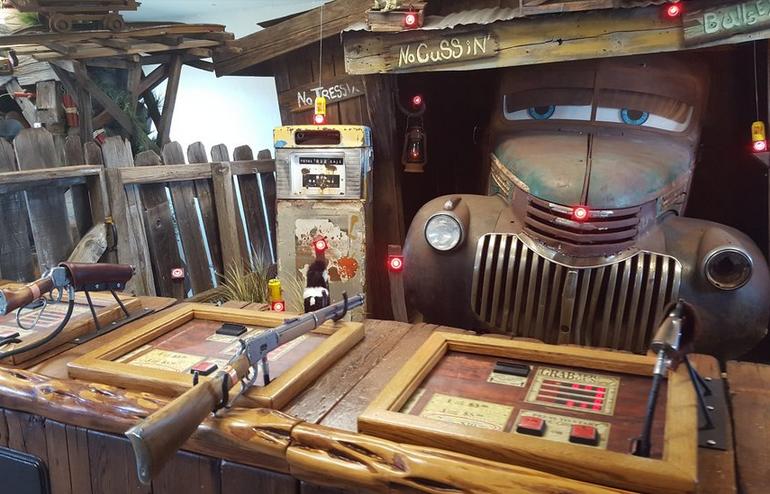 Outdoor Playground  Set up like a Ghost Town. A fun place for kids to run around, explore and burn off some energy. There is a slide, a sandbox area with toy tractors, little buildings to explore.
Wine and Beer Bar Perhaps, not the best idea if you are on a road trip, but if you keep it to one drink, it's worth checking out.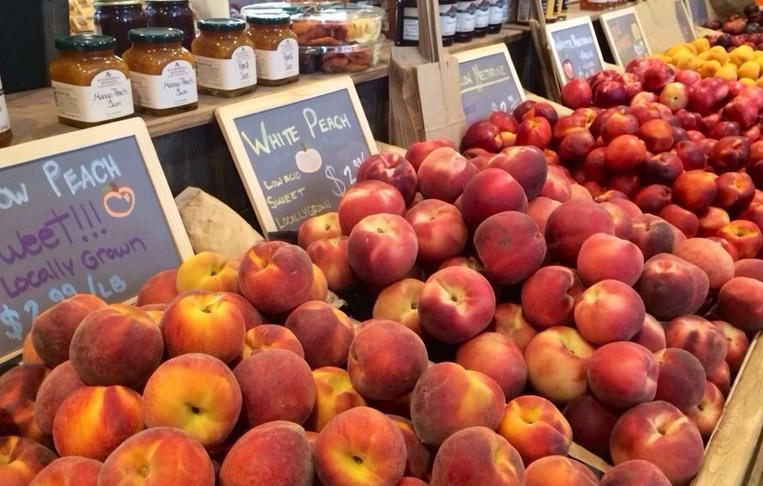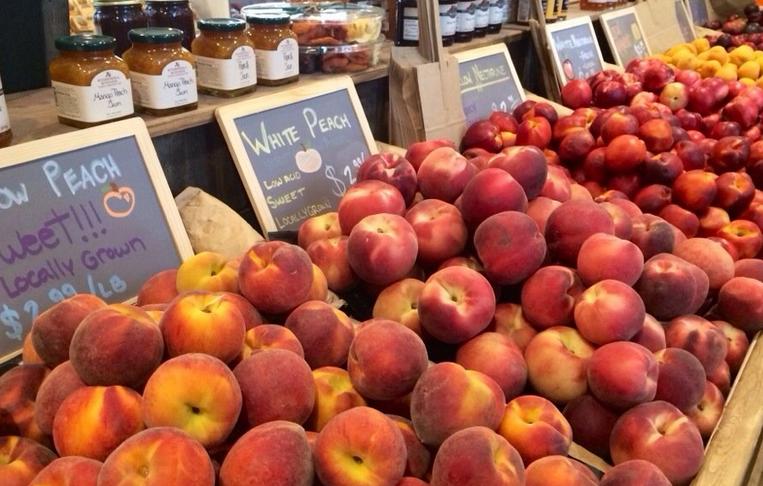 Dog Park is a fenced-off area where you can let Fido run around. Water bowls but not much shade.
Bravo Farms General Store Souvenirs, fresh fruit, snacks, produce, and sodas, and a large selection of toys to keep kids busy on your road trip.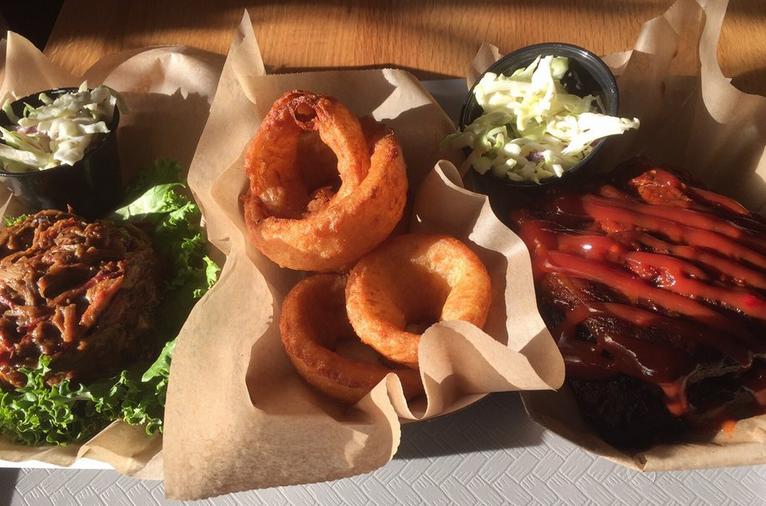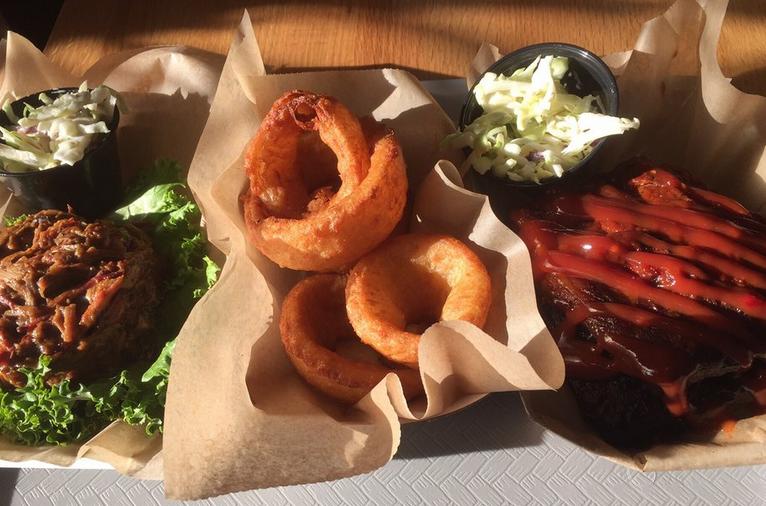 Restaurant Open for breakfast, lunch, and dinner. Choose from a wide selection of food. BBQ, fish, burgers, burritos, salads, Tex-Mex, and more. Better than fast food for the same or less price.
Where is Bravo Farms – Bravoland
Bravo Farms is well worth making a stop.  Stretch your legs, use the restroom, let the kids play, give your dog a break, and fill up on some tasty food.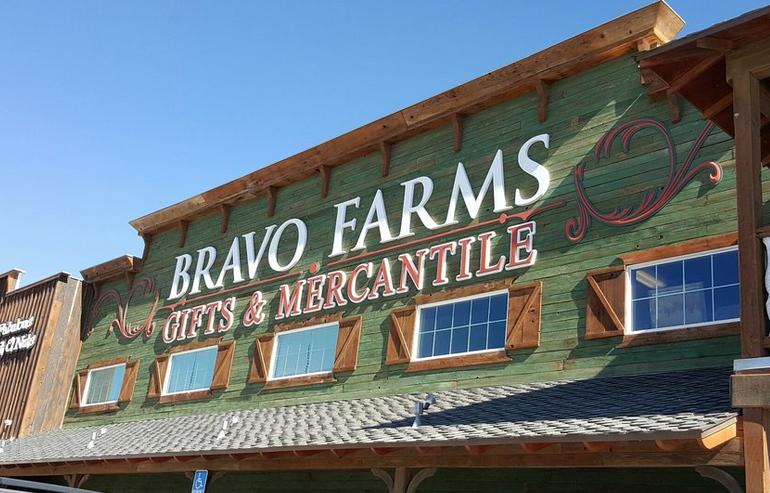 Bravo Farms is a fun stop while on a road trip along the I-5 corridor and is so much more than the usual pit stop. Bravo Farms is open seven days a week. Address: 33341 Bernard Drive Kettleman City, CA 93239. Website. Bravo Farms also has stores in Traver, Tulare, and Visalia.