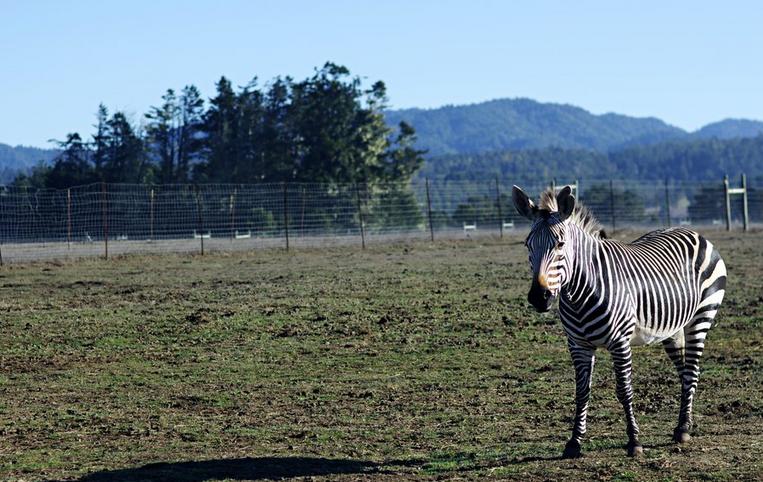 Bryan Preserve Mendocino County
When you think of California's North Coast, what comes to mind? Towering redwood trees? Desolate beaches? Zebras? What, zebras? Yes, that is correct.
The Bryan Preserve, located in Point Arena in Southern Mendocino County, is a wildlife preserve with two kinds of zebra species and several species of antelope.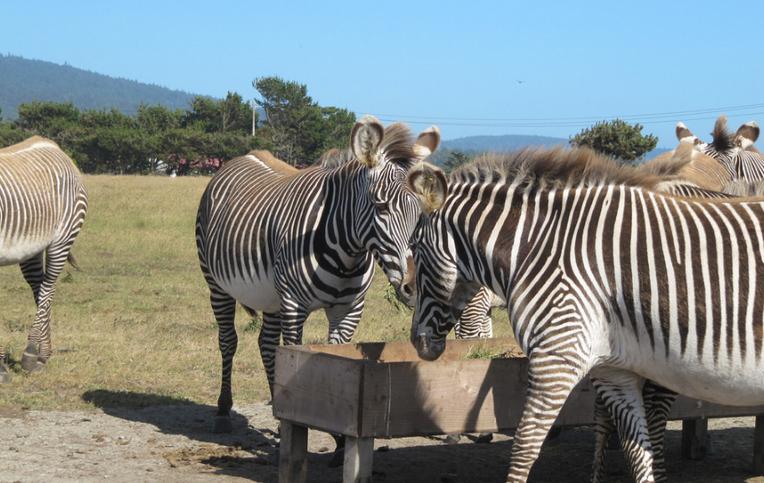 The Preserve is committed to the preservation of African hoof stock animals, with the animals coming from zoos, wild animal parks, and other preserves. The owners, Frank and Judy Mello, collaborate with zoos and preserves to promote genetic diversity among the zebra and antelope species that they have.
This involves careful genetic record-keeping. Some of the animals they have are listed as endangered or critically endangered, so the work that they do to breed these animals is very important for conservation efforts.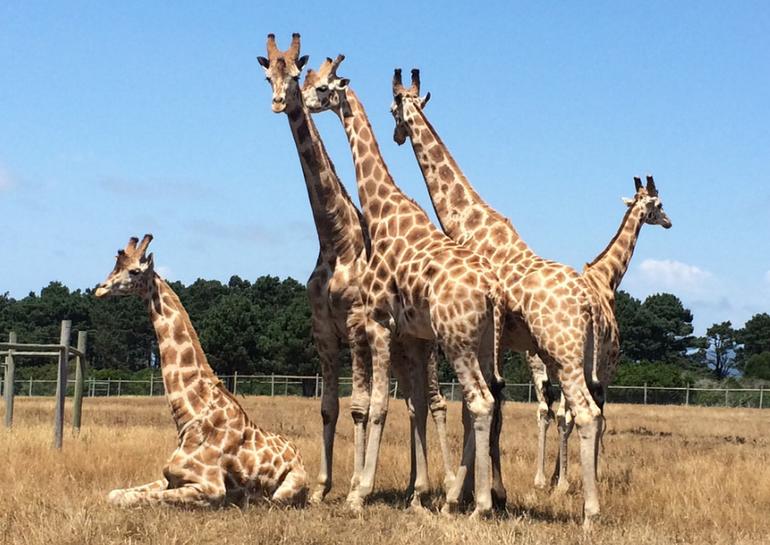 There are over 60 zebras and antelope at the preserve and they are making preparations to bring in giraffe as well. What most people do not know is that the preserve is open to the public for daily tours.
Bryan Preserve Tours
Tours are available by reservation only and take place in the late afternoon to coincide with the animal feeding.
The 1.5-hour tour starts with a quick informational overview in the barn where you will see different types of taxidermy antelope. This gives you a quick appreciation for the diversity of antelope species. Then it is off into the fields to see the feeding. The preserve is over 100 acres in size and is adjacent to the owners' private residence.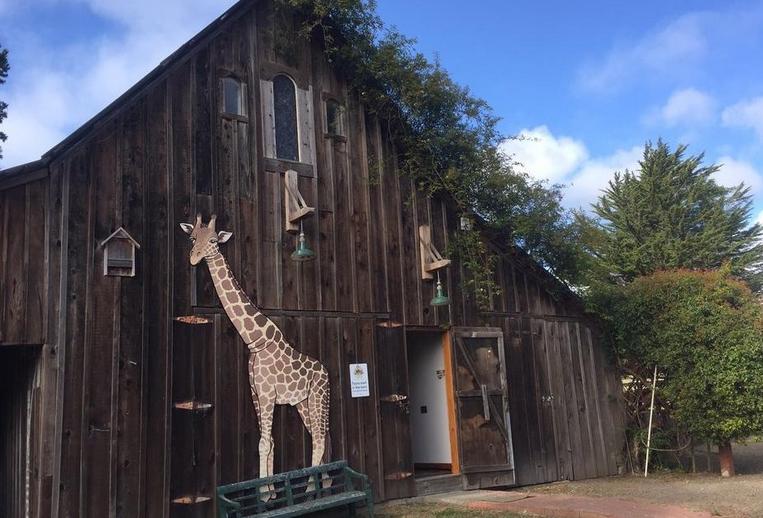 The animals are spread throughout the property in very large fenced enclosures to ensure plenty of rooms and to be reflective of their natural environment. The preserve maintains an old Land Rover that guests climb into to ride to each feeding area. It's a fun, and sometimes bumpy ride.
During the tour will stop at several feeding sites where the owner will give background on the animals while providing them their food. The animals know the drill and many of them come in close to the feeding areas when they see the truck pull up.
Adults and children will be in awe being so close to these endangered animals in an intimate setting.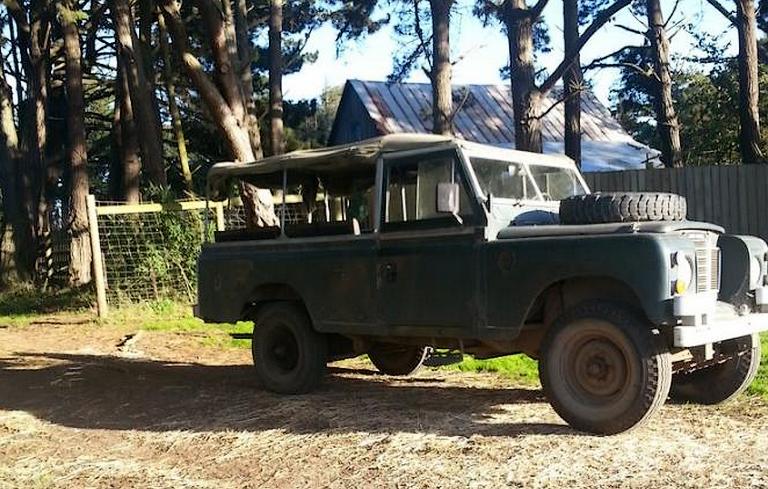 The owners name each animal and will point out the different ones. Perhaps there will be an animal that has the same name as you. Visitors will see groups of Grevy's zebras and Hartmann's mountain zebras.
From a distance, you may think that all zebras look alike, but after looking at a herd for a while, you will notice that each zebra has subtle differences in their markings.
Seeing a bunch of zebras side by side at a feeding trough almost feels like an optical illusion. It is hard to see where one zebra starts and the other one ends. Depending on the time of year, you may also see newborns.
The antelope at the preserve is equally stunning, with their beautiful horns and sleek profile. Though they are shyer than the zebras, the males put on powerful displays of dominance and watching them run is breathtaking.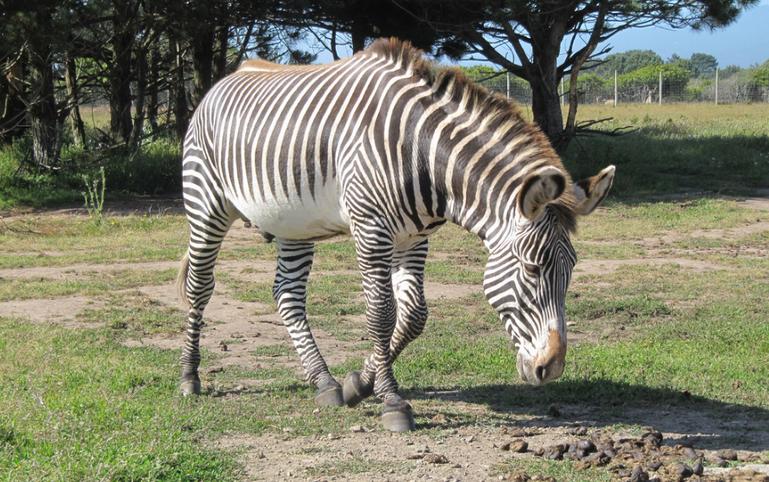 The preserve offers daily late-afternoon feeding tours. Reservations are required and can be made by calling (707) 882-2297. Discounts are available for children 10 and under.
The coastal area can provide for variable weather that can change by the hour. It is best to dress in layers. Wear sturdy shoes suitable for walking on uneven surfaces and for climbing in and out of the Land Rover.
Don't forget to bring along a camera and binoculars to get great views and record your memories.
If you are looking to make a weekend trip out of it, the Preserve has two guest cottages and a fully-furnished carriage house on site. The Chapel Cottage has two bedrooms, a deck, a hot tub, and a den.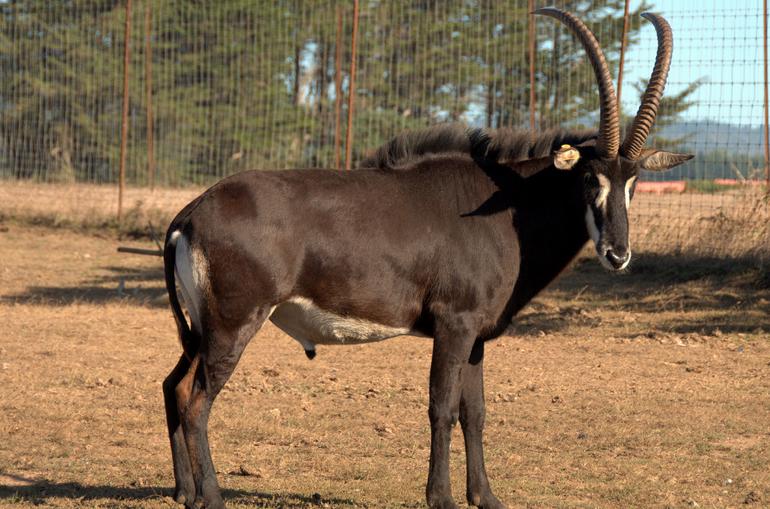 The Bridge Cottage has two bedrooms, a fireplace, and a hot tub. The Carriage House is also a two-bedroom lodging option. All units are pet-friendly though pets are not allowed on the feeding tours.
A stay at the Preserve includes coffee and tea service, and a fully equipped kitchen with all the cooking utensils you would need to make your meals.
There is a small market in Point Arena to pick up provisions, or two larger markets in Gualala, 15 miles to the south. Fresh eggs and vegetables from the garden are offered to the guest, depending on the season.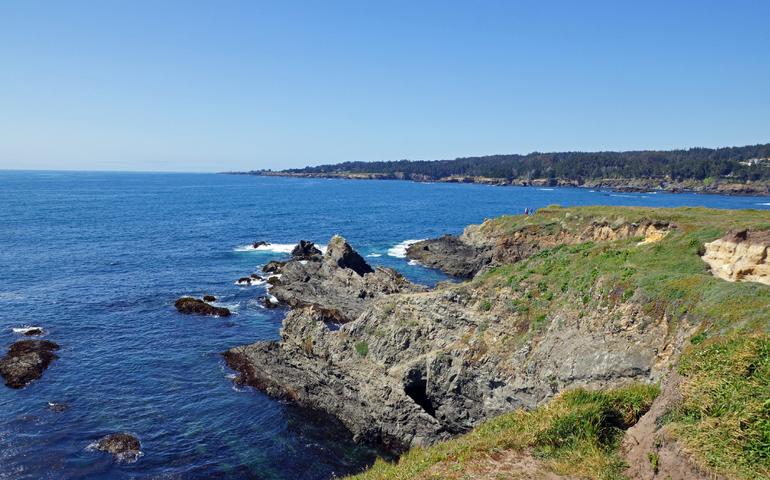 Where is the Bryan Preserve
The Bryan Preserve is located near downtown Point Arena. From Highway 1/Main Street, you will turn east on Riverside Drive. The preserve is located on the left, after Windy Hollow Road.
When you make your reservations, they will give you very clear directions on how to enter the property and where to park.
Other lodging options in the area include motels and camping and are located in Gualala. There is also a KOA campground north of the preserve in Manchester.
Fort Bragg, one of the larger towns in the area, is located 45 miles to the north. Bryan Preserve 130 Riverside Drive Point Arena, California. Website.