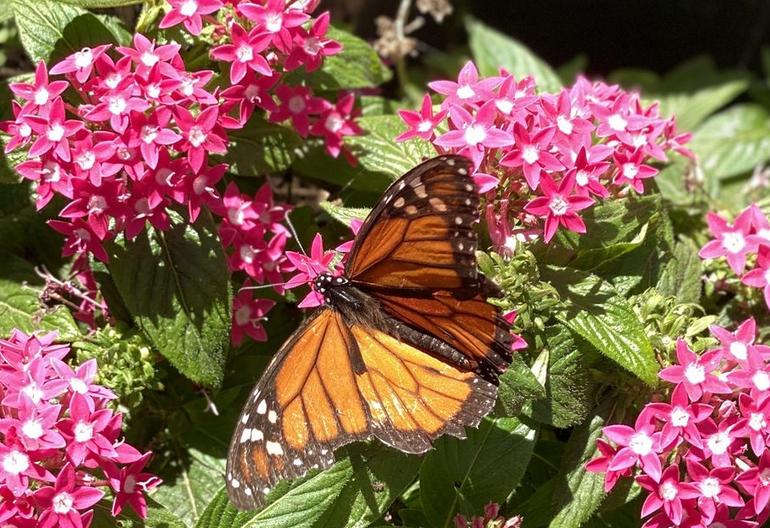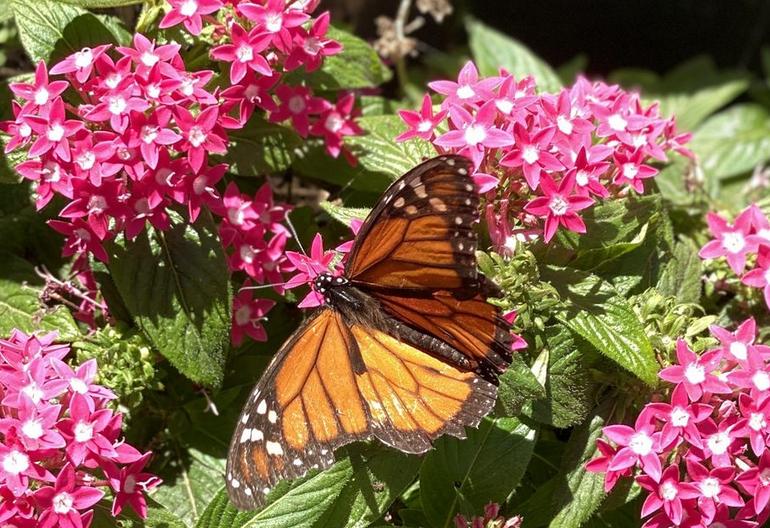 The Butterfly Farm in Encinitas is a fun little place to enjoy getting up close to these colorful insects. The butterflies are housed in an enclosed area with flowers and plants. There are signs inside the butterfly enclosure that describe in detail the lifespan of the Arthropods.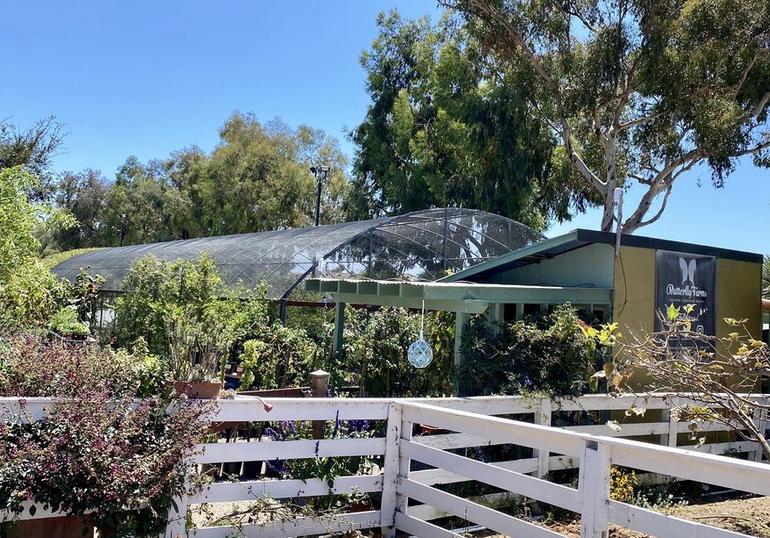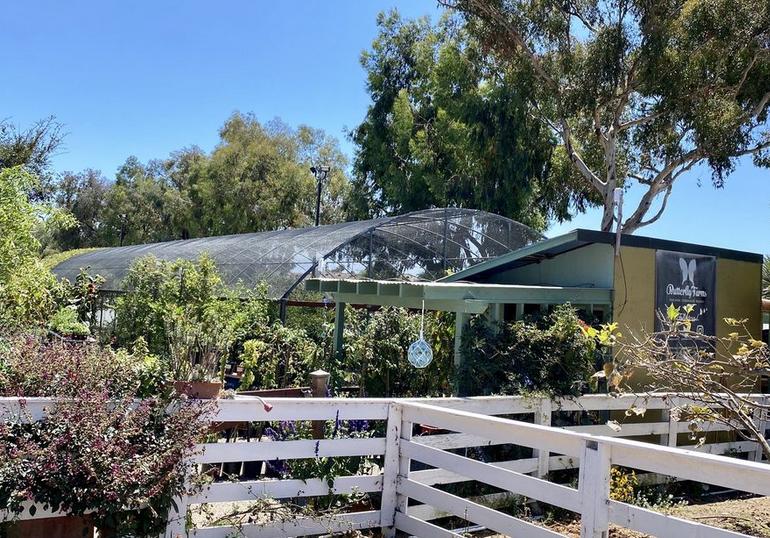 There's also a tiny room where the larvae can be seen in different stages of life. Several native butterflies species can be seen at the farm, depending on the time of the year—Monarchs, Cloudless Sulfurs, Painted Ladies, Anise Swallowtails, and many others.
The Butterfly Garden is an excellent place to take small children because it is not too big. There is a table where they can draw butterflies with crayons, and for a small fee, they can paint rocks. For school groups, field trips are offered, and educational workshops.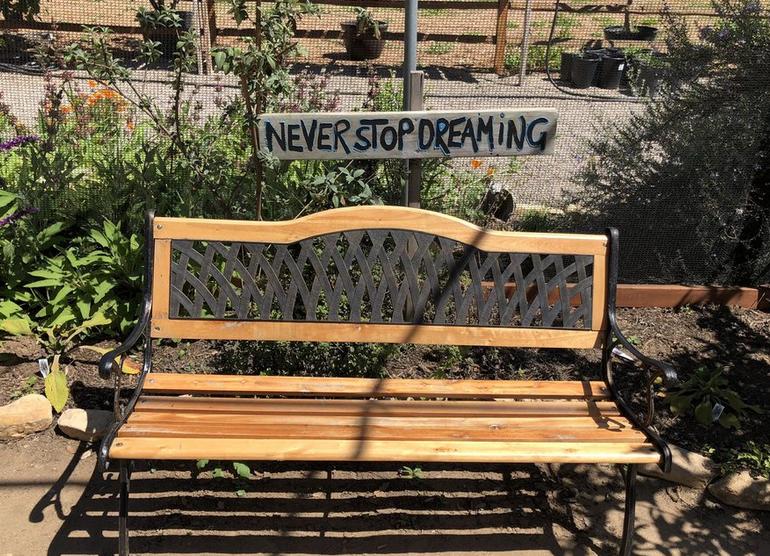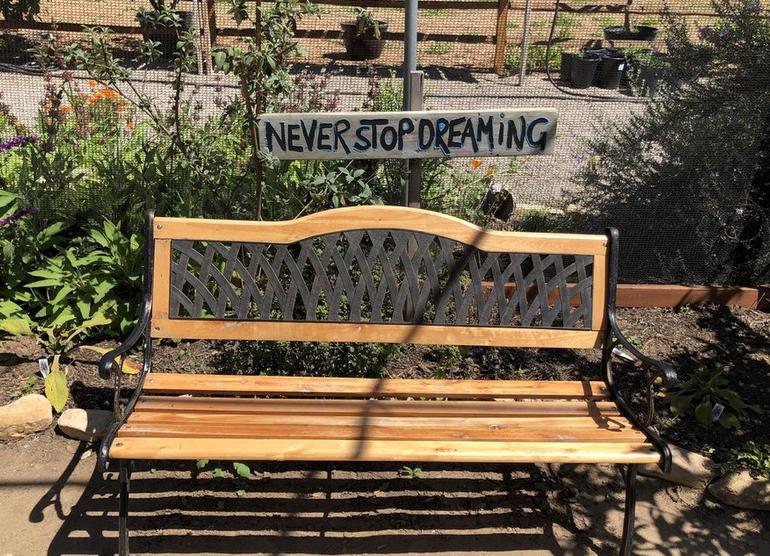 Butterfly Research
Research into the decline of native butterflies is carried out at the farm. A nursery at the farm sells butterfly-attracting plants, including native milkweed that attracts monarchs. Proceeds from the nursery and butterfly help with the farm's ongoing research.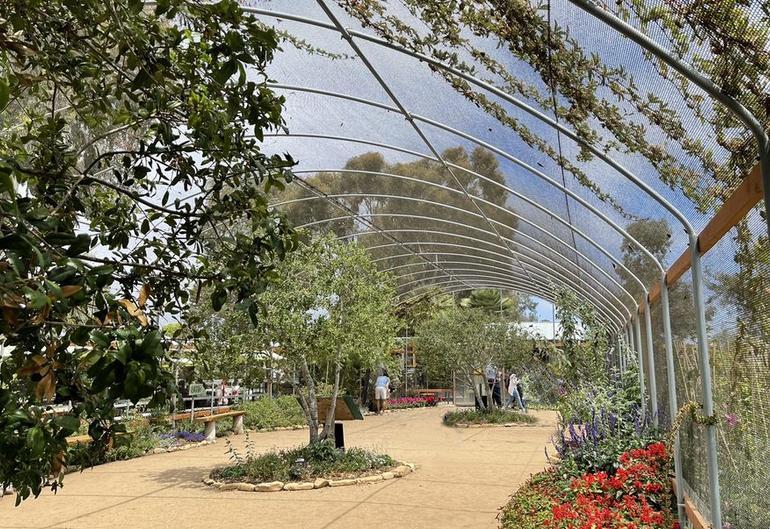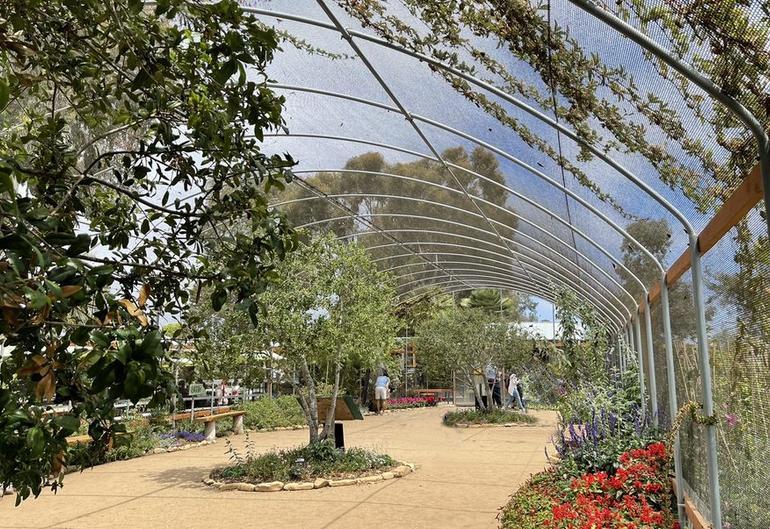 Encinitas is a beach city in North San Diego County. In the past, the area was home to numerous nurseries that produced flowers and was famous for its Poinsettias. Most of the flower farms are gone, replaced by tract homes. Fortunately, a few farms remain, including the Butterfly Farm.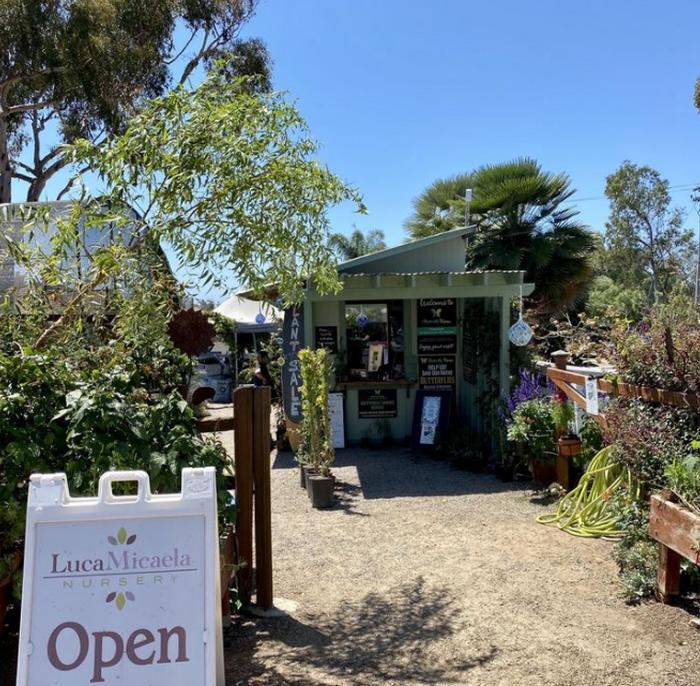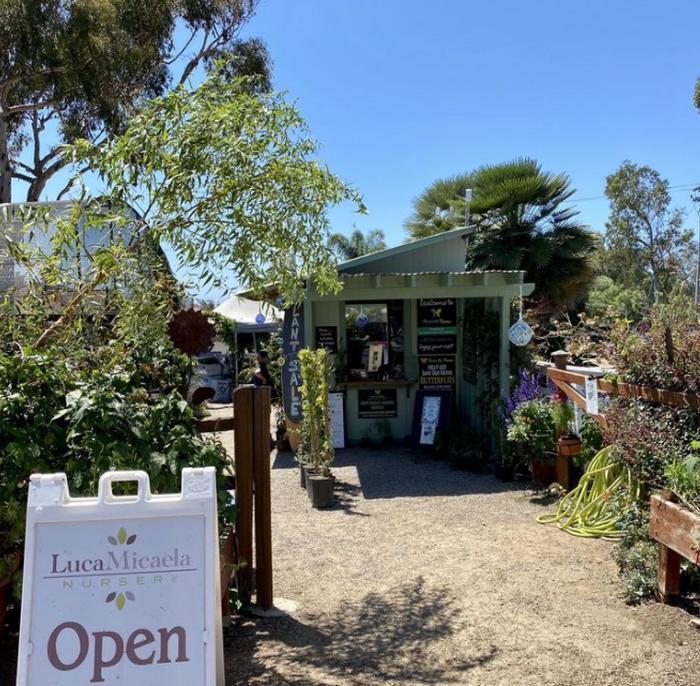 Getting there: Butterfly Gardens
The Encinitas California Butterfly Farms is open, weather permitting, daily from April through November and is closed on holidays. Operating hours are 10:00 am – 3:00 pm. Butterfly Farms 441 Saxony Road. Encinitas, California. Plan on spending about forty-five minutes exploring this hidden little gem.  To complete your day trip, we recommend visiting the nearby San Diego Botanic Gardens.