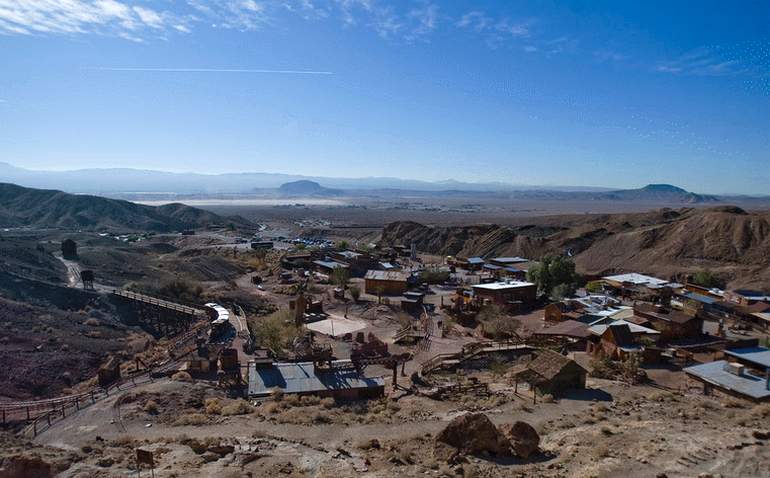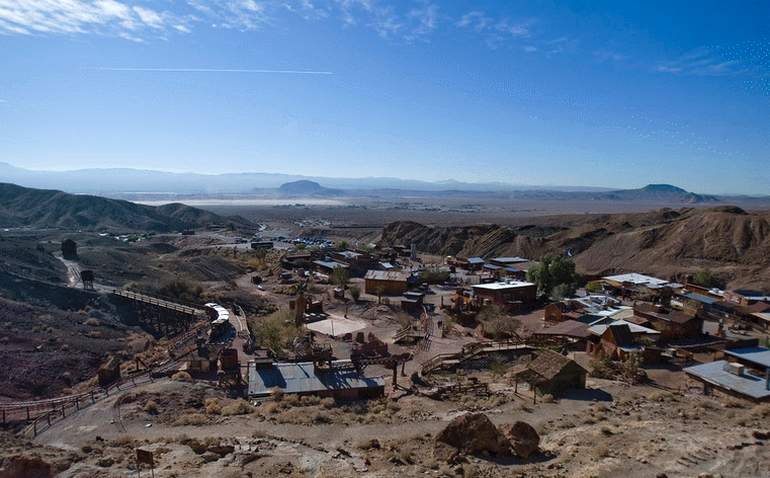 Calico Ghost Town is one of the few remaining original silver rush towns of the old west. Today Calico is a California Historical Landmark and a San Bernardino County Park. Streets that were once filled with miners are now crowded with tourists eager to explore all the town has to offer.
Silver was discovered in the Calico Mountains northeast of Barstow in1881. Soon after, the town of Calico was established. Within ten years, the town had 1200 people and featured hotels, saloons, post offices, and newspapers, the Calico Print. The last original inhabitant was Mrs. Lucy Bell Lane, who died in the 1960s. Her house is now the town museum.
Things To Do Calico Ghost Town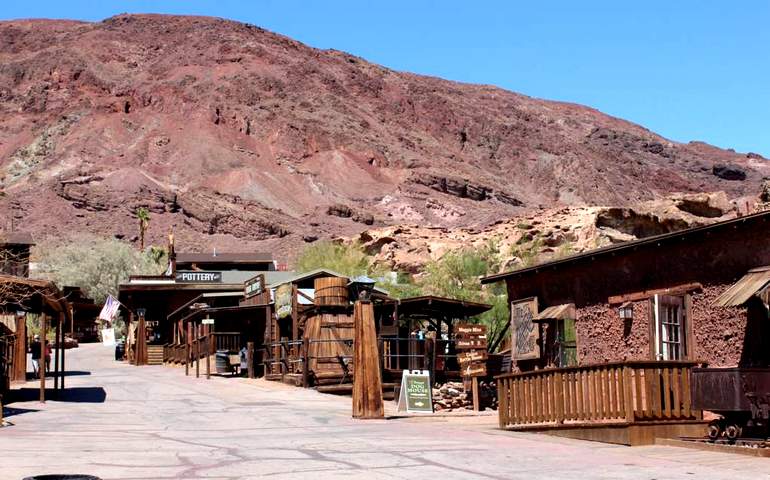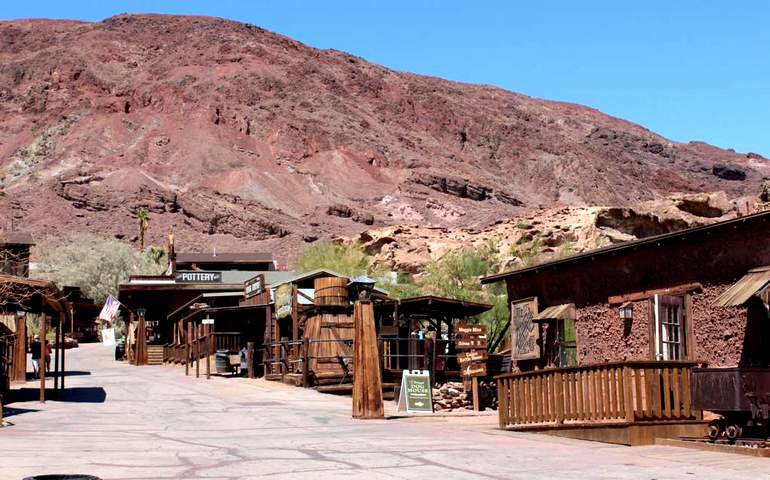 Main Street
Calico's main street is lined with shops selling souvenirs and gift items. If you take the time to go beyond the main street, you can find the remains of miner cabins along with mining artifacts. While only five of the original town buildings exist today, many others were recreated as replicas of their originals. Original buildings include Lil's Saloon, Smitty's Gallery, the general store, and Joe's Saloon.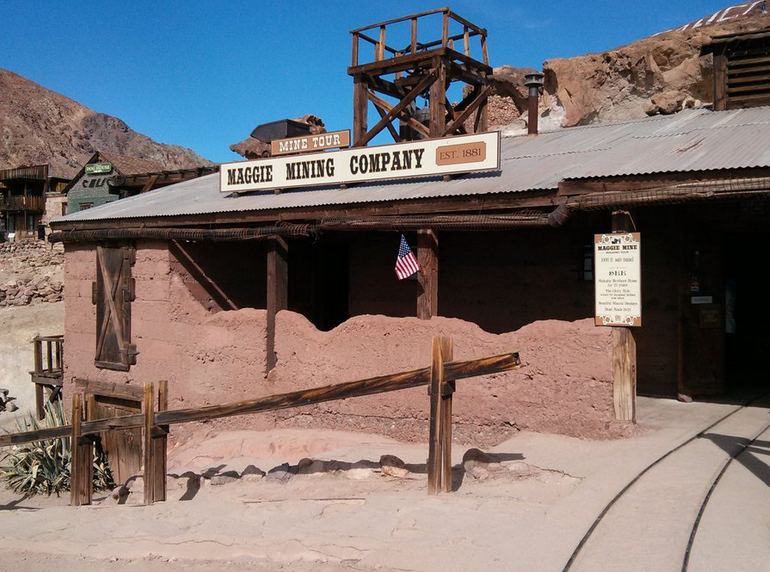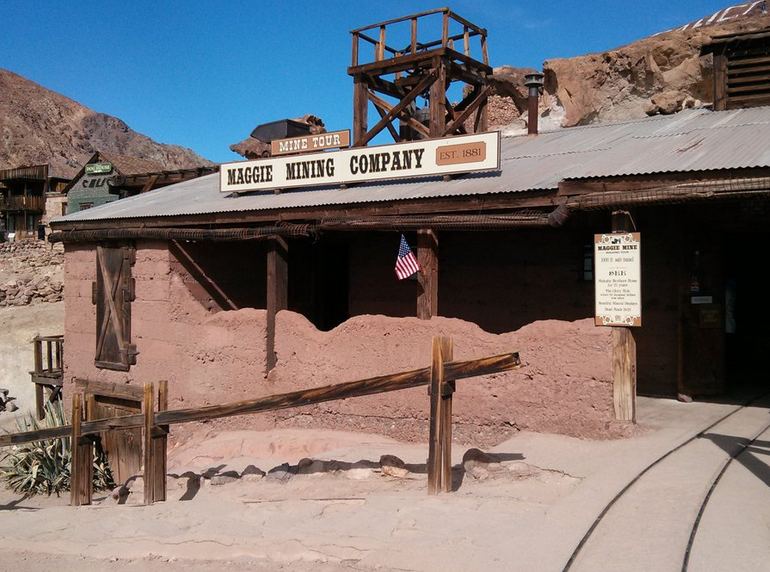 Maggie Mining Company
Take a walking tour through a section of the 1880s Maggie silver mine. Inside the 100 foot tunnel, you can see several drifts where the miners dug out silver ore. There are also some interesting mining artifacts from the glory days when there were nearly 500 mines in the surrounding hills. It only costs a few dollars to enter this historic mine. Some of the displays are a little dated, but it's well worth a look.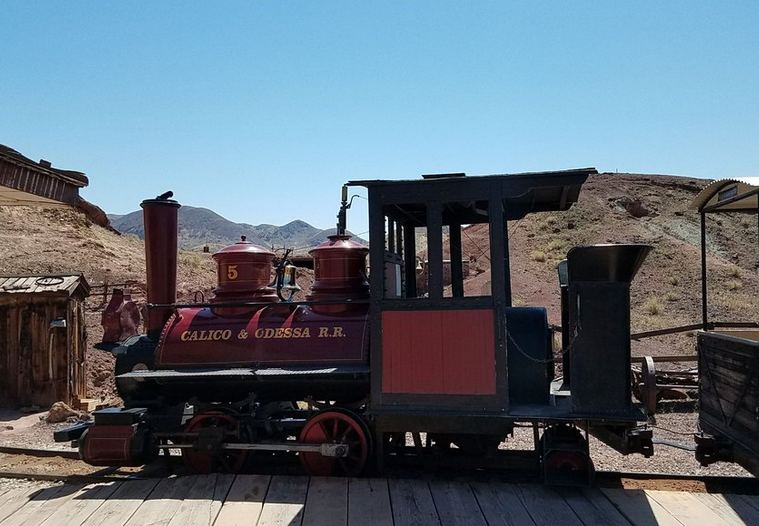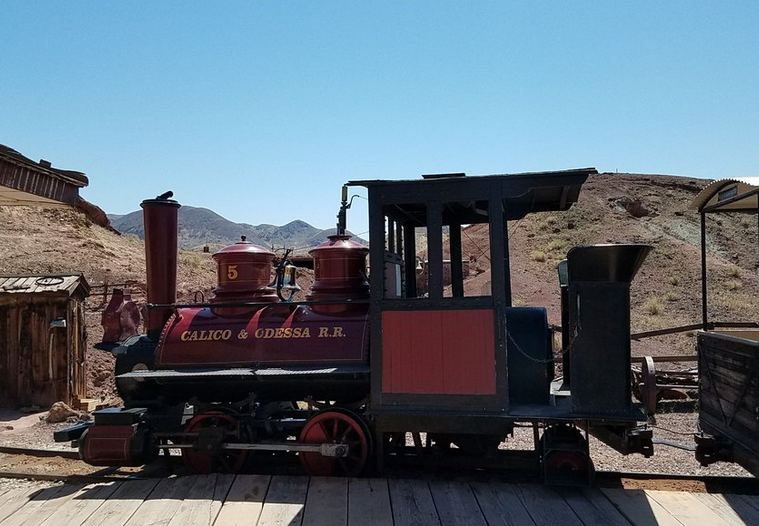 Calico & Odessa Railroad
The Calico & Odessa Railroad circles through a small section of the Calico Mountains. The tracks pass by old mines and give passengers a view of the desert valley below. This miniature train was installed by Walter Knott, founder of Knott's Berry Farm, who purchased the ghost town in 1951 for a tourist attraction. The original Calico Railroad operated from 1888 to 1903. It hauled supplies up to the mines and ore down to Daggett, California, for processing at the Elephant Mountain Mills.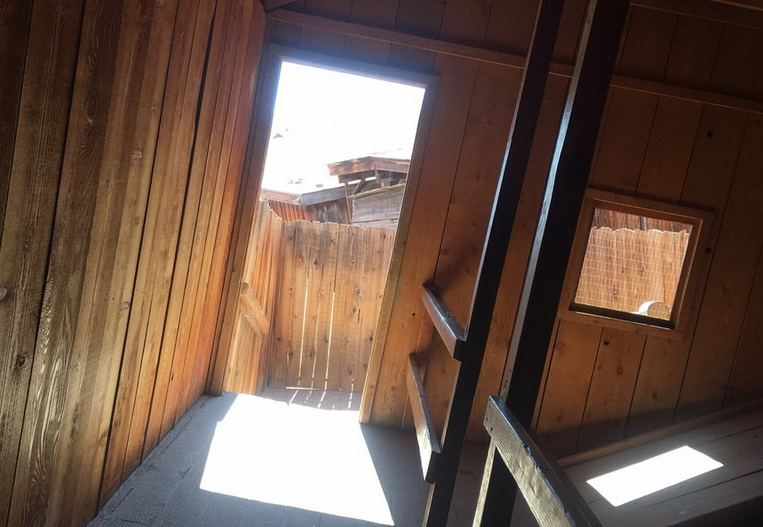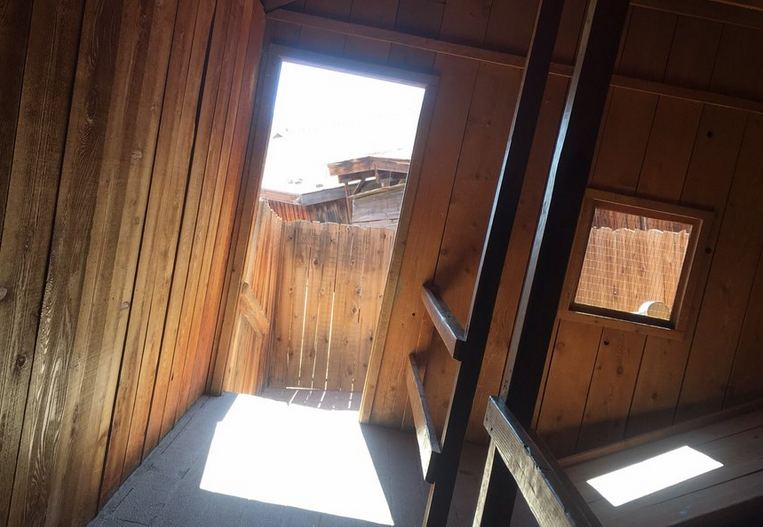 Calico Ghost Town Mystery Shack
The Mystery Shack at Calico is similar to the Santa Cruz Mystery Spot. An optical illusion makes it seem like you are falling when you are not. The Mystery Shack has nothing to do with Calico's history. It's a made for tourist attraction, but it's fun to check out for a few bucks. Other attractions include the Ta gold panning area, the town jail, a museum, an interesting cemetery, and the old schoolhouse.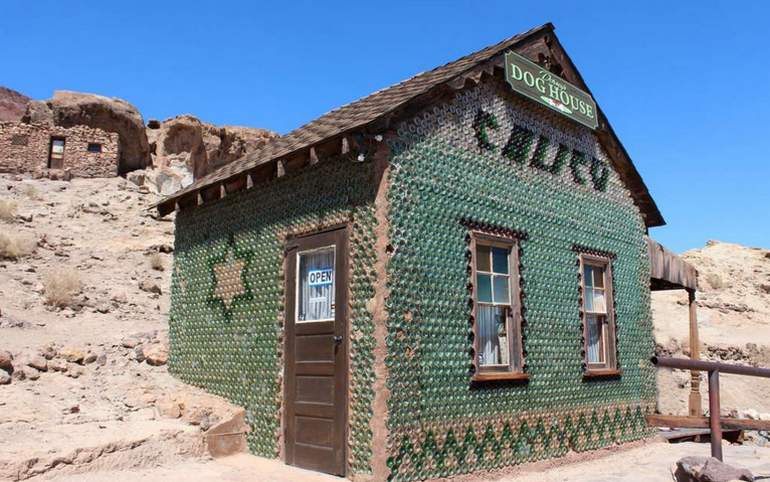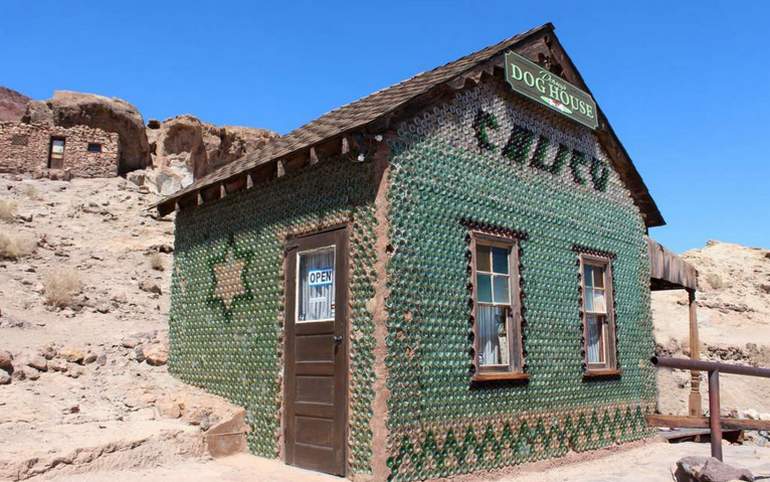 Calico Events
Calico has various seasonal events during the year, including Bluegrass in the Spring Mother's Day weekend, Calico Days in the last weekend in September, Ghost Haunt the last two weekends in October, and a Holiday Festival the first Saturday after Thanksgiving. Just about every weekend, you can find entertainment going on along the main street.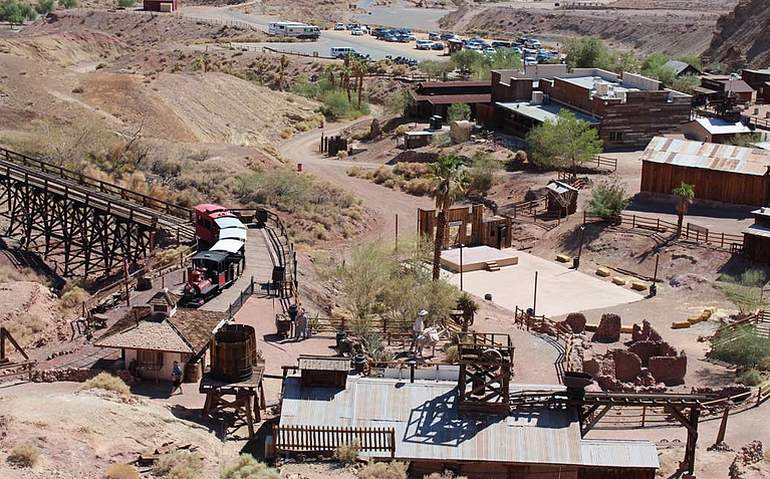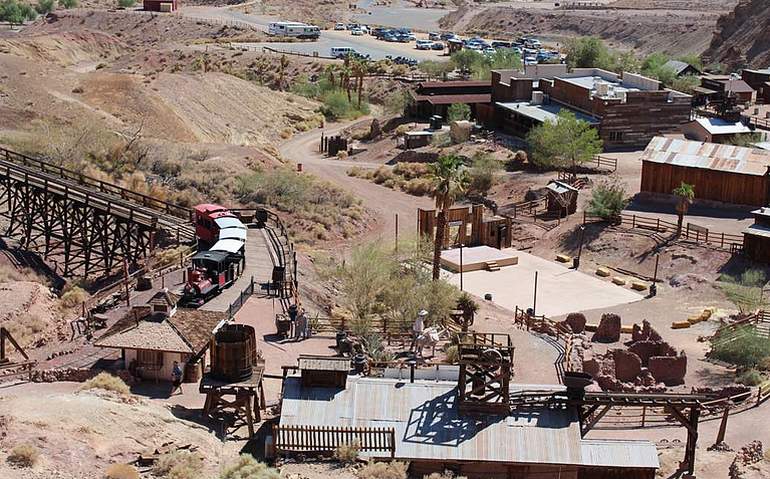 Camping Calico Ghost Town
Calico has a campground run by the County of San Bernardino Regional Parks Department. There are 265 campsites with full and partial hook-ups as well as group tent camping sites. There are also six cabins available that sleep up to four persons. The cabins are heated and air-conditioned, but no pets are allowed—campground reservations.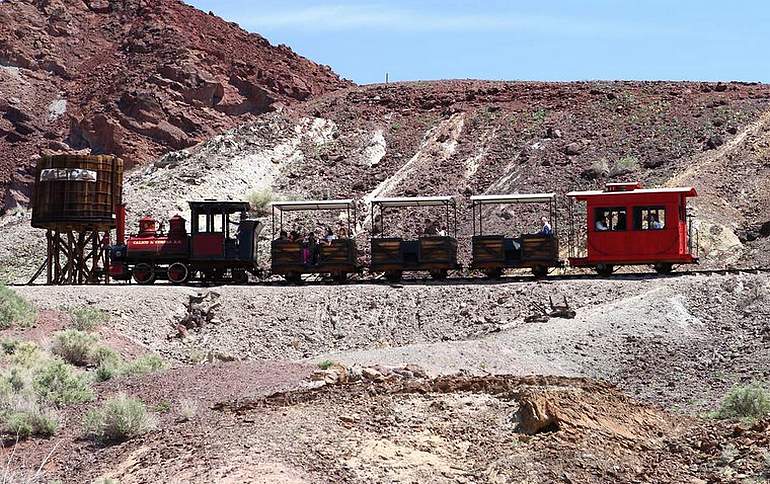 Getting to Calico Ghost Town
If you are traveling to or from Las Vegas, Calico is a good spot to take a break and look around. Calico Ghost Town is located off Interstate 15, 3 miles from Barstow. Look for the giant letters spelling CALICO. Exit the freeway at Ghost Town Road and head for the hills. All roads are paved, and there is plenty of parking. An entrance fee is required.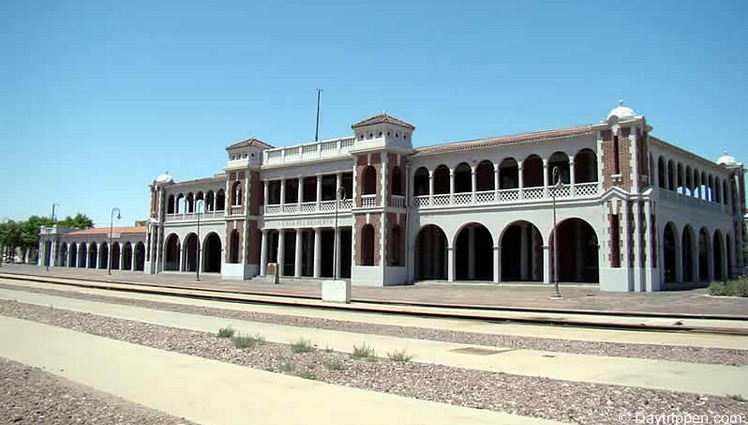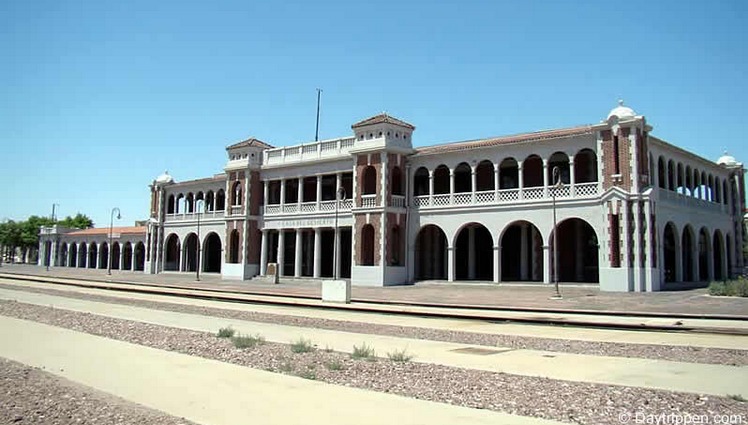 Nearby Calico Ghost Town
Barstow Outlets are a favorite stop for travelers between Los Angeles and Las Vegas and only about a 30-minute drive from Calico. The Harvey House Railroad Depot Barstow is also well worth checking out.