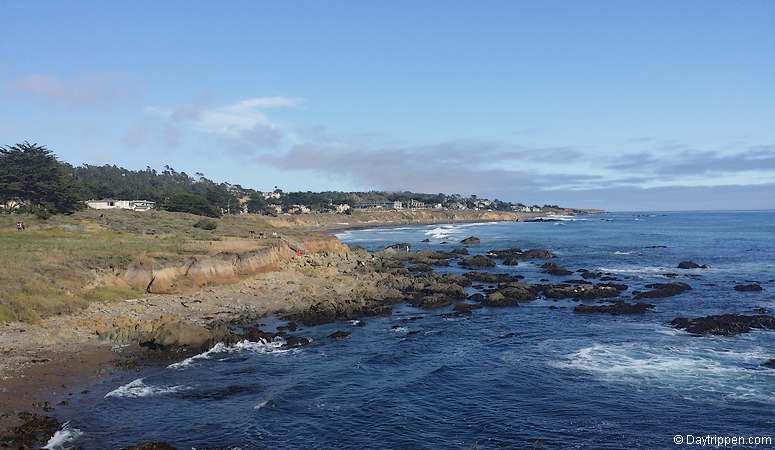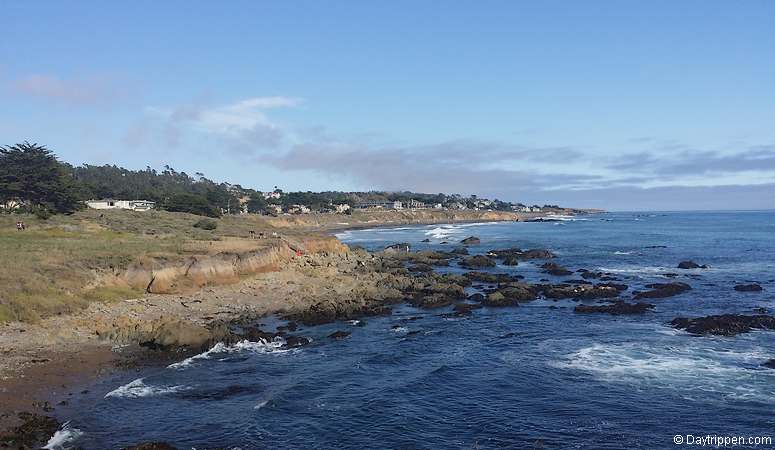 The little town of Cambria is nestled among beautiful pine trees and the Pacific Ocean. The area where Cambria is today started as the property of Mission San Miguel. After the Spanish lost their claim to California, the land was sold and granted out the village of Cambria was born.
Cambria draws thousands of visitors each year that enjoy the charms of this quaint village. With its cool temperatures and the rock formations along the coast created by crashing waves, the Pacific Ocean is amazing. Cambria is a great destination for a day trip or a romantic getaway, so what are you waiting for.
Things to do and see in Cambra California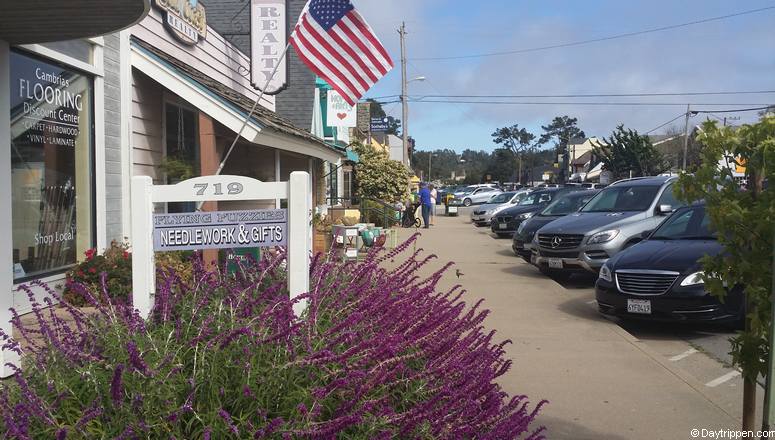 Downtown Cambria
Cambria's downtown area is divided into two sections. The historic downtown and West Village. Both areas feature art galleries, tourists shops, antiques, and restaurants. Cambria's art galleries are where you can view or purchase original works of art from local artists. Dining options include Main Street Grill, Old Stone Station, Linn's Restaurant, The Sow's Ear, and the French Corner Cakery. Another interesting stop is the Cambria Historical Museum.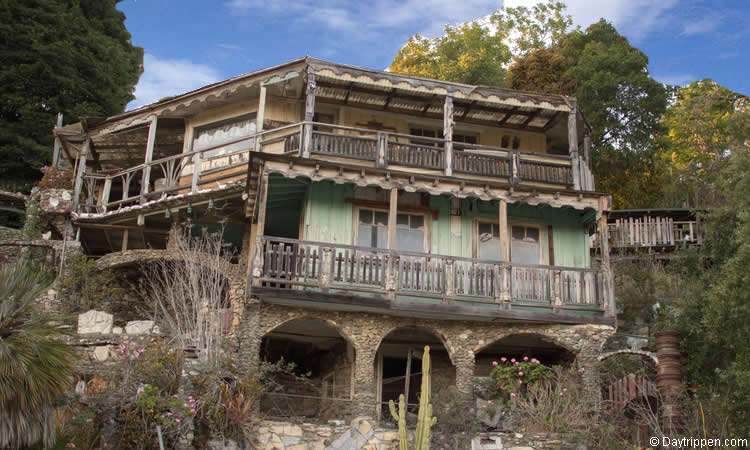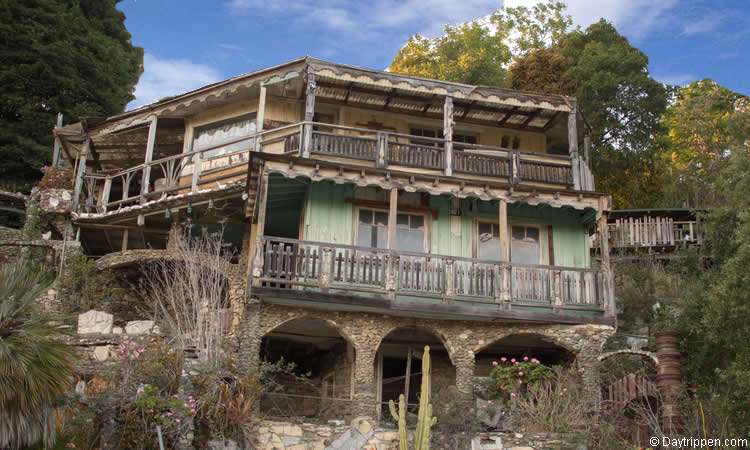 Nitt Witt Ridge
Take a drive up Hillcrest Drive and tour the home known as Nitt Witt Ridge. Arthur Harold Beal, who was a recluse and self-proclaimed artist, was also the town trash collector. It took him 50 years to build his castle on a hill. With a shovel and a hammer, he chiseled away at the hillside and built himself his little mansion completely out of other people's trash. Tours of the house are available. Call (805) 927-2690 for info.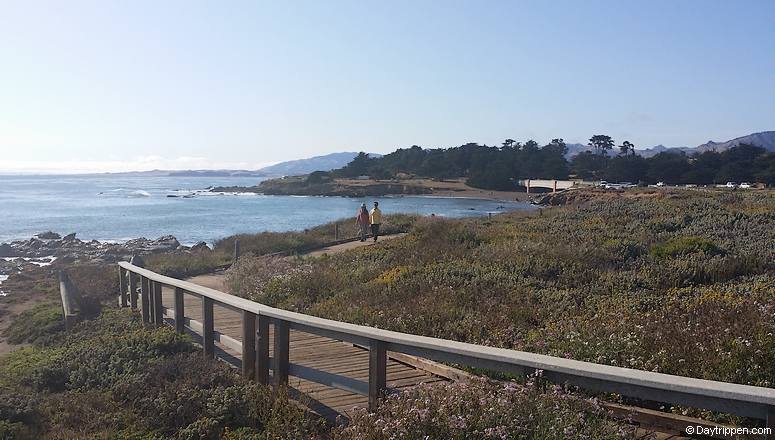 Moonstone Beach
Moonstone Beach Park runs along the coast 1.5 miles from Santa Rosa Creek to Leffingwell Landing State Park. A pet-friendly boardwalk runs along the bluffs and offers amazing vistas of the central California coast. Moonstone Beach gets its name from the semi-precious stones that wash up the beach, especially after a storm. Many of Cambria's hotels can be found along Moonstone Beach Drive.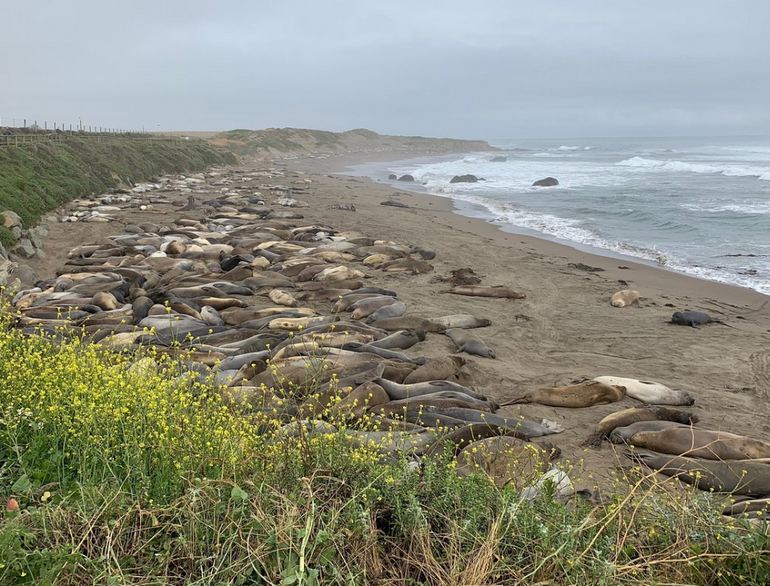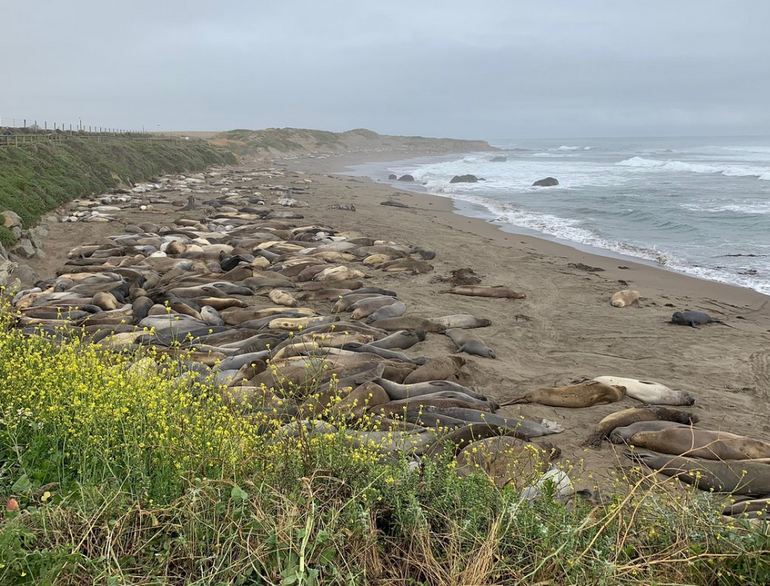 Piedras Blancas Elephant Seal Rookery
Just up the road from Cambria is the site that thousands of people come to see every year. The mating, nesting, and molting of thousands of elephant seals occur from January through the summer. They are amazing creatures that will give you quite a show. Viewing areas are open year-round. More info here.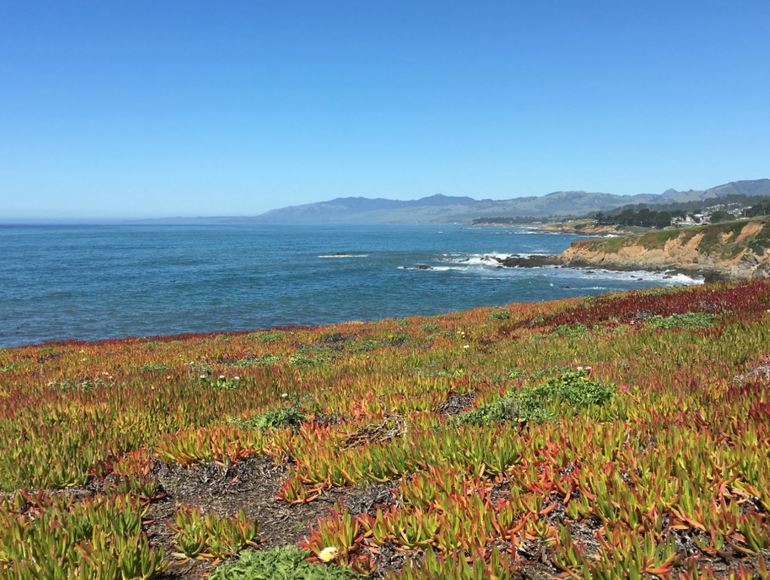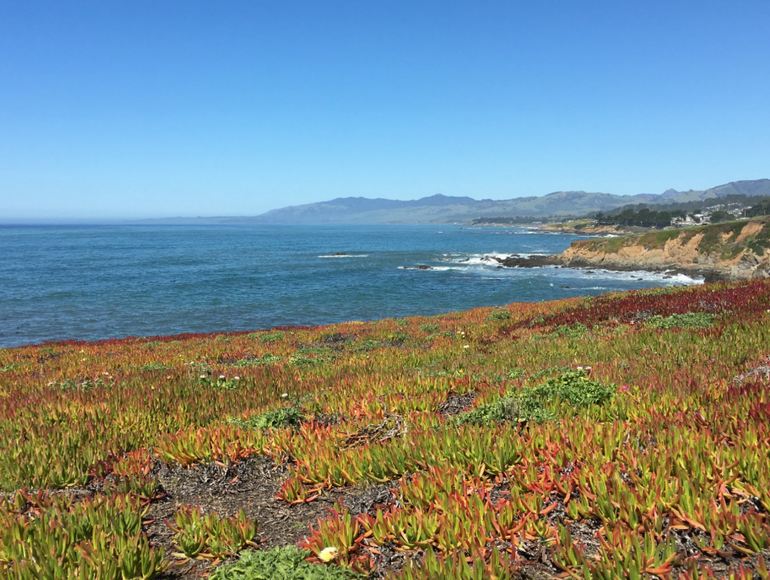 Fiscalini Ranch Preserve
Fiscalini Ranch Preserve is home to a forest of pine and oak trees saved from the lumber industry. The sanctuary also protects over a mile along the shoreline.  Numerous trails run through the preserve, with the most popular being the bluff trail and the forest loop trail. Fiscalini Ranch Preserve is open from dawn until dusk, and admission is free. More info.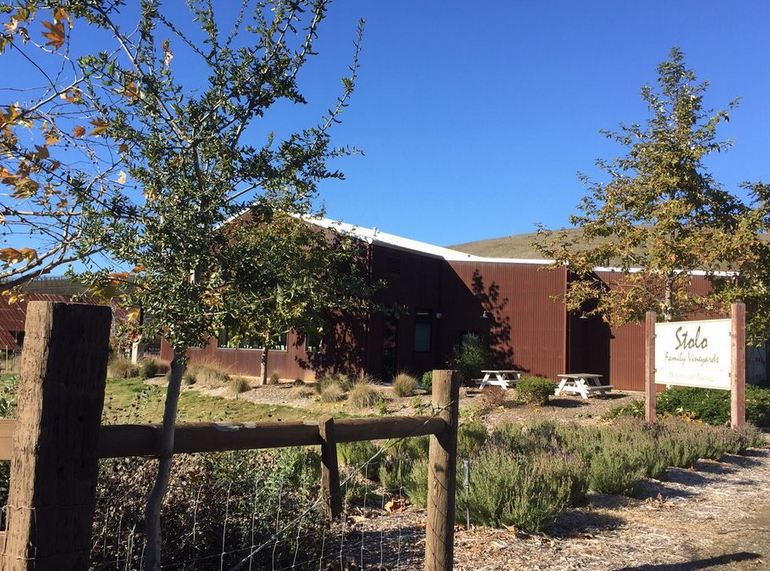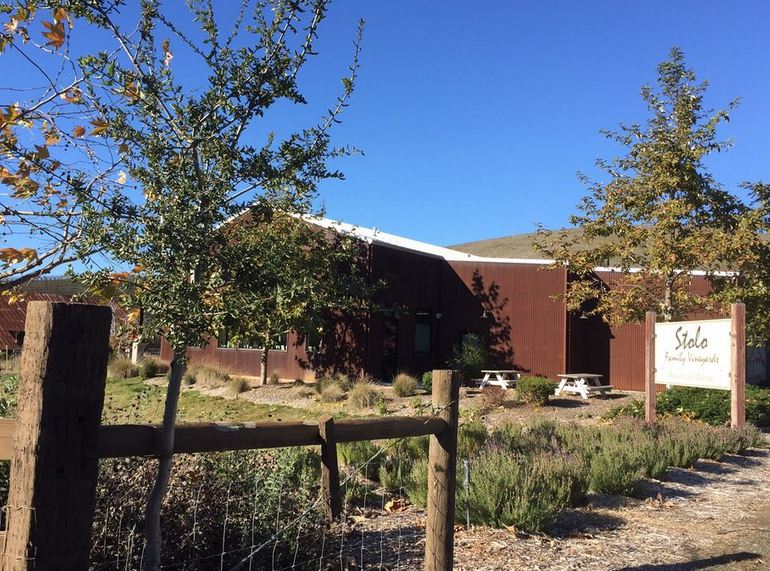 Stolo Vineyards & Winery
Stolo Winery is a Cambria hidden gem three miles inland from the Pacific Ocean. Stolo Vineyards is the only estate winery and vineyard in Cambria and well worth a visit. Tastings are available daily. Winery hours are Sunday through Thursday: 11:30 am – 5 pm. Friday and Saturday: 11:30 am – 6 pm. 3776 Santa Rosa Creek Road. Website.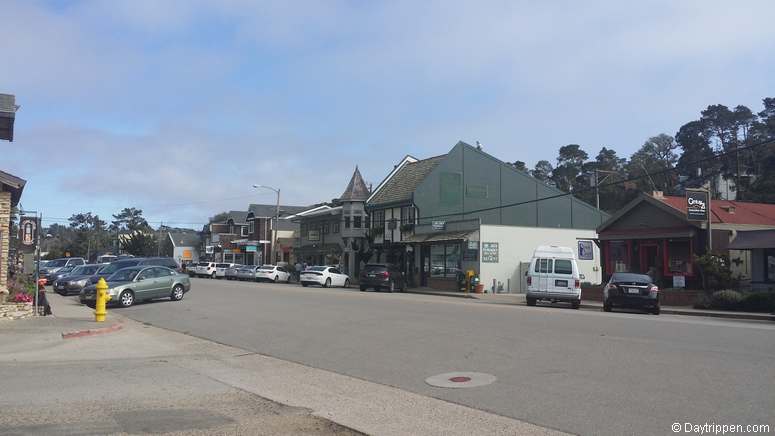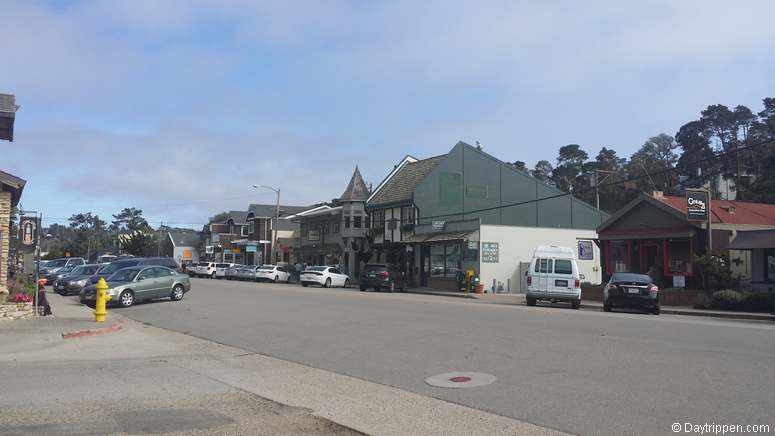 Cambria History
During the 1860s, investors eagerly purchased the prime central coastland. One man built a store, another a hotel, another a tavern, and so on. The interesting fact is that the first five men were all named George.
The first name given to the town was "Slabtown" because the buildings were all created from large leftover slabs of wood. The lumber industry thrived until people started wanting to conserve the forest. Dairy farming and grain crops were the main industries for many years.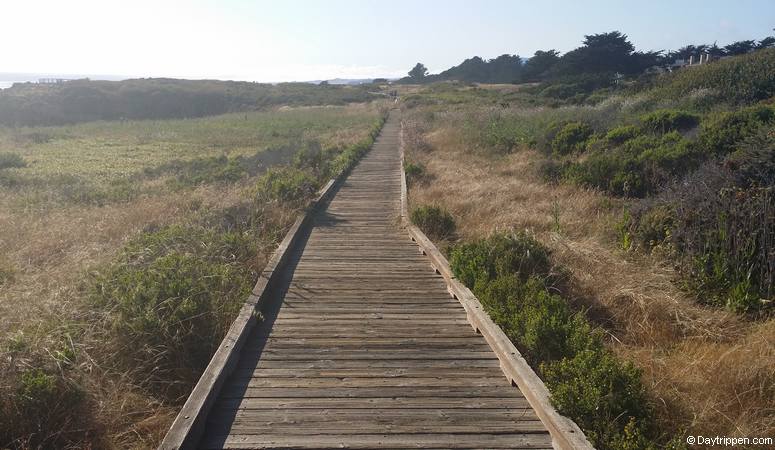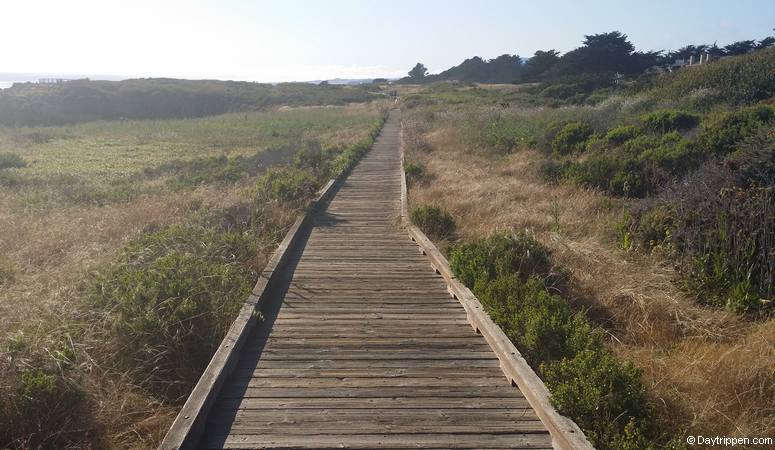 On the corner of Bridge and Main Street, Lull's store was built by George Lull in 1865. Cambria ended up growing very quickly and soon was the second largest town in San Luis Obispo County. Today the main industry is tourism.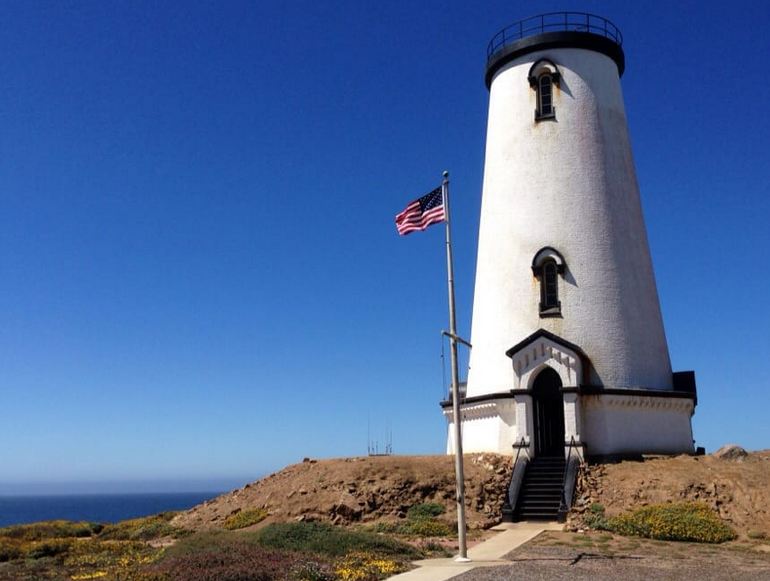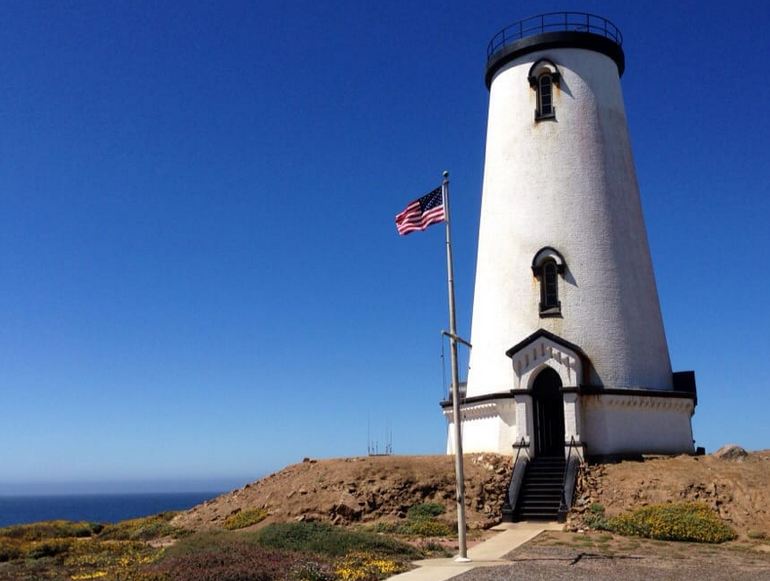 Nearby Cambria Things To See
Close beaches include San Simeon State Park Beach, William Hearst State Park. Just north of San Simeon, you will find Piedras Blancas Lighthouse. This used to be a whaling station for California and is now open for tours and some awesome photo opportunities.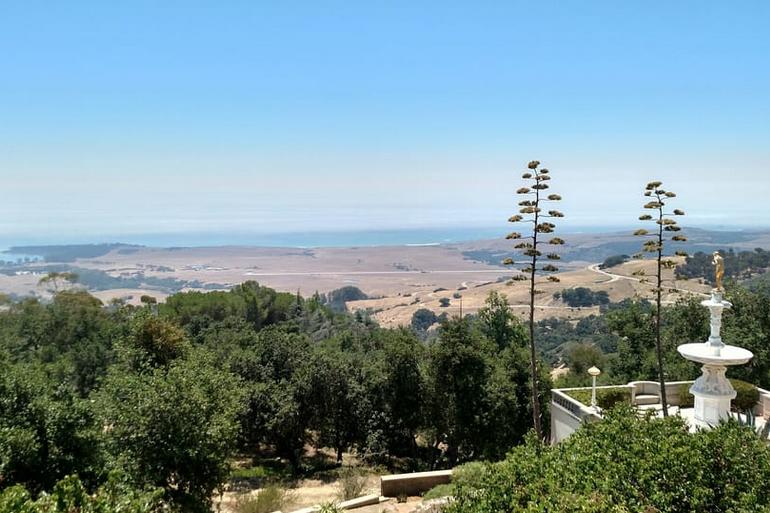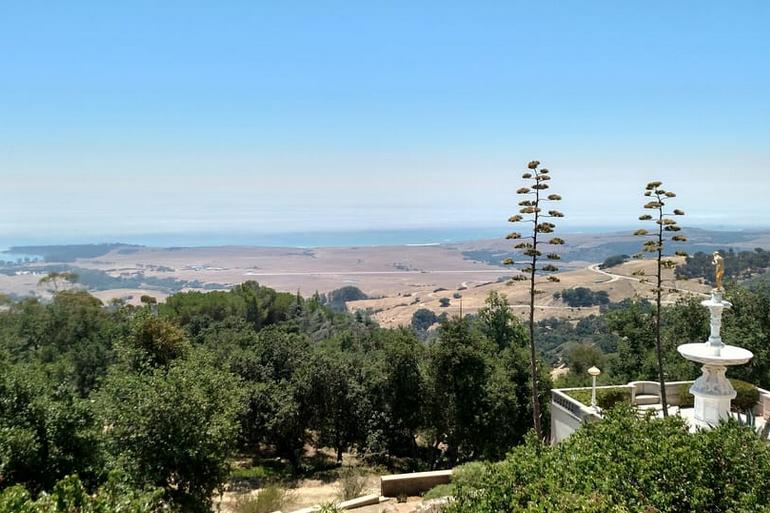 Hearst Castle
While you are visiting Cambria, who cannot stop at Hearst Castle? The amazing and immense castle built by William Hearst is an attraction that draws worldwide attention.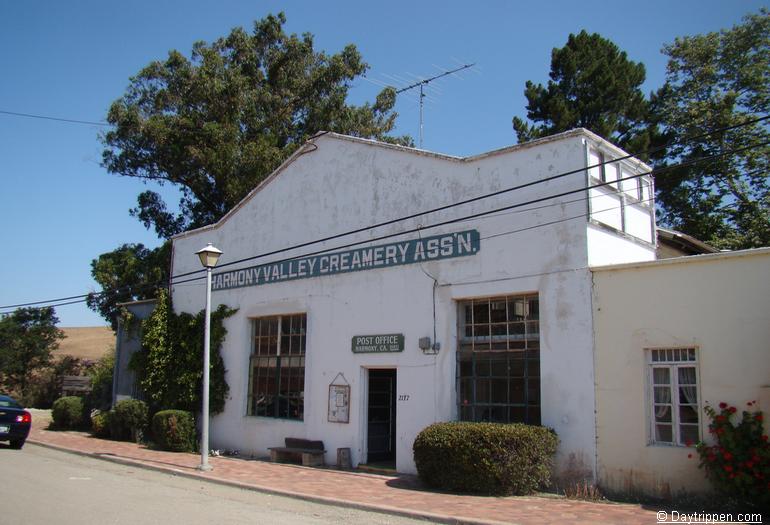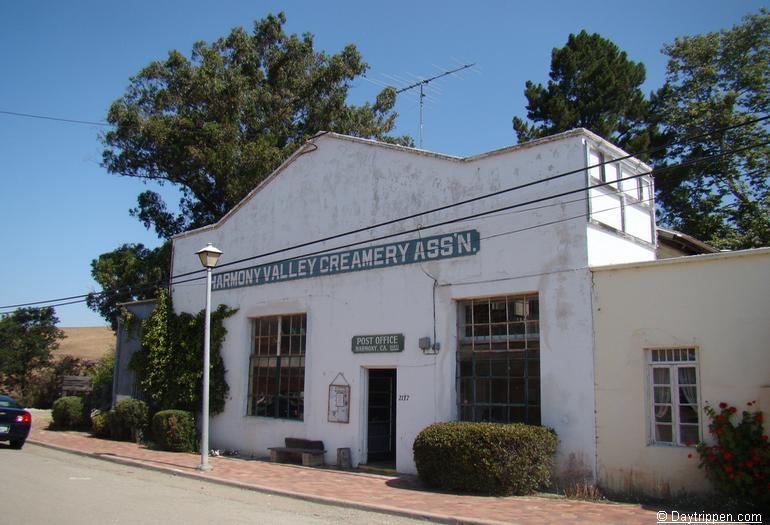 Five miles south of Cambria, you will find the village of Harmony. There are only a few buildings in this tiny town, including the Harmony Valley Creamery, a glass blowing shop, and a pottery shop. On the hill overlooking Harmony is a nice winery, Harmony Cellars.
Getting to Cambria
The town of Cambria is situated 21 miles north of Moro Bay or 100 miles south of Monterey, California. Cambria is a popular destination, and it is not unusual to find hotels booked on weekends. We also recommend stopping at the quirky beach town of Cayucos as part of the itinerary for this trip.