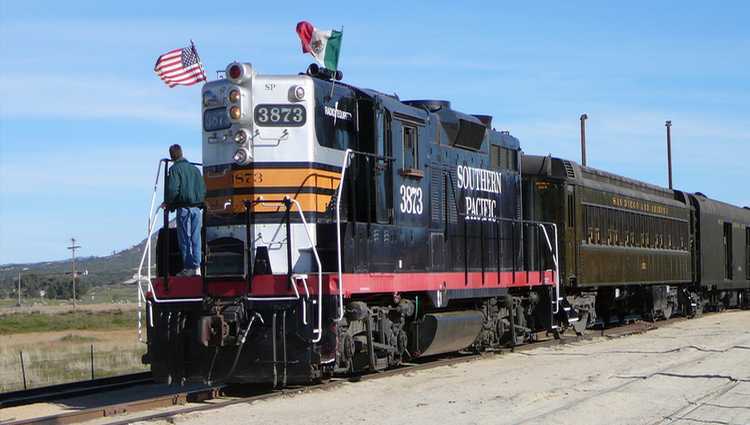 Pacific Southwest Railway Museum is located in Campo California. The train museum is a little off the beaten path but well worth a visit. The museum is located on the grounds of what used to be Camp Lockett. The gymnasium building of the camp is now the Pacific Southwest Railway Museum car shop.
On the grounds, you will find numerous pieces of railroad equipment in various stages of repair from passenger cars to locomotives and everything in between. The drive out to Campo is quite interesting and takes you through Campo Valley which is quite rural.
The Railway Museum is open to the public every weekend and for a small fee visitors can stroll through the collections railroad equipment, view steam locomotives, passenger cars, freight cars and cabooses.
The museum is 9 AM to 5 PM every Saturday and Sunday. Excursion trains leave Campo Depot at 11:00 am and 2:30 pm. The museum also offers seasonal train excursion including the North Pole Christmas Train.
The museum offers train rides on most weekends. The Golden State train excursion takes a 12-mile round-trip journey along the old San Diego & Arizona Railway track. Vintage passenger cars are pulled by a Diesel-electric locomotive.
The train lumbers along the track past ranches and the scenic backcountry of Southern California. This is not a high-speed train ride, it's a pleasant slow moving ride trip back in time. Tickets are adults $15.00 and children $5.00.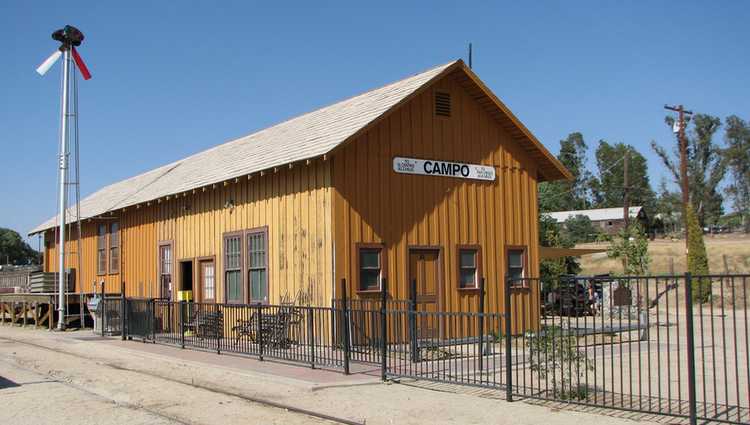 The Pacific Southwest museum also has locomotive cab rides. Reservations and advance payment required for the cab rides.
The museum's main facility is located in Campo, California, about 45 miles east of downtown San Diego. This trip take you out into the middle of nowhere so bring along some snacks
The museum also has a second building in La Mesa. The La Mesa Depot Museum is the sole surviving San Diego and Cuyamaca Railway Station and open to the public on Saturdays from 1 to 4 P.M. 4695 Nebo Drive La Mesa, California.
The Campo train station and the museum are located at 750 Depot St, Campo, CA 91906 Call ahead for train schedule. (619) 478-9937