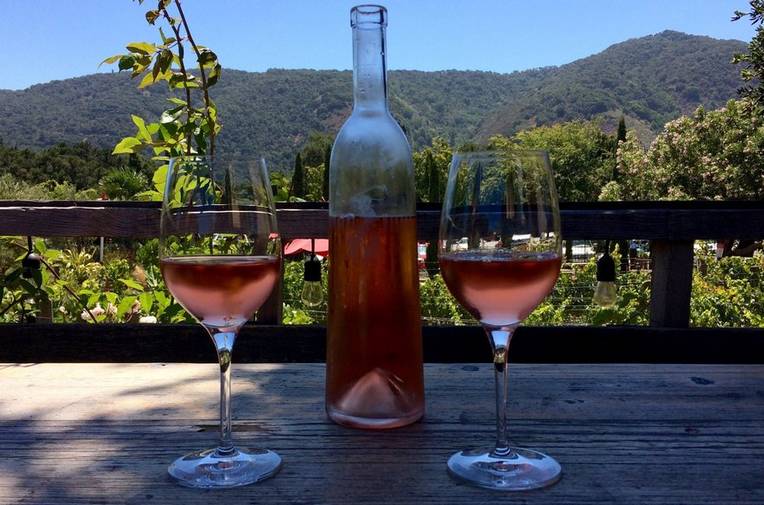 Carmel Valley is about 120 miles south of San Francisco, on the Monterey Peninsula. This area of California is ranked as a top wine destination and is far less crowded than Napa Valley. Carmel Valley Village is in the heart of the valley surrounded by the spectacular Santa Lucia mountains.
The valley is not without its history. Back in the 1960s, this is where singer Joan Baez first started the protests and concerts that led to a cultural revolution. Her one time home is located off Miramonte Road, a few miles up from Highway 1. Rumor has it that it was here where a romance blossomed between Baez and Bob Dylan.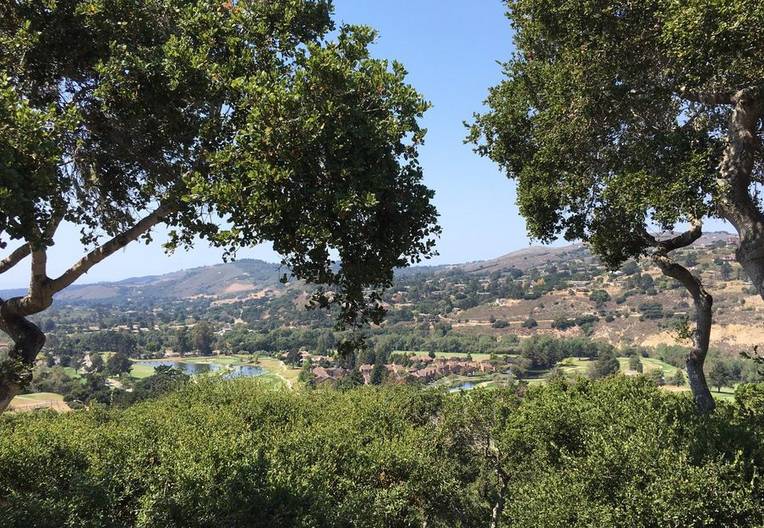 To get to the Valley, take Carmel Valley road off Highway One in Carmel-by-the-Sea and head east. Take your time traveling down this scenic route, which will eventually lead you to the Carmel Valley Village. There are many excellent dining, wine tasting rooms, shopping opportunities in the village. The biggest problem facing you could well be where to begin exploring!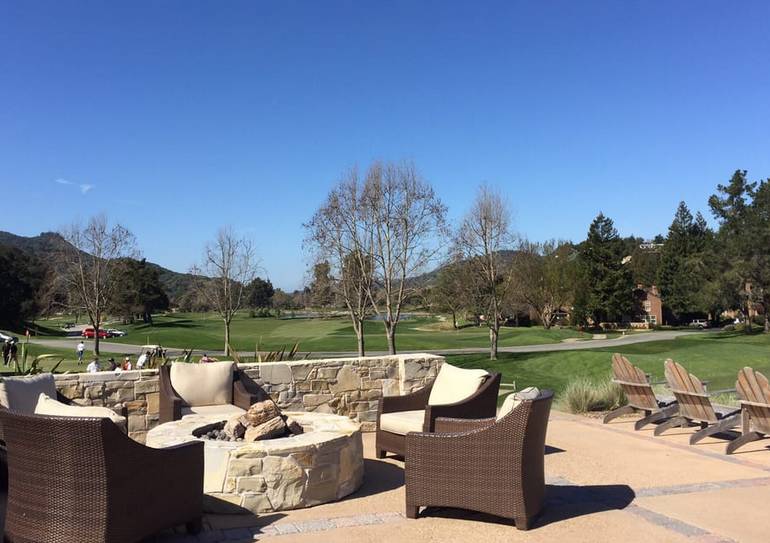 Carmel Valley Ranch
Given the area's natural beauty (and excellent wine), it's easy to imagine warm and fuzzy feelings bubbling up between you and your partner. Carmel Valley Ranch is the perfect spot for a romantic getaway. They offer romance bed and breakfast packages, golf, and wine tasting packages. 1 Old Ranch Road, Carmel, California.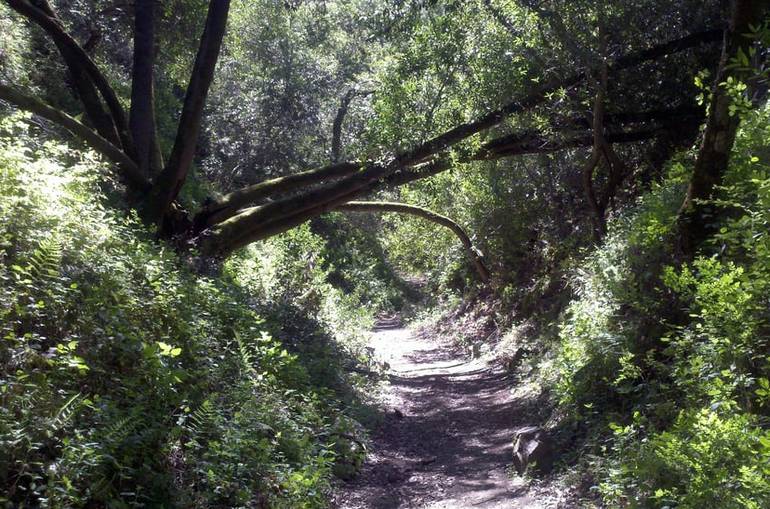 Garland Ranch Regional Park Carmel Valley
Follow the banks of the Carmel River in the Garland Ranch Regional Park. There are more than 4,000 acres to explore on bike, on foot, or aboard your new-found four-legged friend. Garland Park features miles of hiking trails with one that leads to a beautiful hidden waterfall. Hiking, backpacking, horseback riding, dog walking this park has it all.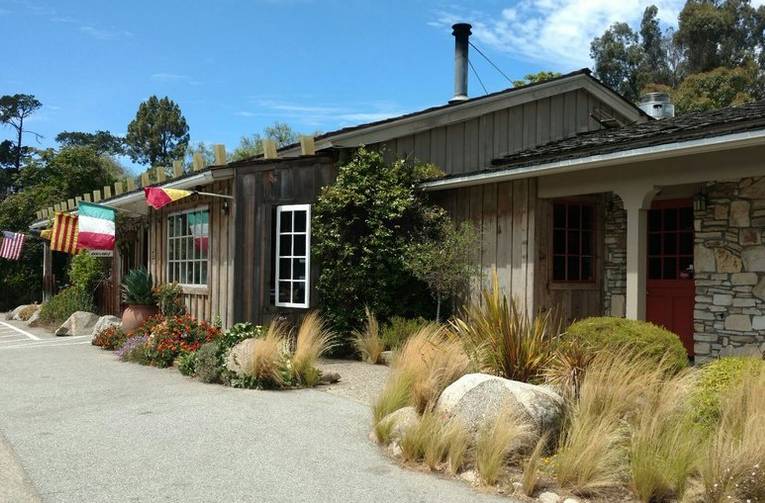 Carmel Valley Village
Carmel Valley Village is the heart of the valley and features numerous wine tasting rooms and fine restaurants that delight both locals and tourists. The Carmel Valley area is home to Heller Estate, Bernardus, Chateau Julien, and Talbot. Some wineries have tasting rooms in the Valley Village.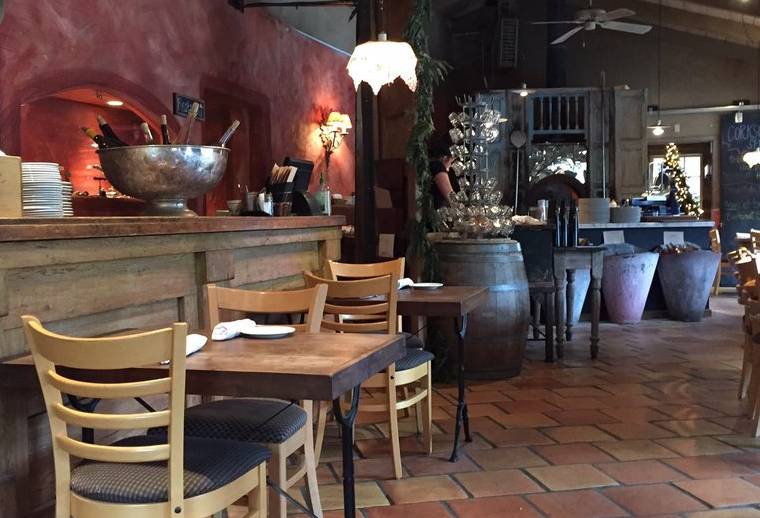 Corkscrew Cafe
Located just off Carmel Valley, the Corkscrew Cafe serves farm to table cuisine in a rustic setting. One of the most popular dishes is their pizza. Corkscrew Cafe's wood-fired pizza oven turns out some of the best pizza in California. Lunch Thursday through Monday,
11:30 am to 5:00 pm. Dinner 5:00 pm to 8:30 pm. Corkscrew Cafe 55 West Carmel Valley Road California.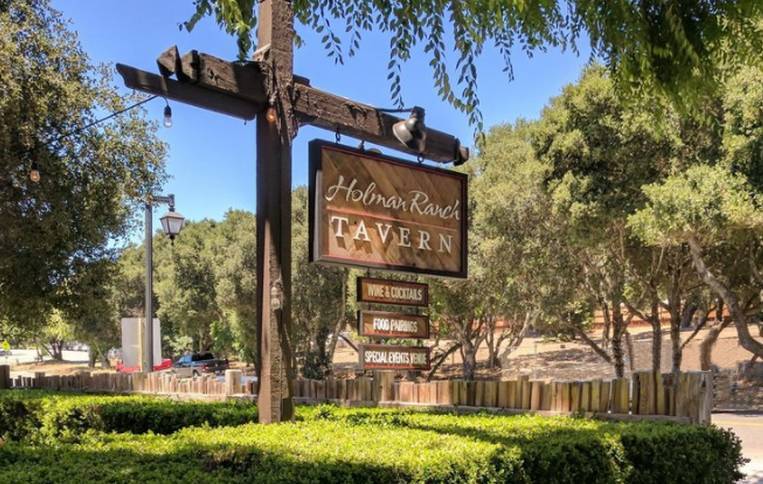 Holman Ranch Tavern Carmel Valley
Featuring wine tasting, beer on draft, cocktails, and a somewhat limited dining menu. Burgers, sandwiches, salads. Indoor dining area and an outdoor patio. Weekdays the tavern opens at 4:00 pm. Weekends they open at noon. Holman Ranch Tavern 16 West Carmel Valley Road.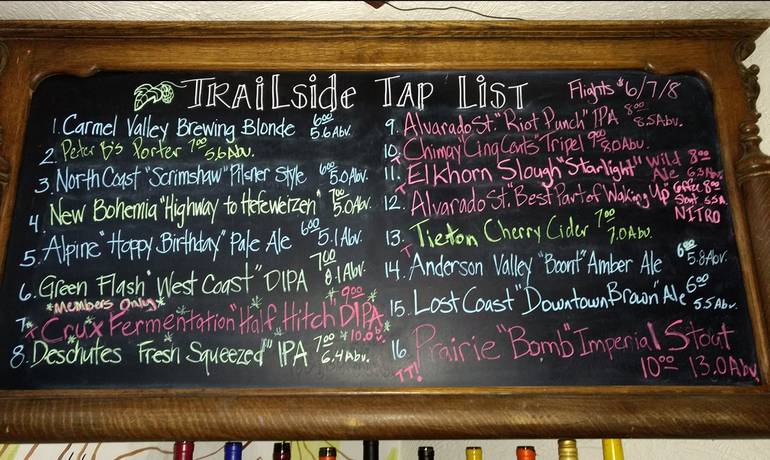 Trailside Cafe & Beer Garden
Serving the best breakfast and lunch in the valley Trailside Cafe & Beer Garden is a local favorite. Trailside has a dog-friendly patio where you can enjoy a cold draft from the extensive beer menu. Live entertainment on weekends. Trailside Cafe & Beer Garden 3 Del Fino Place  93924.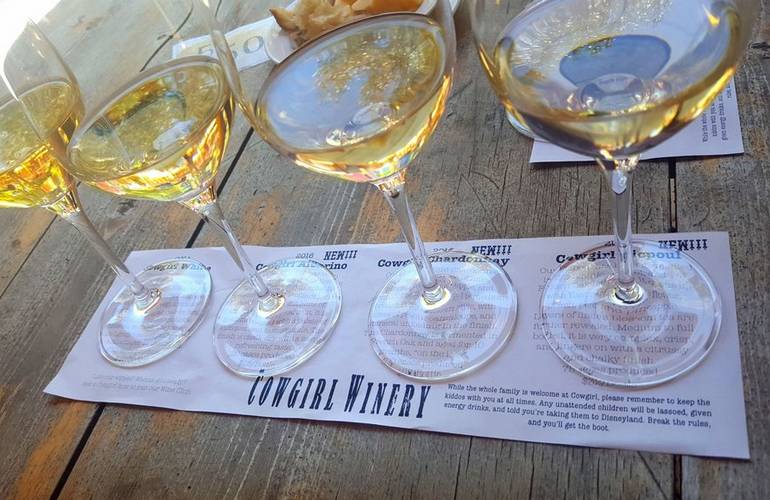 Cowgirl Winery
What do chickens and roosters have to do with wine tasting? Stop at the Cowgirl Winery, and you will find out. You can even bring along the kids. The tasting room is a redwood barn, where tastings run from $15-$30 depending on the season. The Corkscrew Cafe provides gourmet pizzas. Dogs are welcome on a leash, so they don't chase the chickens. Cowgirl Winery 25 Pilot Road.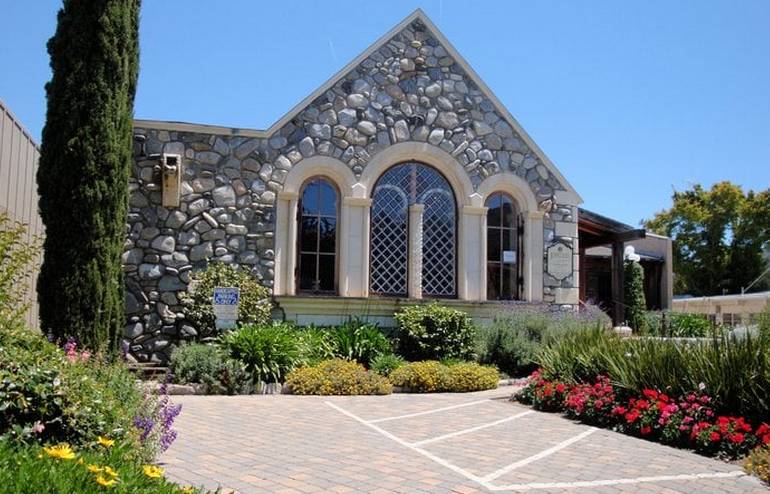 Joullian Vineyards Carmel Valley
Joullian Vineyards tasting room is located on a residential street in the village. The Vineyards are situated on the slopes of the Santa Lucia mountains that form the Carmel Valley. The glass serves wines, and the tasting room staff are friendly and informative. The village tasting room is open from 11:00 a.m. to 5:00 p.m. daily. Tours of the vineyard are by reservation only. Joullian Vineyards
Family-friendly adventures and activities are never in short supply. There are tennis camps and golf instruction geared towards kids, and opportunities for them to try their hand at beekeeping. The Valley is very pet-friendly. Feel free to bring the fur-kids to bring when you visit.