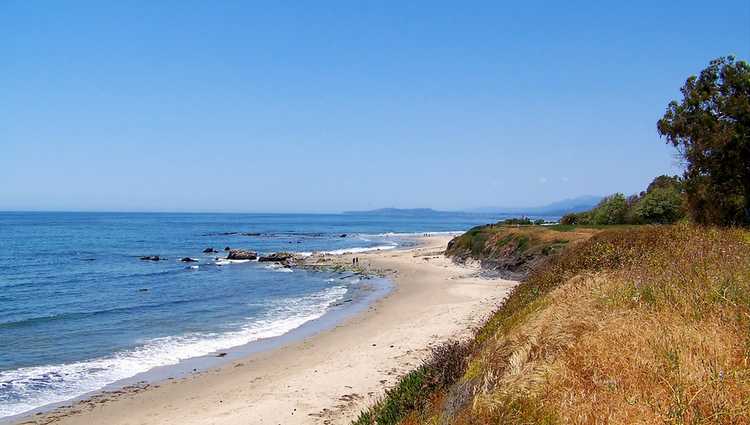 Often passed by as southern Californians weave their way along the California coastline, Carpinteria is home to the world-renowned surfing spot at Rincon Point, and is one of California's best-kept coastal secrets while being a less expensive alternative to its next-door neighbor Santa Barbara.
With over 4,000 feet of ocean frontage, surrounded by wooded groves and rolling hills, this sleepy suburb on the Santa Barbara Channel of the Pacific will put visitors in touch with destinations that make California's coast a traveler's delight.
Everything under the warm California sun is located a short distance from anywhere within the Carpinteria city limits. From deep sea fishing, sunbathing, surfing, golf, tennis, even a polo grounds.
Festivals, fiestas, historic treasures and a world of scenic pleasures await those willing to take the time to discover this hidden California gem. A good place to begin your trip is with a drive along Carpinteria Avenue, the oldest street in town, and one of the only two main drags through the city.
At least half of all the hotels in town are on Carpinteria Avenue, as are the city services, and the Chamber of Commerce where you can pick a visitor's guide to navigate the area.
There are also a dozen antique stores, small boutique, and restaurants that line the main street of Carpinteria. Shoppers can sample fresh local fruit, vegetables, and flowers and chat with local growers at the weekly Carpinteria Farmers Market.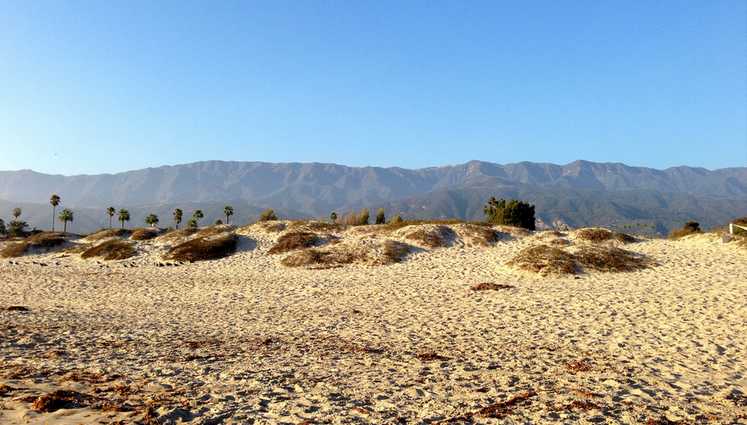 Once a year, the town's normally peaceful streets transform for the Annual California Avocado Festival, an October spectacle devoted to good eating and family fun.
But Carpinteria has so much more to offer, and for those in search of quieter pleasures, there are plenty of pristine beaches for relaxation, tranquil mountain roads for biking, and historical and cultural attractions for all ages.
One place that provides a fascinating glimpse into the Valley's past is the Carpinteria Valley Museum of History. Exhibiting three cultural periods: the Chumash Indians, Mexican Rancho and American Pioneers – Chumash artifacts, Mexican cattle rancho, Victorian home, and agriculture artifacts are all on display.
The museum is located just off the main drag on Maple Street and is open Tue-Sun: 1:30-4; Sat: 11-4. Admission is free.
Lined with dozens of majestic palm trees that are almost 100 years old, Linden Avenue is home to a number of excellent restaurants and antique shops that end at Carpinteria's main beach area.
Divided into two parts, the City, and State Beach, both provide hiking, site seeing, swimming, surfing, and a variety of outdoor activities.
Adjacent to the City /State Beach is the Salt Marsh, also known as El Estero, one of the most important wetlands in Southern California. This unspoiled estuary offers nature paths and platforms for safely viewing rare and endangered plants and migratory birds.
From the Salt Marsh, there is a bike trail –the Coastal Vista Trail–that leads to Tar Pits State Park, a place where Chumash Indians built their large ocean-going canoes, called tools. You can still see the natural asphalt oozing from the rocks along a beautiful stretch of shoreline.
If you continue along the railroad tracks and along Carpinteria Buffs Trail out to the seal rookery, you'll end up at one of the most interesting secrets of Carpinteria — the Seal Preserve.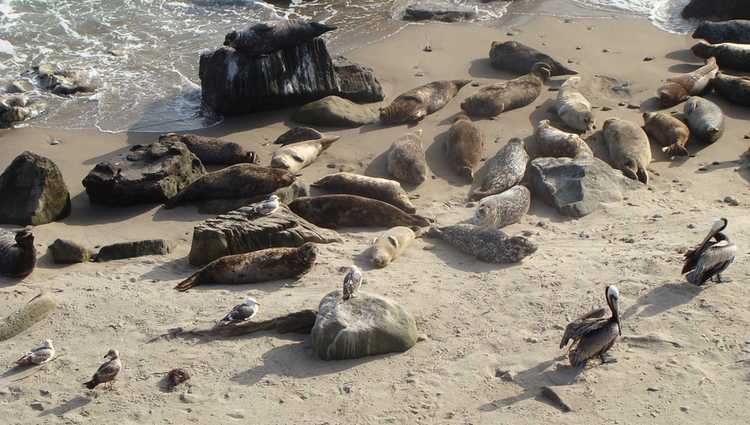 The Harbor Seal Preserve is home to roughly 100 adult seals who give birth to their cubs along the Carpinteria coastline. The seals are there all year long, but the beach is closed 750 feet on either side of the rookery for seal nesting.
Carpinteria is flanked by Rincon Beach Park to the south and one of the area's more unique locations– Santa Claus Lane–to the north.
For more than 70 years Santa Claus Lane has been luring passersby with a mix of restaurants and shops, that include a candy shop, toy store, a surf shop, a sophisticated market with an excellent selection of Santa Barbara County wines, and a curio shop.
The giant Santa Claus has been removed, deemed too tacky by the city, and now sits in a lot in Oxnard.
But what has made Carpinteria famous is Rincon Beach Park, also known as the "Queen of the Coast", the most famous surf spot in California known around the world for its long, peeling rights.Celebrated in Beach Boys songs, surfers of every age hang ten at Rincon Point still to this day. But non-surfers will also love this jewel of the coast, with its wonderful lookout point that allows you a panoramic view of the ocean, surrounding mountains, and the nearby Channel Islands.
The view also allows visitors a wonderful vantage point to spot whales that migrate through the Santa Barbara Channel each spring.
Getting to Carpinteria is an easy drive from anywhere in the San Fernando Valley or Los Angeles. Expect a two-hour drive from downtown and up to three from Orange County. Next time you are looking for a weekend getaway, explore Carpinteria.