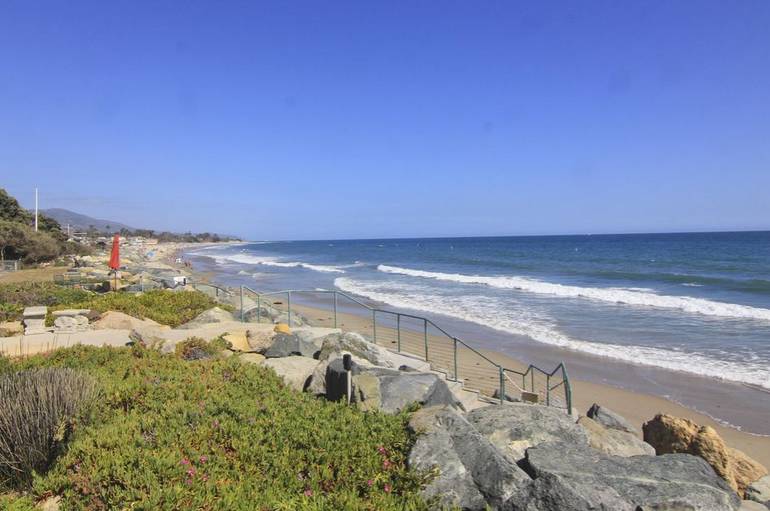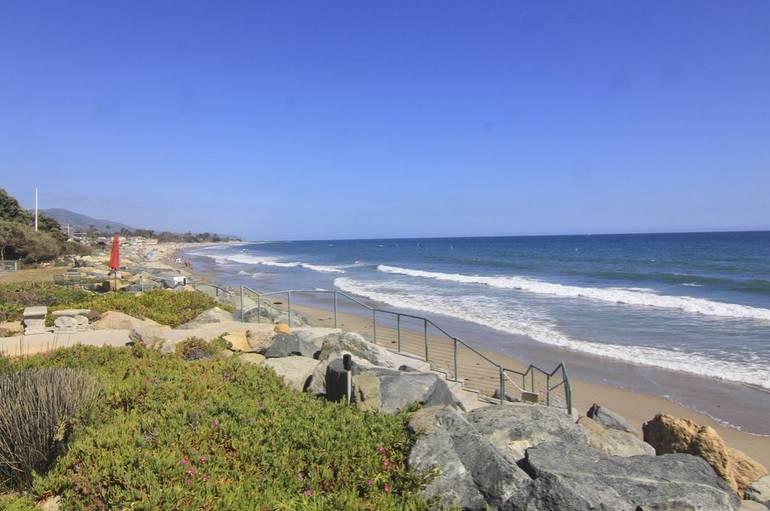 Often passed by travelers along the California coastline, Carpinteria is home to the world-renowned surfing spot at Rincon Point. It is one of California's best-kept coastal secrets. Carpinteria is a less expensive alternative to its next-door neighbor Santa Barbara.
With over 4,000 feet of ocean frontage, surrounded by wooded groves and rolling hills, this sleepy suburb on the Santa Barbara Channel of the Pacific will put visitors in touch with destinations that make California's coast a traveler's delight.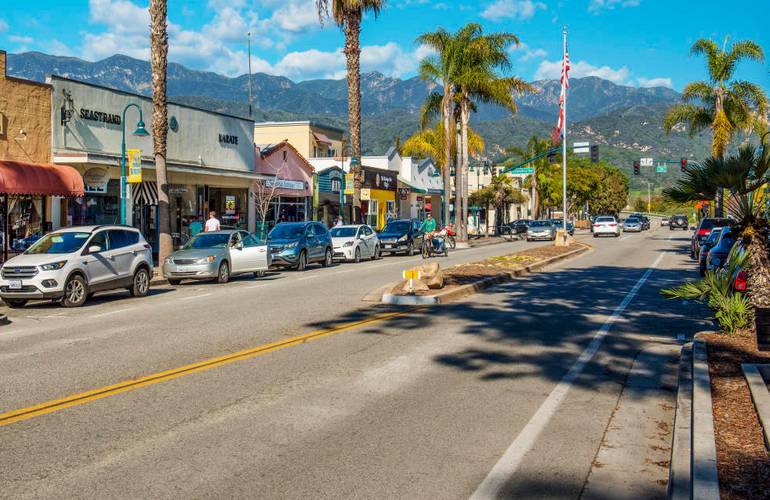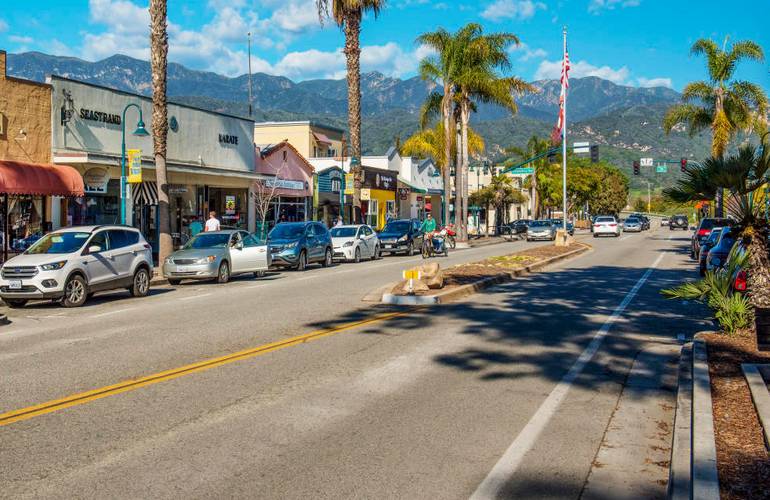 Linden Avenue Carpinteria
Festivals, fiestas, historical treasures, and a world of scenic pleasures await those willing to take the time to discover this hidden California gem. A good place to begin your trip is with a drive along Carpinteria Avenue, the oldest street in town and one of the only two main drags through the city.
Lined with dozens of majestic palm trees almost 100 years old, Linden Avenue is home to several excellent restaurants and antique shops that end at Carpinteria's main beach area. Divided into two parts, the City and State Beach both provide hiking, site seeing, swimming, surfing, and various outdoor activities.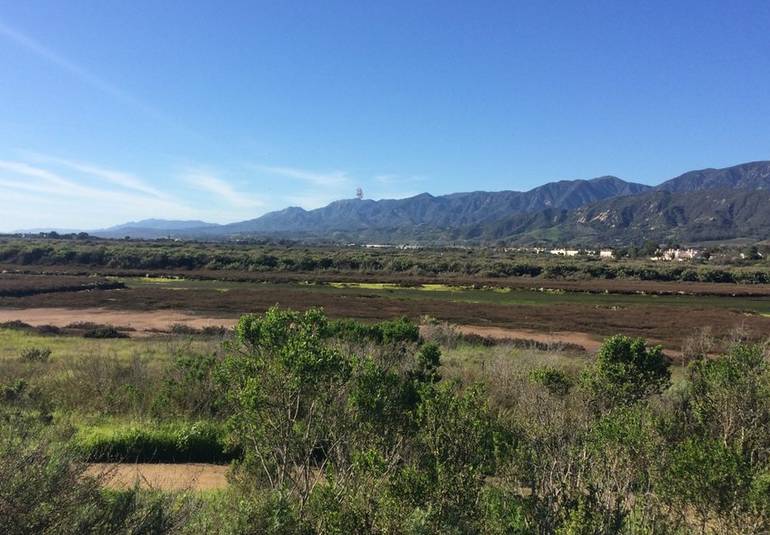 Carpinteria Salt Marsh
Adjacent to the City /State Beach is the Salt Marsh, also known as El Estero, one of the most important wetlands in Southern California. This unspoiled estuary offers nature paths and platforms for safely viewing rare and endangered plants and migratory birds.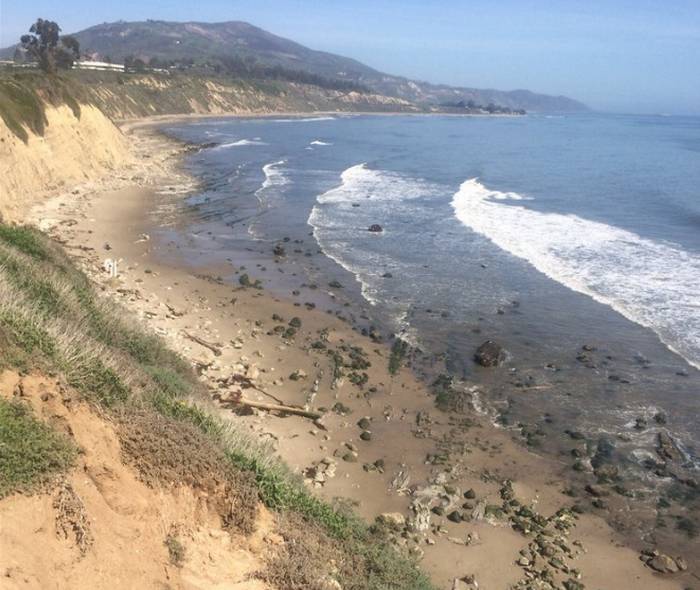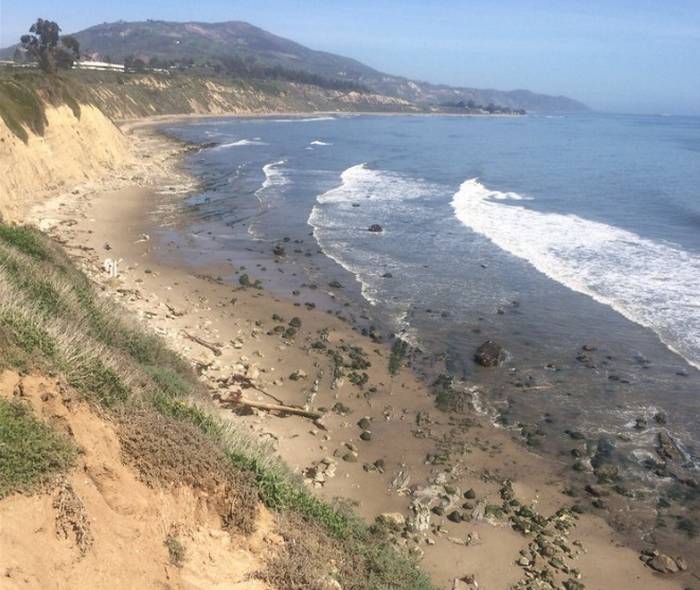 Tar Pits State Park
There is a bike trail from the Salt Marsh –the Coastal Vista Trail–that leads to Tar Pits State Park, a place where Chumash Indians built their large ocean-going canoes, called tools. You can still see the natural asphalt oozing from the rocks along a beautiful stretch of shoreline. Address 3228 Sandy Land Rd Carpinteria, CA 93013.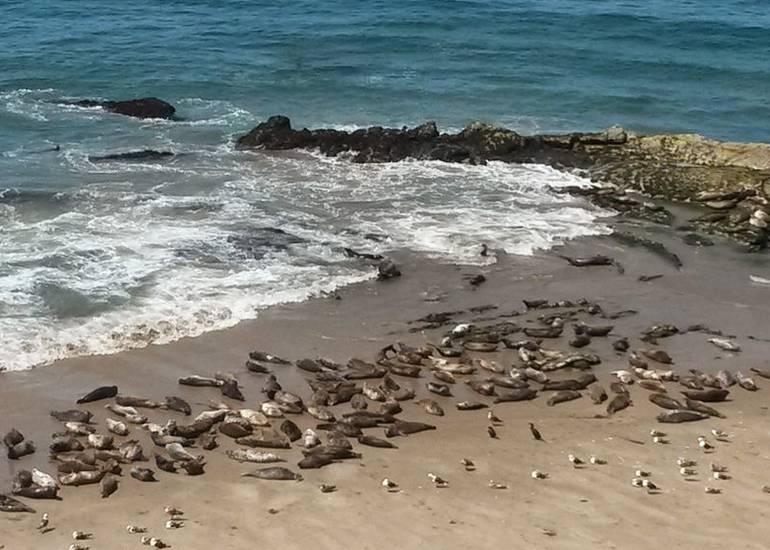 Carpinteria Harbor Seal Preserve
If you continue along the railroad tracks and Carpinteria Buffs Trail out to the seal rookery, you'll end up at one of the most interesting secrets of Carpinteria — the Seal Preserve. The Harbor Seal Preserve is home to roughly 100 adult seals who give birth to their cubs along the coastline. The seals are there all year long, but the beach is closed 750 feet on either side of the rookery for seal nesting.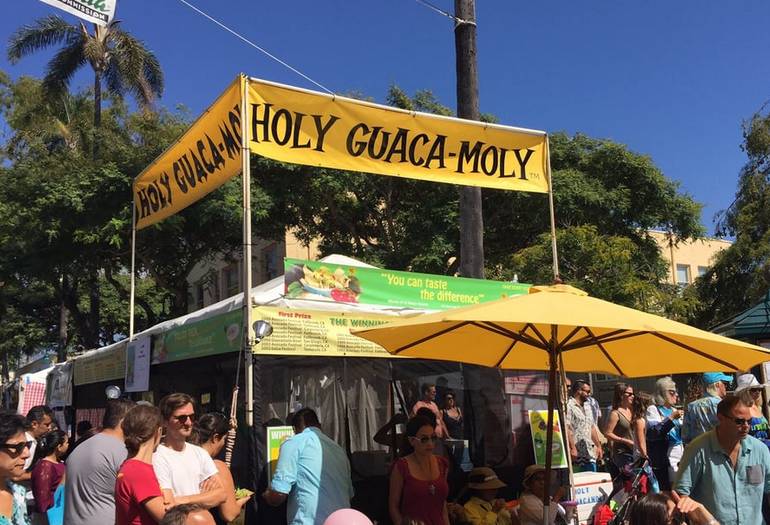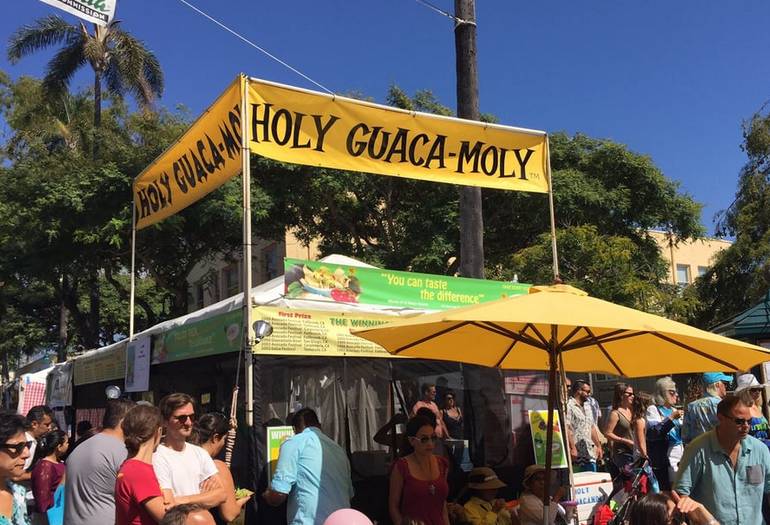 California Avocado Festival
There are also a dozen antique stores, small boutiques, and restaurants that line the main street. Once a year, the town's normally peaceful streets transform for the Annual California Avocado Festival, an October spectacle devoted to good eating and family fun. The California Avocado Festival is usually held in October.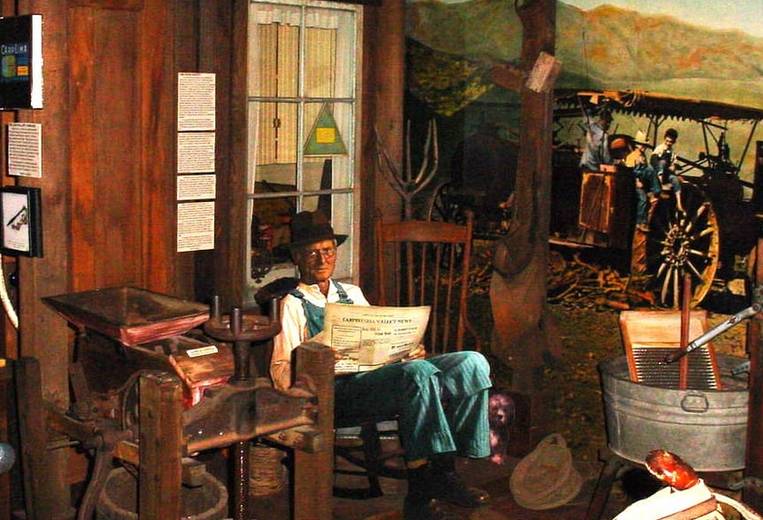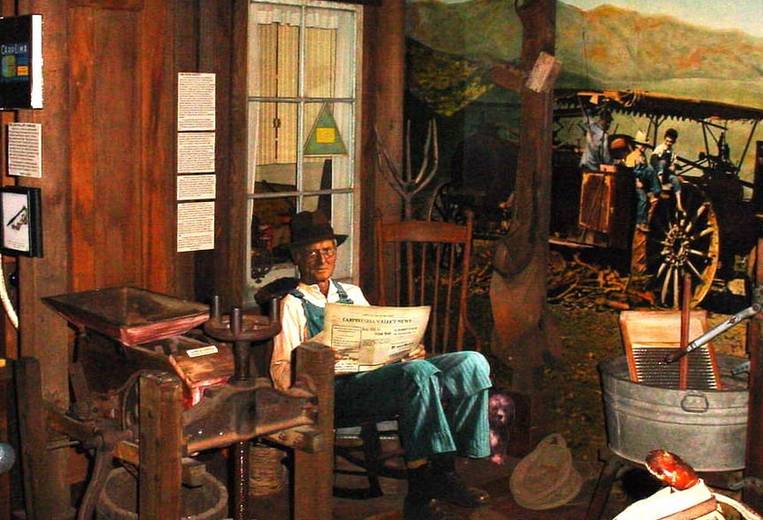 Carpinteria Valley Museum of History
One place that provides a fascinating glimpse into the Valley's past is the Carpinteria Valley Museum of History. Exhibiting three cultural periods: the Chumash Indians, Mexican Rancho, and American Pioneers – Chumash artifacts, Mexican cattle rancho, Victorian home, and agriculture artifacts. Address: 956 Maple Ave, California. Admission is free.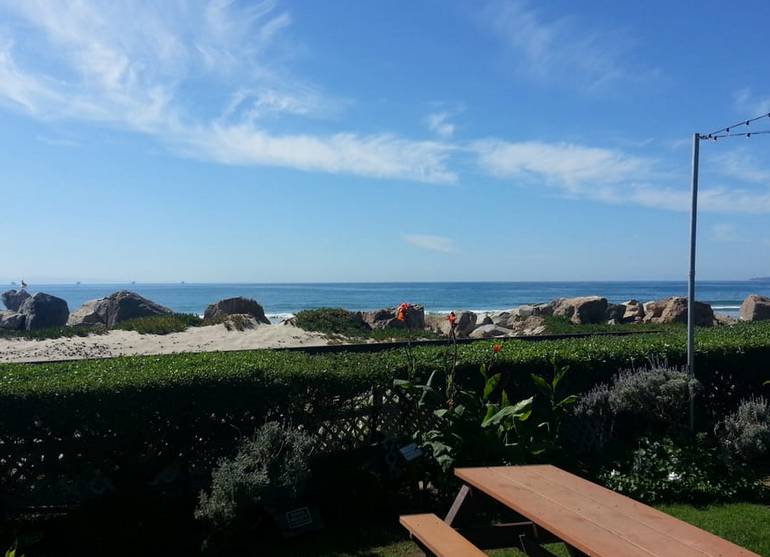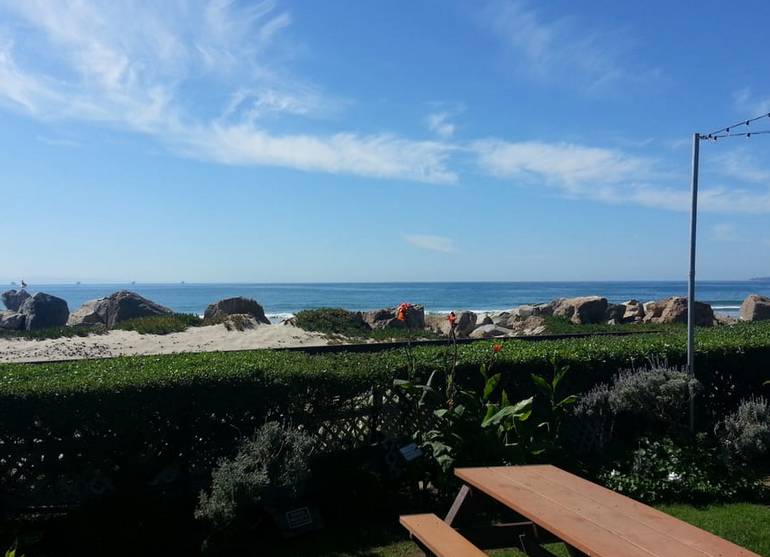 Santa Claus Lane
For more than 70 years, Santa Claus Lane has been luring passersby with a mix of restaurants and shops. Not too much is left of the original roadside attractions. The Garden Market is located in the original building. A surf shop and Padaro Beach Grill are nearby. Several huge beach homes have been built just north of the original building. And the giant Santa Claus was taken down years ago, deemed too tacky by the city. Address: 5905 Carpinteria Ave, Carpinteria, CA 93013.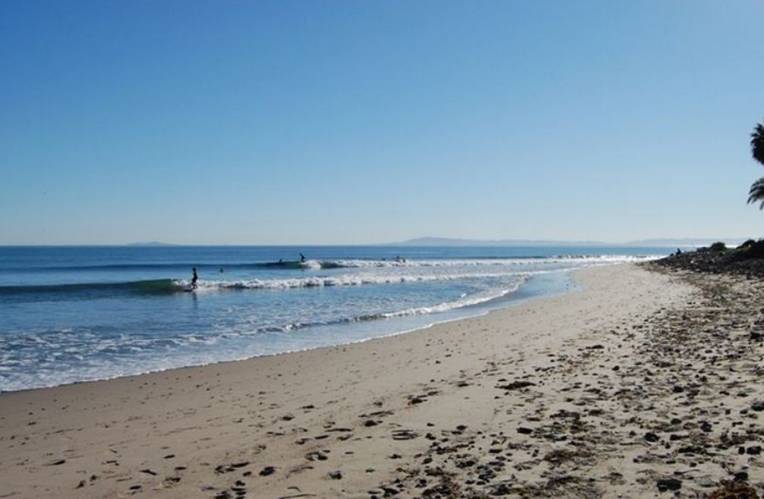 Rincon Beach Park
But what has made Carpinteria famous is Rincon Beach Park, also known as the "Queen of the Coast," the most famous surf spot in California known around the world for its long, peeling rights. Celebrated in Beach Boys songs, surfers of every age hang ten at Rincon Point still to this day. But non-surfers will also love this jewel of the coast, with its wonderful lookout point that allows you a panoramic view of the ocean.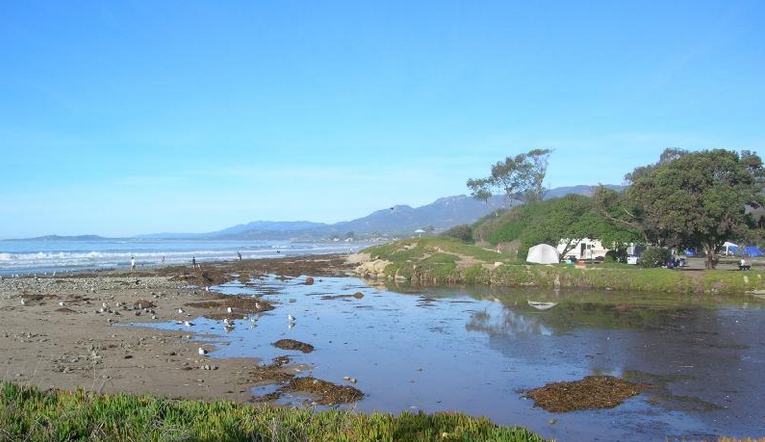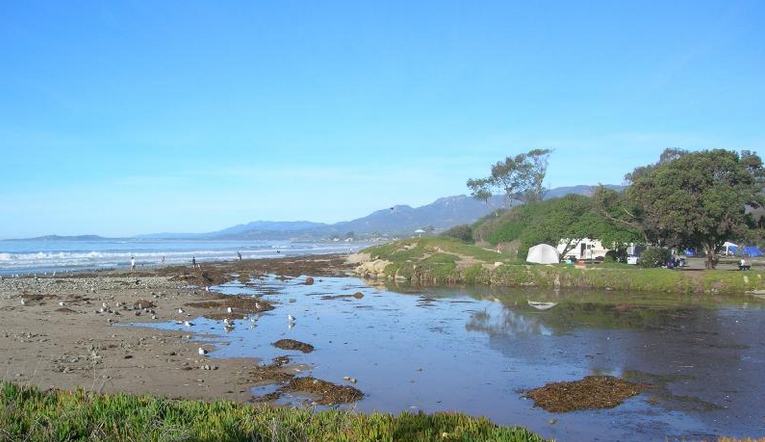 Carpinteria State Beach
Beautiful sandy beach for swimming, surf fishing, tidepool exploring, and camping. Campers can use tents, motorhomes, and trailers up to 30 feet long in the Anacapa and Santa Cruz Campground loops, but there are no hookups. Water, sewer, and electrical hookups are available in the Santa Rosa loop. More information. Address: 5361 6th St, Carpinteria, CA 93013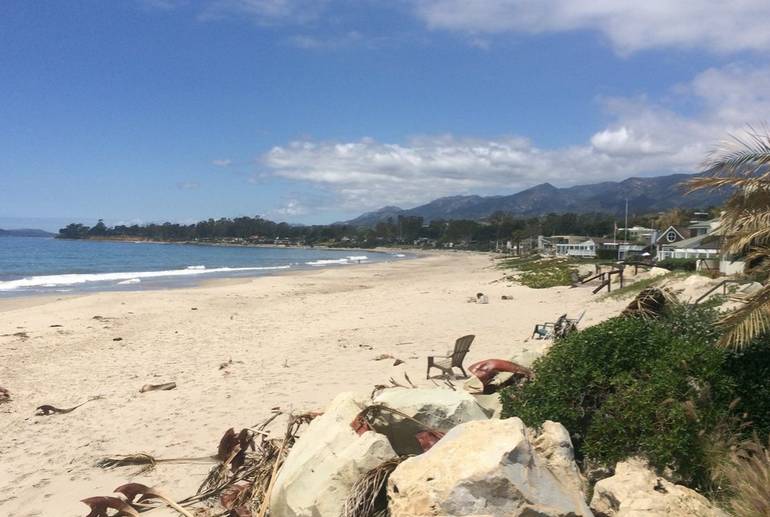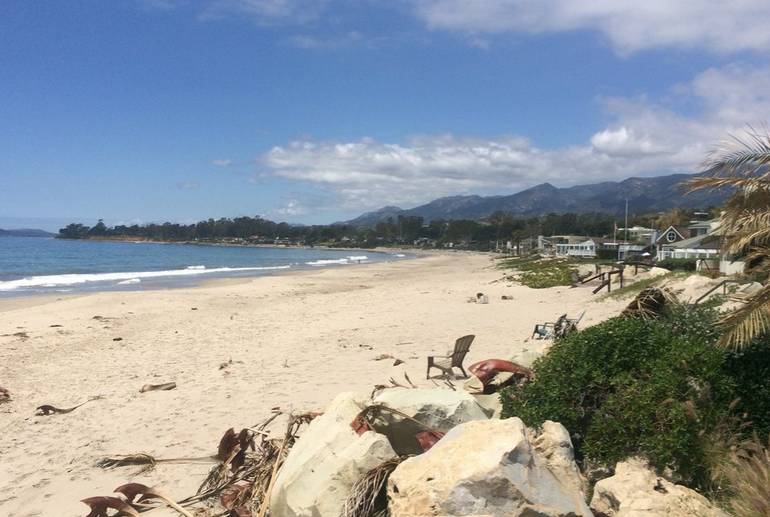 Getting to There
Carpinteria is an easy drive from anywhere in the San Fernando Valley or Los Angeles. Expect a two-hour drive from downtown and up to three from Orange County. Next time you are looking for a weekend getaway, explore Carpinteria.