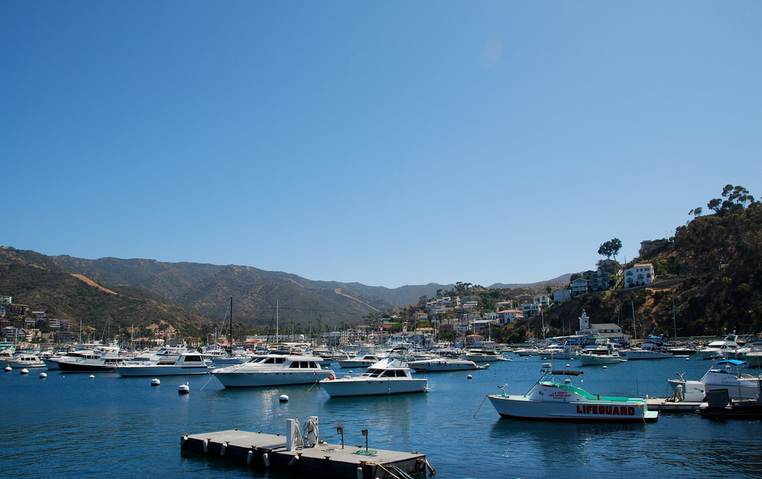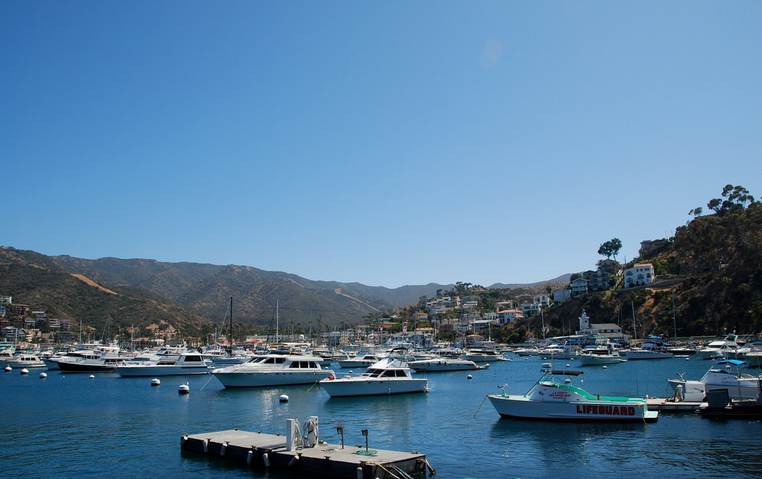 A Catalina Island day trip is perfect for those that don't have the time to travel to some remote, faraway location. Catalina Island is located just 26-miles off the coast of Southern California, southwest of Los Angeles.
Catalina is part of the eight Channel Islands archipelago and is the only one of the eight islands with a significant civilian population.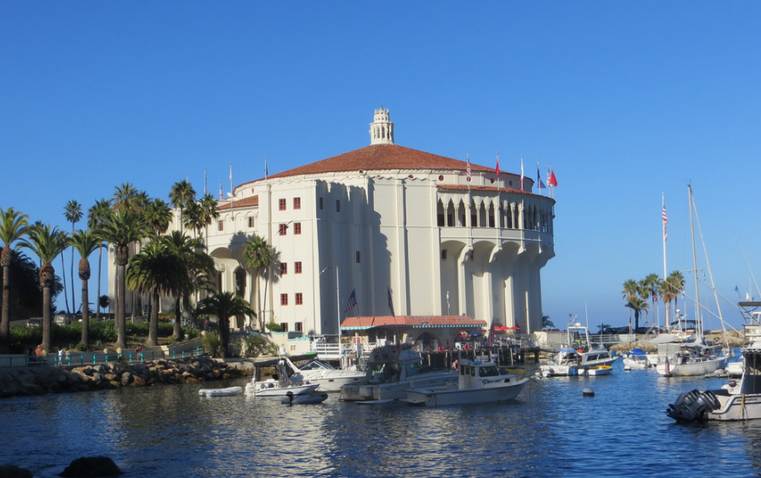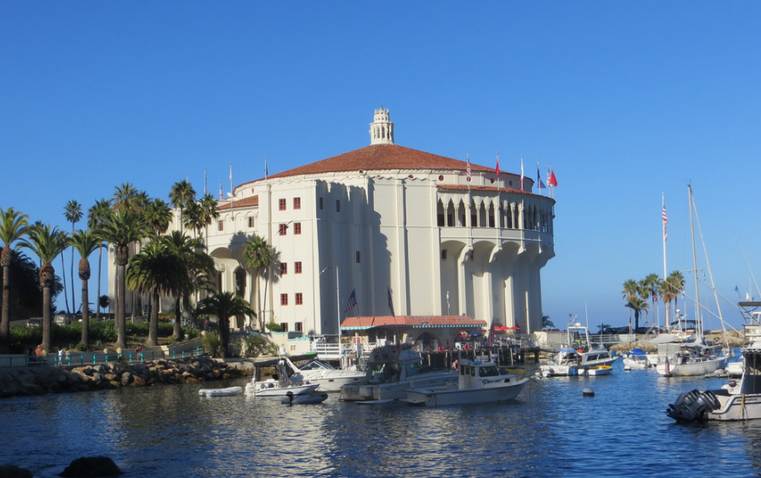 The island totals 76 square miles of beautiful waterfront and mountainous majesty, with Mt. Orizaba being the highest elevation at 2,069 feet, while Mount Black Jack is close behind at 2,006.
The water between Catalina and the mainland runs nearly 3,000 feet deep, or more than 1/2 mile. The water temperature ranges from 64 to 73 degrees in the summer and 54 to 59 degrees in winter, rivaling many of the most expensive getaways outside the US.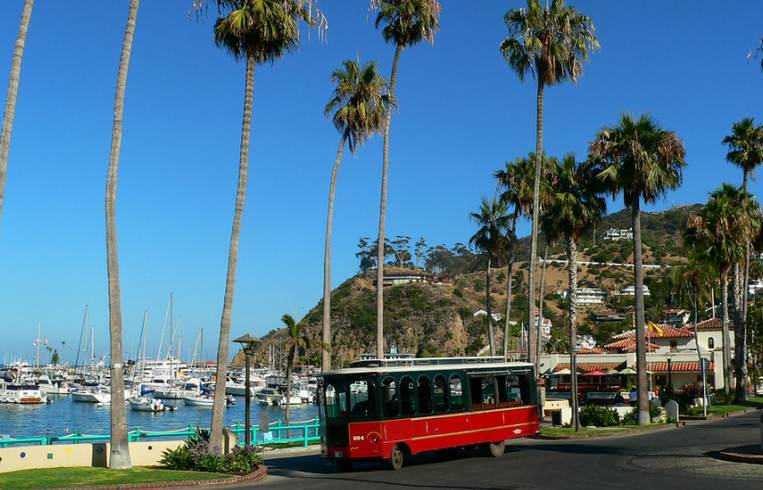 Things To Do on Catalina Island For A Day 
Just about any traveler can find something to do on the island. If you can stay for a few days, it's good to start with a scenic city tour to get a feel. Stroll along the palm-lined streets and shop for unique island gifts.
If your idea of an island getaway is an outdoor experience, an excellent start to your adventure would be to take a glass-bottom boat ride. It's a great way to discover Catalina's abundant marine life.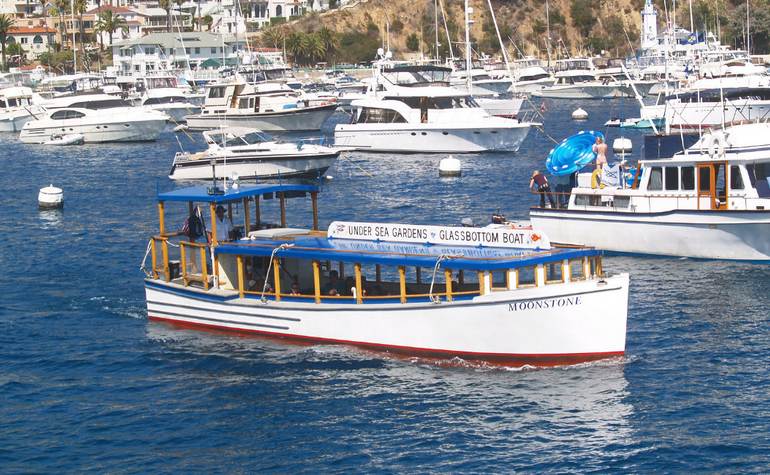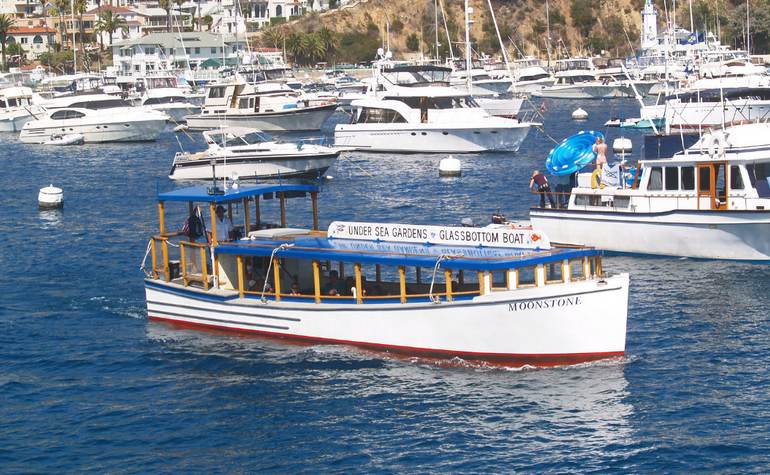 Another Catalina Island day trip activity is to rent a kayak or paddleboat and test your stamina as you make your way along the coast. A kayak is an excellent way to explore the many nearby coves and underwater caves. It's common to see anglers kicked back on an offshore fishing expedition.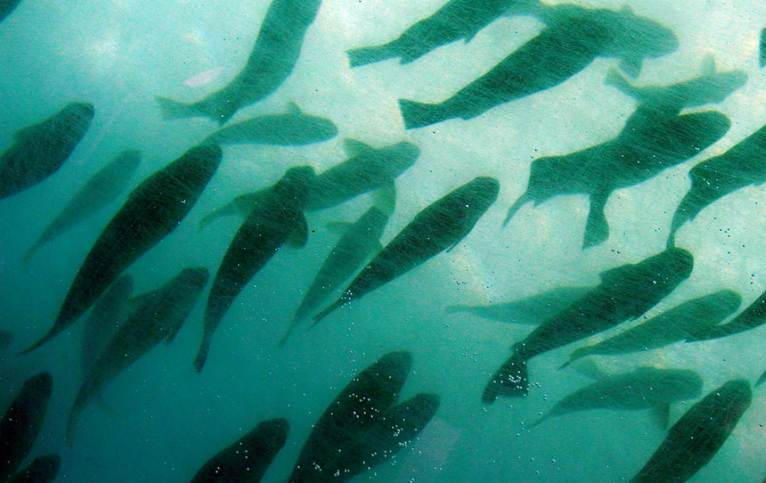 Descanso Beach is a great spot to lie on the grass and maybe take a dip in the calm waters or even dive in at the Casino Dive Park. A few local businesses offer parasailing, diving, and snorkeling lessons and rentals, so it might be time to explore a new island-style hobby.
During the day, families can play a round of miniature golf or rent a golf cart and tour the island together. Dad can play golf at the Catalina Country Club and have lunch while mom can enjoy the onsite spa and massage facilities. Tennis courts are available to partner up for a tennis match. Kids love the Nature Center at Avalon Canyon.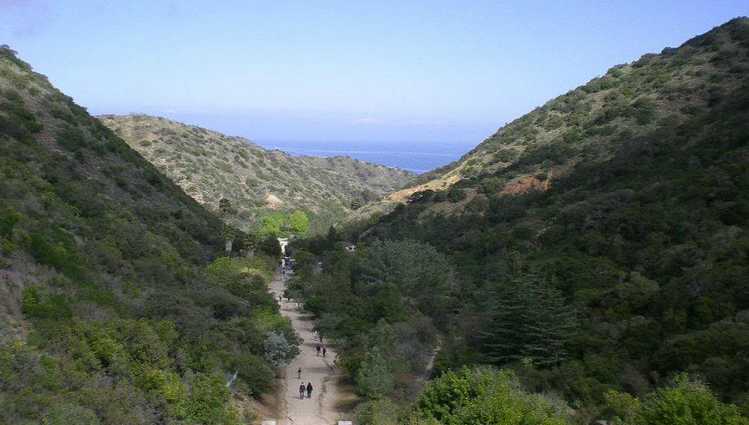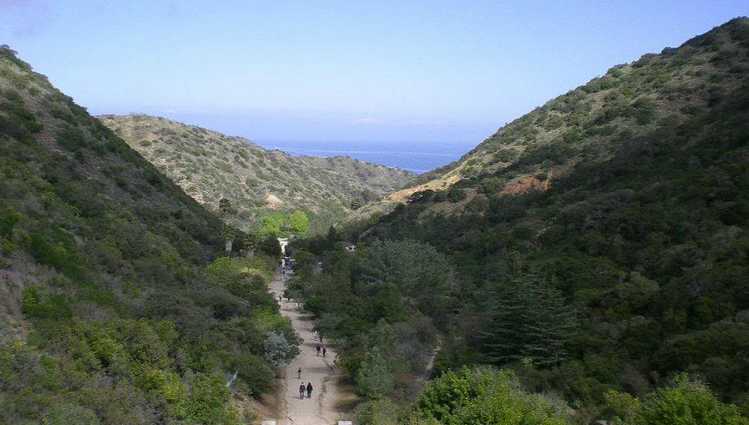 Wrigley Botanical Gardens
Wrigley Memorial and Botanical Gardens are good places to start your Catalina Island Day Trip. Enjoy a peaceful stroll and perhaps a good place to clear your mind from the day-to-day worries while Ballast Point offers a stunning overlook of this Mediterranean paradise.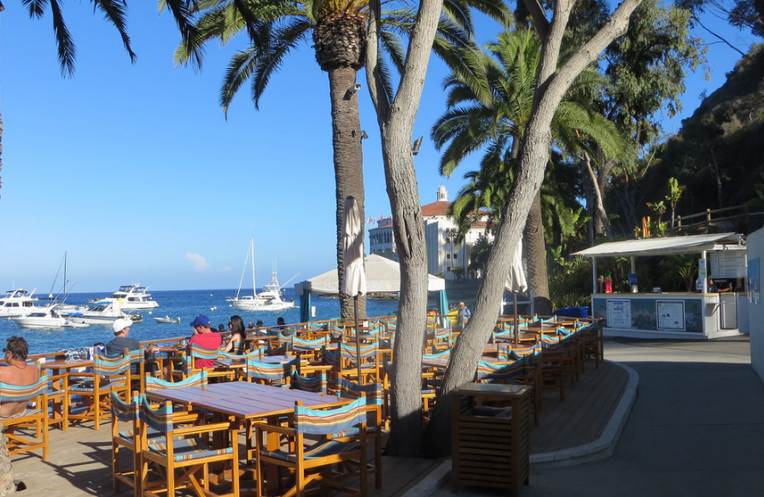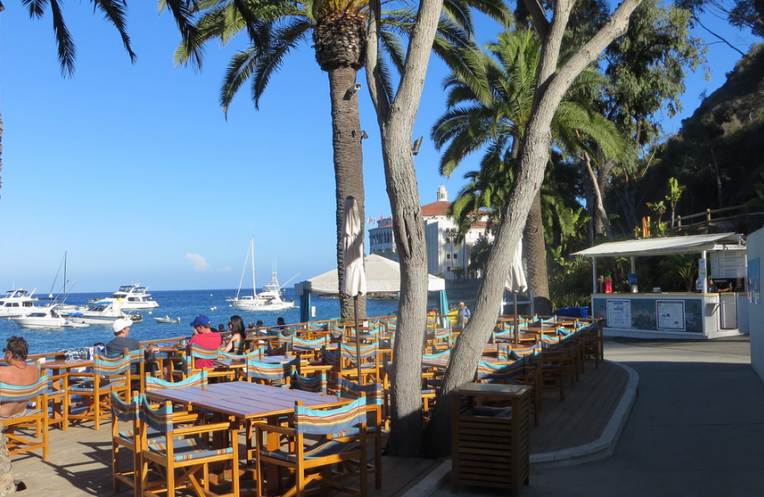 Dining and Lodging Catalina Island
When you're ready to visit Catalina, the Seacrest Inn is the perfect romantic setting with whirlpools available. The Old Turner Inn is a more traditional bed and breakfast. Catalina Island Weddings are popular. If you dream about a wedding in a faraway land, your budget does not allow you to.
Seaside restaurants offer a gourmet's dream with more classic and exotic dishes. Luau Larry's is a relaxing spot with an ocean view and tropical drinks. El Galleon Restaurant and Lounge is a family-oriented spot with live karaoke.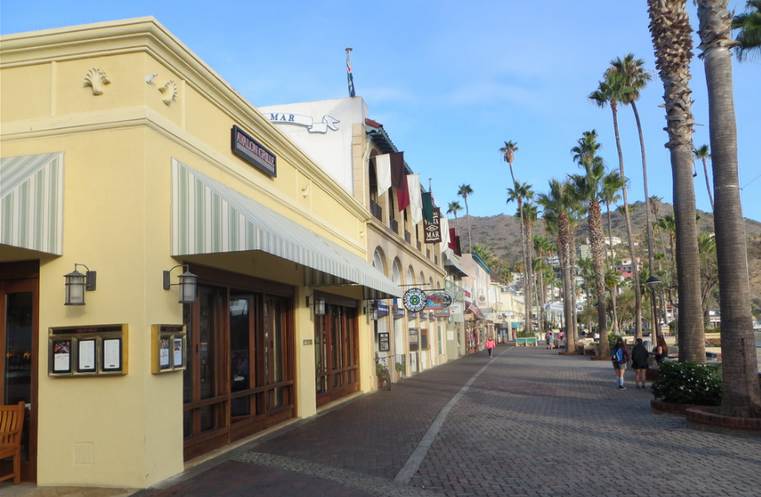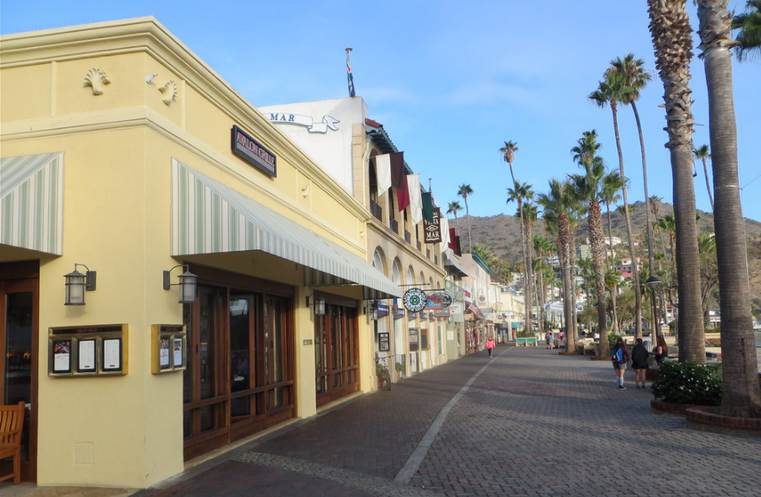 The Chi-Chi Club is a 21 and over nightclub for the younger set. DJ's live bands, shows, and a VIP Lounge are available for private parties.
The beautiful Casino Ballroom and the Avalon Theatre is the spot to spend the evening after a long day of activities. The theater shows evening movies, while the ballroom features a calendar of events suited for couples who wish to enjoy a romantic evening of dining, dancing, and music.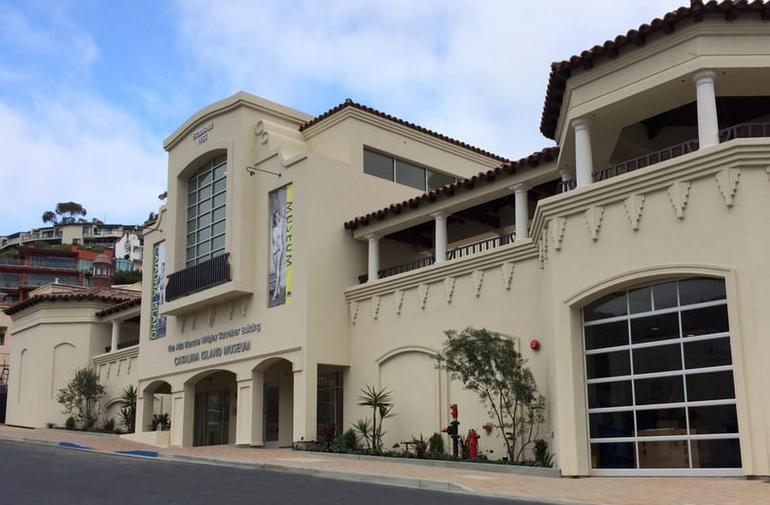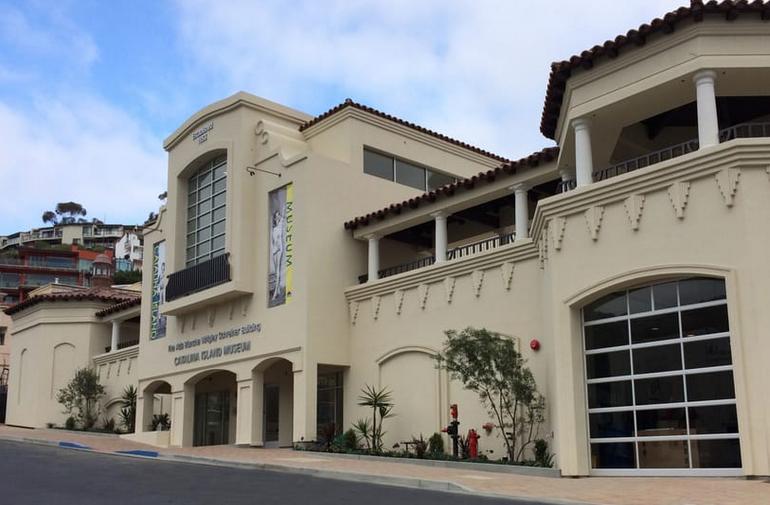 Catalina Island Museum
Discover the history of the island at the Catalina Island Museum. There are hundreds of photos, exhibits, and artifacts at the Ada Blanche Wrigley Schreiner Building in downtown Avalon. 217 Metropole Avenue Avalon California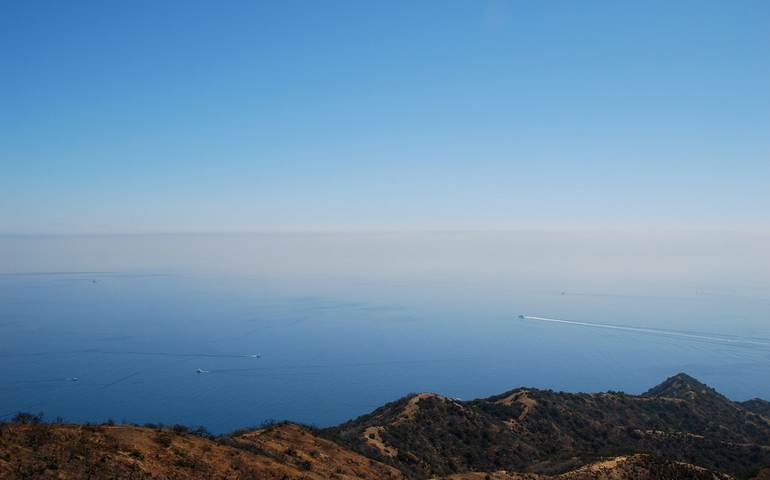 Camping on Catalina Island
Landlubbers will enjoy camping at one of the five campgrounds on the island, including Hermit Gulch Campground, a popular site that offers trails that connect to the Trans-Catalina Trail. The track is 37-miles that snakes through a good portion of the island.
Two Harbors campground is another favorite, and there are several more primitive campgrounds in the area that allow true adventurers to boat in. Mountain biking is a great way to explore the scenery, and it's pretty common to see people renting bikes and taking a leisurely tour of the island.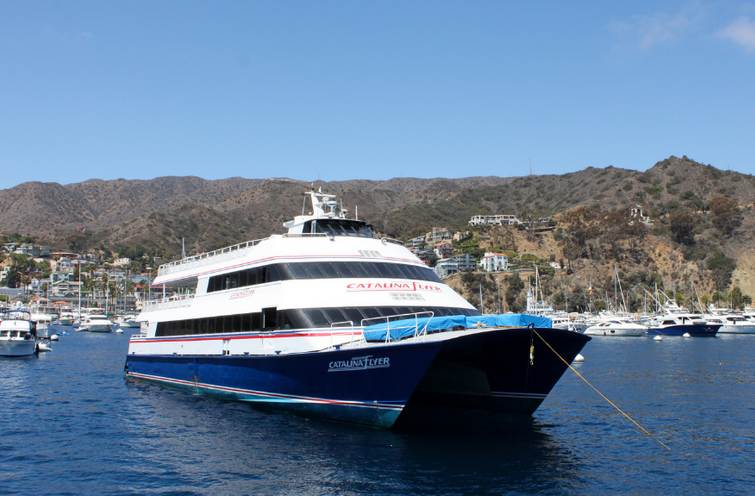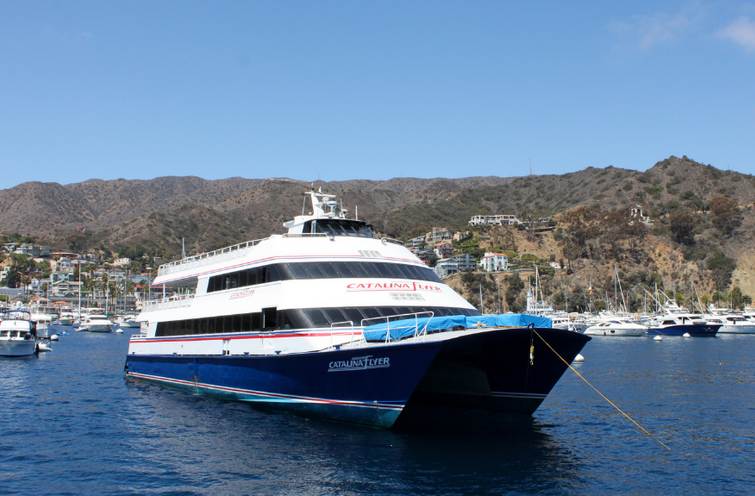 Catalina Island Day Trip Getting There
Transportation comes in several forms. Helicopters can be arranged, private boats and dock, and small private planes can be accommodated, but most of us will use the island boat shuttle.
However, the most popular choice is The Catalina Express Shuttle which leaves several ports. Dana Point, Long Beach, and San Pedro. The shuttle takes about 1.5 hours from the pickup point and your drive to the shuttle location.