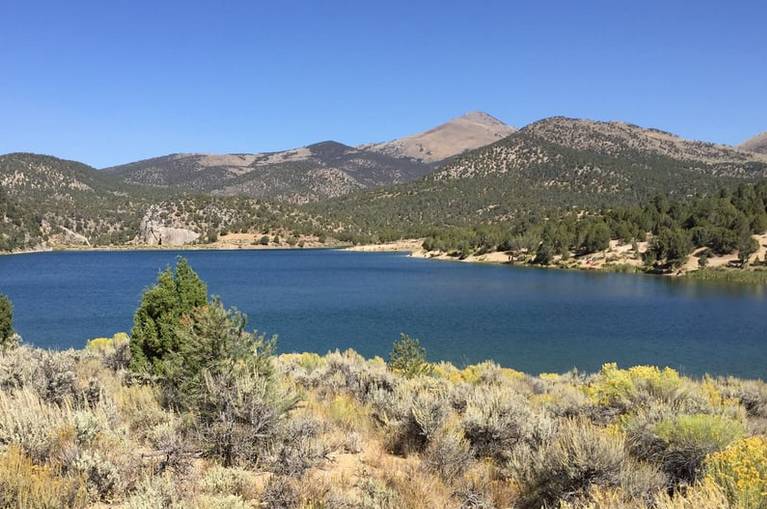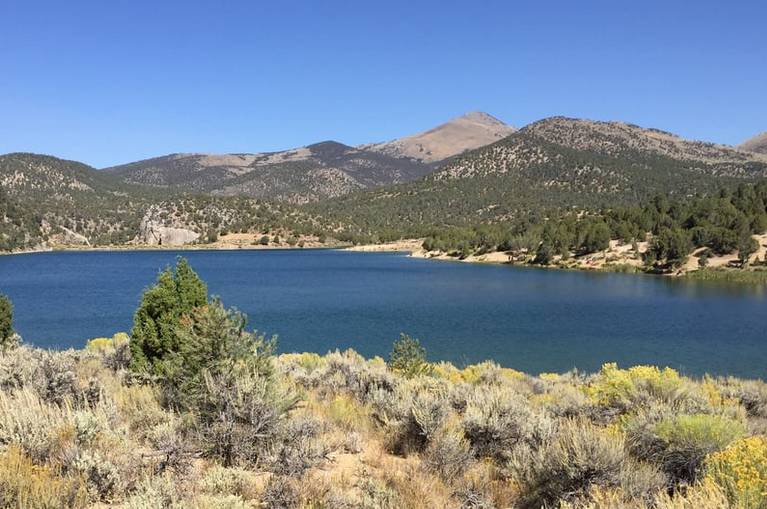 Cave Lake State Park is located in an isolated section of Northern Nevada, about 20 miles from the town of Ely. The lake is not huge but big enough to hold a population of native brown and stocked rainbow trout. Boats are permitted on the lake but must adhere to speed limit, no jet skis here.
The main pastime at Cave Lake State Park is enjoying nature. If you're looking for speedboat action, head to Lake Tahoe or Lake Mead. Cave Lake features two campgrounds Elk Flat Campground and Lake View Campground. The nearest town Ely offers several motels and is home to the Northern Nevada Railway Museum.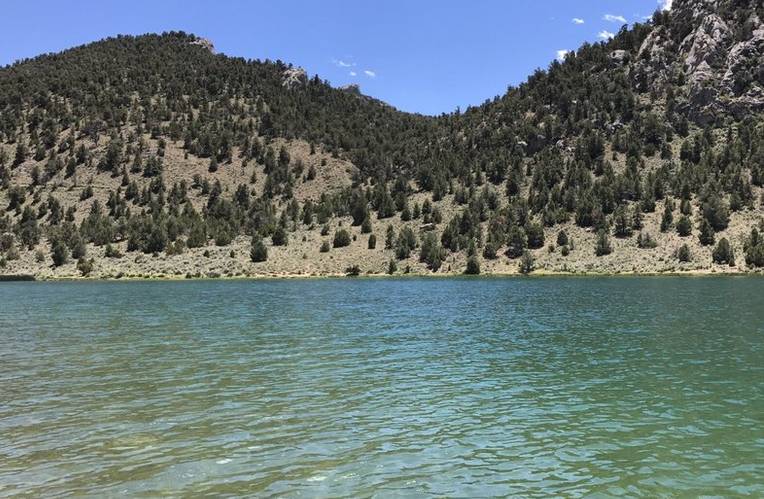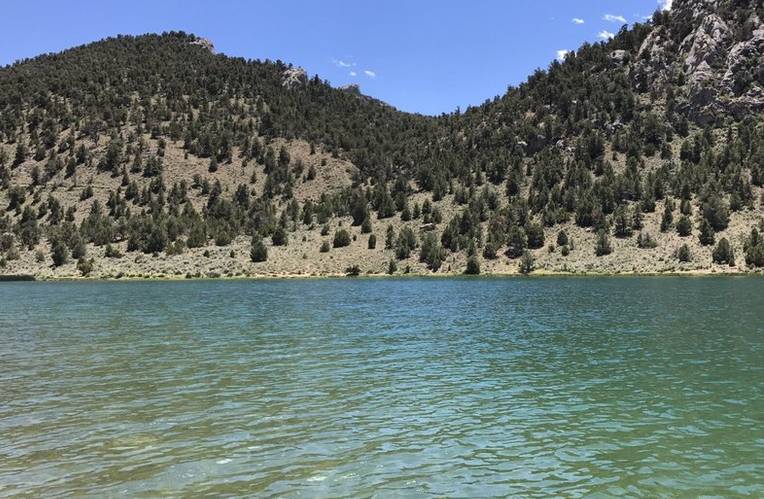 If you're just visiting for the day, there are picnic areas along the lake along with bathrooms and water. There is a per-vehicle fee to enter the park, which you pay at a kiosk. Rangers do visit the park but do not take entrance money, but may check to see if you have paid.
Camping is on a first-come, first-serve basis, with no reservations. Due to the remote location of the park, finding a campsite should not be a problem. There is also one Yurt (Mongolian style round tent) that can be rented. Contact park ranger for details.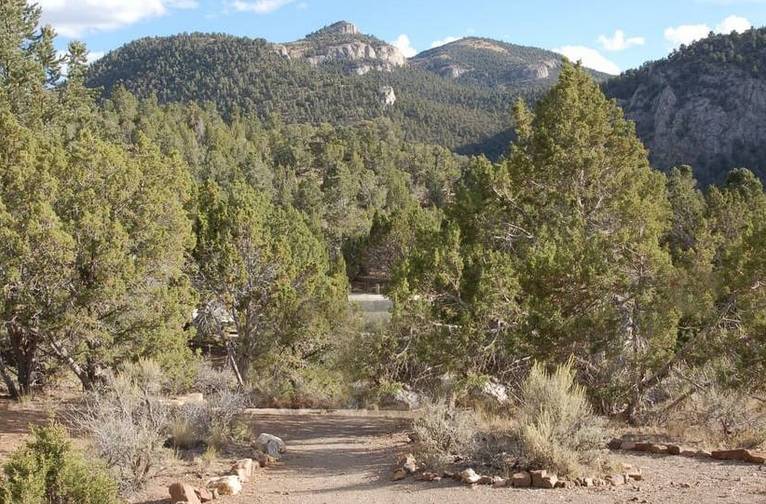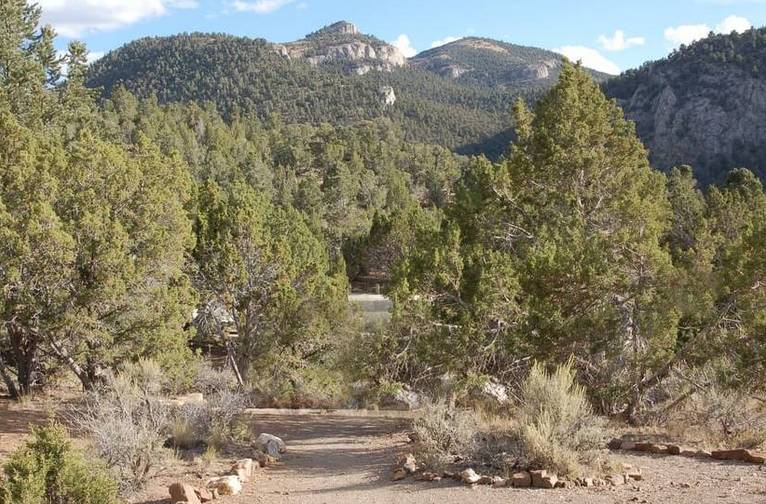 Most visitors arrive during the spring and summer. However, Cave Lake State Park is open year-round. Popular winter activities include ice fishing and the annual ice and snow carving contest held each January. Snowmobiling is allowed within the park on dirt roads.
The weather at cave park runs from pleasant spring, hot summer, and downright cold in the winter. December through early April, you should expect snow on the ground. Park roads are cleared of snow, but four-wheel-drive vehicles are recommended during the winter.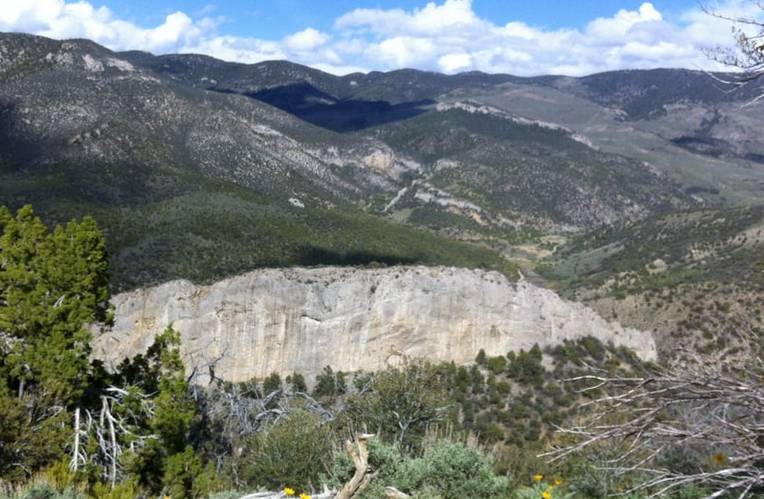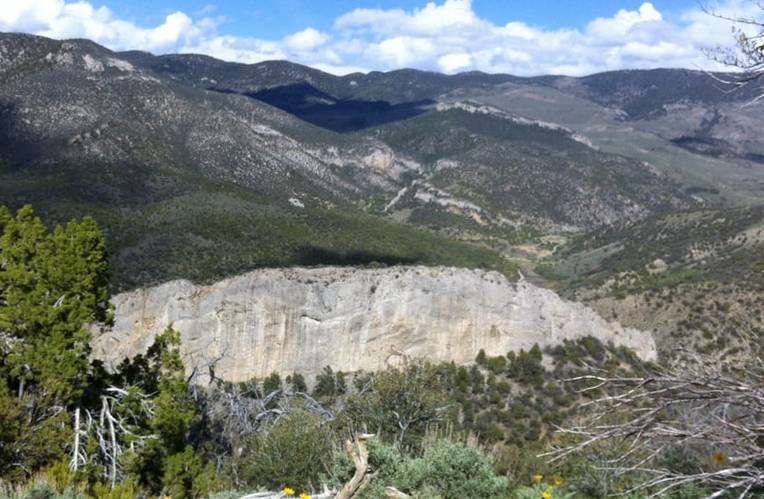 Ice Festival Cave Lake State Park
The annual White Pine Fire and Ice Festival at Cave Lake Park is one of the busiest times of the year. The contest is Sponsored by White Pine County's Tourism and Recreation Board. Visitors can watch ice sculptors at work, ice skate, enjoy campfires, and watch a fireworks display.
Directions to Cave Lake State Park: from Ely take Highway 50 to Highway 486 turn off then on to the park. About 19 miles.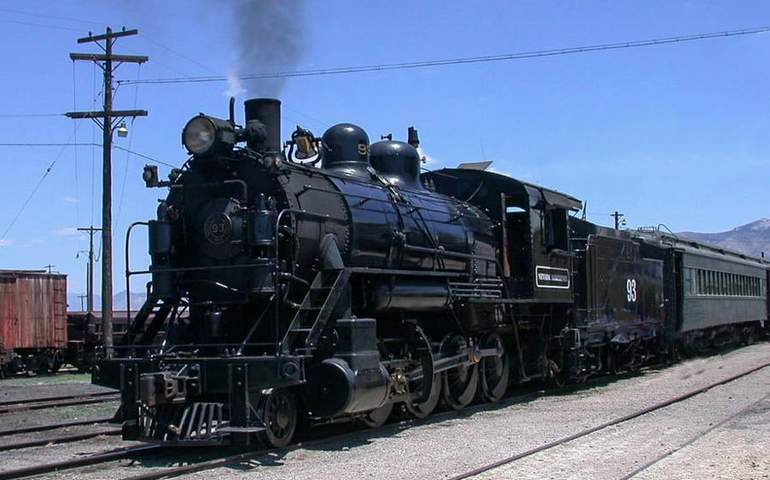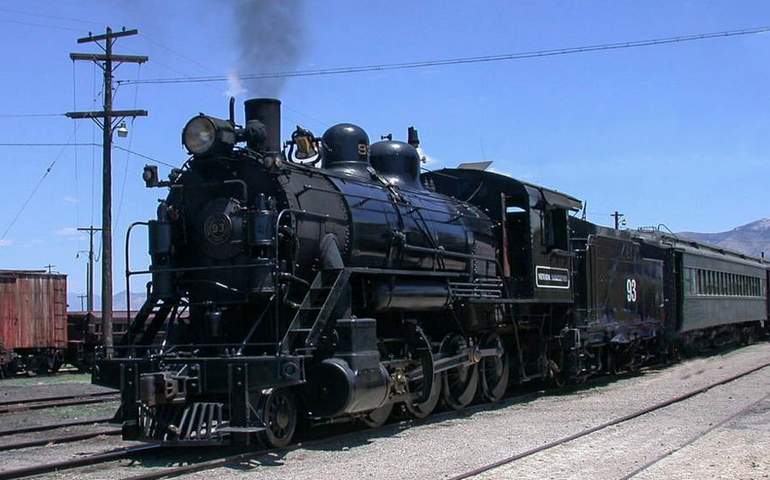 Nevada Northern Railway Museum Ely
Ely has a long history of rail dating back to the early 1900s. Both freight and passenger trains served the area. Like many other areas, rail service declined and finally petered out. To relive the glory days of Nevada Northern Railways, a visit to this museum is a must.