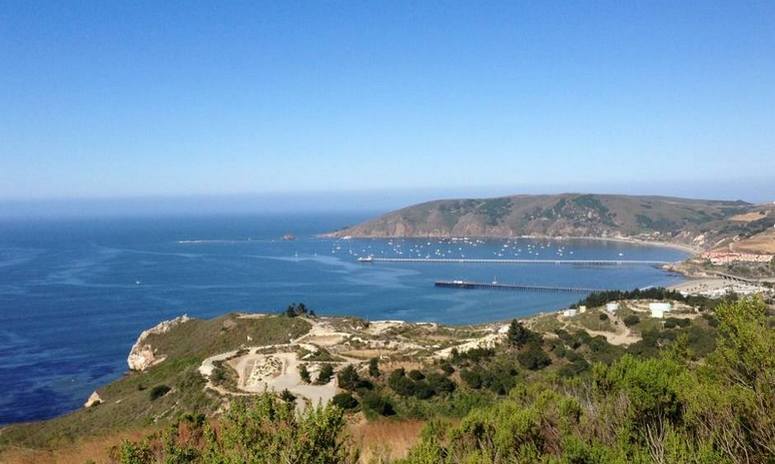 Sycamore Springs Resort is more than your ordinary spa. It's a sanctuary that has been put together by a special group of people, to create a special kind of place. A retreat for residents of Los Angeles, San Francisco, and every metropolitan area in between. A brief but well-deserved respite. A chance to temporarily escape the chaos that is life in a big city.
Alright. It may not be a cure for all that ails you. But we're willing to bet a few days away to this Avila Valley paradise will leave you feeling relaxed and rejuvenated. Strip down, and sink into your private outdoor hot tub. Gaze out over the lush forest and the rolling hills. You'll sense the magical minerals in the water, and smell them rising up from the steaming pool. There's definitely something special in these waters.
Guests to Sycamore Springs can rent a hillside hot tub by the hour (reservations recommended) or stay overnight at the resort and enjoy your very own private balcony with a mineral water hot tub. Larger groups can relax in the Oasis Waterfall Lagoon which can accommodate up to 30 people.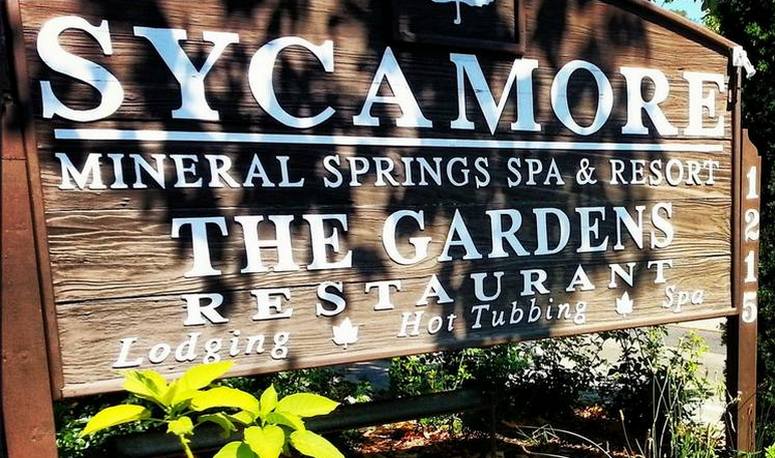 Naturally, Sycamore offers guests a wide selection of conventional spa services. These include facials, massages, scrubs, and body treatments. But there are also customized couples and detox packages designed to suit your particular needs. For those who only have time for a "quickie" Sycamore offers a "Day Away" special between Monday and Thursday.
Guests staying at Sycamore Springs have their choice of several accommodation options, all of them designed to calm your mind and soothe your soul. Each guestroom and all of the luxurious suites have private mineral springs hot tub. Families and groups of friends can opt to rent a three-bedroom guest house outfitted with every possible amenity.
What is it that gives the mineral springs their therapeutic powers? At  Sycamore Springs, the primary ingredient is sulfur. It's often referred to as "Nature's Beauty Mineral". This is due to the fact that for your body to produce collagen, considerable quantities of sulfur are required. Magnesium is another mineral that helps to keep skin looking young and firm.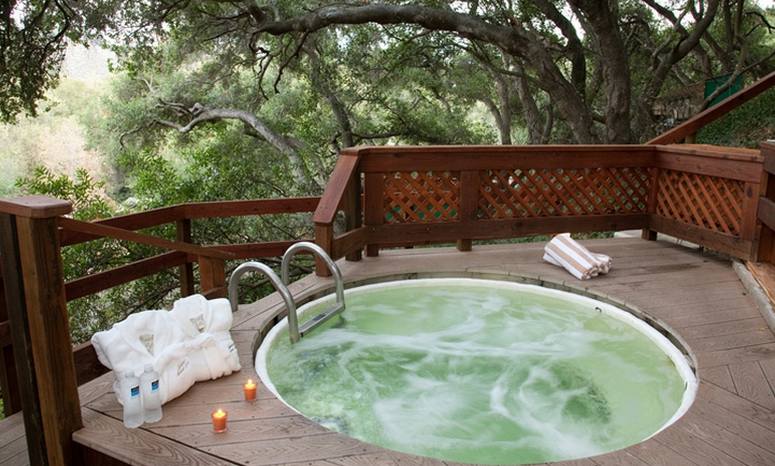 You won't want to spend all your time soaking in the baths, soothing as they may be. The sensational smells wafting up from The Gardens of Avila will drag you from the tub, and down to dinner. The Gardens of Avila is Sycamore's on-site full-service restaurant. Executive Chef Avila's food philosophy is centered around seasonal, organic, and locally produced vegetables, fruits, and proteins.
And the kitchen is creating quite the stir. Start off with seared pork belly accompanied by maple squash, cinnamon brown butter, and fried sage. Follow it up with a main of Dungeness Crab ravioli, pan-roasted organic chicken (raised just down the road) or a grilled rib eye, with sauteed local mushrooms.
Yoga, Pilates, and Tai Chi sessions in the "Yoga Dome" will help you burn off any excess calories. Lose yourself in the stone maze that is Sycamore's Labyrinth, or take the time to reflect in the creekside Meditation Garden. Venture off-site to explore nearby Hearst Castle or the Farmer's Market at Avila Beach.
Bike along the scenic shoreline, or enjoy a romantic sunset stroll on the pier. Discover the charms of Sycamore Springs and environs for yourself. For a day or romantic getaway.
Sycamore Springs Resort 1215 Avila Beach Drive San Luis Obispo, California, USA 93405 Phone: 805.595.7302