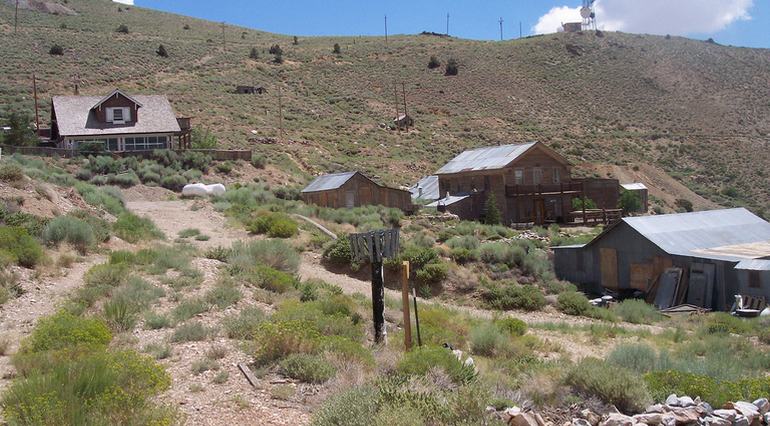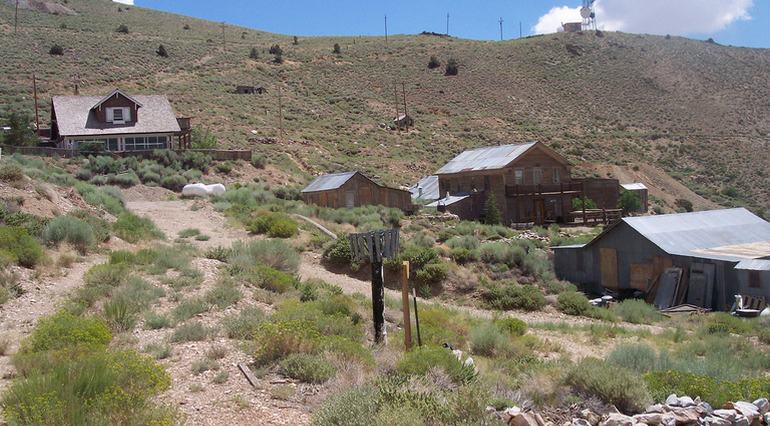 In the Inyo Mountains high above the Owens Valley, Cerro Gordo Ghost Town, a once-booming mining town sits abandoned, and alone. It wasn't always this way. Throughout much of the 1800s, Cerro Gordo (or the "Fat Hill") was pumping out thousands of tons of high-grade silver, lead, and other metals. Pablos Flores is credited with making the first major silver discovery near the Buena Vista Peak. Not long after, hundreds of miners flooded into the area.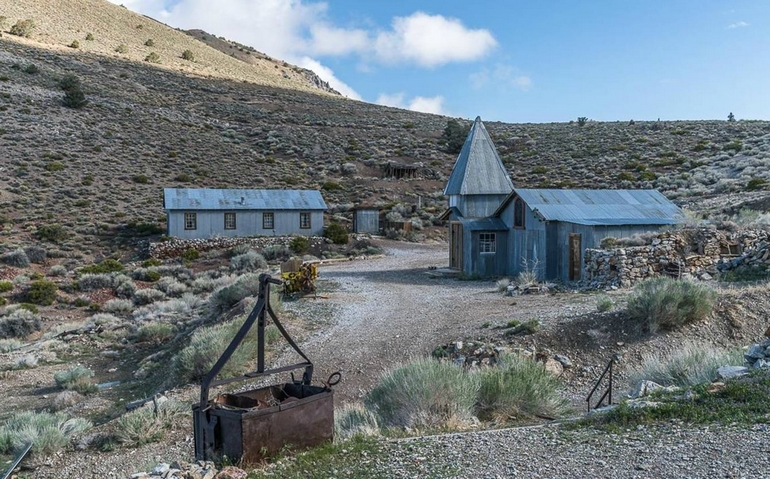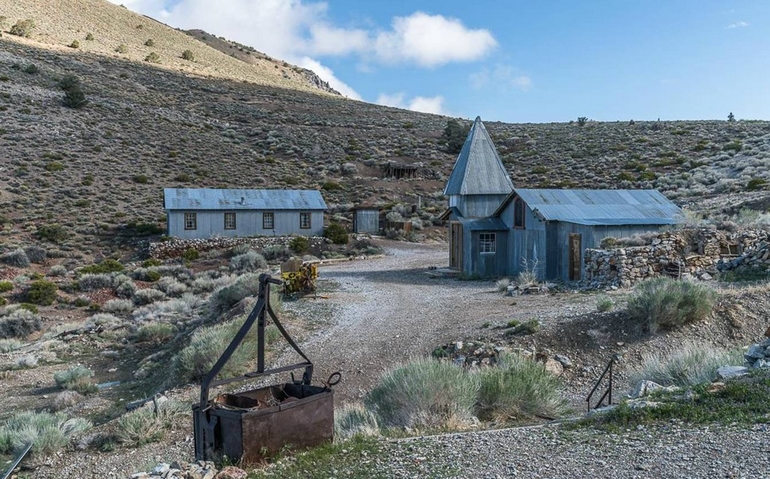 Mortimer Belshaw was a mining engineer credited with helping to establish many of the smelters, shops, and other businesses that sprouted up as word of the silver strike spread. He also built the first real road up the mountain. The rock that had to be cut through during its construction was yellow. Thus, the road became known as the Yellow Road.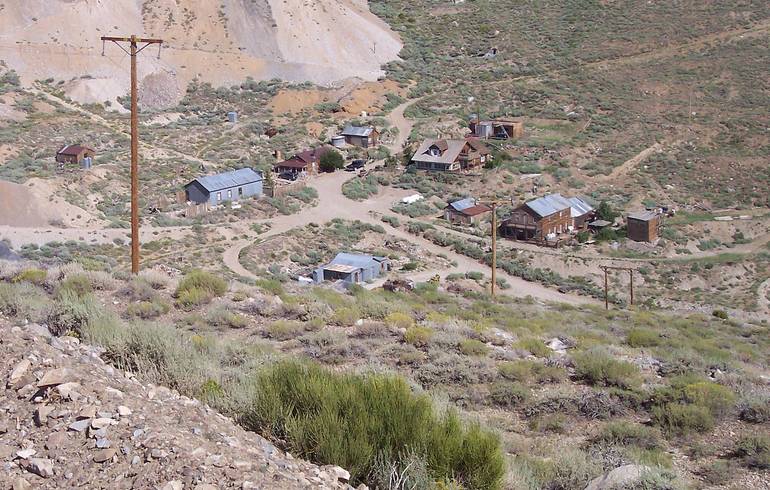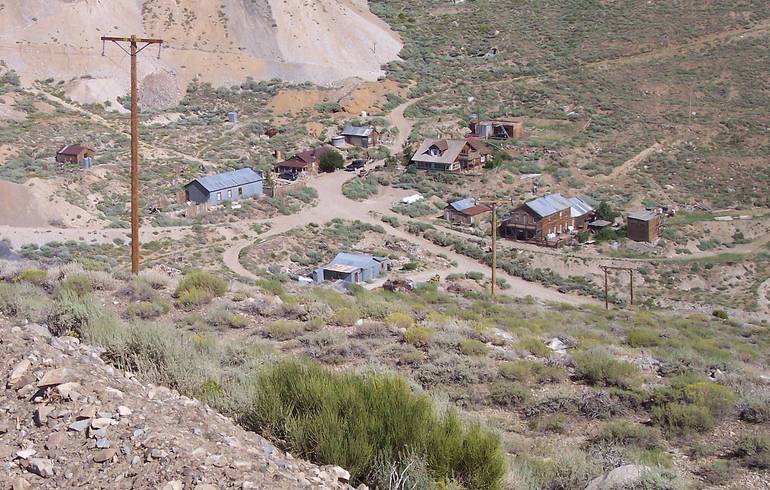 It's the same winding path that you will need to take today to access Cerro Gordo. Spectacular views of Owens Lake and the Eastern Sierra Nevada mountains can be had on the drive up.
As you approach the town, you'll see the remnants of one of the smelter's Belshaw built, as well as the 1871 American Hotel. The inside of the hotel has been painstakingly restored and is a must-see when you visit Cerro Gordo.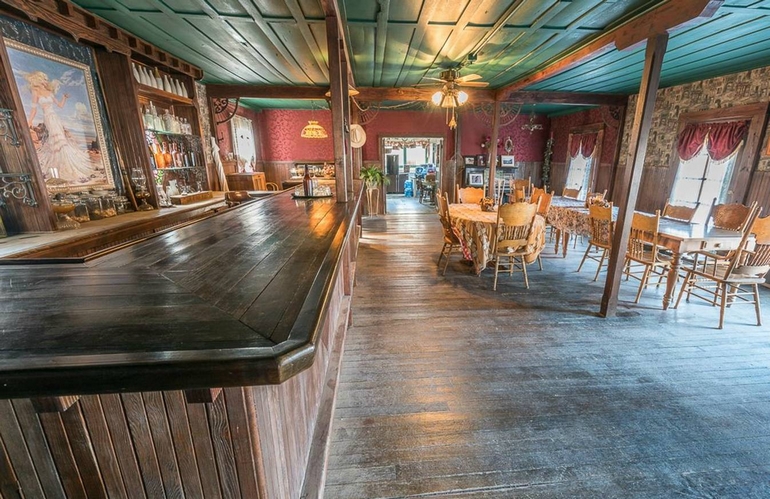 Cerro Gordo Saloon
It's doubtful any mining town would survive long without a brothel, and Cerro Gordo stays true to tradition. She's not in as fine a shape as she once was, but "Lola's Palace of Pleasure" stills stands on its original site a century later. If only Lola could speak, the steamy stories she could no doubt tell!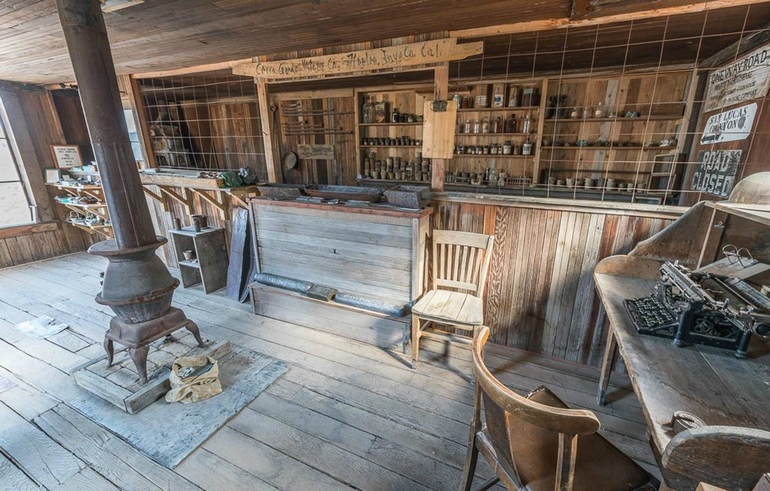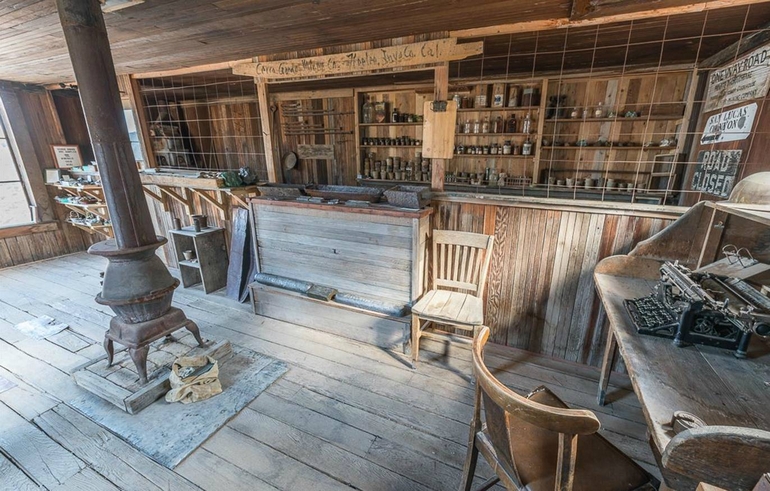 The town's saloon apparently shared in the shenanigans that went on after work in the mines was done. There are more than 150 bullet holes on the floor of the building. Perhaps the one thing that Cerro Gordo lacked (but could have used) was a police station.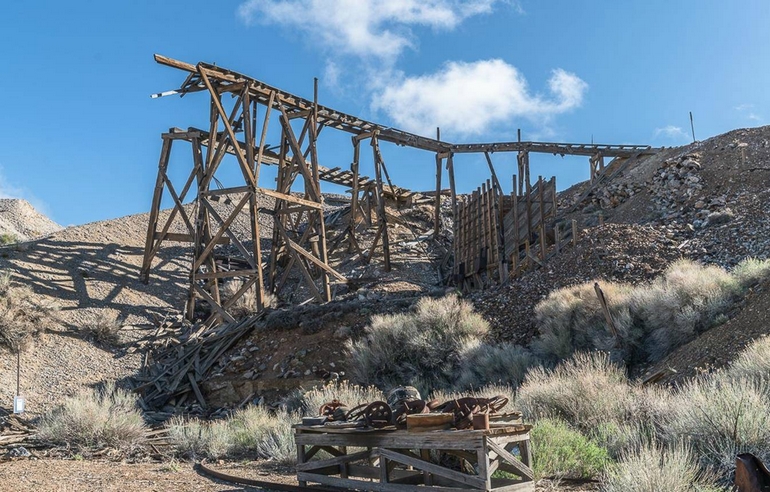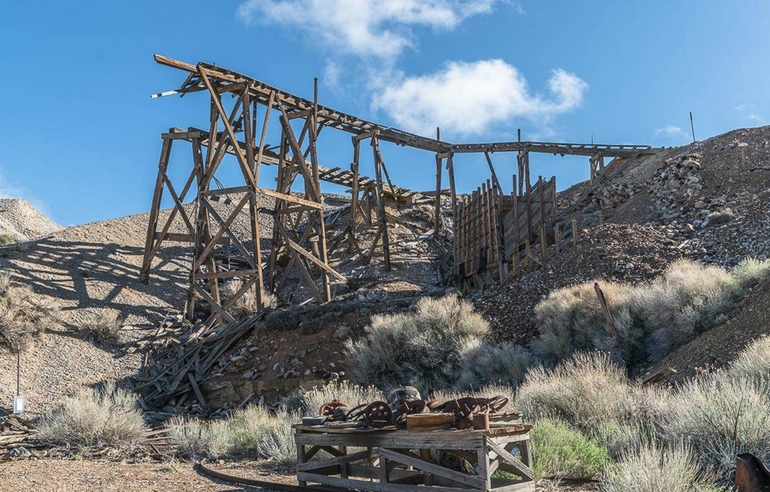 It's worth stopping in at Mortimer Belshaw's private residence. Its bright red paint is now worn and faded, but it's believed to be the oldest building in the town. Everywhere you wander in Cerro Gordo, you'll find mining relics and bits and pieces of the town's past. Of course, you can look and even touch some of what you find lying around, but it is strictly prohibited to remove anything from the property.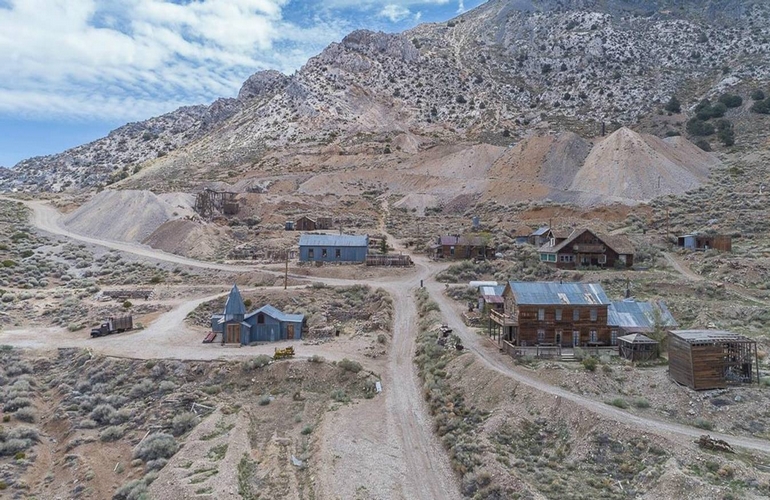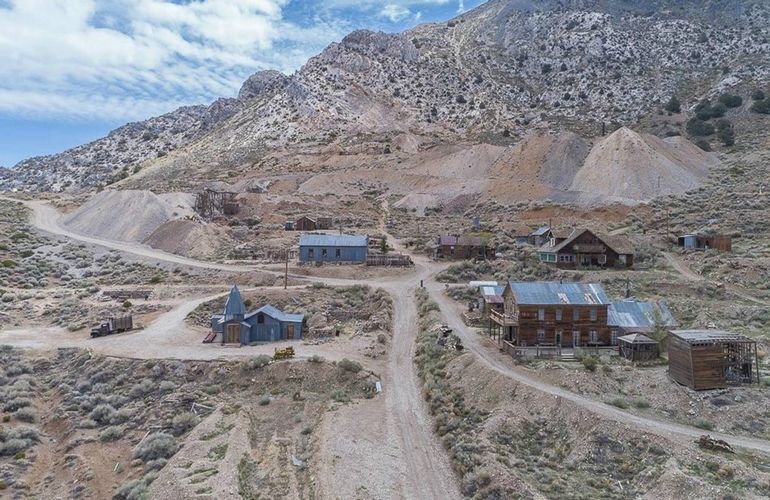 Is it impossible to resist the urge to take a piece of California history home with you? Be warned that stolen souvenirs could bring you bad luck. Some California ghost towns are believed to hold a curse over those trying to take a piece of the town's past with them. A few caretakers have even received bits of plates and nails in the mail with anonymous notes, asking that they be returned to their original resting place!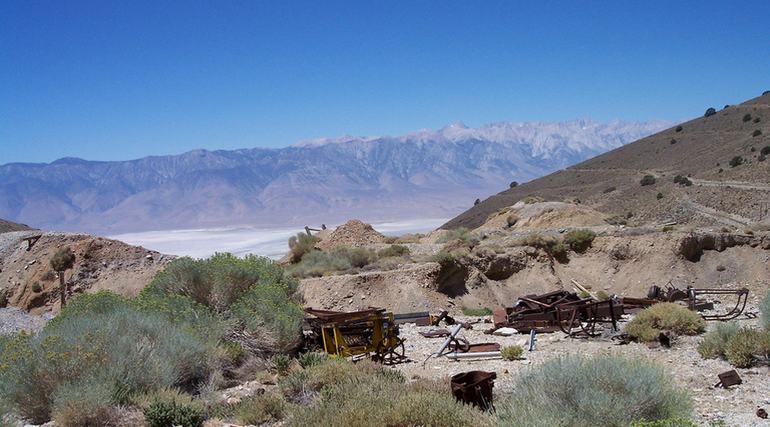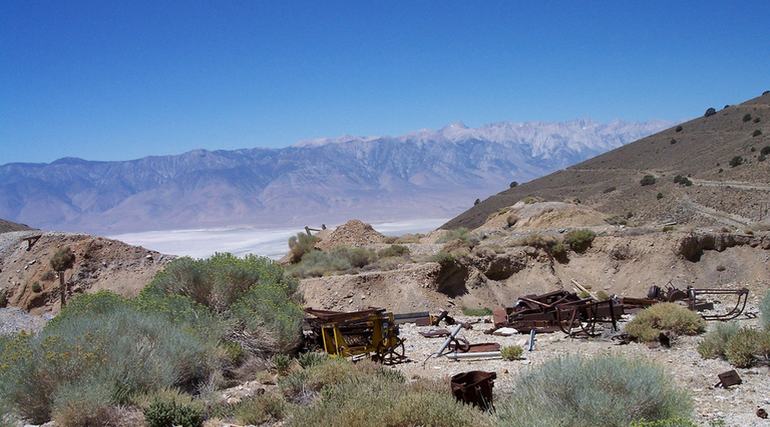 Anyone with interest in early mining machinery and techniques will be fascinated by a visit to Cerro Gordo. Most of the mines were open pit and fairly primitive. But there are old mine ore cars, safes, and drilling equipment still on the site. Inside the Union Mill building, there is a fairly well-preserved and sizable air compressor.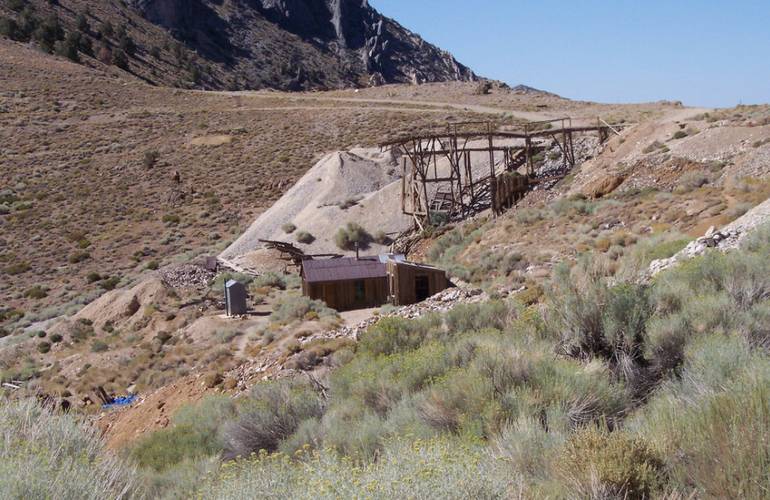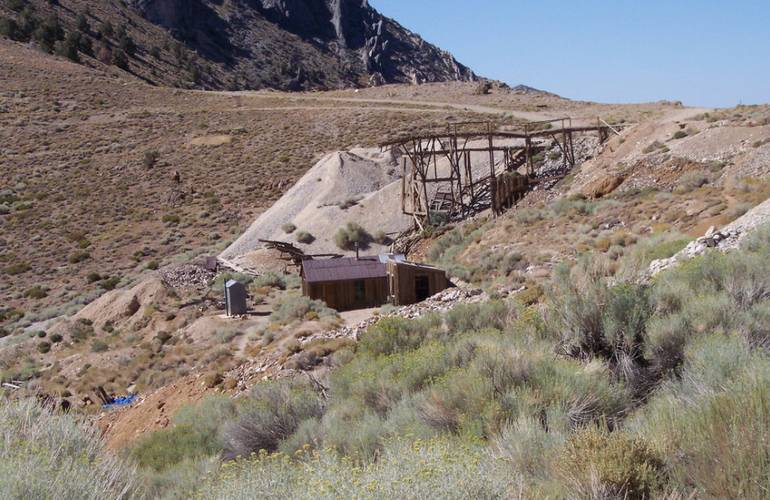 There are ghost towns to be found all across America, and California is no exception. There are some excellent places to visit, once busy towns that eventually ended up on the wrong side of the boom and bust cycle. Why we are drawn to these remains something of a mystery. Nevertheless, every year visitors make their way to the deserted towns that remain scattered across the deserts and hidden high in the California hills.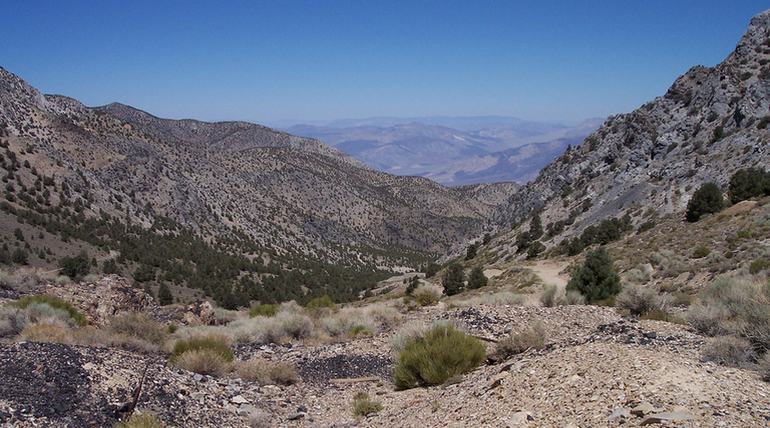 Getting to Cerro Gordo Ghost Town
The Cerro Gordo Ghost Town is privately owned, and you'll need to obtain permission from the owner to access the property. Cerro Gordon road passes through the ghost town. Do not enter any buildings unless you have permission. For info on visiting Gordo Ghost Town: http://cerrogordomines.com/Tours are $10 for adults, and kids 5-12 are free. All proceeds go to the Cerro Gordo Historical Foundation, founded to preserve and improve the townsite of Cerro Gordo.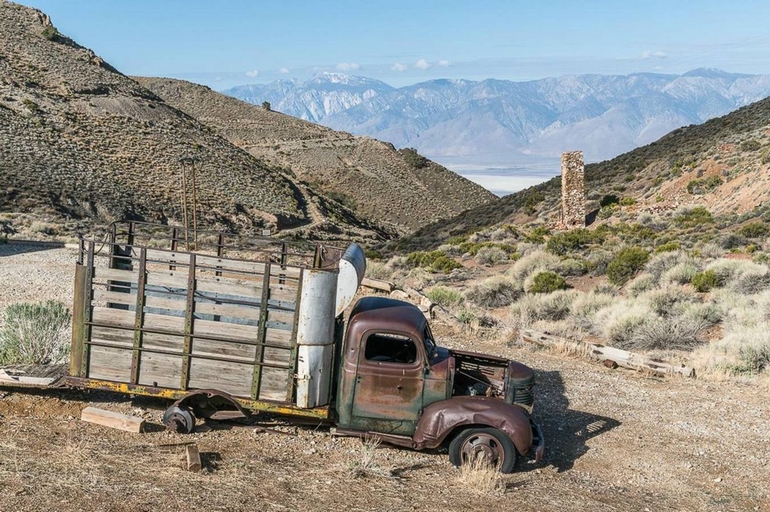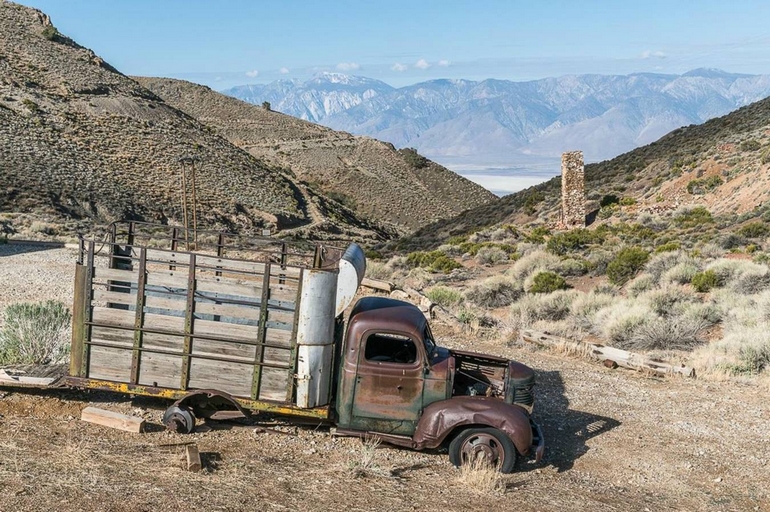 If you plan a visit during the winter, keep in mind that the town is at an elevation of more than 8000 feet. Heavy snowfall is not uncommon, and a 4WD is recommended to get in and out of the town safely. Cerro Gordo is about eight miles up from Owens Valley town of Keeler, which is just about a ghost town with about 60 residents. We recommend that you stop by Stinky Sock Hot Spring and see where the miners used to take their yearly bath and wash clothes.