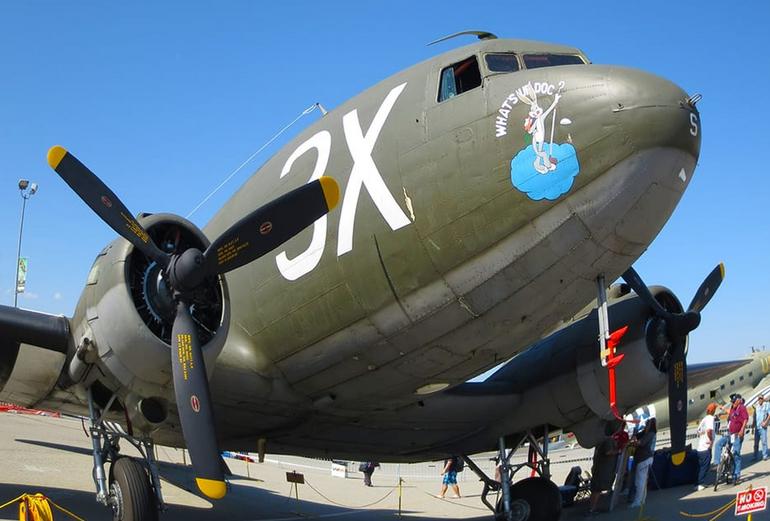 Planes of Fame Air Show is at Chino Airport May 4-5, 2019.  This year's show is commemorating the Planes of Fame Air Museum 60th Anniversary.
Air Show gates open at 8:00 am and there is usually a line forming by them. Flying starts at 11:00 so try to arrive early to the show. Walk around and check out all the aircraft and have a look at the booths and displays.
Planes of Fame Airshow celebrates military aircraft and the pilots that fly them. Escort fighters, night fighters, photo reconnaissance aircraft and long-range heavy bombers.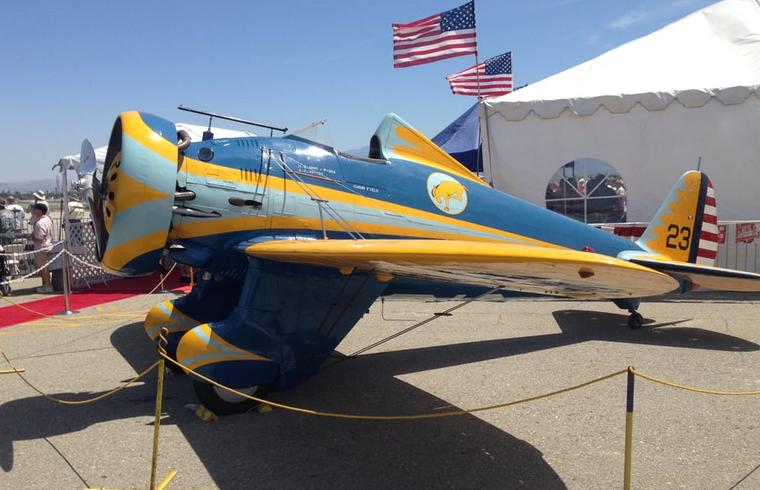 Also on hand are modern fighter jets, military vehicles old and new, Kids Zone, vendors, and food booths.
Events at the air show include flybys, air combat re-enactments, aerobatic displays, military vehicles, and aviation-related displays and booths. On the ground, displays feature historic and modern warplanes that you can get up close to and have take photos.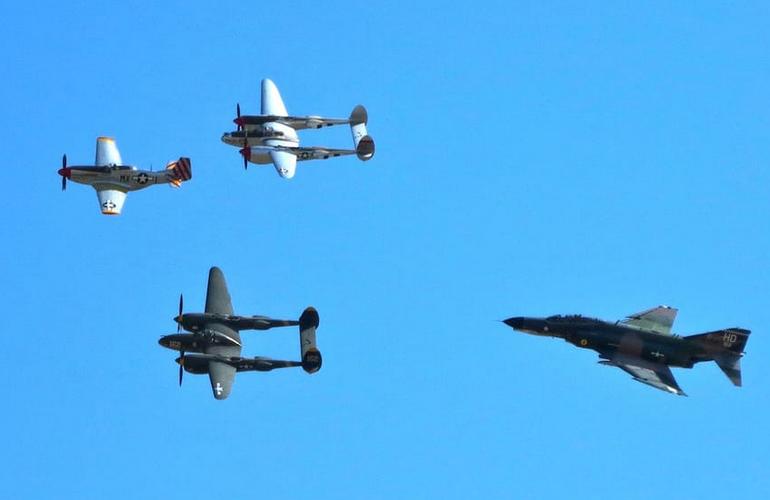 Air Show Schedule
8:00 Gates Open Static Displays & tours of warbirds. There is plenty of time to walk around the displays in between shows so arriving early is not a must, however, you will get parking closer to the show.
11:10-11:25 Silver Wings Wing walking Margi Stivers & Hartley Folstad perform with their 450 Stearman Biplane
11:25-11:35 Rob Harrison Aerobatics Aerobatic Performance by the Rob Harrison, "Tumbling Bear" in his Zlin 50LX
11:35-12:00 Pacific Air Battle – 12:20-12:50 Korean Air Battle – 12:50-1:10 Sean Tucker Aerobatics Performs
1:10-1:20 Ron Hackworth N9M Flying Wing – 1:20-1:50 European Fighters – 1:50-2:00 Dennis Sanders Sea Fury Aerobatic
2:00-2:20 Bombers/C-47 Flyby B-25s and C-47 – 2:20-2:45 P-38 Lightning Formation – 2:45-2:55 Steve Hinton P-38 Lightning Aerobatics
2:55-3:10 Clay Lacy Learjet Aerobatic Demonstration – 3:10-3:30 John Collver T-6 Aerobatics – 4:00 End of Air Show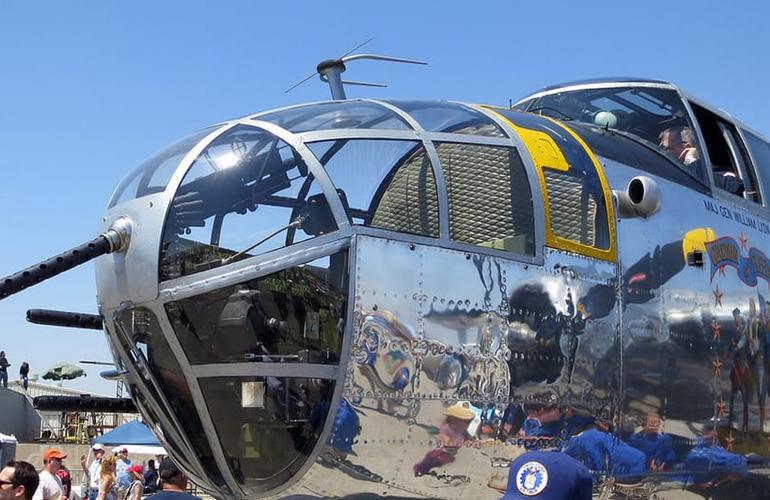 Chino Air Show Pricing and Discounts
Adult General Admission – Regular (ages 12 and above) $25.00. Age 12 and under Free
Children General Admission (ages 11 and under; children must be accompanied by a ticketed adult) Free
Save $5.00 on General Admission Tickets when you Order Online. Coupon offers ends after April 14.
Planes of Fame Air Museum members get admission free for one day. Parking is FREE.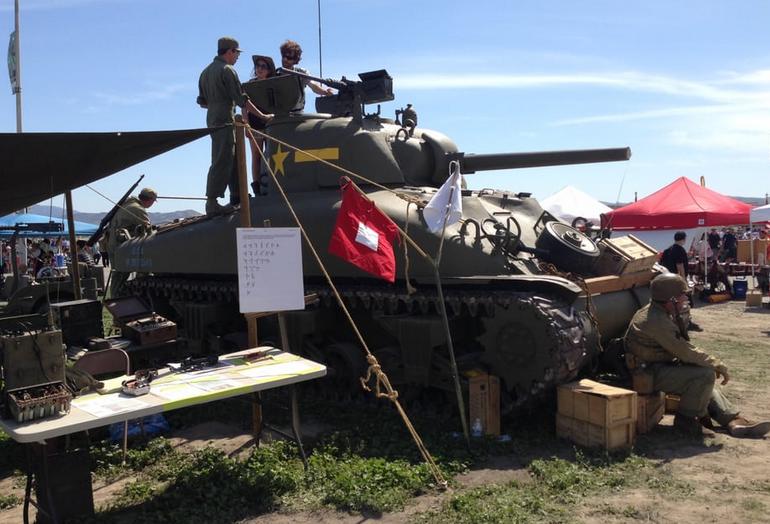 Getting to Chino Air Show
Directions: Riverside Freeway, exit at the Route 71 Expressway, which only takes you north. Exit onto Euclid Avenue, and turn right at the end of the exit ramp. Follow Euclid Ave. north to the traffic light at Merrill Avenue and follow the signs. Arrive Early!
Planes of Fame Air Museum Chino California
Palm Springs Air Museum – March Field Museum – Lyon Air Museum