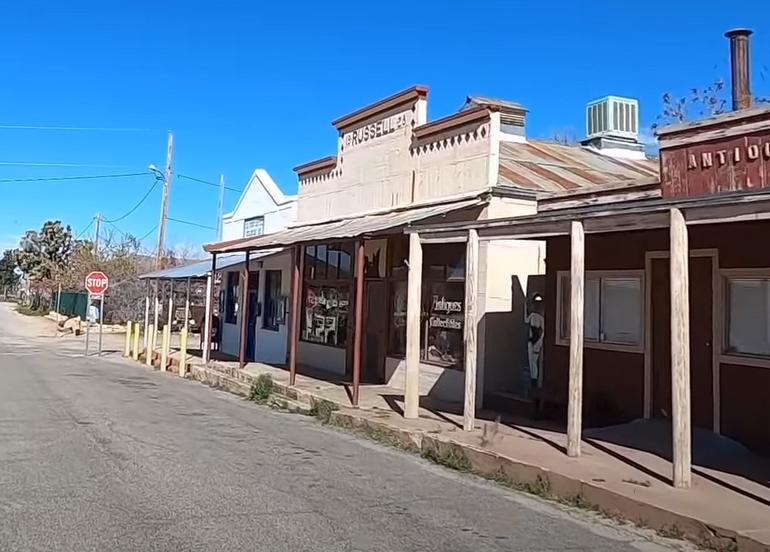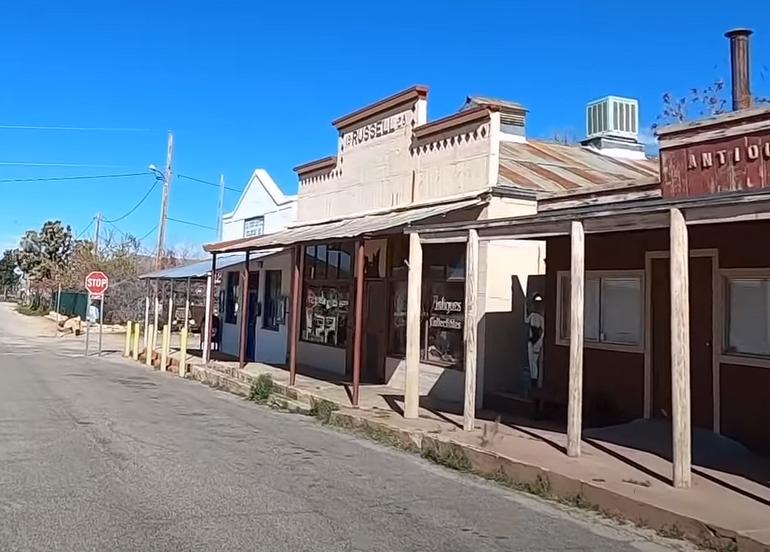 Chloride makes an excellent day trip destination from Las Vegas or Laughlin, Nevada. While the town is not an abandoned ghost town, it's like stepping back in time. Chloride features historic buildings, a recreated Western street, junk sculptures, and beautiful rock murals.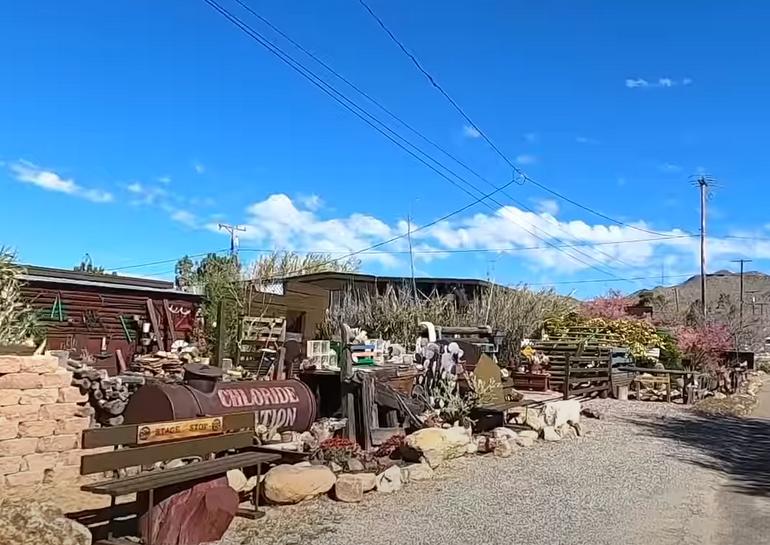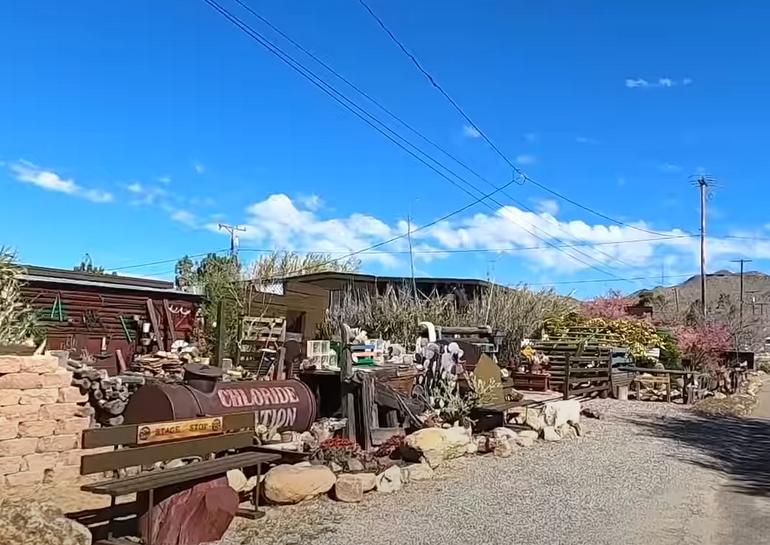 Chloride Early Mining Days
Chloride was founded in 1863 after silver deposits were discovered in the area. A railway from Kingman, the Arizona and Utah Railway, was finished on April 25, 1900. By 1910, the mines began to play out and started to move on. The population of Chloride went from 2,000 to 500. The railroad operation until 1931, when it was abandoned. By the mid-1940s, the town of Chloride was not much more than a ghost town.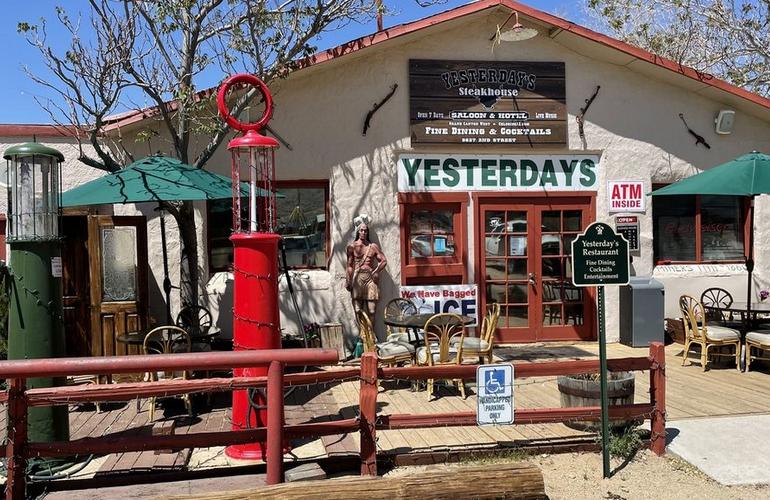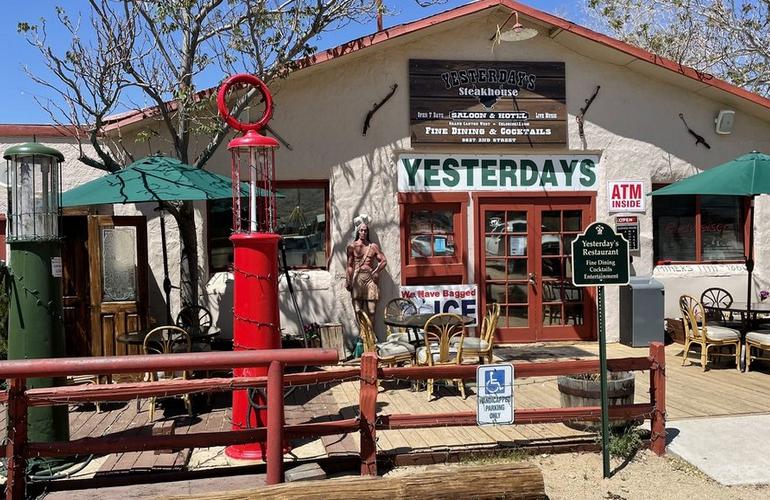 Yesterday's Restaurant & Sheps Miners Inn
Yesterdays is the heart of Chloride, where locals and visitors can enjoy food, drinks, and entertainment. Yesterday's and the adjacent Sheps Miners Inn were built in the mid-1800s as a Butterfield Stage Line stop. Yesterdays is open for breakfast. Lunch and dinner. If you decide to stay at the Inn, breakfast at Yesterdays is included. Website.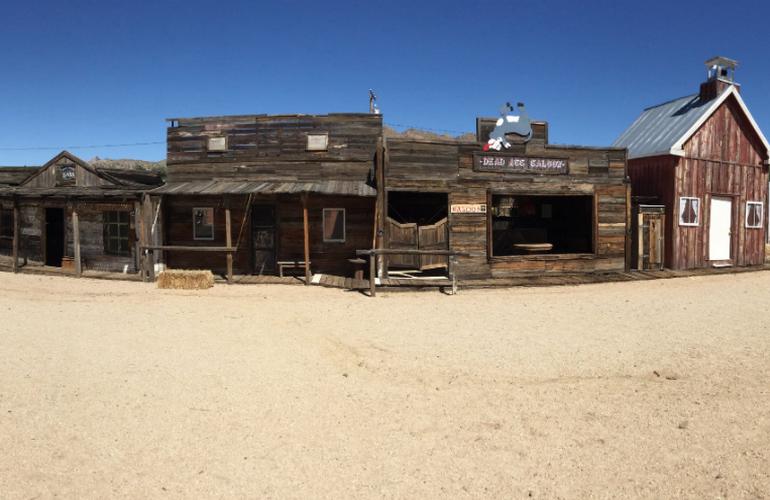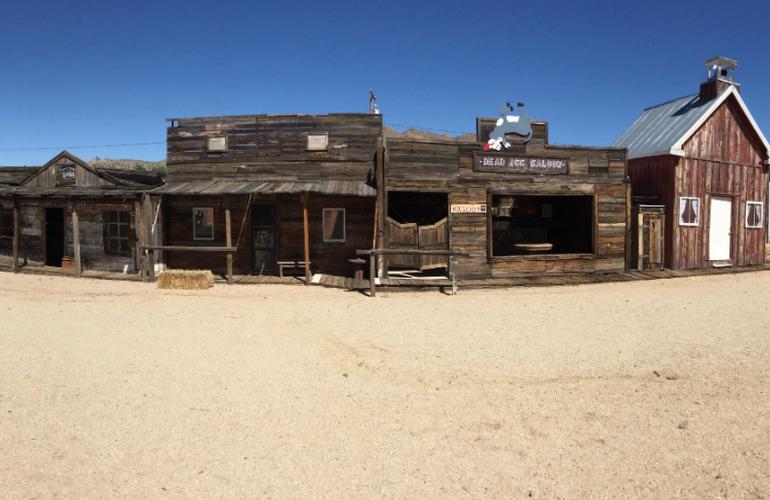 Cyanide Springs Ghost Town
Cyanide Springs is a tourist attraction adjacent to Yesterdays Restaurant. Unlike the surrounding community, Cyanide Springs is a replica of an Old West town. There is a mall museum, and on select weekends, a group of volunteers performs reenactment gunfights.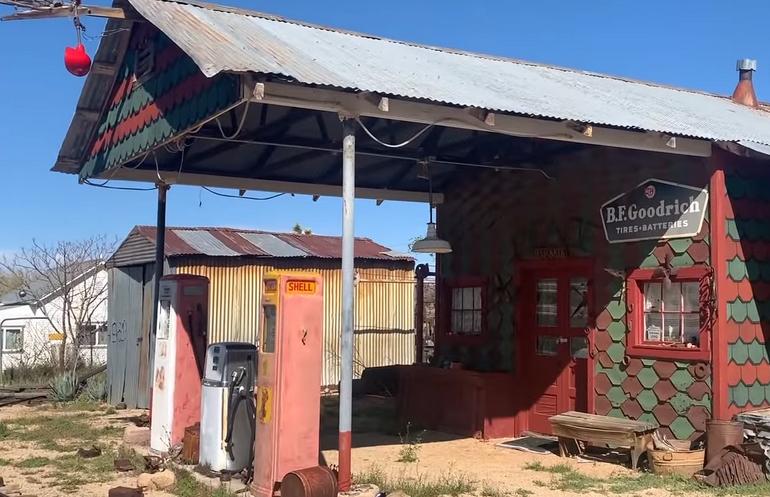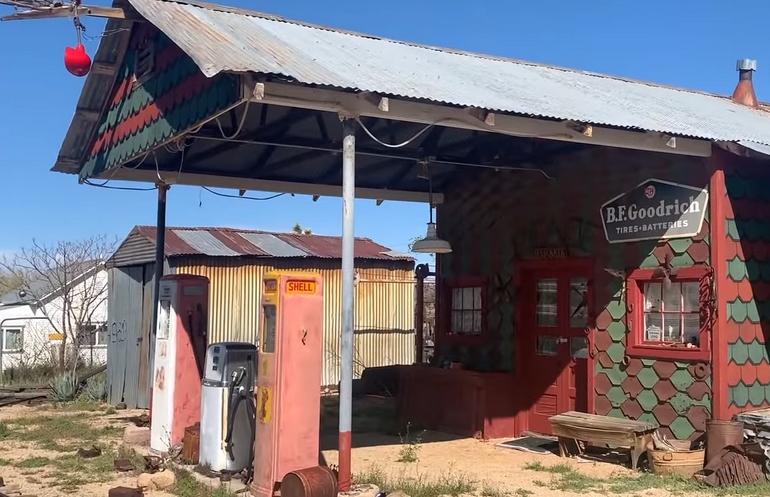 Chloride Junk Sculptures & Oddities
Take a drive around town, and you can find some unusual oddities in the yards of some of the residents—one of the most photographed places in the old gas station with a train track around it. Other finds include the train depot, the old jail, steam tractor, mine carts, bottles, and assorted junk.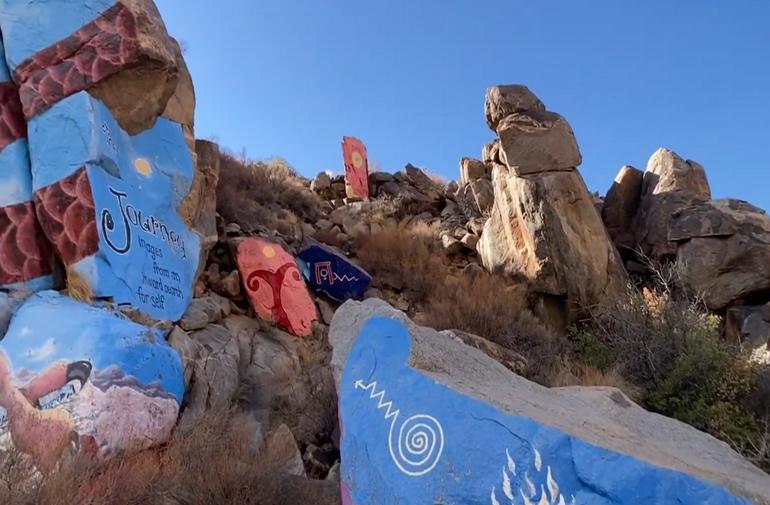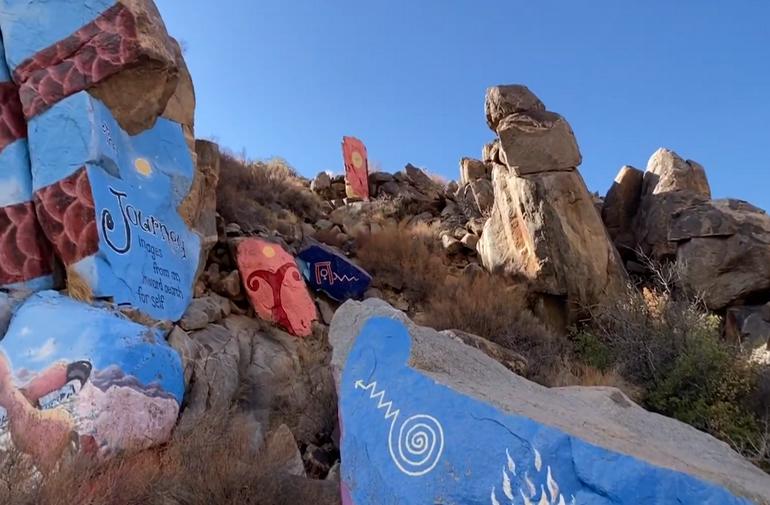 Chloride Murals
During the 1960s, a band of hippies camped in the hills above Chloride. The group leader, Roy Purcell, painted what is now known as the Chloride Murals. Forty years later, Roy returned and repainted most of the murals. Today the art is still vibrant and colorful, preserved by the desert climate.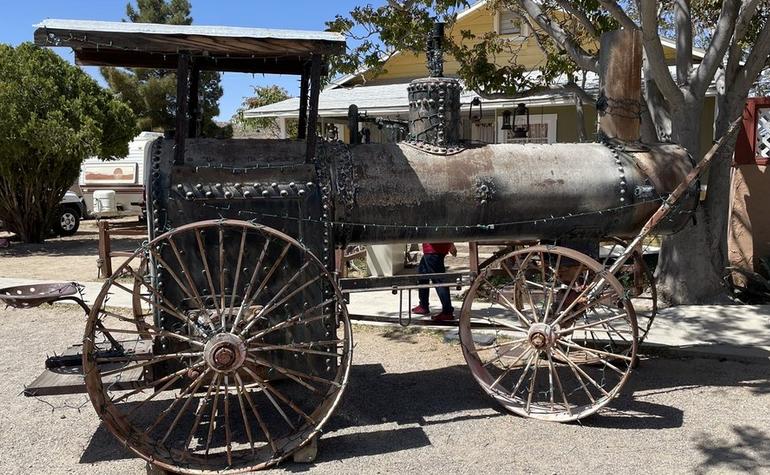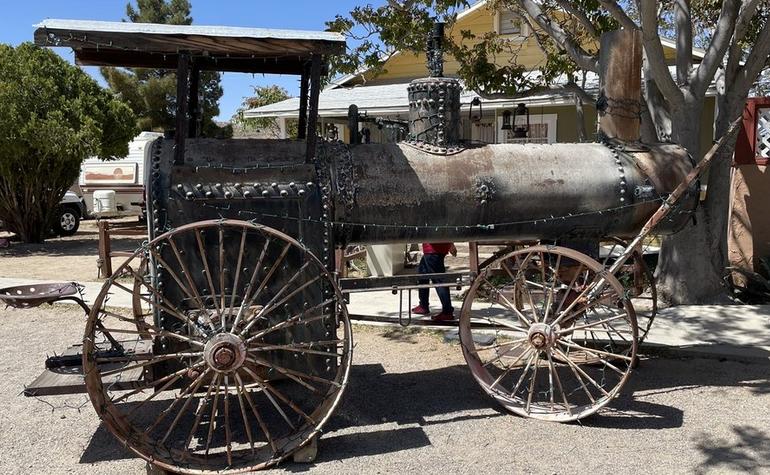 Getting to Chloride, Arizona
From Kingman, take Highway 93 north to Grasshopper Junction and turn right. From Laughlin, take AZ 68 to Highway 93, turn left, then right at Grasshopper Junction. From Las Vegas, take Highway 93 south.