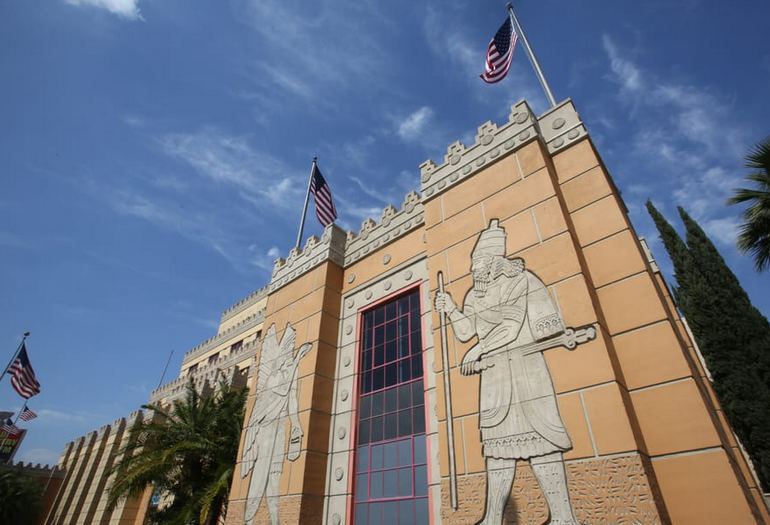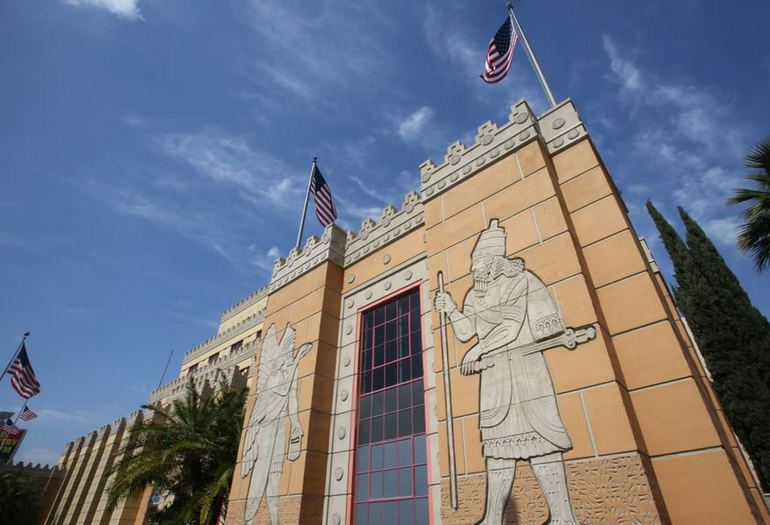 The Citadel Outlet Mall is an impressive sight along Interstate 5 in Southern Los Angeles County. The one time Uniroyal tire factory was designed to resemble an Assyrian palace and turning heads ever since it was built in 1929. Located a few miles south of downtown the Citadel is the only outlet shopping mall in Los Angeles County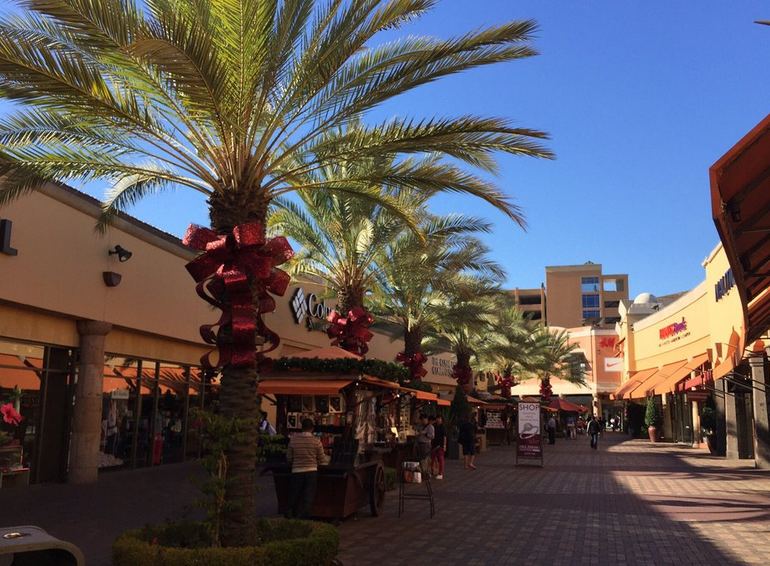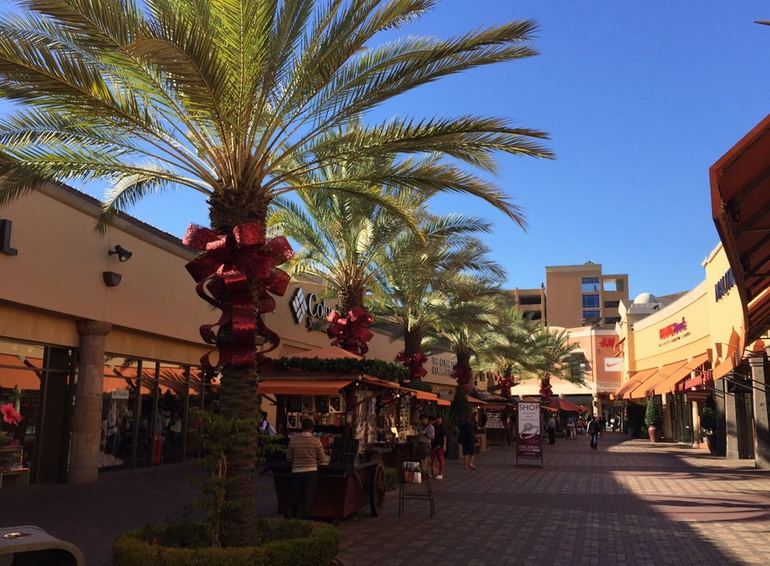 Citadel Stores
With over one hundred stores and food outlets, the Citadel is one of Southern California's biggest factory store malls. Shoppers can find bargains at Coach Factory Store, Calvin Klein, Under Armour, Levi's Outlet, Oakley, OshKosh B'gosh, and many more. Savings range from a few dollars off retail up to 70% off. The mall also offers a Savings Passport that you can pick up at the customer service center.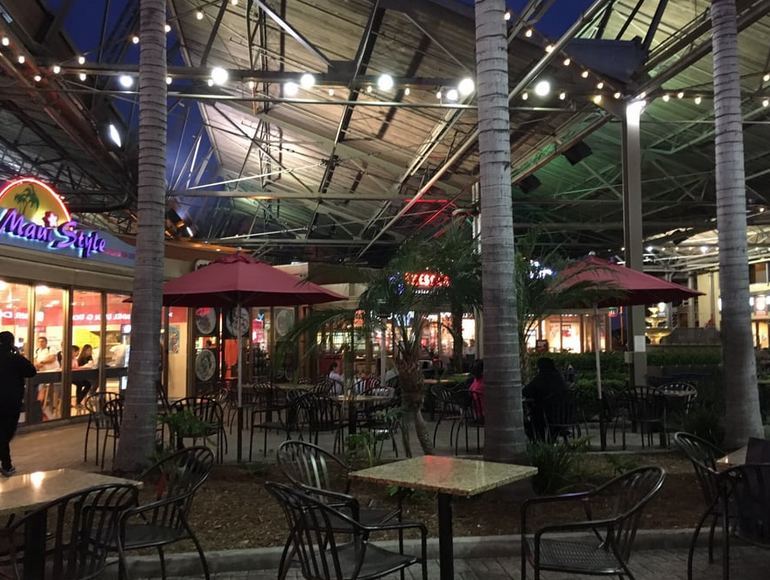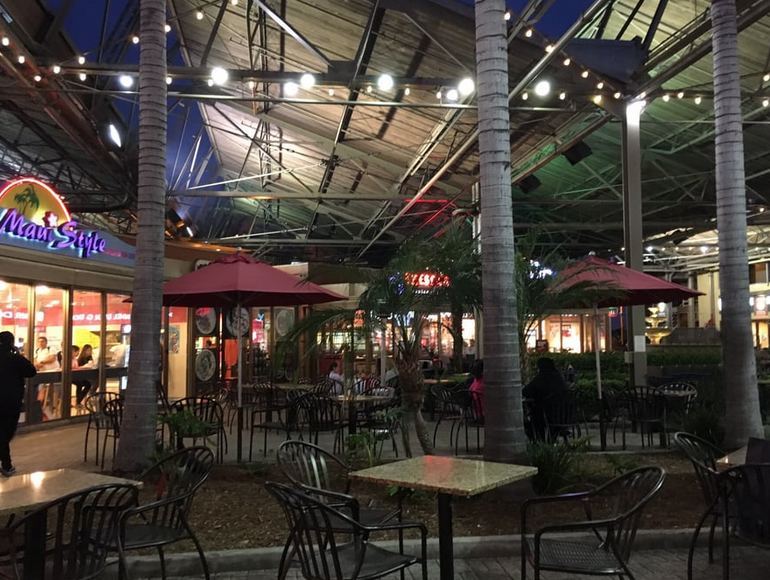 Food Court
One advantage of this Citadel Outlet Mall is all of the stores are relatively close together, so you don't have to walk miles. And you have worked up an appetite while shopping. There is a food court with a large selection of dining options. Charleys Philly Cheesesteak, Panda Express, Subway, Pieology. Ruby's Diner and more.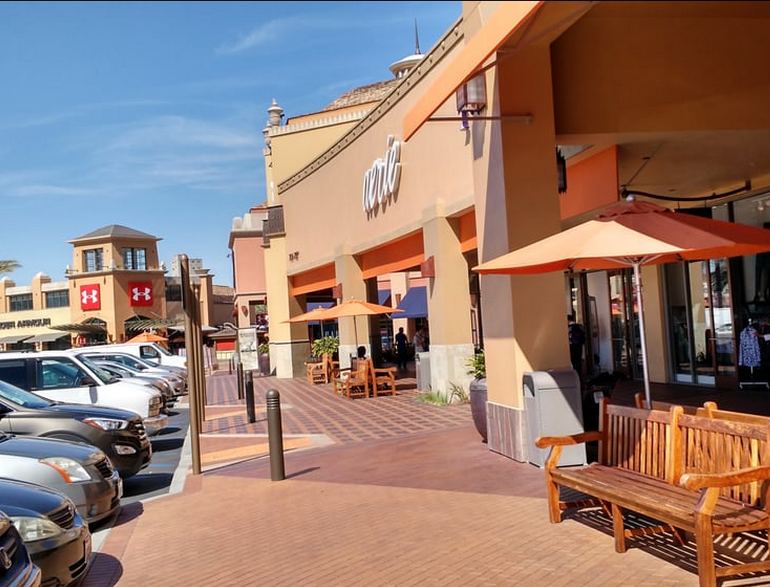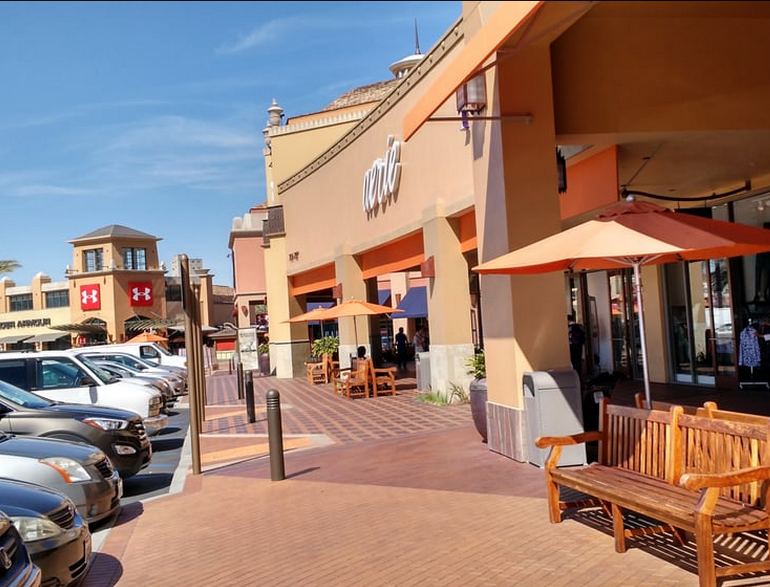 Nearby Citadel Outlet Mall
The Citadel Outlets are just two blocks from the famed Commerce Casino, home of the World Poker Tour. The Citadel complex includes the outlet center, food court, four office buildings, and a DoubleTree by Hilton Hotel. With its proximity to North Orange County, this is one of the most popular outlet shopping malls in Southern California.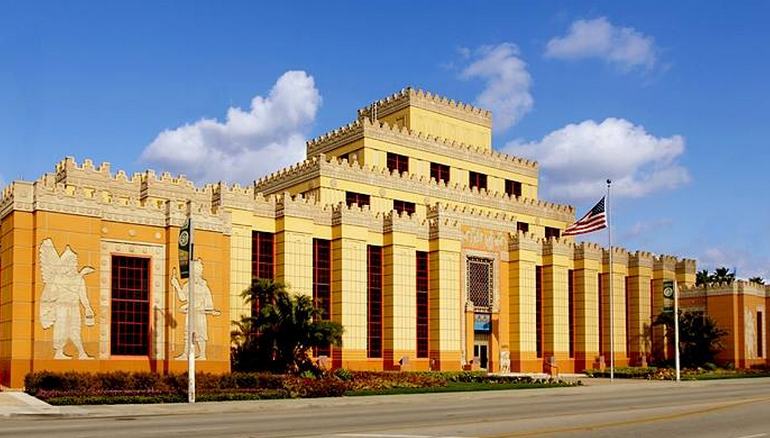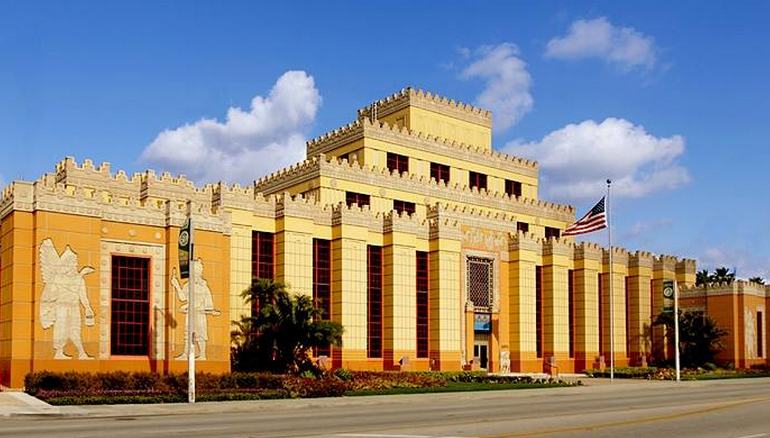 History of the Citadel Building
The Citadel building was built in 1929 for the Samson Tire & Rubber Company. As Uniroyal. Unfortunately, the Great Depression hit soon tire factory opened. Samson sold the factory to Uniroyal, which operated it until 1978. The Citadel re-opened in November 1990 as a mixed-use project which included factory stores, office buildings, and hotels. The front wall of the Citadel building was used as a backdrop in the 1959 movie Ben Hur.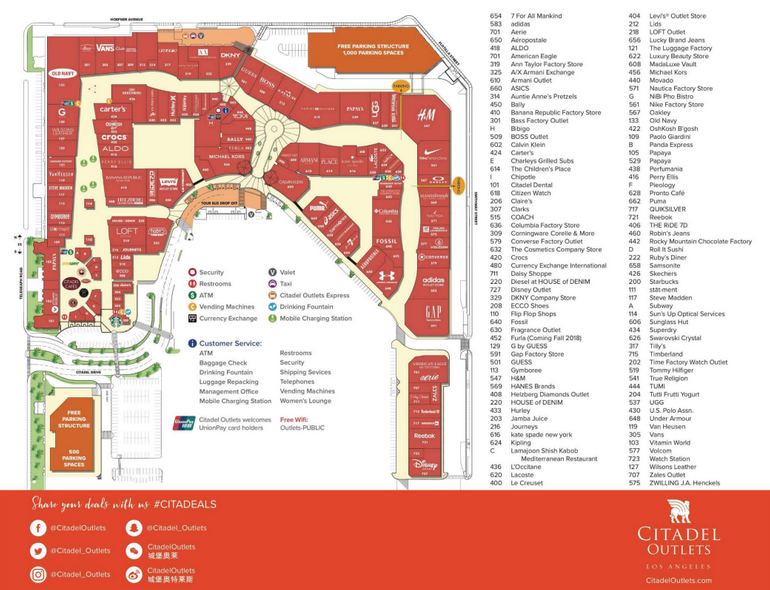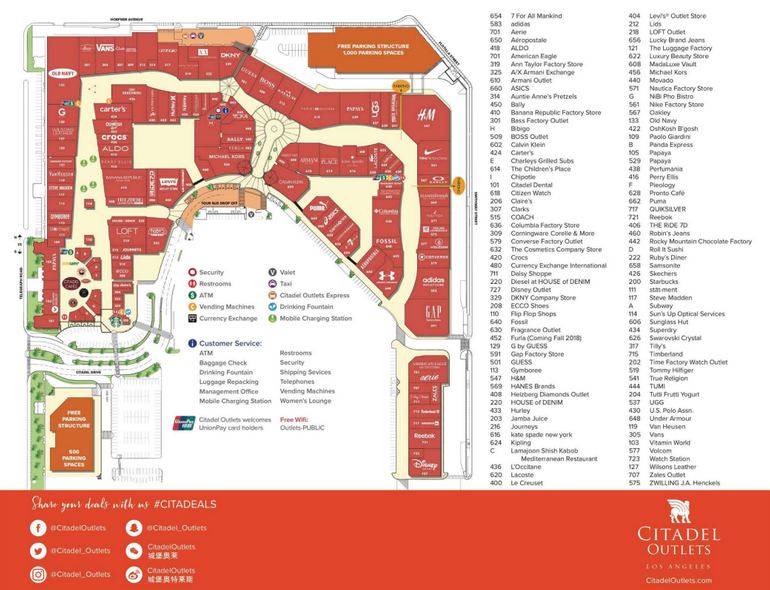 Getting There
The Citadel Outlet Mall is conveniently located off Interstate 5 at Atlantic Blvd North. During non-peak traffic hours, the stores are about 25 minutes from downtown Los Angeles and about the same from the Anaheim area. There is plenty of free parking with some prime parking spots only steps to the stores. There is also two multi-level parking structure and valet parking.