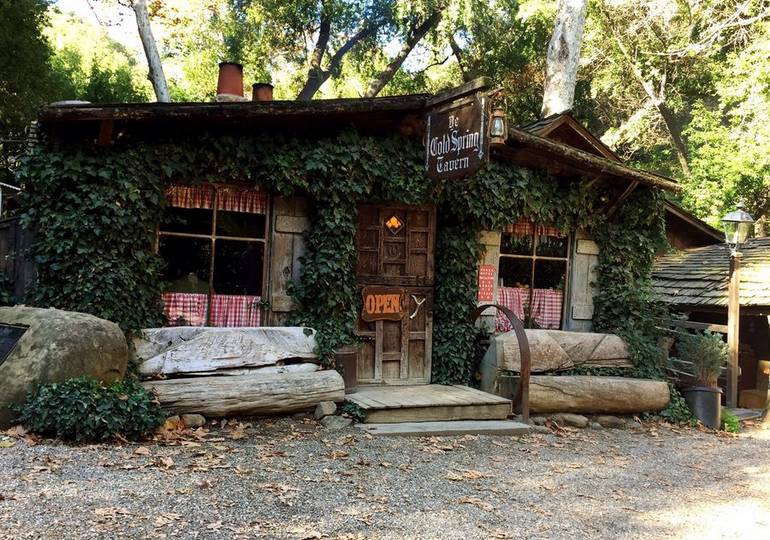 Cold Springs Tavern is a historic watering hole just off Highway 154, in Santa Barbara County. To visit the historic tavern you need to take a short detour along Stagecoach Road. When you arrive at the old roadhouse you will know the detour was well worth it.
Before Highway 101 was built, San Marcos Pass was the main route from Santa Barbara to the Santa Ynez Valley. San Marcos Pass was the shortest route over the mountains so a stagecoach route was built. The original stagecoach route started in Goleta and wound its way up the mountain.  There were several stations along the way. Cold Springs Tavern was about halfway up the pass.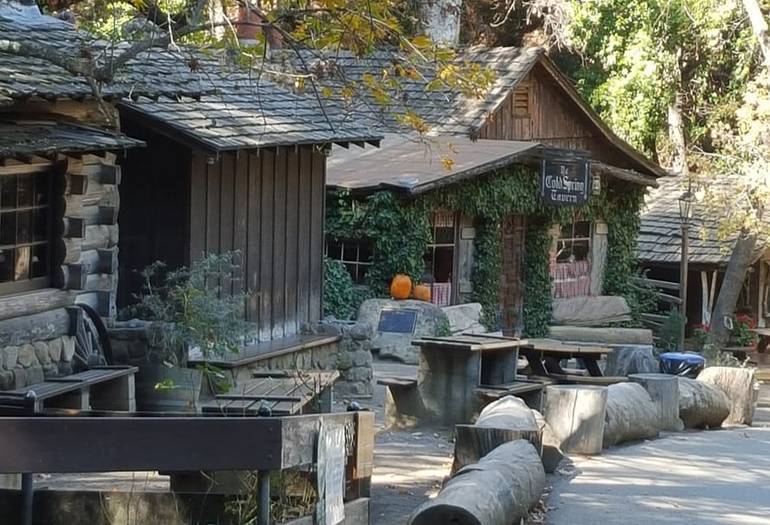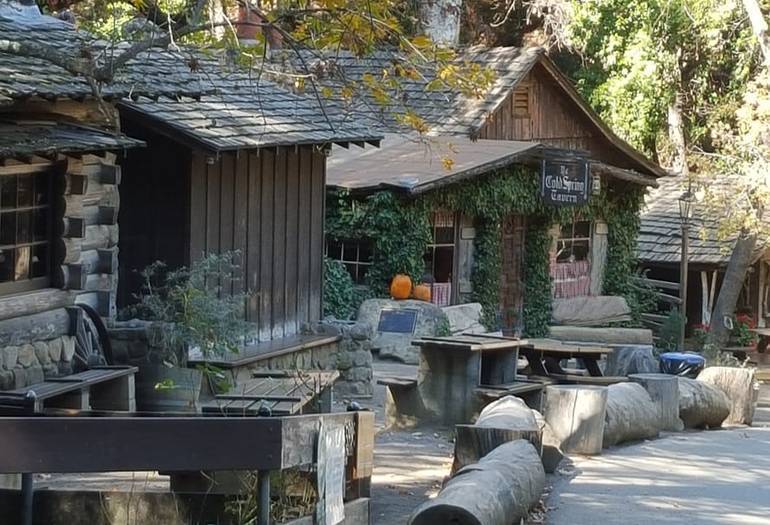 Originally known as the "Cold Spring Relay Station". Travelers were able to get off the stage and enjoy a noon-day-meal and wet their whistle while the horses were changed for the next leg of the journey.
At the summit, a toll was charged for use of stagecoach road at Kinevan ranch station. The more horses you had on your wagon, the more the toll was. Travelers could also camp and get a  meal at Kinevan ranch. The final stage stop was Felix Mattei's Hotel in Los Olivos, now known as Mattei's Tavern. Travel time from Santa Barbara to Los Olivos via stagecoach was 8 hours.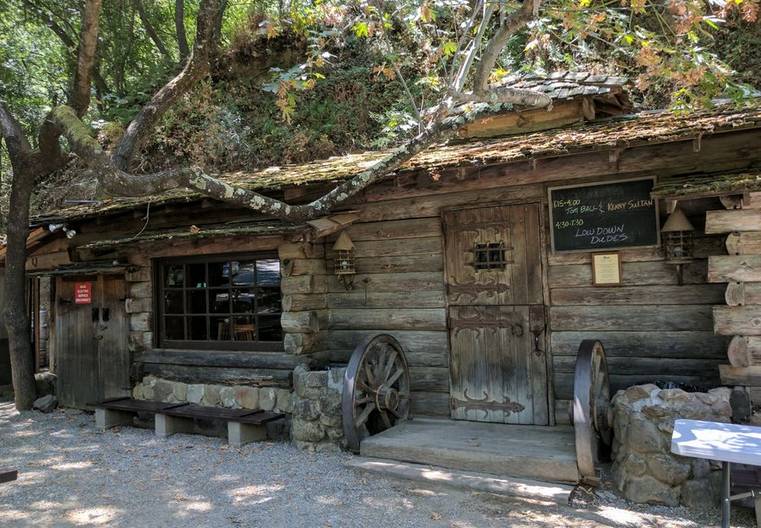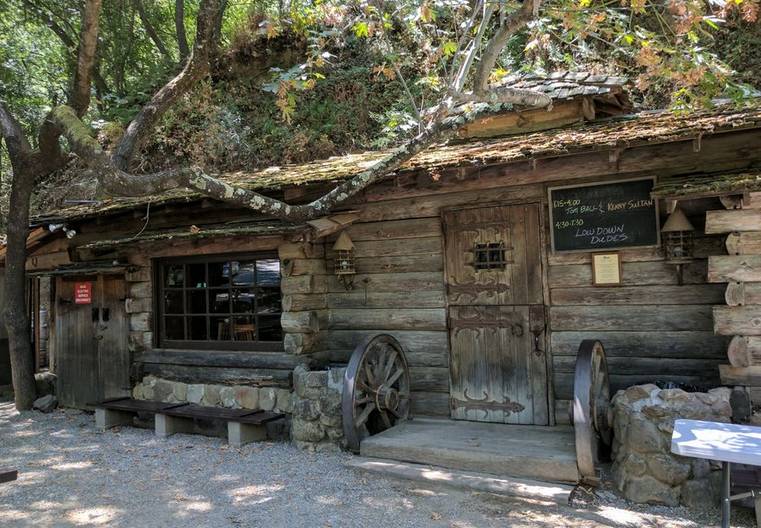 Today, Cold Spring Tavern looks much as it did when it was first built. Nestled in an oak-filled canyon most of the buildings look like they are right out of a western movie. Along with the original tavern, there is the 1873 Ojai jailhouse, Treasures and Trash Giftshop, a road gang cabin, and the Log Cabin Bar which is open on weekends.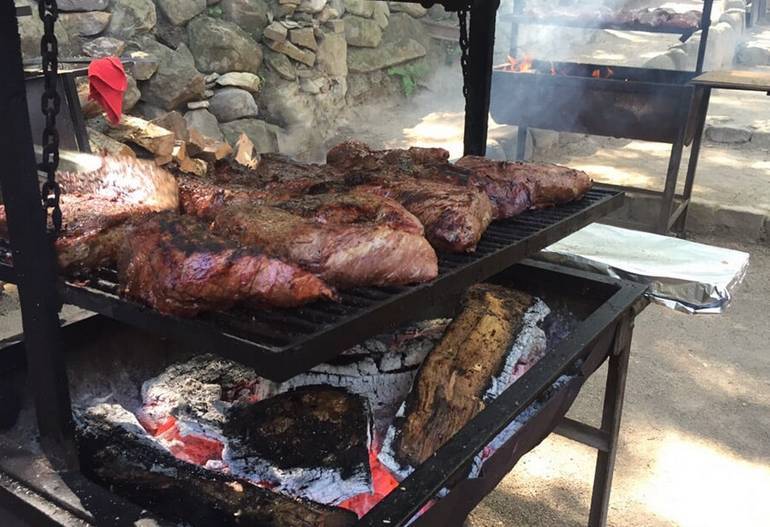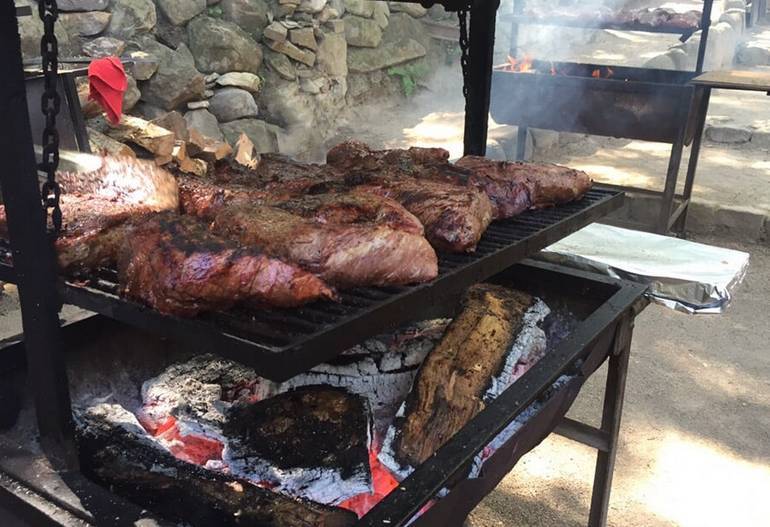 Cold Springs Tavern serves breakfast, lunch, and dinner. On the menu, you will find burgers, steaks, pork, chicken, rabbit, venison, and even some seafood. The rustic log cabin bar features live entertainment on weekends and serves the crowd favorite Santa Maria Style tri-tip sandwiches along with beer-battered onion rings.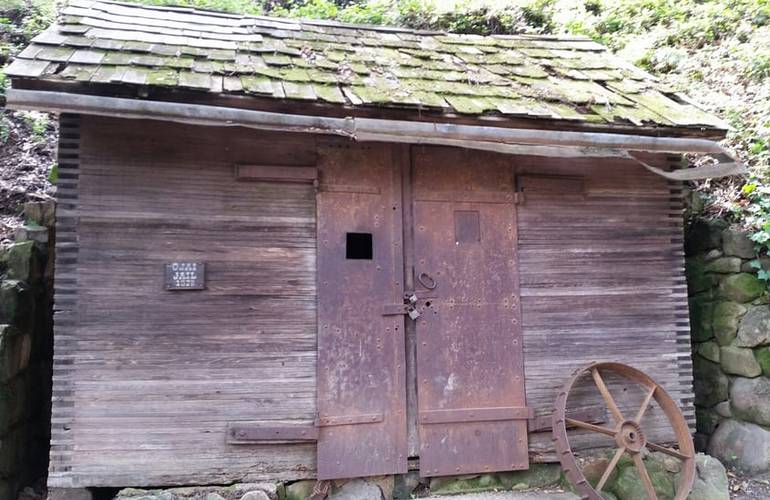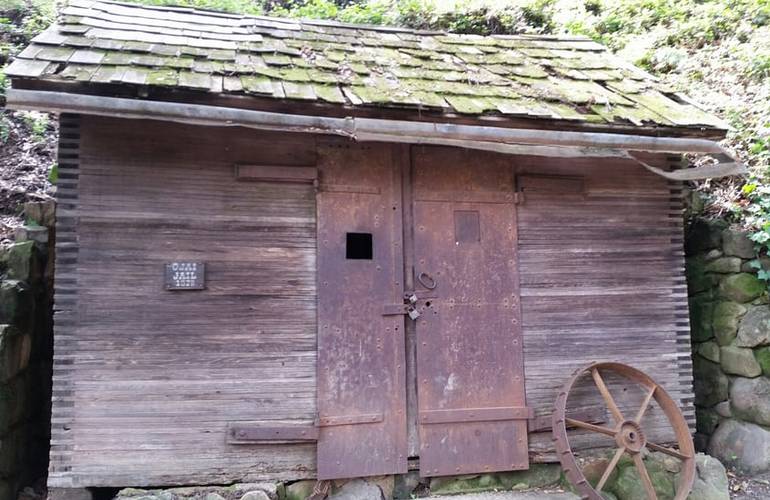 San Marcos Pass is a place full of history and a great place to learn about Santa Barbara county's early days. Most weekends the tavern is jam-packed so arrive early or visit during the week. Cold Springs Tavern is open daily Monday through Thursday 11:00 AM – 9:00 PM. Saturday, and Sunday 8:00 AM – 9:00 PM. website. Address 5995 Stagecoach Rd, Santa Barbara, CA 93105.