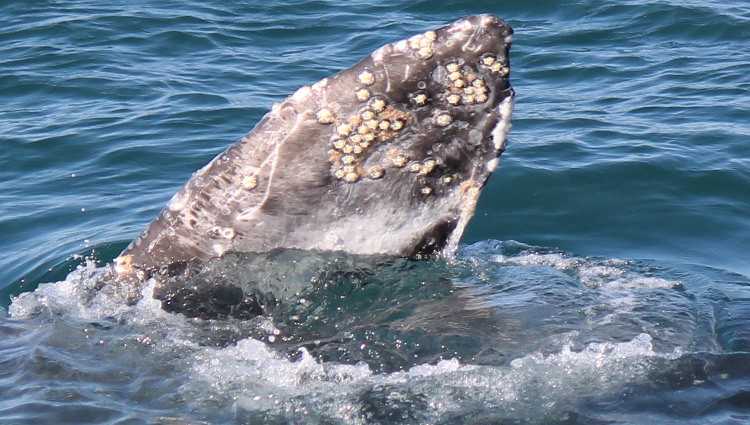 Condor Express offers whale watching trips out of Santa Barbara Harbor. It takes almost an hour for the boat to get up to the whale watch area, but it's usually worth the wait. Condor has the biggest boat in the area, with a spacious interior cabin where you can sit and relax on the trip out and back.
Condor Express is the only whale-watching tour in Santa Barbara that travels to the Channel Islands, where the chance of seeing whales is much better than the boats that hug the coast. Of course, the price is a little higher, but you do want to see whales.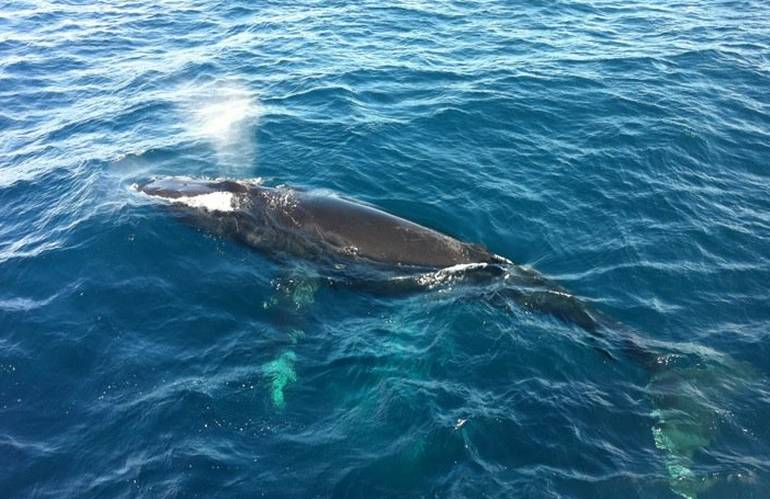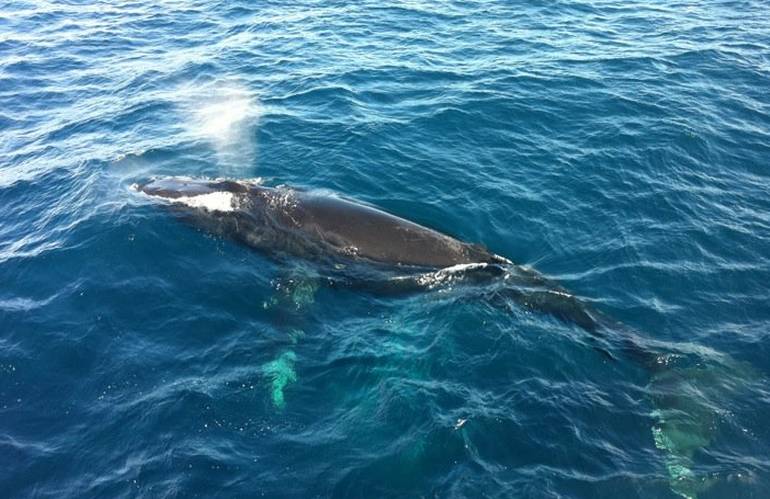 Condor Express voted the "Best Charter and Whale Watching Vessel in Santa Barbara" year after year. They off a guarantee. If you don't see whales or other marine animals, they will give you a "whale check," good for a free trip on another Condor Express whale watching trip.
Of course, you will always see some sea creatures, seals or dolphins, on rare occasions when you don't you get a voucher for a free ride next time. Unfortunately, there are no cash refunds for these trips.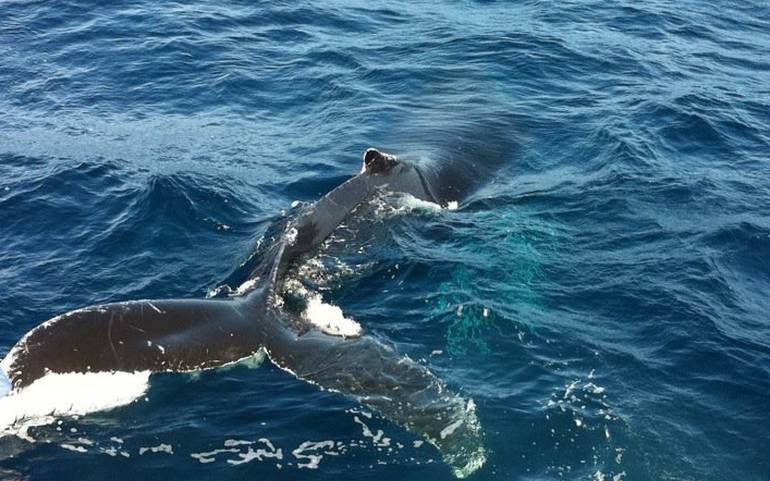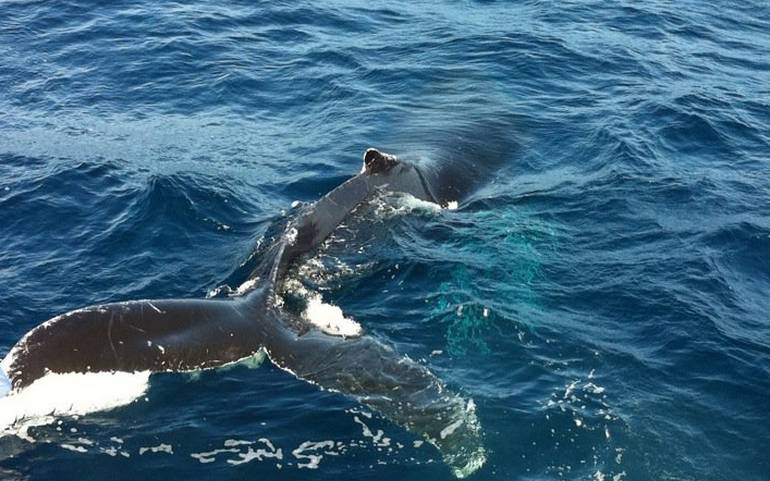 The Condor Express is designed for stability and comfort with a top observation deck and lots of indoor seating. A gallery offerers drinks and snacks, or you can bring your own.
Because Condor Express whale watching cruises venture out into the Santa Barbara Channel, the sea can be rough at times. If you are prone to seasickness, it's advised that you take some Dramamine before getting on the boat or try whale watching from shore.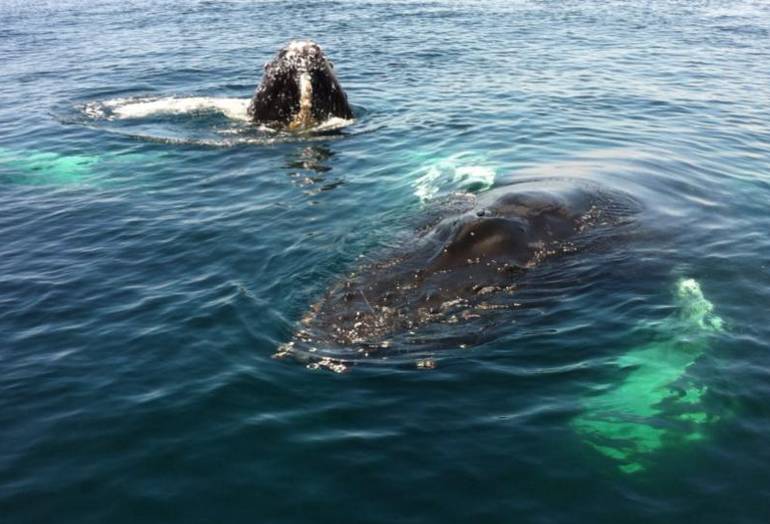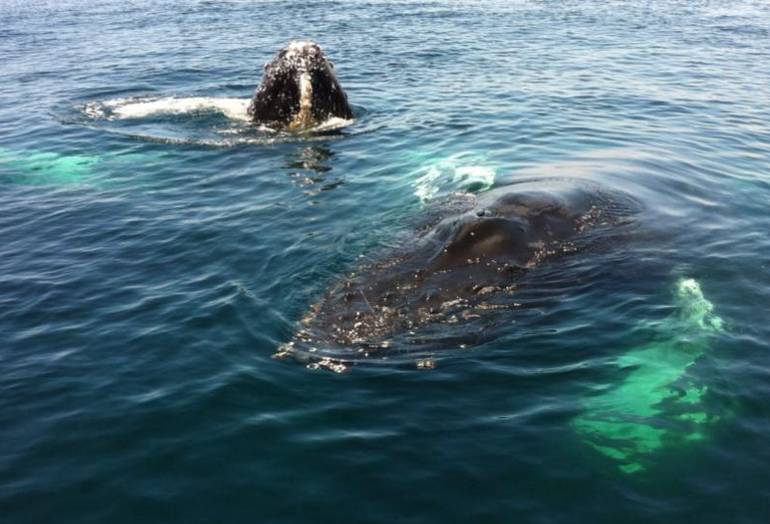 One advantage to taking this trip is you will get a close-up view of Channel Island Park, not just a quick cruise outside the harbor. Santa Cruz is the largest Channel Island, and on most trips, the captain will bring the boat close enough so you can see Painted Cave, one of the longest sea caves in the world.
Condor Express offers a variety of trips along with whale watching, including cruising along the Santa Barbara Coastline, group charters, weddings, school trips, and sunset party cruises during the summer months.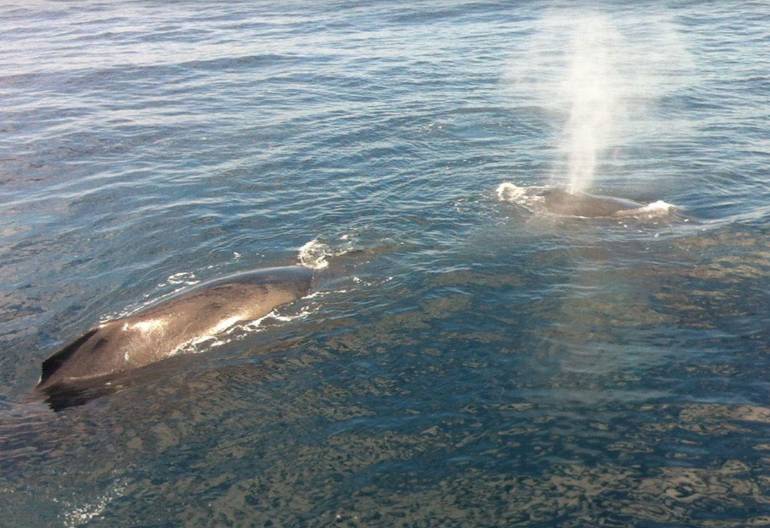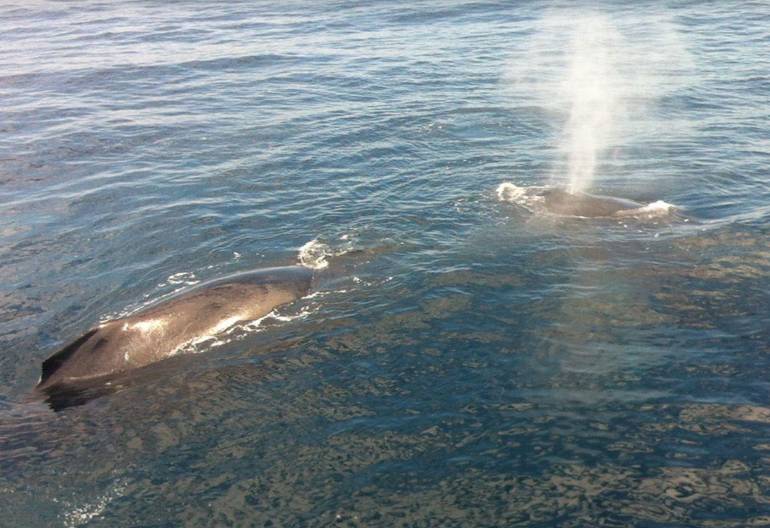 The Condor Express is located at Sea Landing in Santa Barbara, at the end of the parking lot adjacent to the launch ramp.
Phone Number (805) 882-0088 Address: Condor Cruises 301 W. Cabrillo Blvd. Santa Barbara, California. Web Site