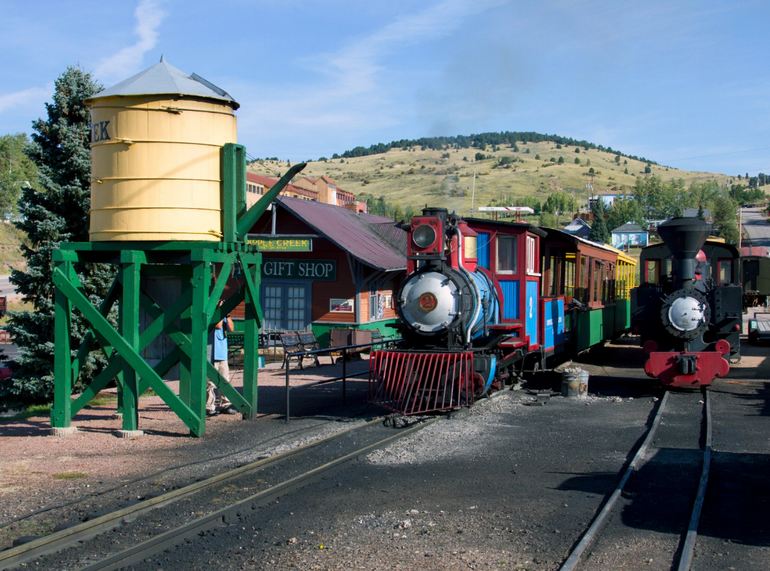 If you're looking for an outstandingly scenic journey through Colorado's hills and valleys, then a ride on the historic Cripple Creek and Victor Narrow Gauge Railroad is a perfect destination.
Located within the Cripple Creek Historic District, and a designated National Historic Landmark, the Creek Cripple Narrow Gauge Railroad is a popular attraction for both locals and out of town visitors.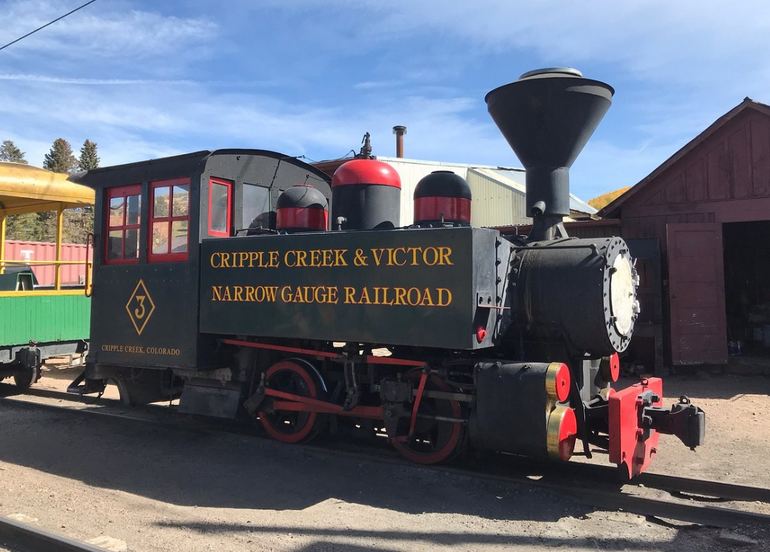 This narrow-gauge heritage railroad operates seasonal tourist trains between Cripple Creek and the southern outskirts of the city. The railroad uses sections of the original Midland Terminal Railway and the Florence Cripple Creek Railroad.
Train Excursions
This wonderful family-owned attraction lets visitors experience what it was like to travel along the Midland Terminal roadbed at the height of Colorado's Gold Rush. Passenger board the train at the Cripple Creek Historic District for a 45-minute, pet-friendly journey back into history.
This trip is a treat for railroad and history buffs. A 15-ton Iron Horse steam engine takes you south past the Midland Terminal Wye over a reconstructed trestle and past historic mines on the four-mile-long round trip journey. The journey ends at the desert mining camp of Anaconda, before returning back to the depot.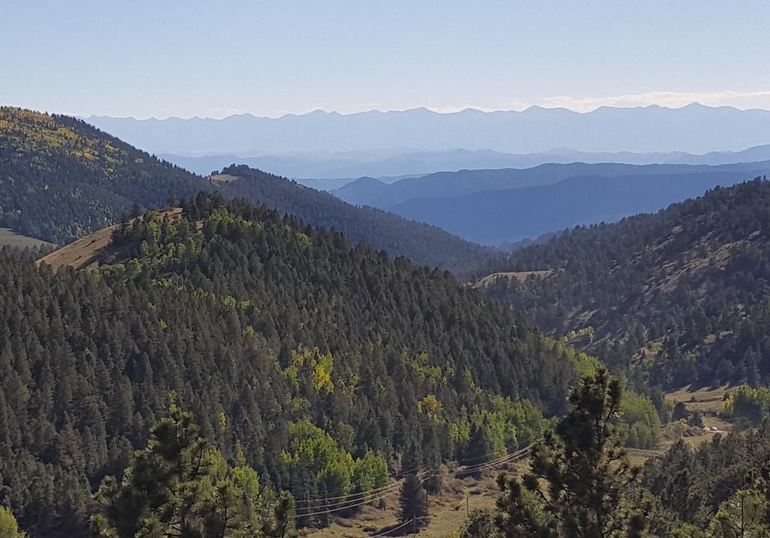 Historic Steam Engines
There are four steam engines, all of which are coal-fired Narrow Gauge locomotives. There is also one diesel-electric engine that was originally battery operated for underground work at the Idarado Mine near Telluride.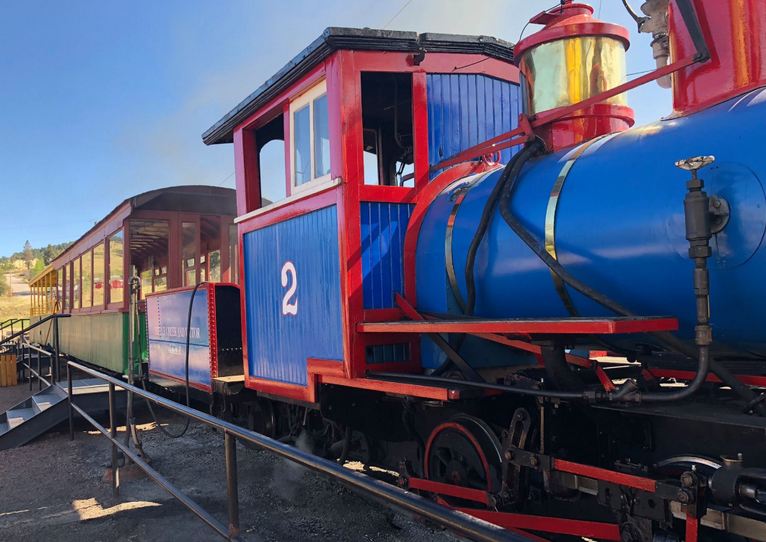 Cripple Creek Railroad Train Schedule
Trains depart every 40 minutes, from mid-May through to the middle of October. Tickets can be purchased at the train depot which also serves as a gift shop. Souvenirs include t-shirts, books, and a whole lot more of locomotive items. Pick up a souvenir or a book about the history of the railroad for an interesting read.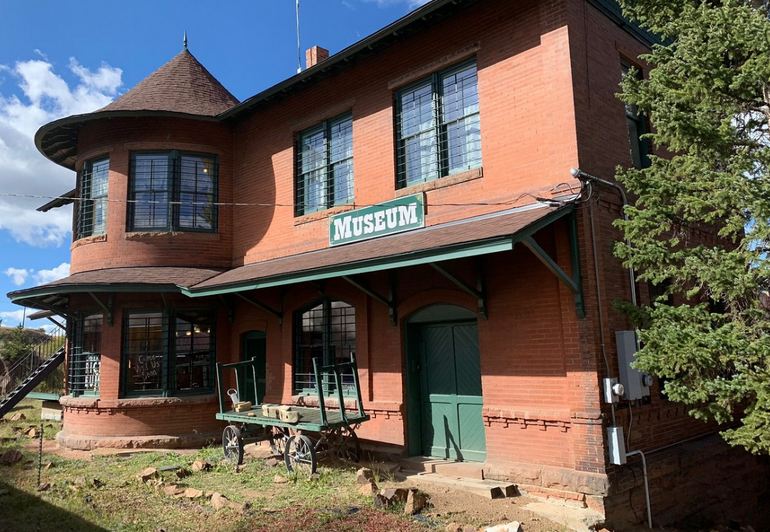 Cripple Creek District Museum
History buffs should make a stop at the museum after you've enjoyed your train ride. Self-guided tours of the museum feature an exhibit on railroad history, mining memorabilia, and mineral displays. The museum is located adjacent to the train depot. Website.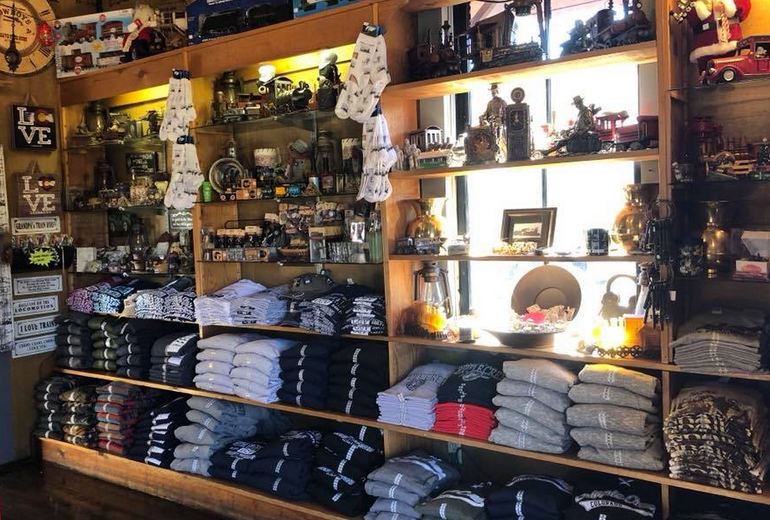 Cripple Creek Information Center
Located inside an authentic old train car that was built in 1887 as a first-class passenger train car, the Information Center is worth visiting. Watch videos related to the area and pick up a map of local points of interest. The center friendly staff are always happy to help.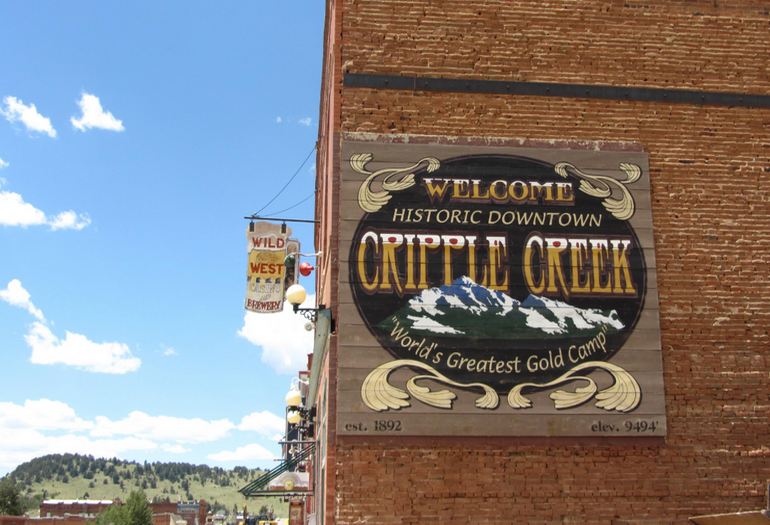 Getting there
The Railroad is located at E Carr Ave, in the historic city of Cripple Creek, Colorado. For more details visit the railroad's website.