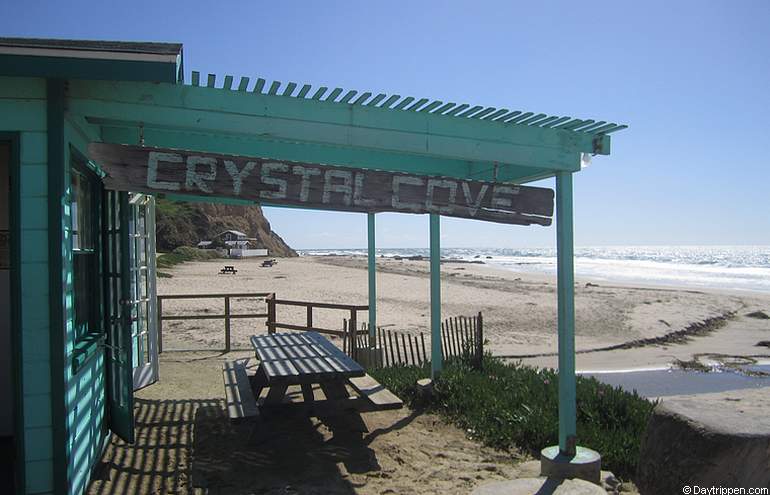 Crystal Cove State Park has one of the most beautiful beaches in Southern California. Three miles of pristine beach plus over 2000 acres of park. The main point of entry is the Crystal Cove Historic District. Here you will find the Crystal Cove Beach cottages that were built during the 1920's
.
The cottages were enjoyed for many years by lucky families that leased the historic beachfront homes the Irvine company. In 1979, the State of California purchased the land from the Irvine Company to form Crystal Cove State Park.
By 2001, the last Crystal Cove residents had moved out and the cottages were taken over by the state.
Some of the cottages have been refurbished and are rented out for up to a week at a time. Reserving a cottage is next to impossible due to the high demand but if you know a few insider tricks it can be done.
The beach at Crystal Cove State Beach is one of the few places left in Orange County where you can walk for miles along the coastline and still see it in its natural state.
The offshore waters are designated as an underwater park with excellent conditions for scuba divers.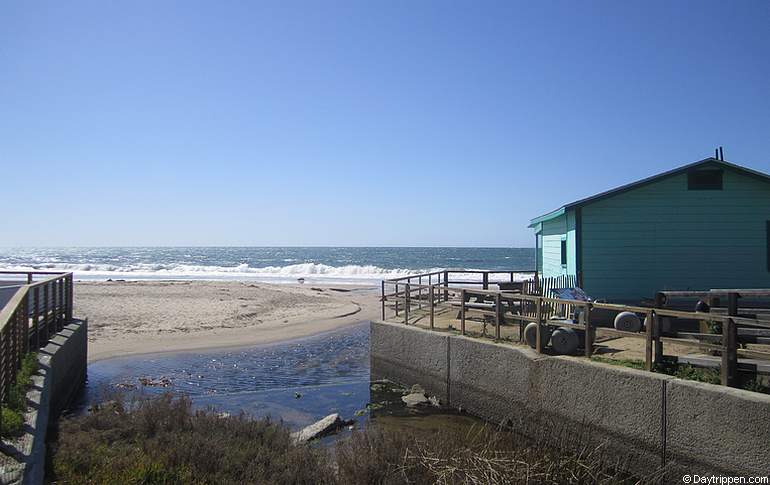 Crystal Cove was named in 1927 by Elizabeth Wood because the name seemed right for such a beautiful place. Even with the multi-million dollars homes of Newport Coast looking down on the beach Crystal Cove it still remains a beautiful place.
Visitors to Crystal Cove State Beach can explore tidepools and sandy coves or just kick back on the sand and take in the wonderful scenery. There are about three miles of beach at Crystal Cove with just about all of it completely hidden from busy Pacific Coast Highway.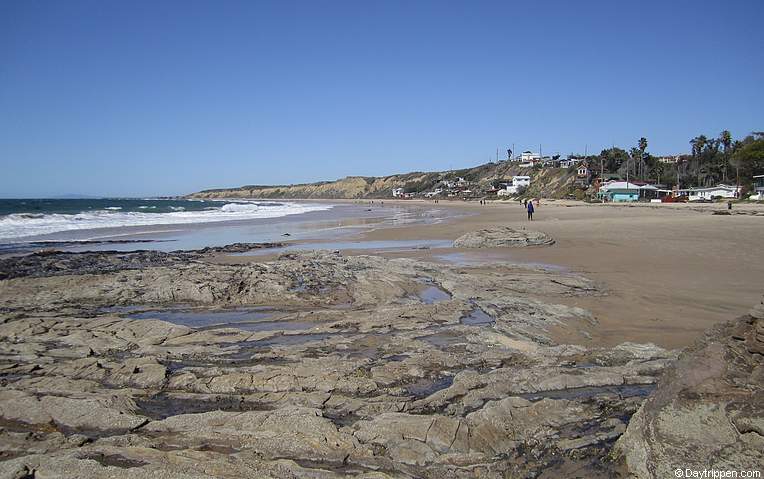 Dining options are Ruby's Shake Shack which sits on the bluff overlooking Crystal Cove or The Beachcomber Restaurant which sits right on the beach. The Beachcomber Restaurant probably has the best location in Orange County.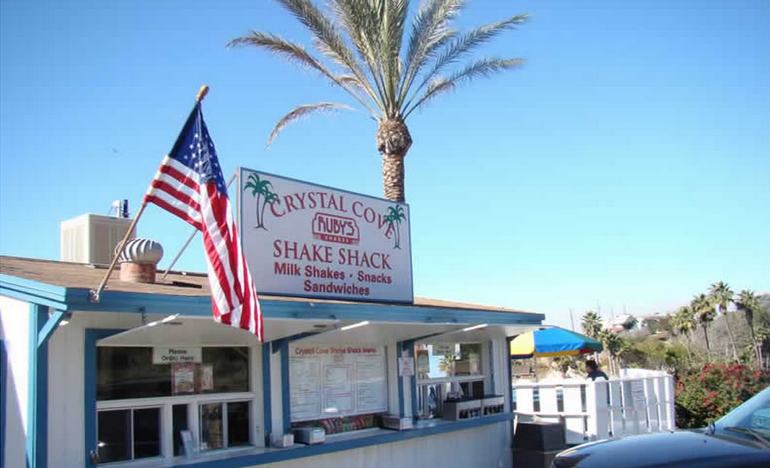 Locals would like to keep the restaurant to themselves but it's just too nice a location to keep secret. Serving breakfast, lunch and dinner the Beachcomber is always a busy place.
If you have to wait  to get a table at the Beachcomber they give you an electronic pager and you can take a walk on the beach until your table is ready.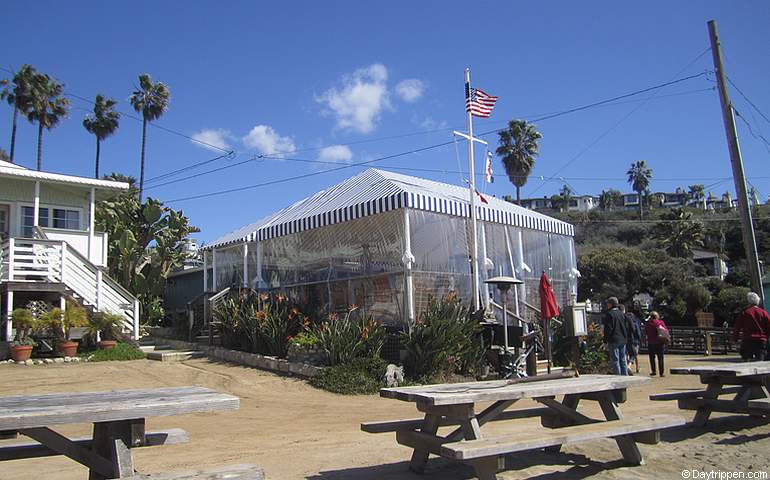 Crystal Beach Cove Cottages
The Cottages at Crystal Cove State Beach can be rented out for up to one week at a time. Just imagine spending a week at beautiful Crystal Cove in your own private cottage with the beach as your front yard. Sounds great doesn't it ?
Well, it sounds great to thousands of people and unfortunately, there are only a few cottages available for rent.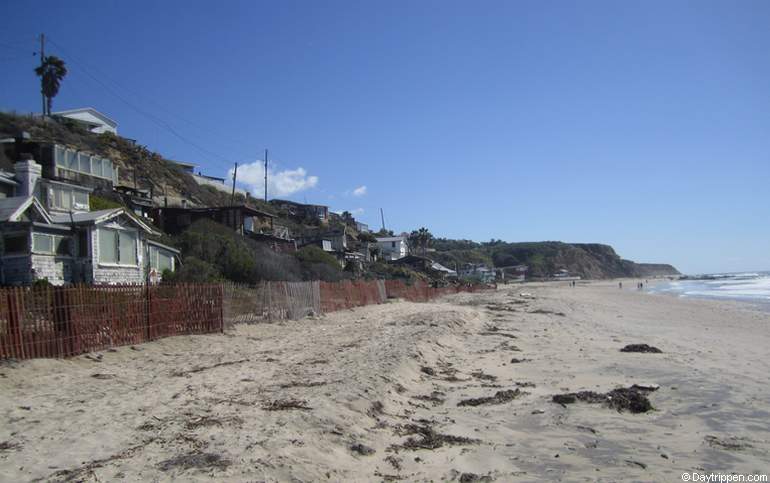 It is not impossible to rent a Crystal Cove Cottage but it will take some time and a little luck. If you don't get a cottage you can still enjoy one of Southern California's best beaches for a day. Check out our guide to renting a cottage at Crystal Cove State Park
Getting to Crystal Cove State Beach
Crystal Cove State Park is located off Pacific Coast Highway between Corona del Mar and Laguna Beach. There are three entrance points to the beach: Reef Point, Pelican Point, and Los Trancos.
The main entrance and location of the cottages are at Crystal Cove-Los Trancos major intersection, the first traffic light south of Newport Coast Drive. Turn right toward the ocean at Crystal Cove to enter the park.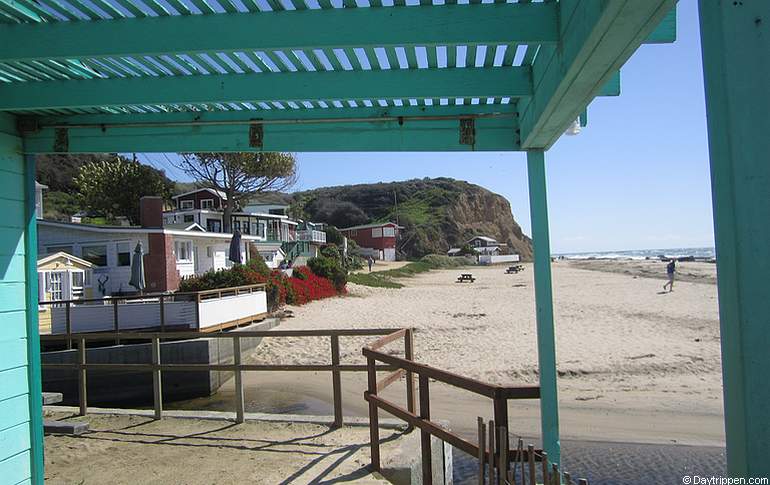 Parking is at Los Trancos lot and cost $15.00 for the day. If you are going to dine at The Beachcomber Restaurant park at Los Trancos parking on the east side of Pacific Coast Highway.
The Beachcomber has a Shuttle with pick up at the picnic bench and umbrella adjacent to the park's office building. The Beachcomber will validate parking ticket with a purchase of $10.00 or more.