If you are looking for a fun family day trip Mt Baldy Trout pools might just be the right destination. Located along Mt Baldy road in the San Gabriel Mountains the trout pools have delighted families for over 50 years. Anglers are all but guaranteed a catch making this a good place for kids to learn how to fish.
At the trout pools, visitors pay for every fish they catch. There is no throwing fish back in the lake. The average price per fish is about ten dollars. The largest fish can go for up to $20.00. A small fee includes fish cleaning, bucket, net, and ice to pack your trout for the return trip home.
Both of the ponds are stocked with good sized fish from the Mt. Lassen Trout Hatchery. On most days it only takes a few minutes to get your first bite. Just remember once caught you can't throw them back into the pond. At $10.00 plus a fish, it's a good idea to get one pole and share to keep the cost of fishing to a minimum. Plan on spending about $40.00 for a few hours of fishing.
Mt Baldy Trout Pools Rules:
You must keep all fish that you catch no exceptions
Do not attempt to shake off fish to avoid paying for fish
When you catch a large fish use the provided net to land it.
Use 8-pound leader and number 8 hooks.
No license is needed to fish here.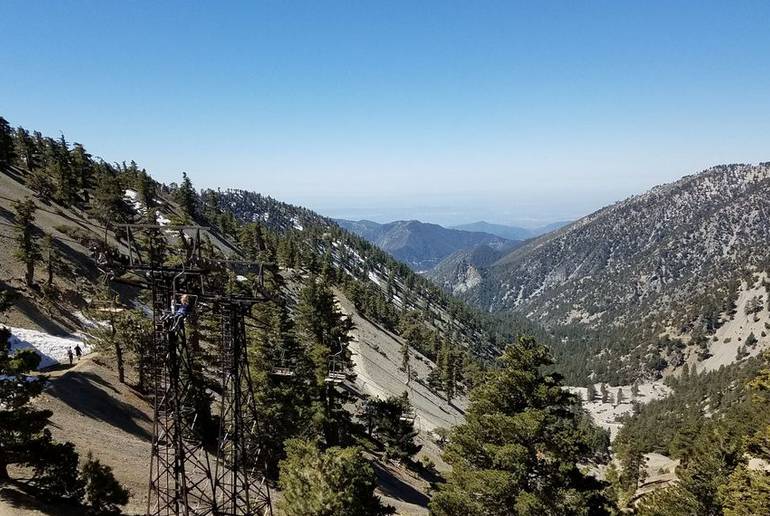 A fun addition to your day trip to the trout pools is to head up to the end of Mt Baldy Road to Baldy Resort. From the parking area, you will have the chairlift to resort. This lift is nothing like the Plam Springs tram. The chairs are open with your feet dangling in the air and carry only 2 passengers. The ride lasts 15 minutes and travels about one mile with a 1300 foot climb.
During the winter skiing, snowboarding, or tubing may be available. Summer season activities include hiking and a zip line. Top of the Notch Restaurant & Bar is open year round. Tickets for the Mt Baldy chairlift fo for about $20.00 per person if you book online.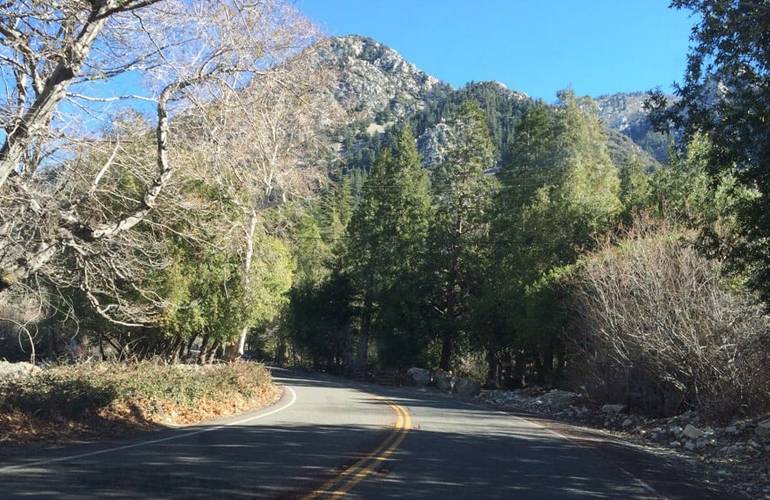 Mt Baldy Trout Pools Getting There
Open Saturday and Sunday from 9: am to 3:30 pm and select holidays. Fishing fees at the Mt Baldy Trout pools are $1.00 if you bring your own pole, $2.00 if you rent a fishing pole from the pond. Bait, bucket, and ice is included in the fee. Fish price is determined by the size of the trout.
Address: 6945 Mt Baldy Rd Mount Baldy, California 91759. Mt Baldy Trout pools do not have a website for more information call (909) 982-4246.