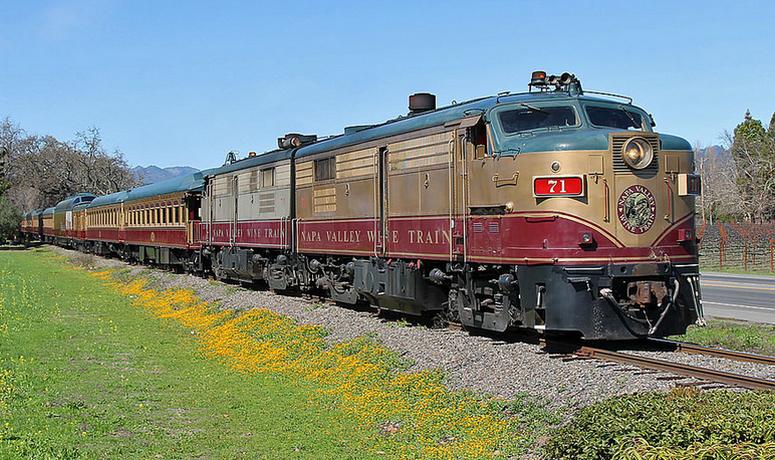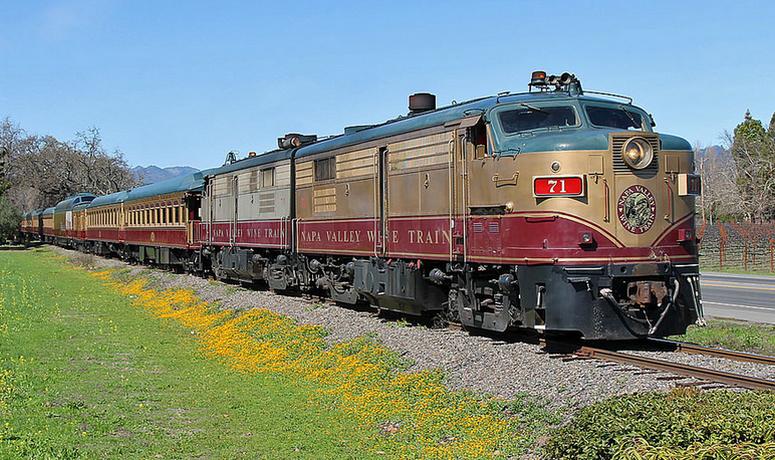 The Napa Valley Wine Train lets you enjoy award~winning dining while taking in the scenic beauty of the wine country. The train runs along a line built-in 1847 to take visitors to the Calistoga resort.
Today the train runs as far as St. Helena and is rated one of the top twenty rail journeys in the world. Travelers view the vineyards while riding in vintage 1915-1947 Pullman Dining, Lounge, or Vista Dome cars.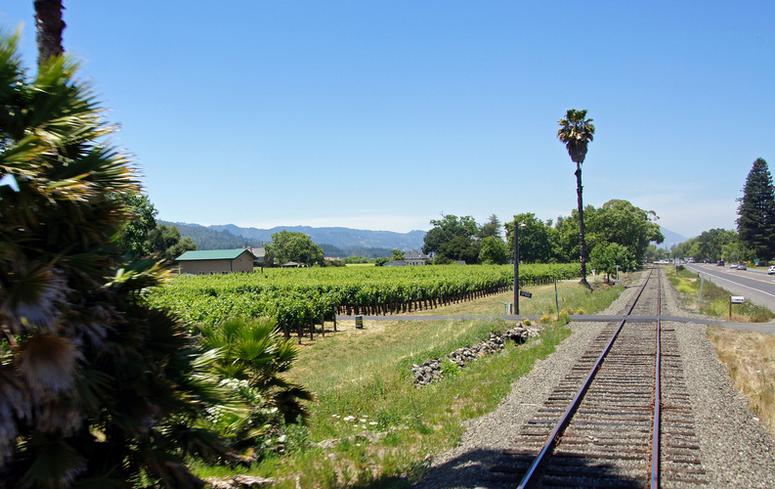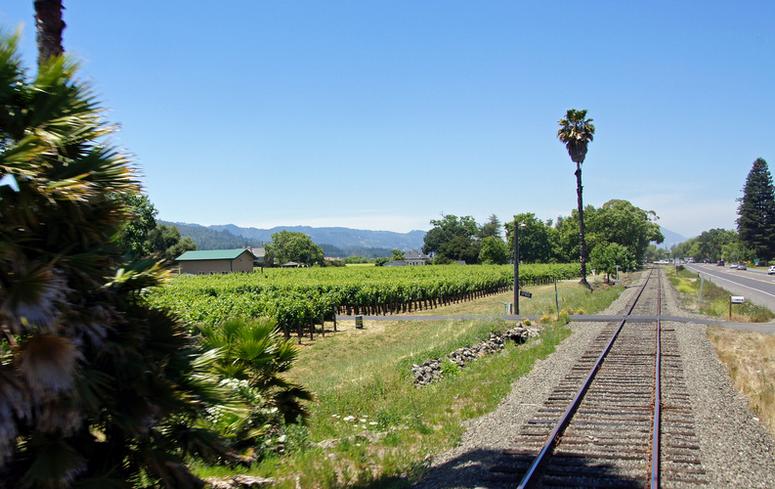 The Napa Valley Wine train Travels along highway 29 on its 3-hour trip. Be sure to ask the conductor which side of the train to sit on. One side of the train looks across the highway while the other side looks over many hills and wineries.
The railroad track is part of the Napa Valley Railroad, founded by early California pioneer Samuel Brannan in 1864. Brannan established it to bring tourists to Calistoga, California, which he also founded.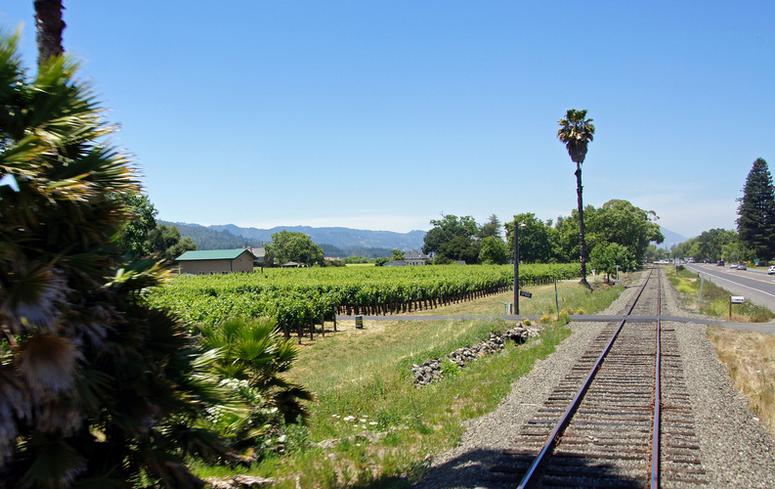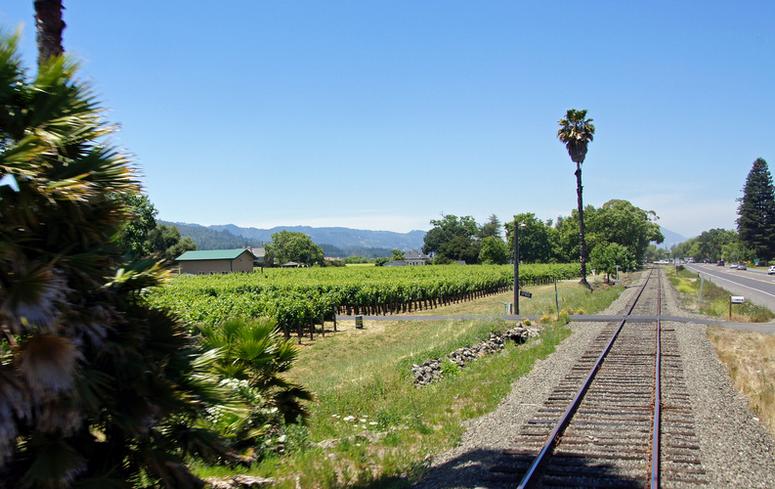 The Napa Valley Wine Train has been in operation since 1989 and has now carried several million passengers. The wine train can carry nearly 400 passengers through the Napa Valley and usually makes two trips a day. The train is pulled by a 1950s era diesel engine.
During the 3-hour-long, 36-mile round-trip between Napa and St. Helena, passengers can choose to enjoy a gourmet meal prepared on board. They can also sample several of the region's wines available at the wine bar located in one of the lounge cars.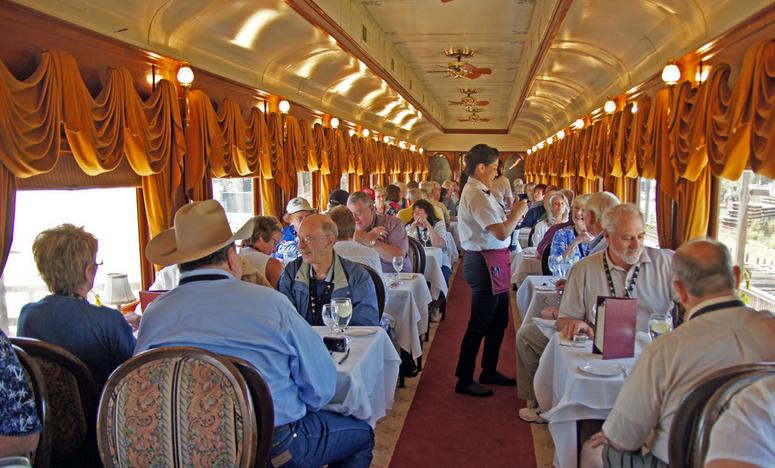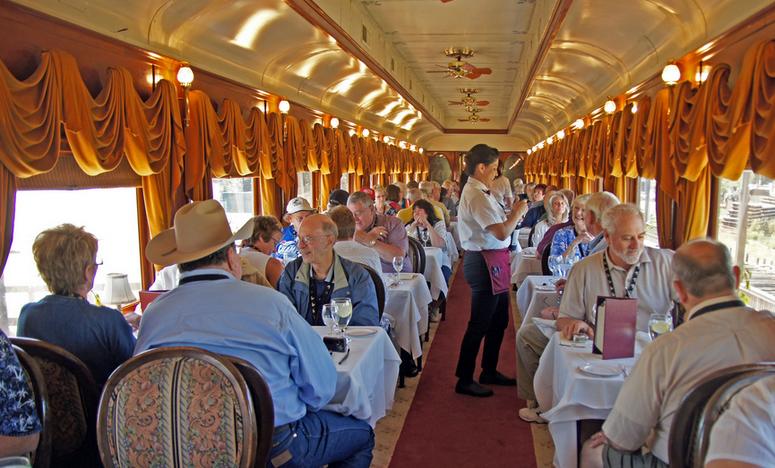 Napa Valley Wine Train train hosts several special events throughout the year, including murder mystery dinner theater, vintner's luncheons, appellation dinners, and holiday excursions.
The train offers optional stops for tours of Domaine Chandon Winery in Yountville, Grgich Hills Estate in Rutherford, and a motorcoach tour of Raymond Winery in St. Helena and ZD Winery in Napa for an additional fee.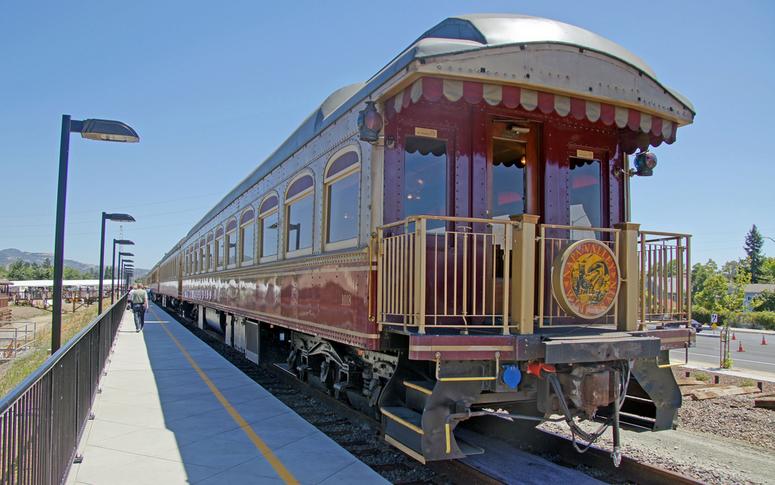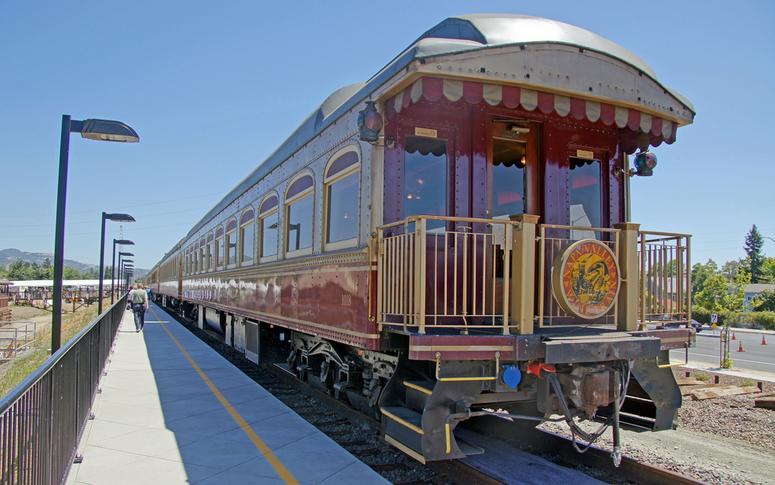 There are three different styles of restaurants during the three-hour excursions. Your choices run from deli car to Champagne Vista Dome. Various packages are available, including special holidays, murder mystery, and jazz concert trains. For first-time visitors to Napa Valley, the train makes an excellent way to start your trip.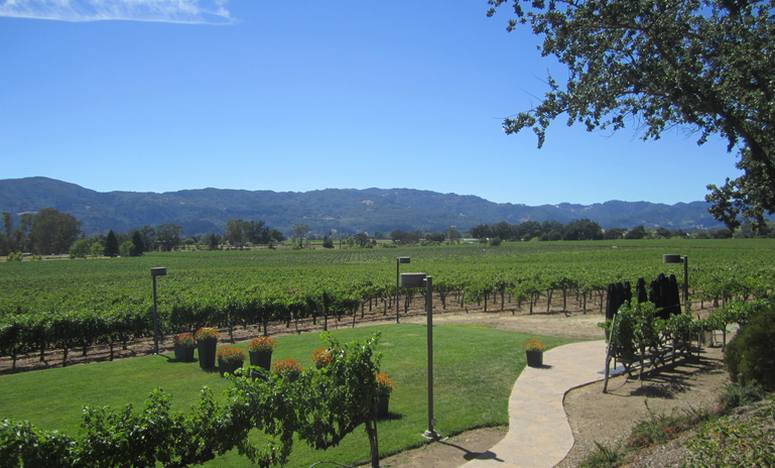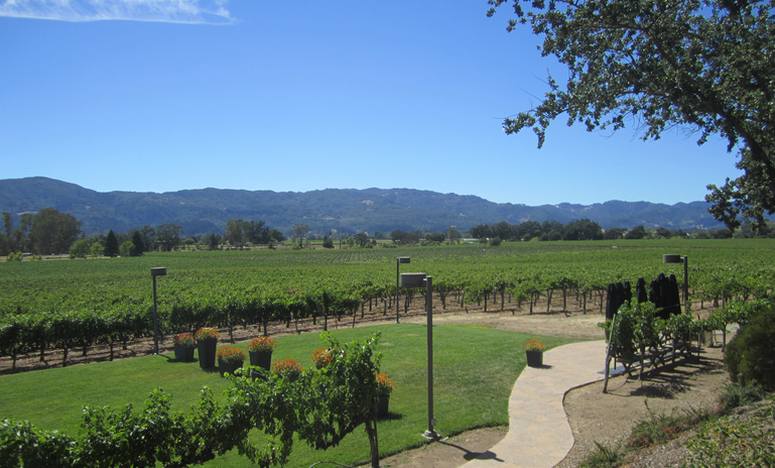 If you decide not to enjoy a day trip on the Napa Valley Wine Train, the less expensive option is driving. Wine Country Road trip along Highway 29 in Napa Valley.
Brunch and lunch are casual, while dinner trains, you should dress for dining fine dining. Napa Valley Wine Train • 1275 McKinstry Street, Napa, CA 94559 Reservations