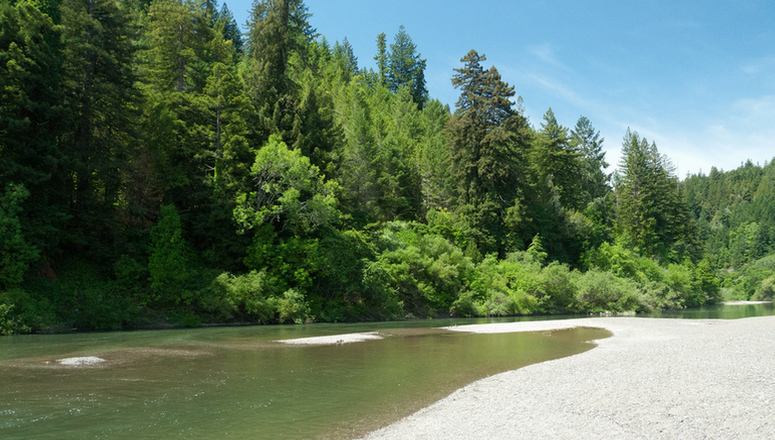 Heading into the town of Guerneville, you start to get a warm and fuzzy feeling. That's even before you start sampling the fine Sonoma wines produced in this part of Russian River. A large sign announces that the town is "a hate-free community". Approximately 5000 people are permanent residents, and they are an important part of what draws visitors here.
There are straight people, gay people, young families, and old hippies. Really old hippies. Individuals from virtually every imaginable background, ethnic group, and income bracket call Guerneville home. The only people you won't find here are the intolerant. Pretty much anything goes, and the locals like it just fine.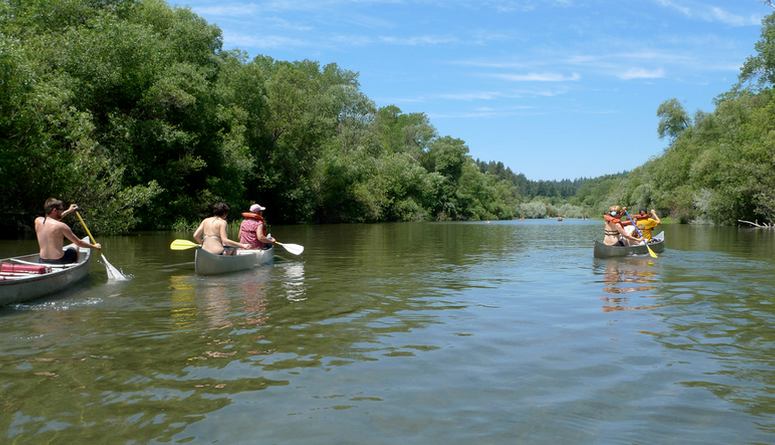 Decades ago, the town was built on the back of the timber industry. Now, much of the majestic, ancient redwoods are protected. As the lumberjacks left, the hippies headed to Guerneville, and then tourists and day-trippers from San Francisco.
While the town may have a reputation for being especially popular with the LGBT community, there is plenty for everyone to see and do. One summer highlight is the annual Stumptown Daze Parade and Barbeque. This event is the unofficial kick off the summer season along this section of the Russian River.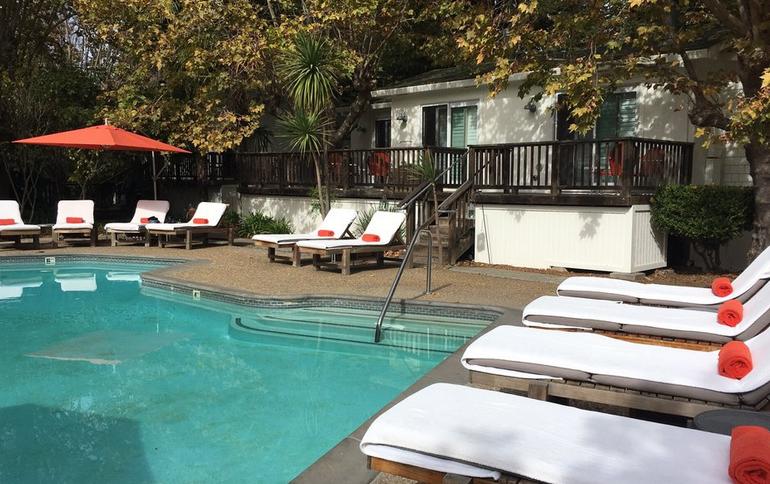 Those who would rather relax are well taken care of in this eclectic town. The Boon Hotel and Spa are just off the main street and comes highly recommended.
A little further out of town, you will find the Osmosis Day Spa and Sanctuary. Nestled in amongst the wildflowers, you'll find a Japanese Garden and outdoor massage huts. There are detoxification programs, organic skincare treatments, and deep lymphatic massages certain to knead even the worst work worries away.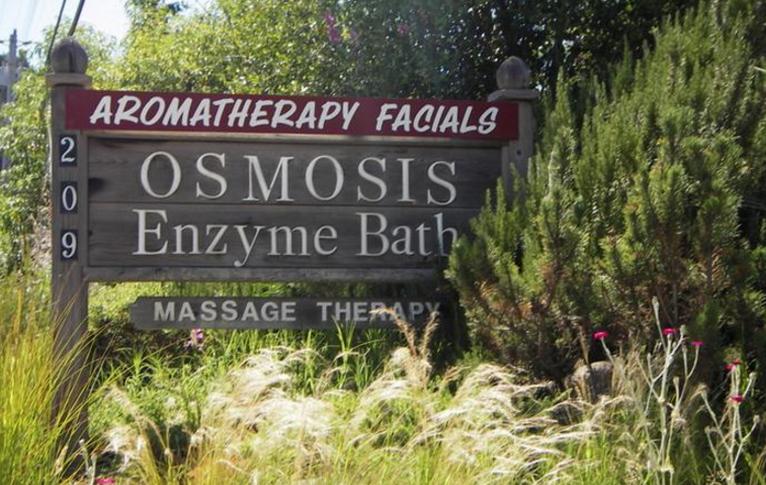 Opportunities for outdoor activities abound. Hike through the spectacular Armstrong Redwood State Reserve, or kayak down the Russian River as it winds its way through the valley.
There are several family-friendly spots to visit as well. The Pee Wee Golf and Arcade have been in business for decades and was recently painstakingly restored to its former 1950s glory. It's a terrific low-tech way to spend a day away from the hectic pace of our hard-wired world.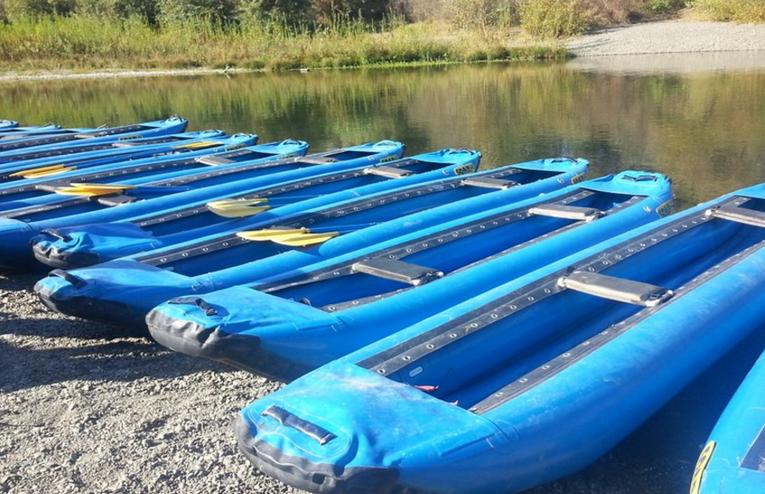 Canoeing & Kayaking along the Russian River are popular activities. Several outfitters offer half and full-day trips along the river. Russian River Adventures offers a nine-mile full-day excursion that is dog-friendly.
Where to Eat Guerneville
You'll need food and drink, and Guerneville will not disappoint. Looking to have a laid-back lunch with the locals? Head to the Big Bottom Market for scratch-made soups, salads that incorporate seasonal, local produce, or a freshly pressed panini.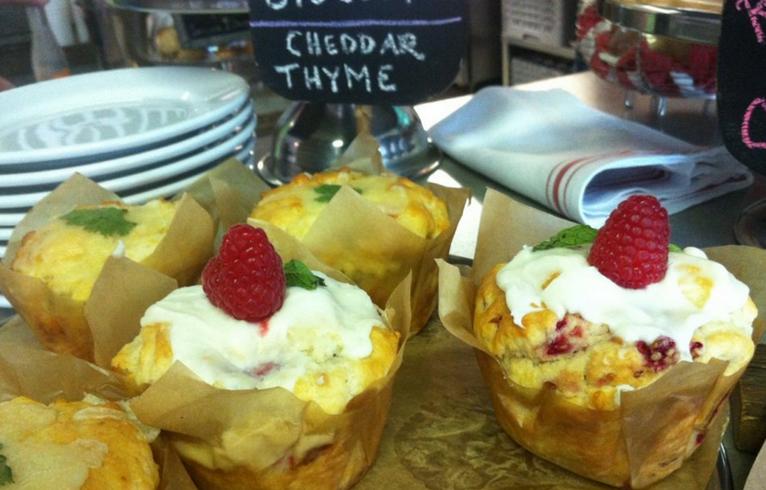 The market carries many artisan sauces and preserves, as well as unusual, top quality wines from nearby vineyards. It's also a perfect place to pick up a souvenir.
Fans of fine dining will want to head to Boon Eat & Drink to sample some of the creative delicacies coming out of the kitchen. Filet mignon, flash-fried Brussels sprouts, and the vegetarian polenta lasagna are a few customer favorites.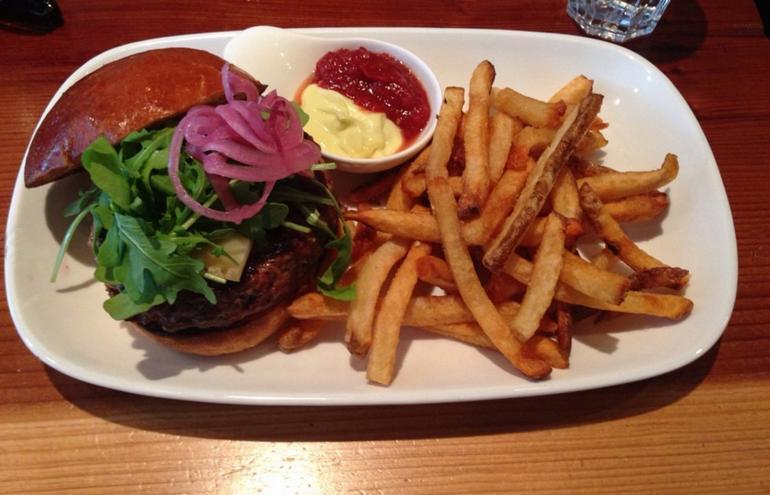 Some dishes may sound a little weird, but they taste surprisingly wonderful. Better yet, most of the veggies and the meats are organically produced. It's affordable, and there are several excellent local wines available by the glass.
Nearby Wineries
The wineries themselves are worth a visit. Take a day to drive the hour or so west of Guerneville, and you'll find yourself in the heart of the Napa Valley. Closer to town you'll find the Bella Winery and Caves. Their Zinfandels are the stuff of local legend, and an afternoon tasting means you'll get to sample more than one.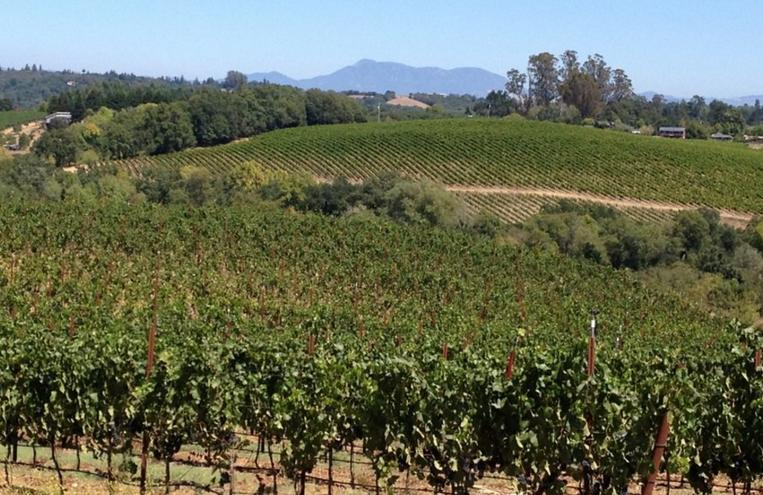 Another tourist hot spot is the Korbel Champagne Cellars. They offer free tours, tastings, and even the kids are welcome to come along.
Where is Guerneville
Guerneville makes a super getaway for pretty much anyone and their dog. Always ask before you make your reservation, but many of the town's hotels are pet-friendly. Several restaurants have outdoor patios that are happy to accommodate your well-behaved four-legged friend!
Guerneville is 74 miles north of San Francisco. Drive time is just under two hours depending on traffic.