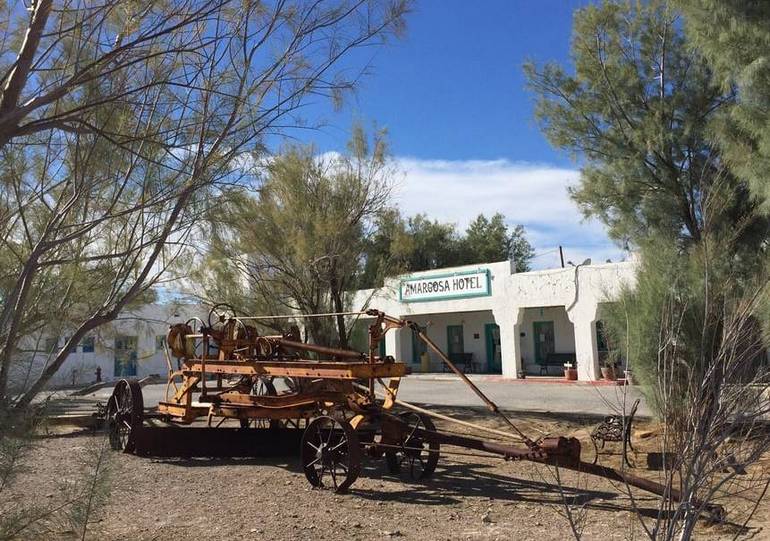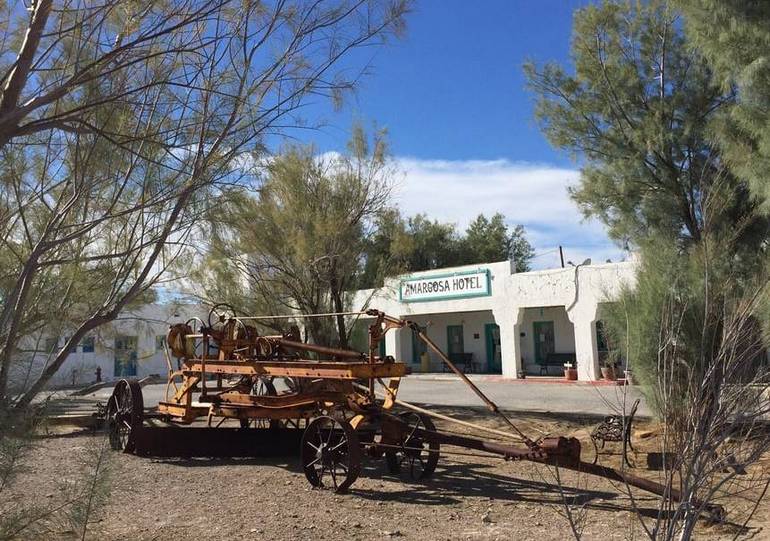 Death Valley Junction started as a water stop along the Tonopah and Tidewater Railroad, which operated from 1907 until 1940. In 1914 a 20-mile side spur was constructed from Death Valley Junction to the mines at Ryan, near Death Valley; the line operated until 1928 and carried Borax to the mill at Death Valley Junction for processing and packaging.
The Pacific Coast Borax Company Mill remains can still be seen in Death Valley Junction directly across from the Amargosa Café. Railroad tracks were torn up years ago, but it's still possible to see the grade of the Tonopah and Tidewater Railroads in many places along Highway 127.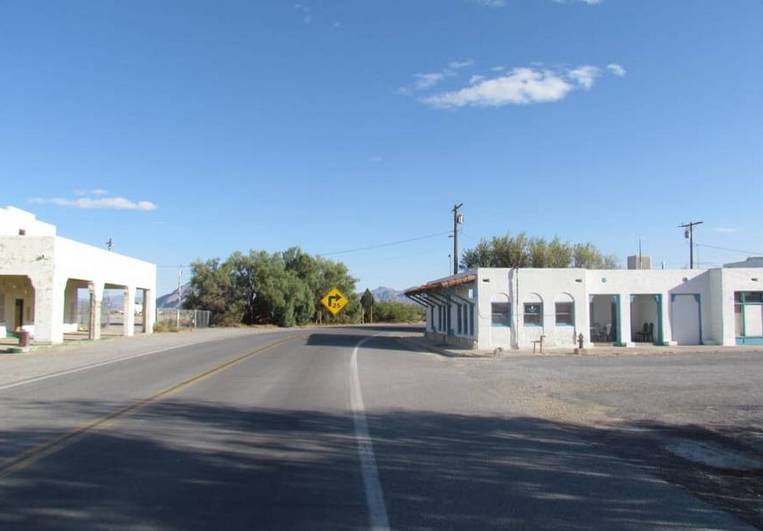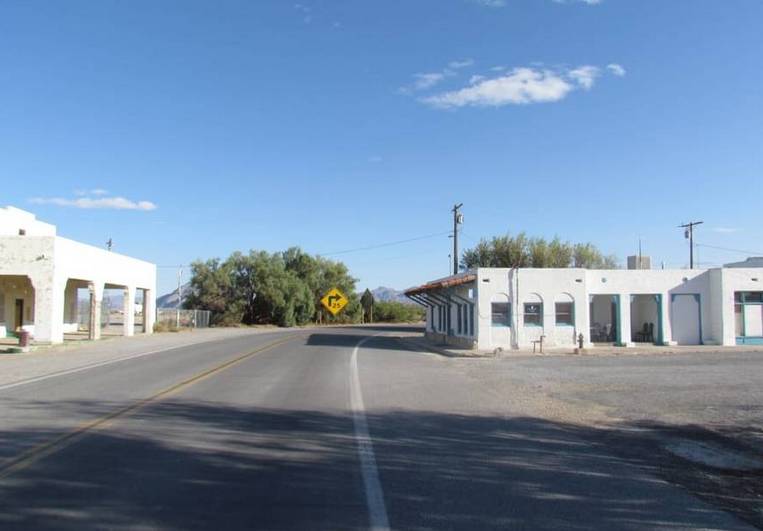 Starting as a tent city with a hotel, saloon, and store, Death Valley Junction got its first permanent buildings around 1915 when the Borax processing facility was built. In 1925 the Pacific Coast Borax Company constructed the hotel and theater known as the Amargosa Opera House and Hotel.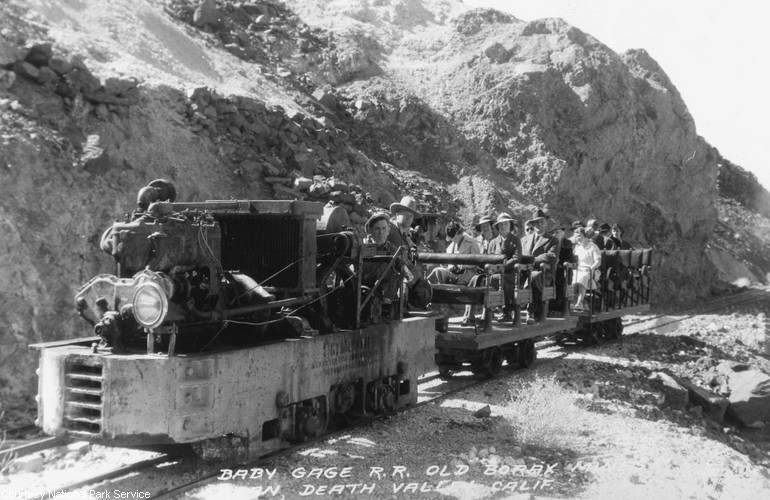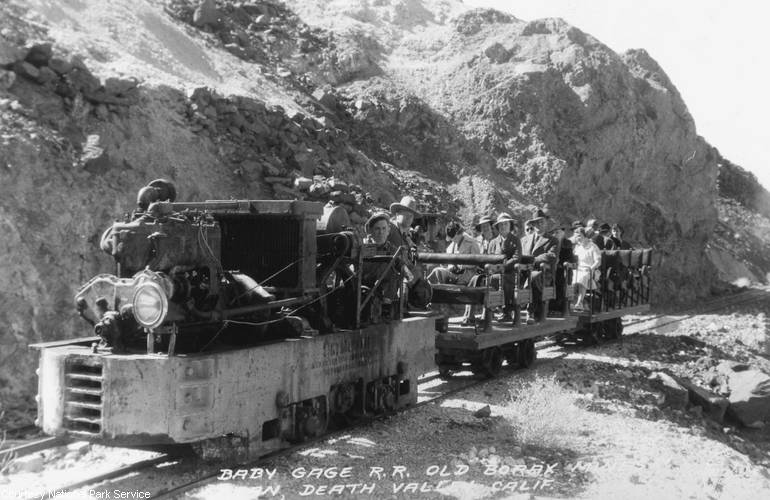 The hotel catered to railroad investors, workers, and tourists visiting Death Valley. For a few years, a Brill Passenger car (Death Valley Railroad) took passengers from the junction on a twenty-mile trip to the edge of Death Valley and the Ryan Mines. From there, tourists could take a tour of the mines and a ride on the Mine Baby Gauge Railroad. Death Valley RR ceased operations in 1931, the track was torn up, and most of the rail cars and locos were moved to New Mexico.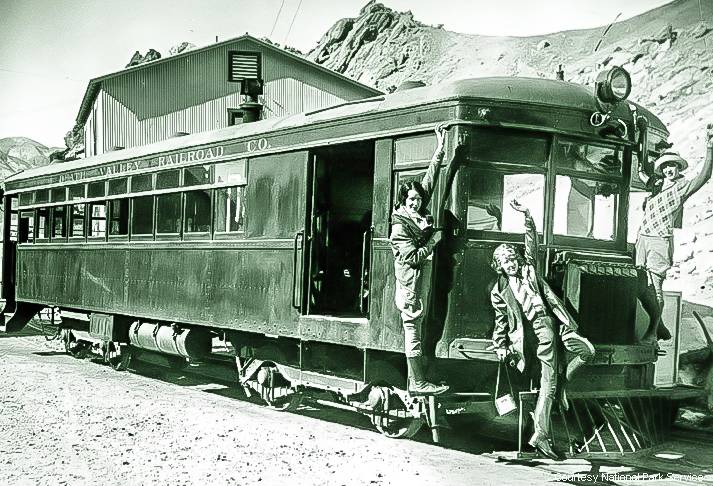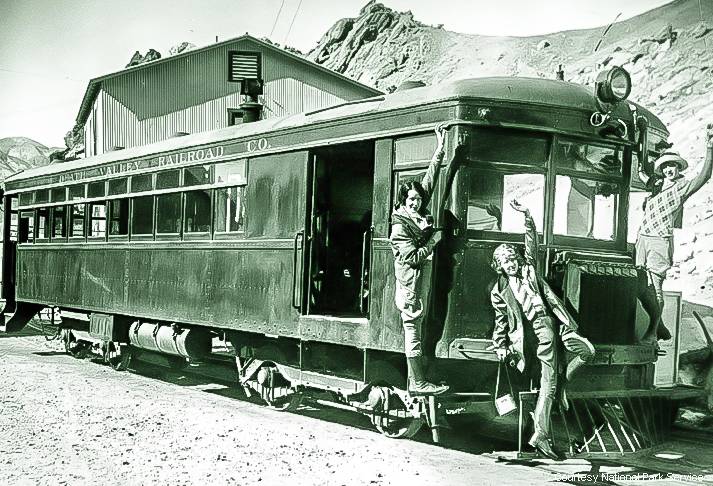 The original Death Valley Brill car can be seen at the Laws Rail Museum in Bishop, California. One of the original Death Valley Railroad steam engines can be seen at the Borax Museum at Furnace Creek in Death Valley. Ryan Mines and the town of Ryan are currently under the care of the Death Valley Conservancy, which limits access to this historic area of Death Valley.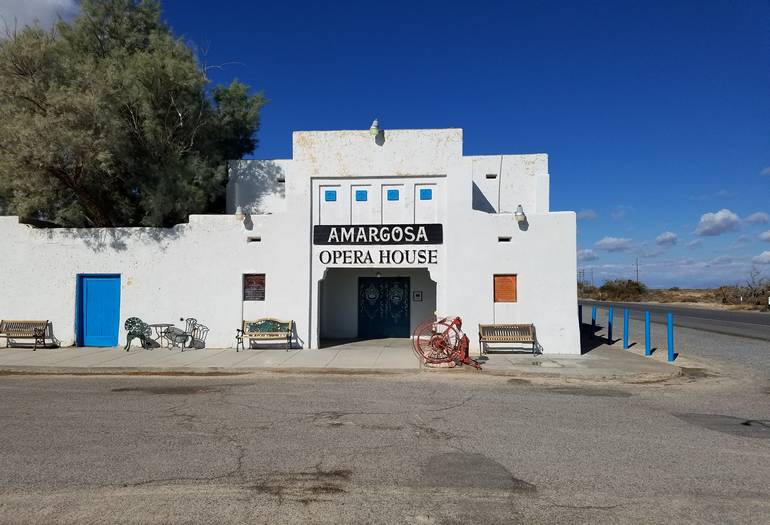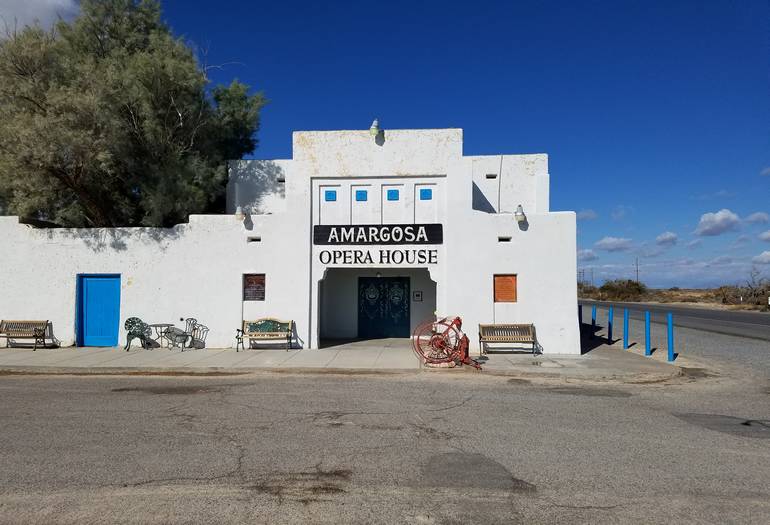 By 1950 Junction was not much more than a ghost town. It struggled along as a gas stop for travelers heading to Death Valley. The city saw a small revival in the mid-1960s when Marta Becket, a dancer, and actress, purchased the hotel. She renamed the theater Amargosa Opera House and set about restoring the aging buildings.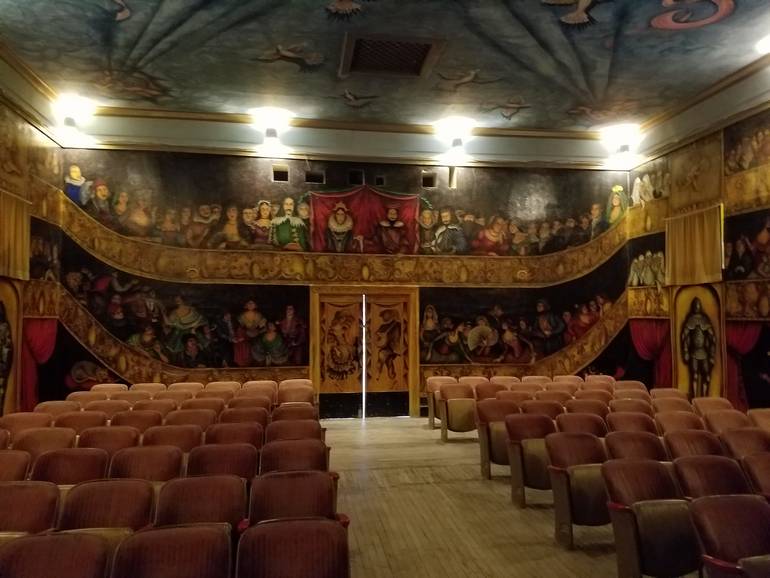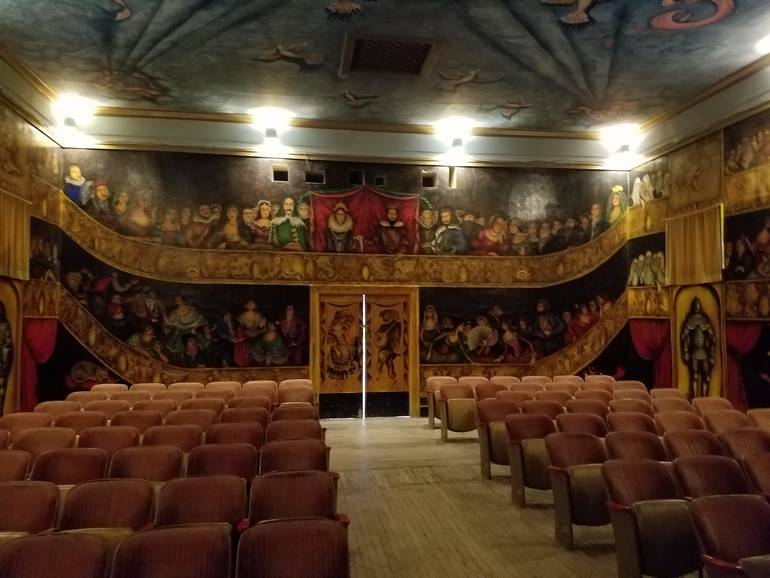 Over the years, Ms. Becket painted the walls and ceiling of the theater with colorful paintings of clowns, kings and queens, jousters, and revelers. She performed her ballets at the Amargosa Opera House for the next 40 years. Ms. Becket passed away in 2017 at the age of 92. Ms. Becket was succeeded by Jenna McClintock, who still performs Marta Becket's Ballet several times a year at the Amargosa Opera House.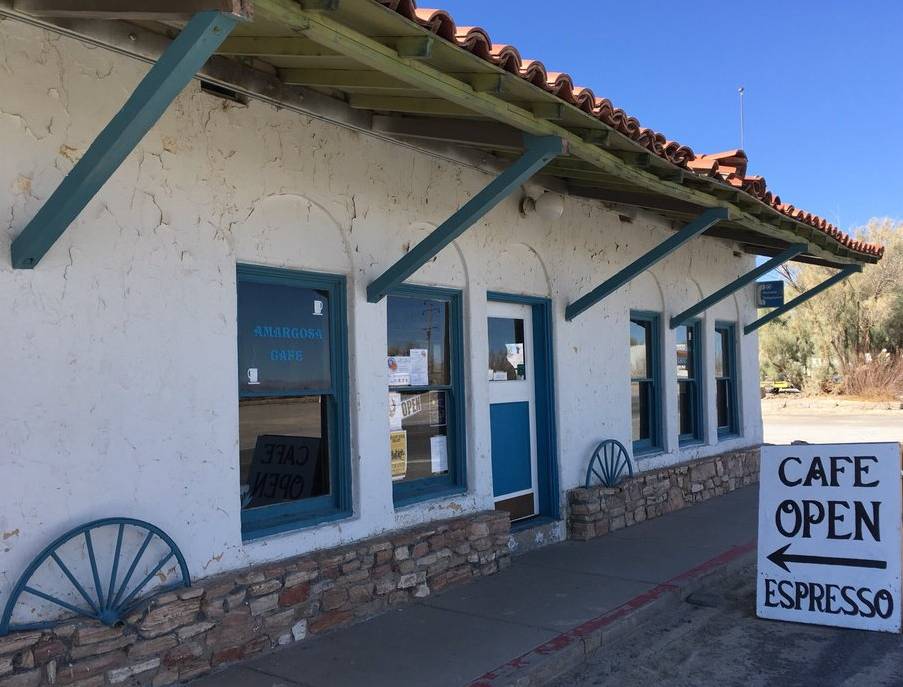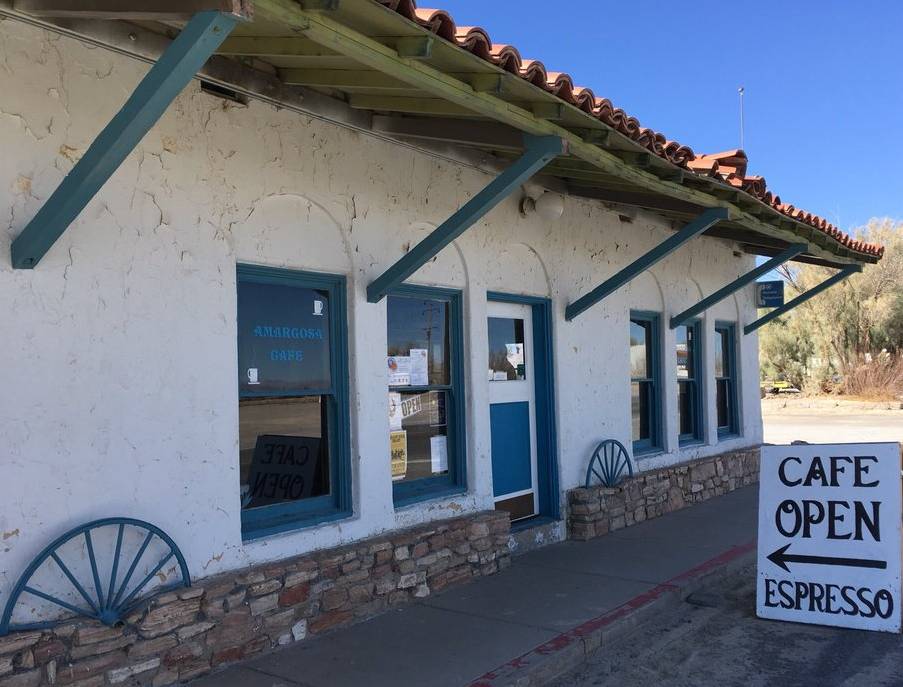 Death Valley Junction is located along California State Route 127 at the junction of California State Route 190. The gas station is permanently closed. Amargosa Cafe is usually open on weekends, and the hotel is open year-round. Tours of the Amargosa Opera House are $5.00 per person if you can find someone available to give you the time.