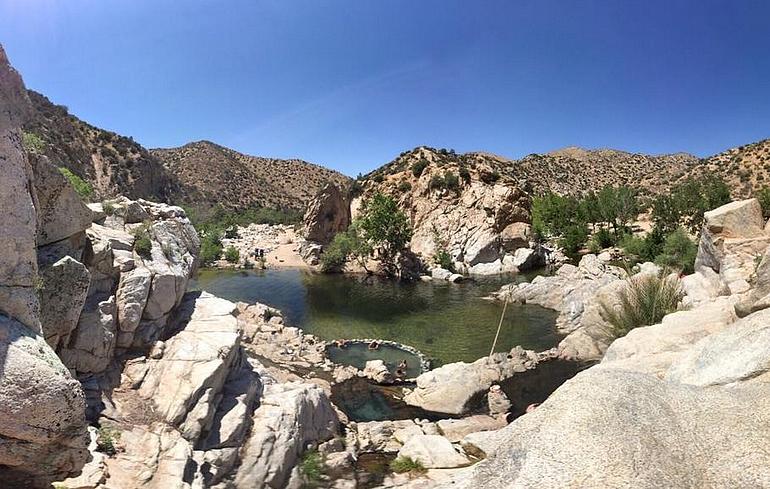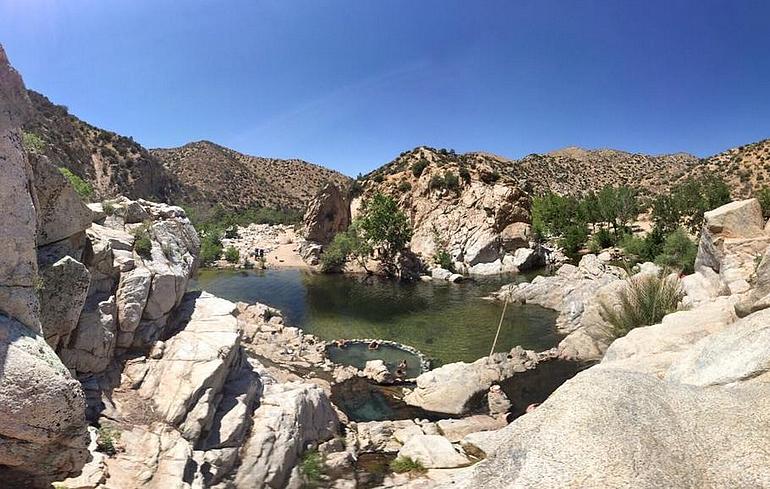 Deep Creek Hot Springs, located in the foothills of the San Bernardino Mountains, is perhaps the best natural hot springs in Southern California.
Most hikers take the shortest route to the hot springs and park at Bowen Ranch. From the parking area, the hike to the hot springs is about two miles. Keep in mind the trail downhill and the climb back out is almost all uphill. Please bring plenty of water for the hike; you will need it.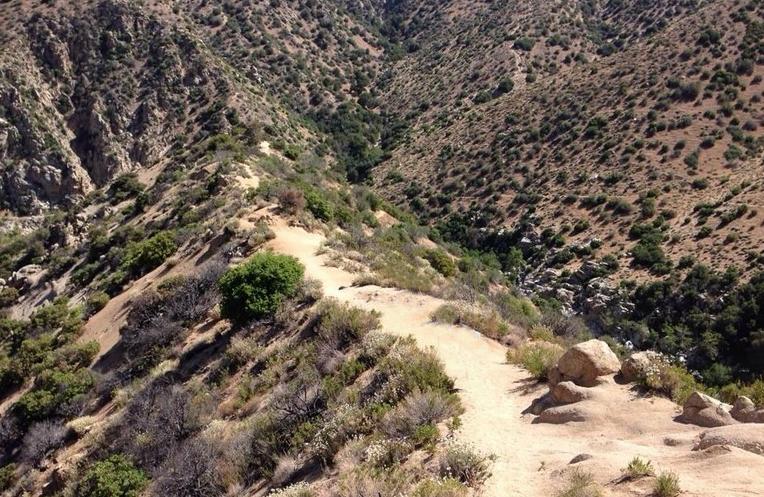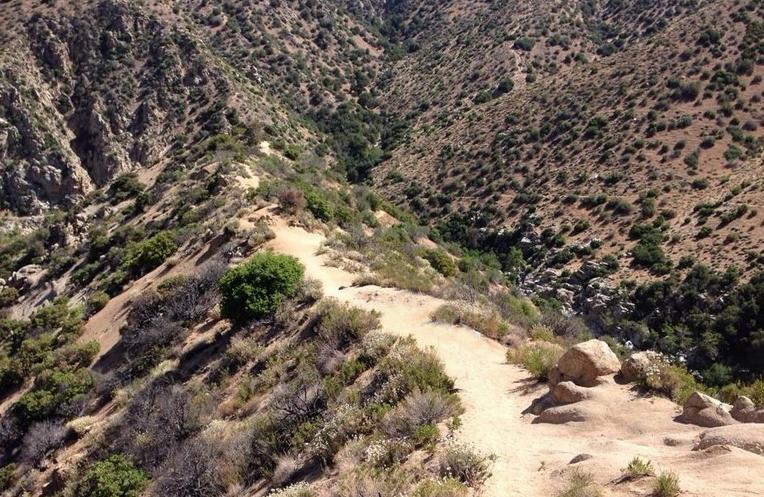 The Hot Springs at Deep Creek is located adjacent to the creek on the other side of the trail. It would be best if you waded through the creek to reach the natural hot springs. About five pools are varying in size, with the largest pool able to accommodate about 10 people.
The pool next to the creek is barely warm, perfect for a hot day, while the pools higher up in the rocks can be up to 105 degrees.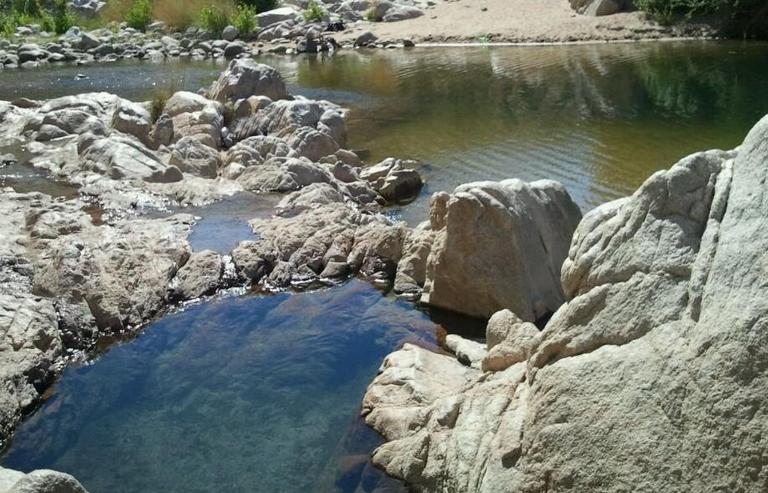 Nudity is common here, although many visitors do wear shorts or swimwear. You might even encounter a naked hiker along the way. Weekend crowds are not uncommon, even during the hot summer. The best time to visit is during the week when there will be far fewer visitors and
The pool crowd is a mix of twenty-year-old out for an adventure, hippie types, locals, and hikers. Some people bring their dogs, but unless your four-legged friend is used to hiking, leave him at home.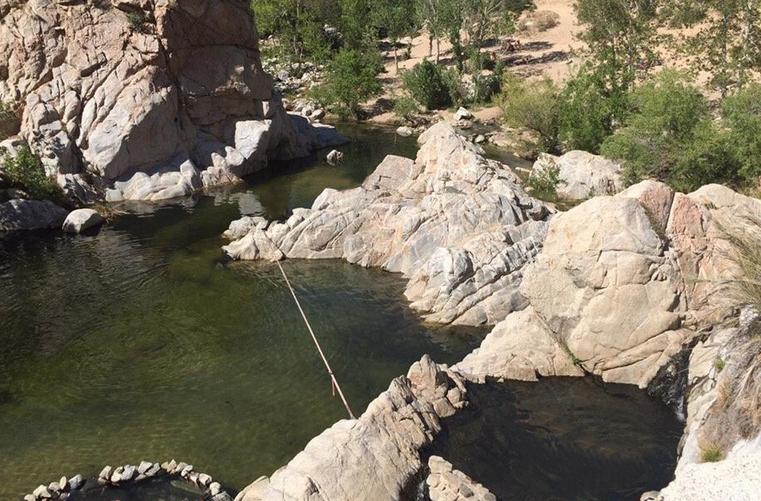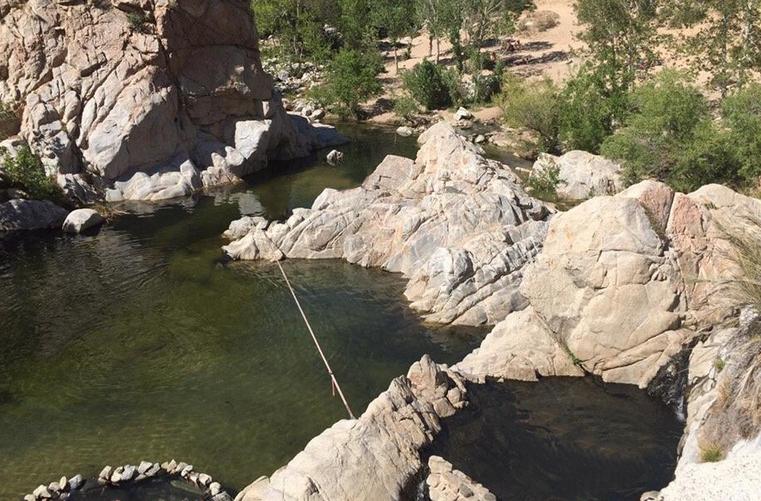 In addition to the hot springs, Deep Creek has several year-round swimming holes, one popular with cliff divers, but there is only one place if you want to do some dipping.
Deep Creek Hot Springs is a beautiful place, with a year-round creek and natural hot springs. There is even a sandy beach area next to the creek.
Deep Creek hot pools have a sandy bottom, not the sticky mud found at many outdoor springs. And while there may be a few people here that seem a little sketchy (depending on the time of your visit), most are friendly.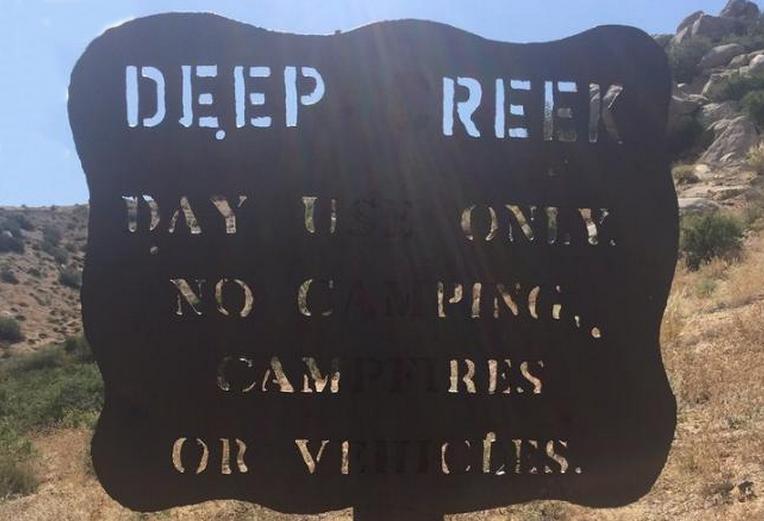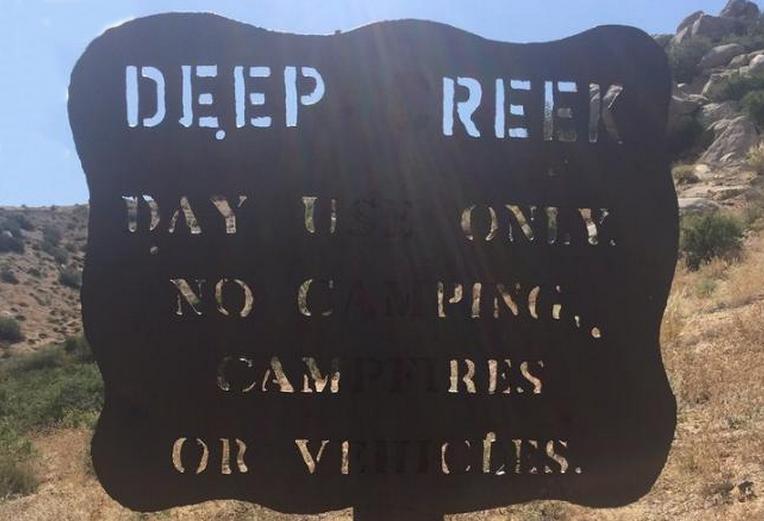 Directions to Deep Creek Hot Springs
This hike is not recommended for families. Most likely, there will be many naked people here soaking up the sun and dipping in the pools.
The best way to get to the hot springs is via Bowen Ranch. The ranch is private property and charges for the day use of the parking area.  If there is nobody around to take your money, there are envelopes. Be sure to pay the fee. The ranch owner (Crazy Mike) is known to track down people who do not.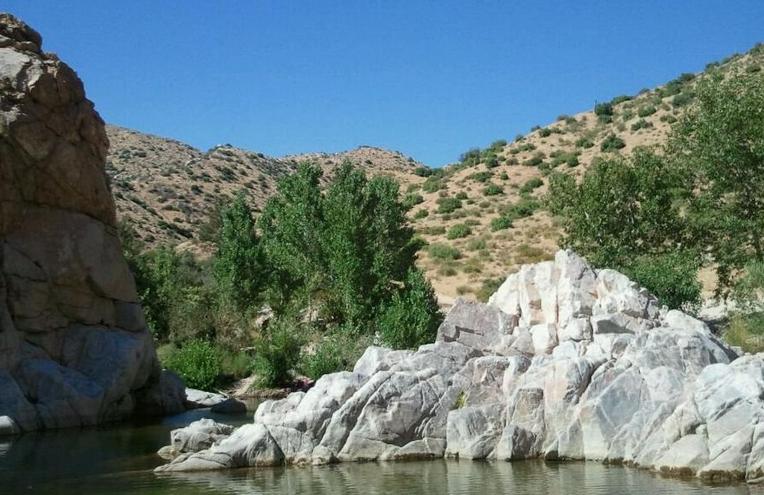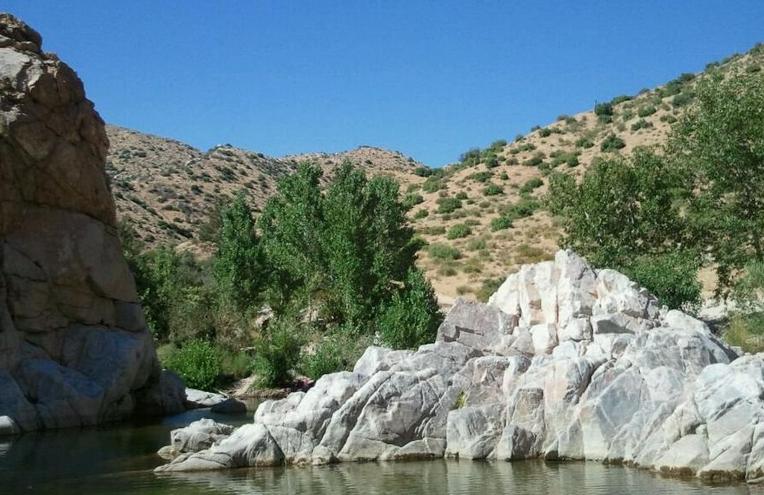 Directions to Deep Creek can be found on Google Maps and get lost. If you use the direction on Bing Maps, the route is much easier to find.
For detailed directions, information, rules, and etiquette visit, www.deepcreekvolunteers.com   San Bernardino National Forest Deep Creek Website.