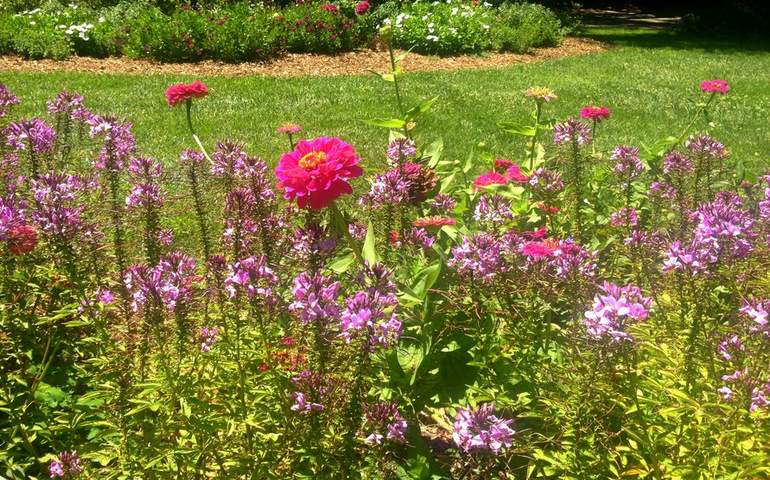 Descanso Gardens Botanical Garden, located in the La Canada neighborhood of Los Angeles County, California.
The 150-acre gem was developed as a year-round retreat for urban dwellers and highlights the beauty of nature through an internationally renowned botanical collection and seasonal horticultural displays.
At one time, this property belonged to newspaper magnate E. Manchester Boddy who was the Los Angeles Daily News owner. Because of his love for botanical plants, he operated a garden at the location. He wanted to preserve the site and gave it to Los Angeles County in 1953.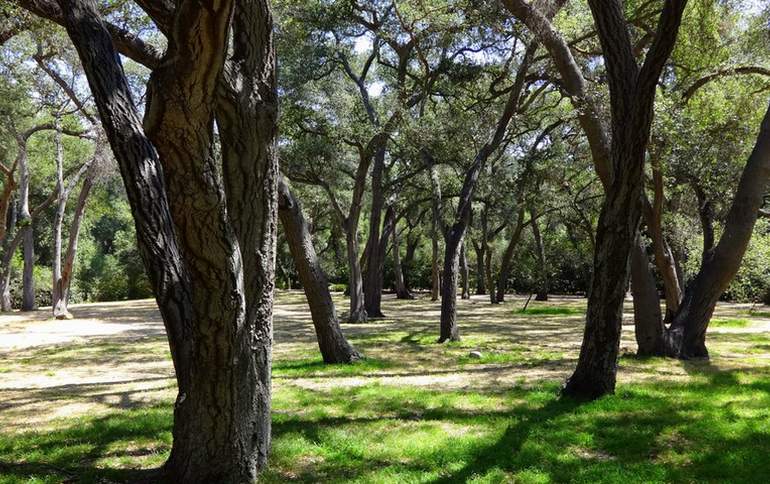 Since then the gardens, woodlands, and chaparral have been maintained for all to experience and hosts thousands of visitors each year. Bird watchers will love the site, and just past the Rose Garden is the Bird Observation Station and Lake. It provides a shelter and nesting area for a wide variety of birds.
The station was built in collaboration with the Audubon Society, ensuring its quality. Visitors have an opportunity to view hundreds of varieties of birds, waterfowl and other animals in their natural surroundings.
A dry-raked garden, which is modeled after a Shen garden in Kyoto, is a close walk from the area. It brings the spirit of the Far East to California and is quite a spectacular view in the fall as the foliage changes.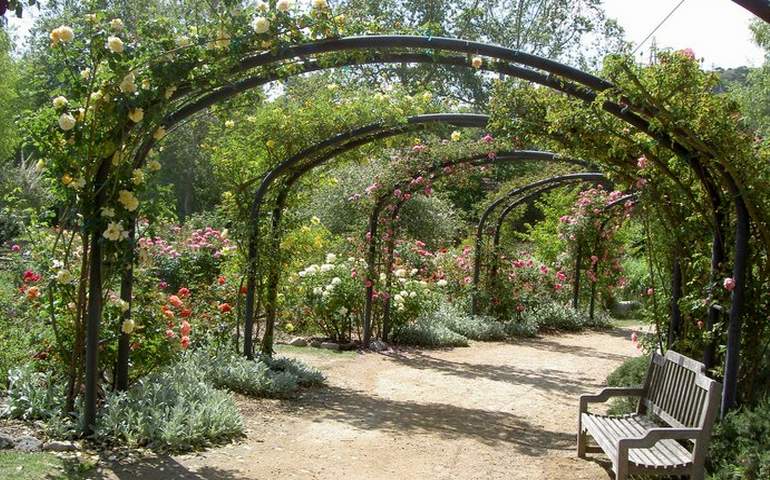 The Full Moon Tea House area is inspired by Asian design, and one of the most impressive areas in the garden, and was constructed in 1966 from funds raised by the Descanso Gardens Guild.
Beautiful blue tile roofing was imported from Japan and a Shinto bridge and a Japanese farmhouse were built; this structure is called a Minka.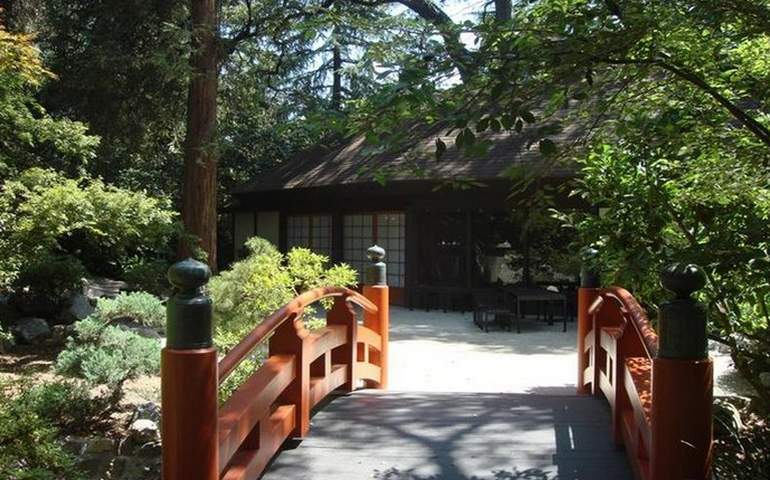 The Boddy House a 12,000-square-foot, a 22-room mansion that serves as the Boddy family's residence during their time of ownership. It's nestled into a hillside in the southeast corner of the property and offers a glimpse of glamor from a bygone era.
A grant allowed the house to be renovated and museum quality furnishings to be placed throughout. The house can be rented for events and weddings. It's open for tours from10 a.m. to 3:45 p.m. Saturday and Sunday.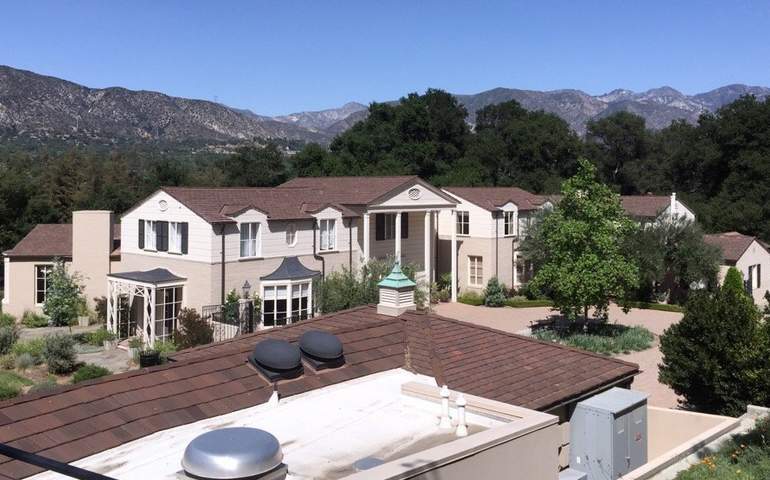 The Enchanted Railroad is a lot of fun; it allows you to ride aboard a 1/8th replica of a diesel train that travels around a section of the Descanso Gardens.
It's only available on weekends, 10 a.m. to 3:45 p.m. Saturday and Sunday. Tickets are only $3 and can be purchased at the train station near the Center Circle.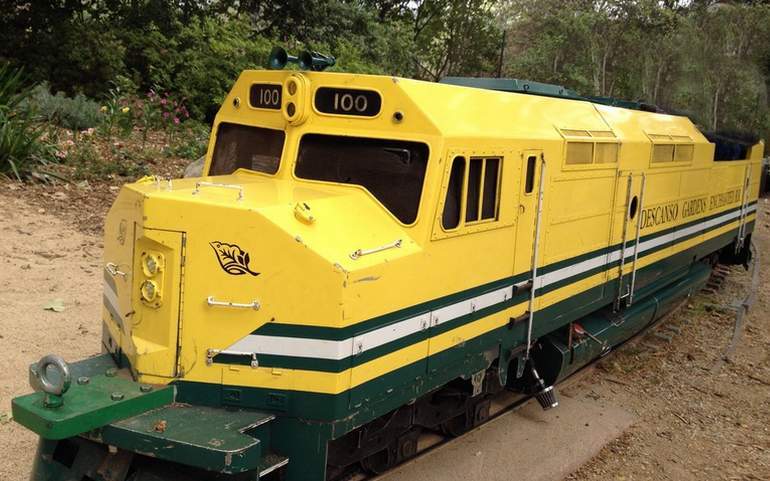 The rose garden is five acres and more than 3,000 roses are present from regions around the world. The collection includes most of the All-America Rose Selections winners since 1940.
Nature's Table is an edible garden planted with fruit trees and seasonal vegetables along with herbs, and edible flowers.
Surrounding the area are vines, bushes, and shrubs that set a tranquil mood. The California Garden showcases the best Southern California has to offer over an eight-acre garden.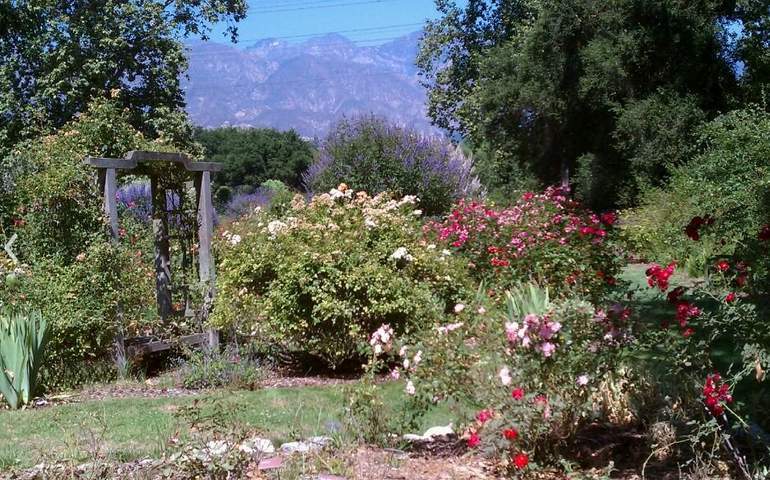 Self-guided walks are the way most enjoy the garden, but guided tram tours are available for a small fee. A gift shop is located near the entrance to Gardens. It offers home and garden furnishings such as garden benches, birdbaths, lanterns, and cherubs.
Art lovers can appreciate framed prints, original watercolors, rugs and wall hangings. Of course, there is a large selection of garden and nature books for both adults and children.
Getting to Descanso Garden
The Descanso Café is a great place to grab a bite to eat and is located near the Gardens entrance. It is open for service from 9 a.m. to 4:30 p.m. and sells sandwiches and lunchtime specials with outdoor seating to enjoy the meal.
Seasonal Events: Enchanted Forest of Light – As the sun sets, the gardens transform into an amazing display of Holiday Lights. November – December.
Descanso Gardens is located at 1418 Descanso Drive, La Canada Flintridge, CA 91011. Parking is free. From the San Fernando Valley area, expect a 30-minute drive, from downtown LA its 20 minutes.