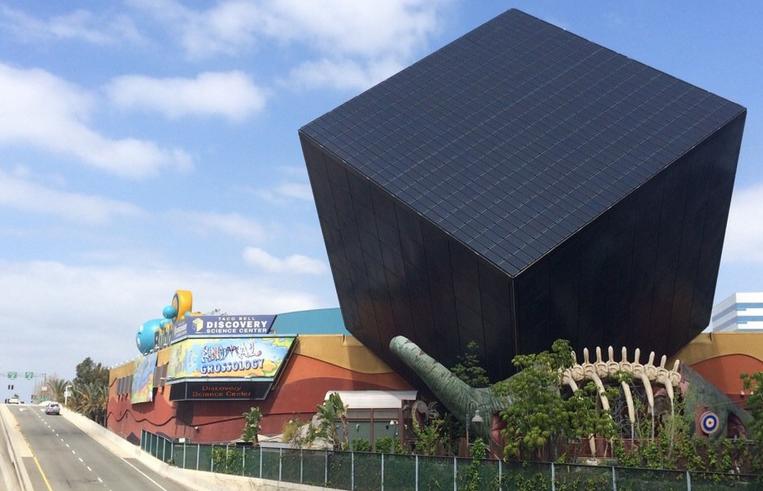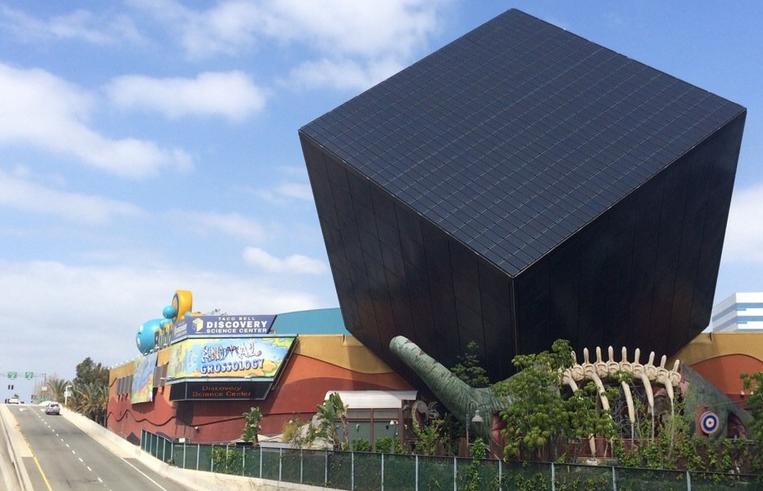 Discovery Cube Orange County
Discovery Cube is located just off the 5 freeways in Santa Ana. It's hard not to miss the science center with its huge black solar cube hanging out over the freeway. Inside the center, there are two floors with more than 150 interactive exhibits.
The first thing you see when you get near the center is the solar Cube. This giant black cube is 108 feet tall from base to tip and 64 feet per side and is made of 2636 struts which weigh up to 200 pounds each.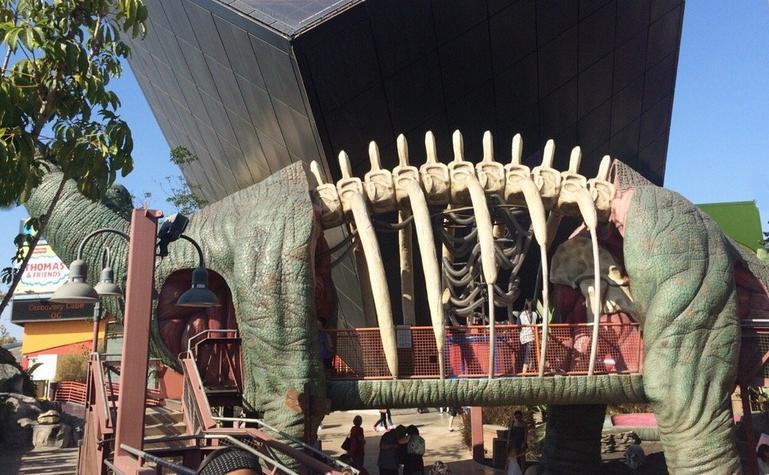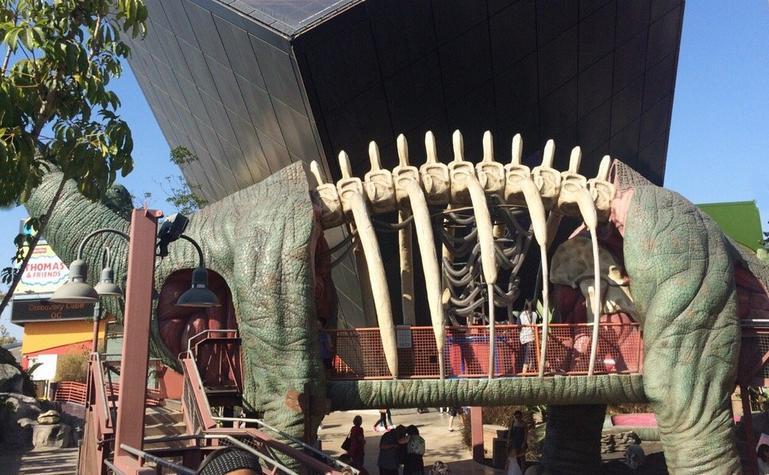 The next thing you notice is the giant life-size dinosaur which is a walk-through prehistoric creature. All this happens before you even enter the science center, so you know you're in for a fun day.
Once inside, you can lie on a bed of nails, play virtual volleyball and experience an earthquake. Annual events include Bumblebees in April and Spooky Science in October.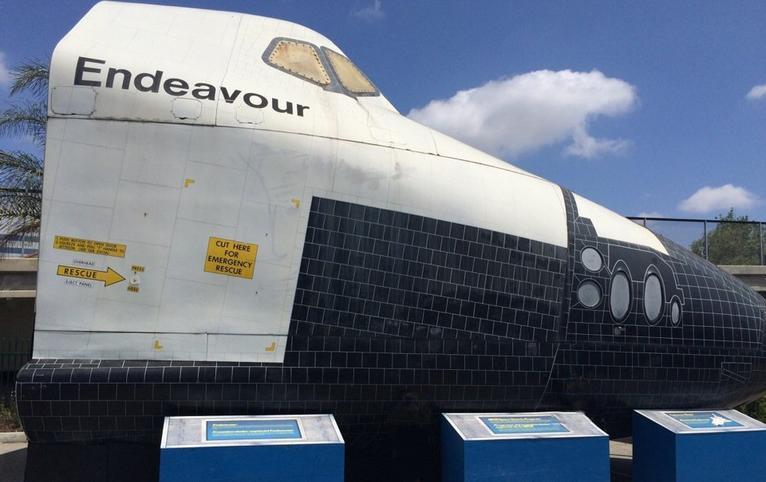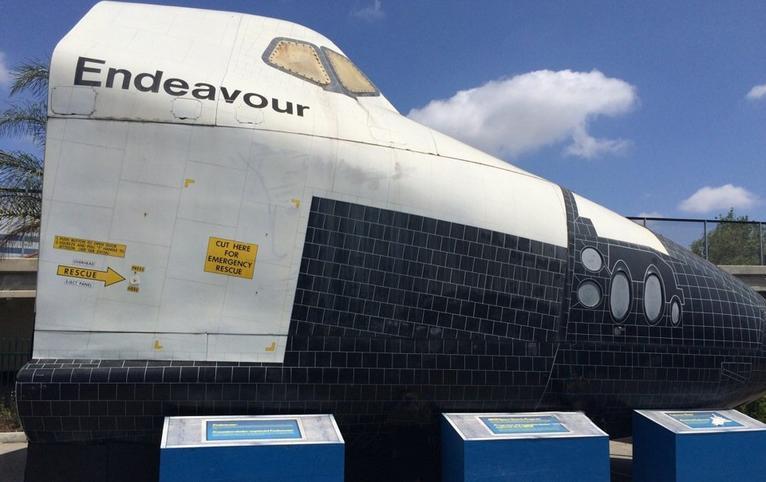 The proceeds of your ticket go toward the operation of the nonprofit museum and other programs such as community outreach and teacher training. Discovery Cube is a neat place for hours of family fun. Discovery Science Center is Orange County's premier science destination.
Discovery Cube School Field Trips
More than 300,000 school children have visited on field trips with their teachers, and the center also offers after-school programs featuring topics such as astronomy, electricity, and forensics.
In addition, teachers can participate in professional development workshops and computer training. Other educational programs offered include Midnight Madness Camp-Ins for scout groups and Camp Discovery summer camps.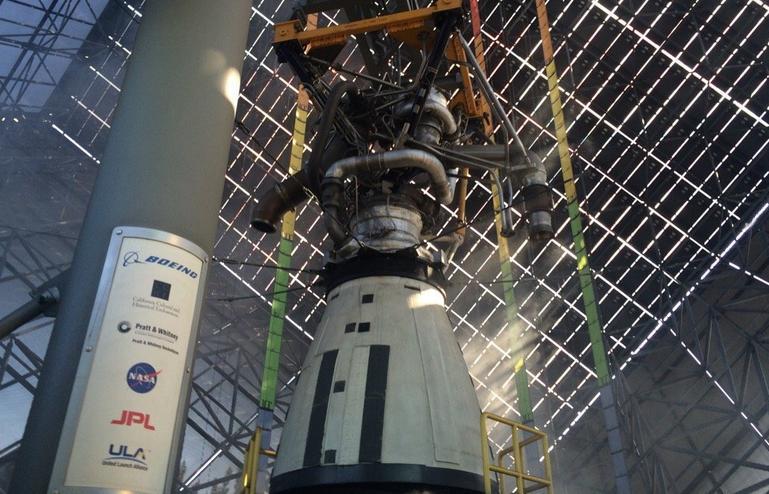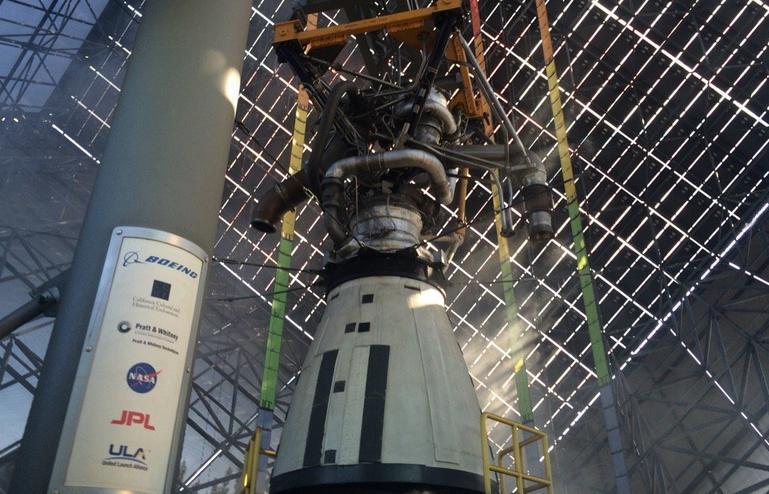 Discovery Cube History
The idea of the Science Center began in early 1980 when the boards of the Exploratory Learning Center and the Experience Center joined and formed the Discovery Museum of Orange County.
Once this project was completed, the Board turned to achieve its second goal: building a hands-on science center.
Discovery Science Cube Orange County is a nonprofit organization dedicated to educating young minds, assisting teachers, and increasing public understanding and appreciation of science, math, and technology through interactive exhibits and programs.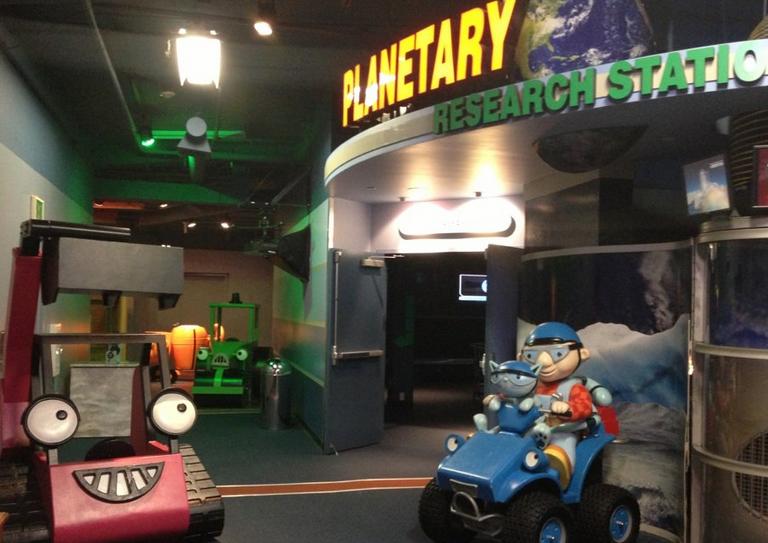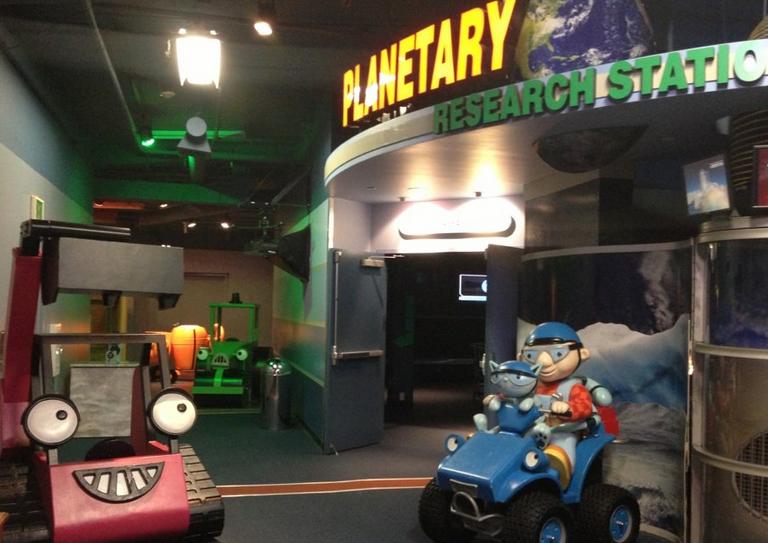 Discovery Cube Orange County Discounts
Tickets to the Discovery Cube are affordable, but there are occasional discounts offered. (Costco does not have tickets to the Cube)
Bank of America, you can get free admission to Discovery Science Center on the first Sunday of any month.
Become a member ($99), and 2 adults and 4 kids ages 3-17  get free admission for the entire year.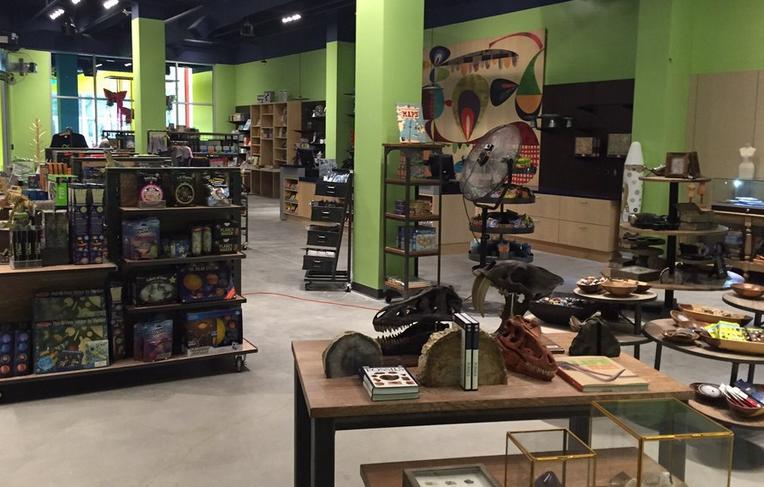 Where is the Discovery Cube
Discovery Cube Orange County is located in the heart of Orange County next to Interstate 5 at Main Street in Santa Ana. The address is 2500 N. Main St., Santa Ana, CA. Discovery Science Center is open daily from 10 a.m. to 5 p.m. except for Thanksgiving Day and Christmas Day.
Discovery Science Center Members and children two and under are free.