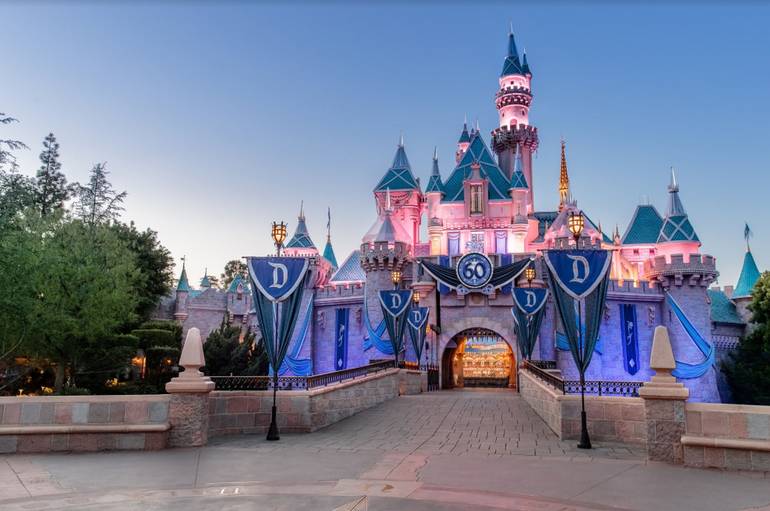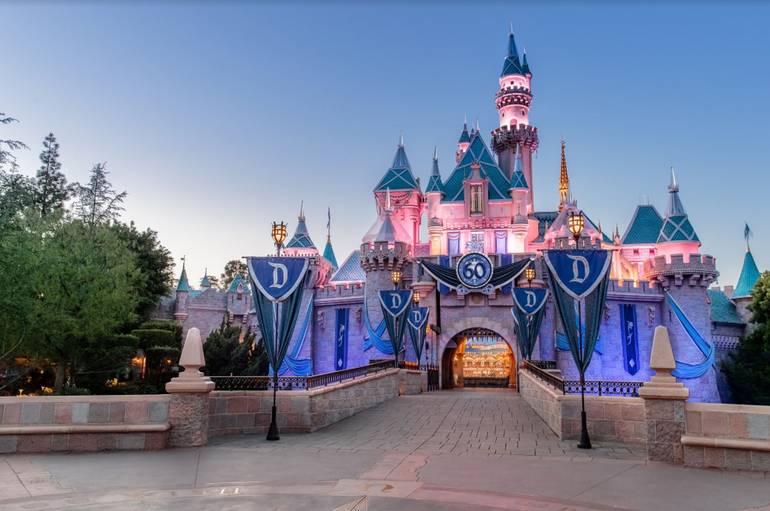 Disneyland Resort in Anaheim is the home of the original Disney® theme park and Disneyland® California Adventure, which celebrates California's varied geography and cultures.
Unlike the parks at Walt Disney® World, these parks are right next to each other, making it possible to jump between them, providing guests have purchased park hopper tickets.
Disneyland California Tickets
---
So-Cal Residents Park Hopper® Tickets are also available.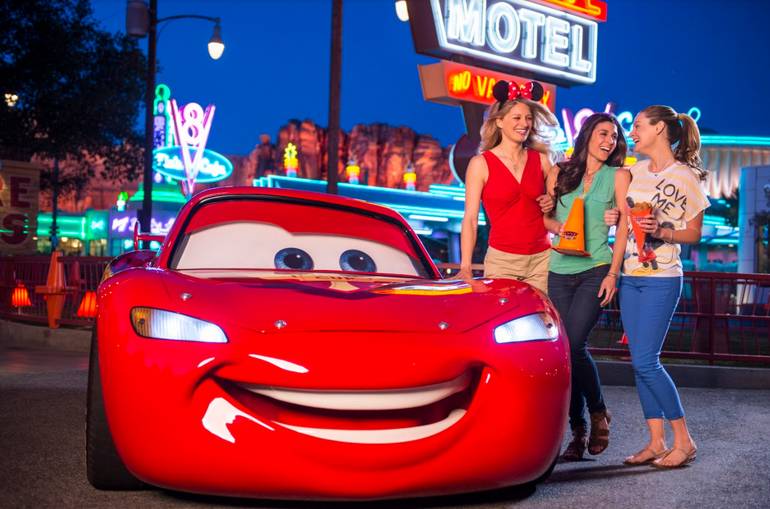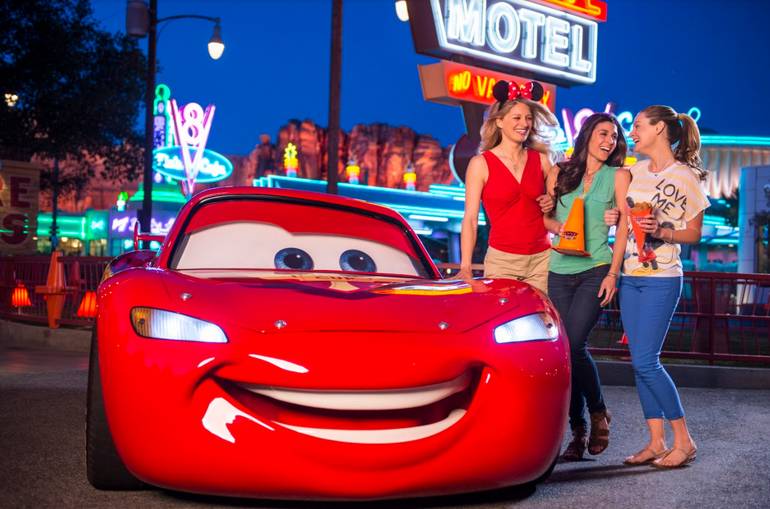 Get the Most out of Your Visit to Disneyland
®

California

Situated on 75 acres of what used to be orange groves, Disneyland® has seen many changes since it opened back on July 17, 1955, and today is divided into eight "lands" or sections. Each with its unique theme.

Visitors, especially first-timers, will want to get an early start.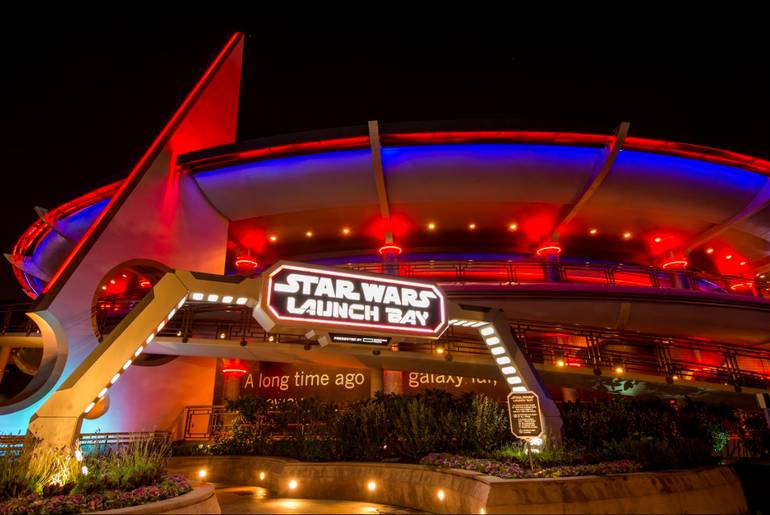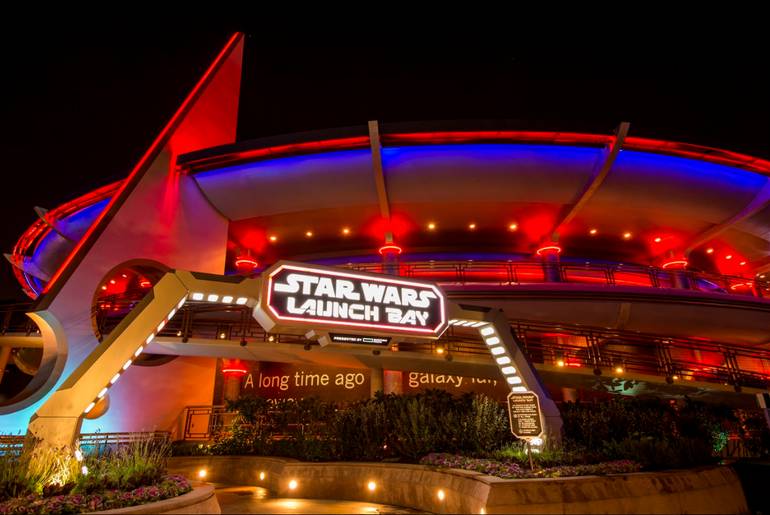 A Magic Morning ticket add-on can be used to access Disneyland® Main Street, Fantasyland, and Tomorrowland one hour before the park's regular opening time. Most shops and dining on Main Street will be open, along with select stores and rides in Fantasyland and Tomorrowland.
Guests staying at one of the resort's three hotels can also take advantage of any Magic Morning by showing their room key with park admission.
The second way to get a jump on the crowds is for guests to purchase a Mickey's Toontown Morning Madness add-on, which can be used to access the land inside Disneyland® one hour early. Rides inside Toontown won't be operating, but there will be plenty of character meet-and-greets inside Mickey and Minnie's House.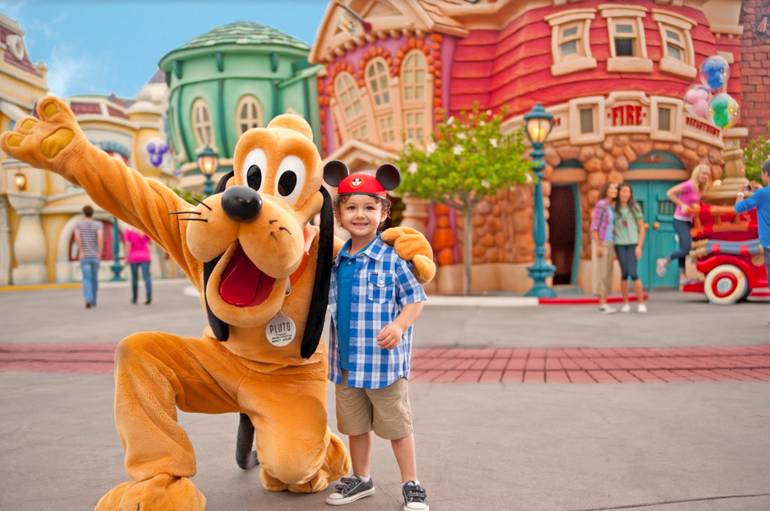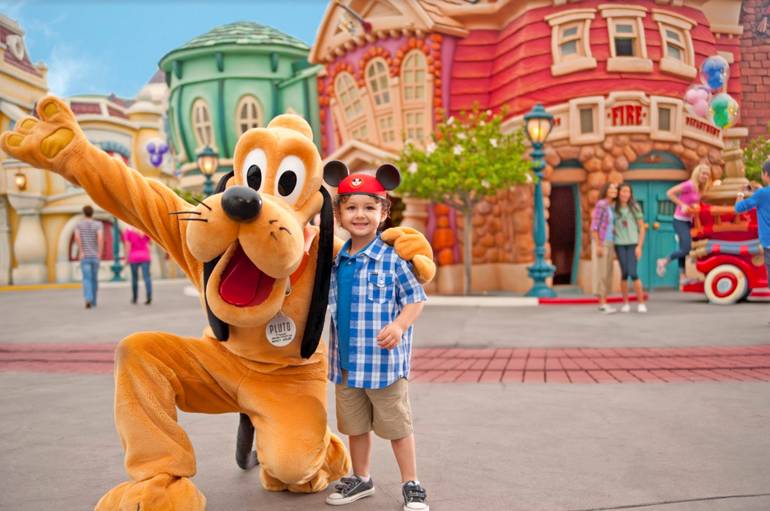 After early morning access, guests will need to decide what land to visit next, and Adventureland® is probably the best place to start.
Situated in the park's southwest corner, it is accessible from Main Street's Central Plaza and New Orleans Square. Because it gets crowded at night with its evening fireworks and Fantasmic performances, the morning is the best time to explore this section of the park.
From Adventureland, visitors can access Frontierland, with its emphasis on recreating the old west and then move on to Critter Country Critter, which is a sanctuary of quiet, calm, and shade, making it a great spot to escape the midday heat and wind down before heading back to the hustle and bustle of Disneyland® as a whole.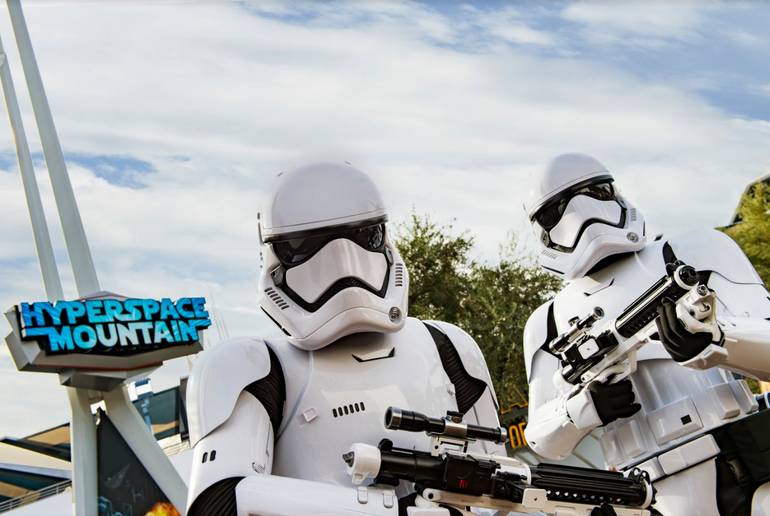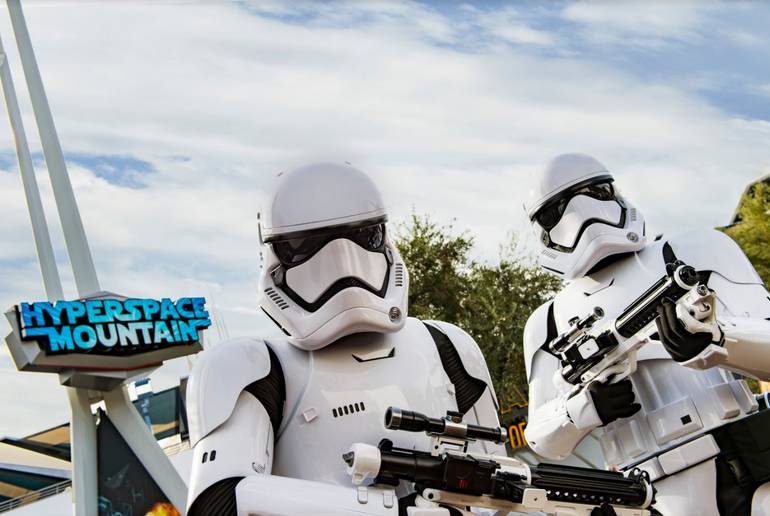 After a quick stop in Critter Country, it's off to the north and northeast areas of the park to re-visit Fantasyland and Tomorrowland, where visitors can hit the rides they may have missed earlier in the day.
Before the sun sets, guests will want to make their way to Disneyland California Adventure, a 58-acre expansion that includes its own eight lands and has 28 rides and 13 shows.
With its turn-of-the-century boardwalk, Paradise Pier has the most rides of any land at the park and includes the California Screamin' roller coaster and a giant Ferris wheel. There is also a sizeable kiddy-ride section at the other end of the faux pier.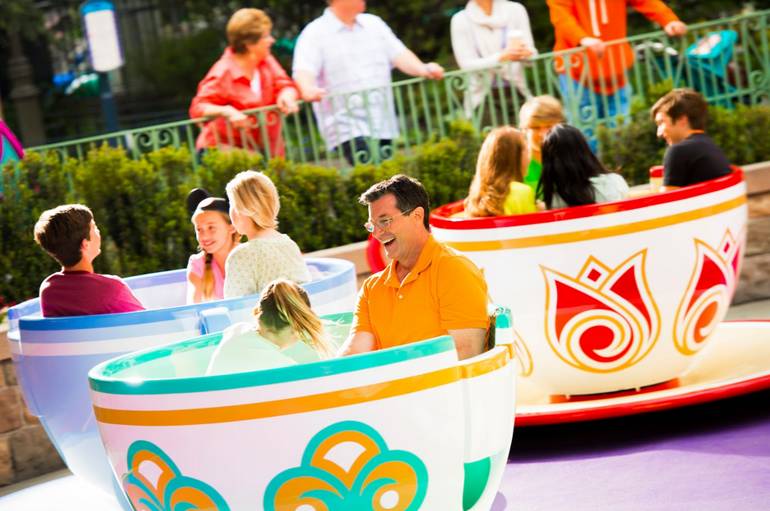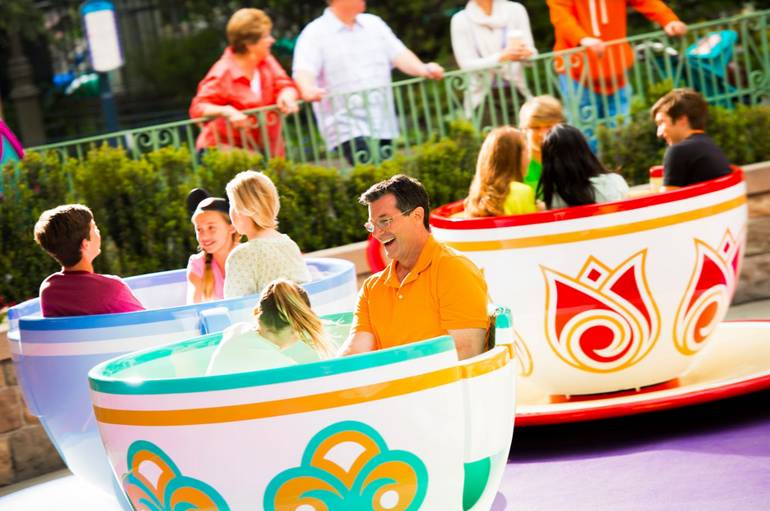 For guests trying to see both parks in one single day, this part of the park is where they will want to start and end their California "adventure." That's because when the sun goes down, both parks come alive, with Disney's nightly monumental fireworks show, Mickey's Soundsational Parade, and Fantasmic, as well as California Adventure's World of Color.
With two fantastic theme parks and nearby Downtown Disney with its shopping and dining, it's suggested that visitors spend at least two days to see and experience all that Disneyland® Resort has to offer.
Disneyland
®

California Nearby Attractions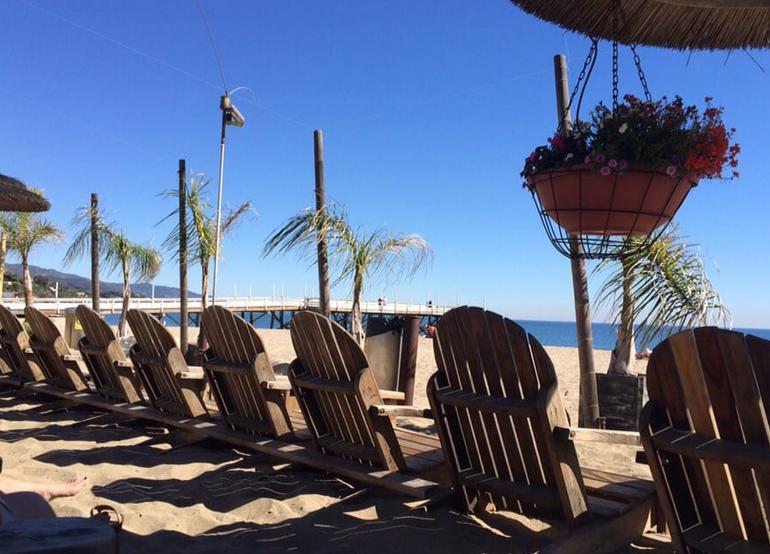 If you choose one of the multi-day Disneyland vacation packages, you will have time to explore Orange County. Visitors staying in Anaheim are only a short drive to several spectacular Southern California beaches.
The nearest beach to Anaheim is Huntington Beach which is a 25-minute drive depending on traffic. Suppose you're feeling a little adventurous take a trip to Laguna Beach. Driving to Laguna Beach will take about one hour. You will be rewarded with one of the most scenic beaches in California.
More Ticket Deals