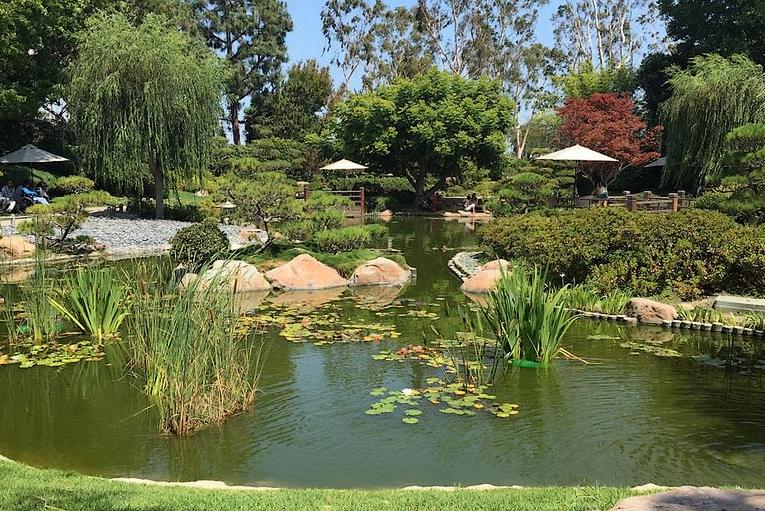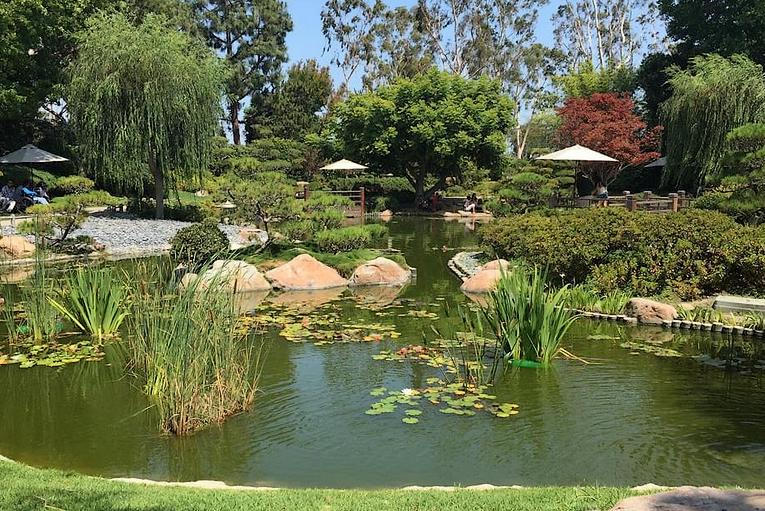 Earl Burns Miller Japanese Garden is a beautiful little gem located on the campus of Long Beach State. What the garden lacks in size is made up by the beauty of the place.
Dedicated in 1981, the garden is designed to look like a miniature Tokyo Imperial Gardens. Covering a little over one acre, the garden's main feature is a pond planted with water lilies.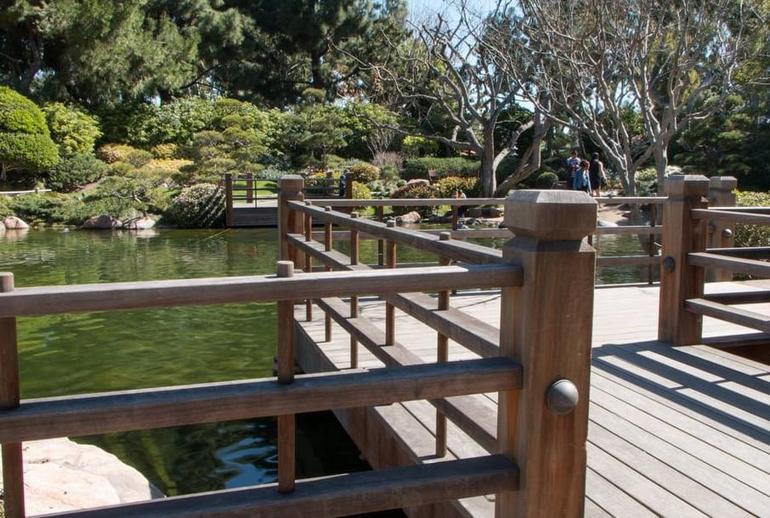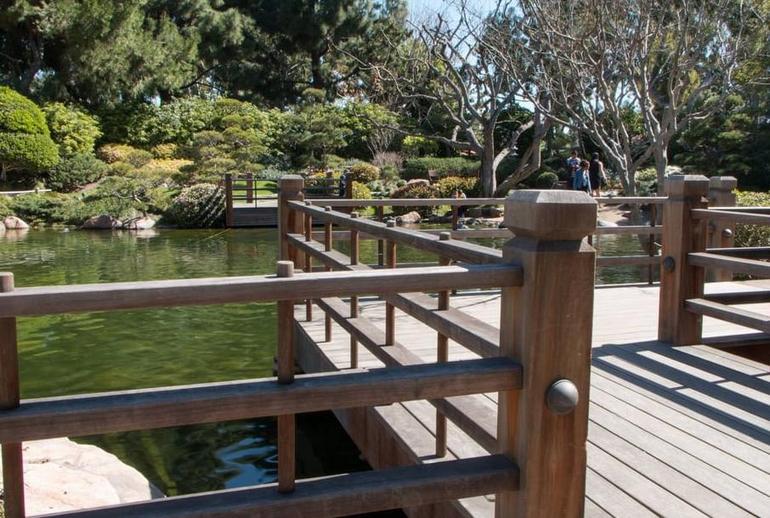 The garden's pond is enhanced with a zig-zag bridge, a half-moon bridge, and a viewing platform. The pond is also home to a large population of Koi fish that will practically jump out of the water to be fed.
Koi fish can only be fed with the fish food pellets provided by the Garden. It costs 25 cents for a handful of pellets, so bring along some quarters to feed the fish food dispenser.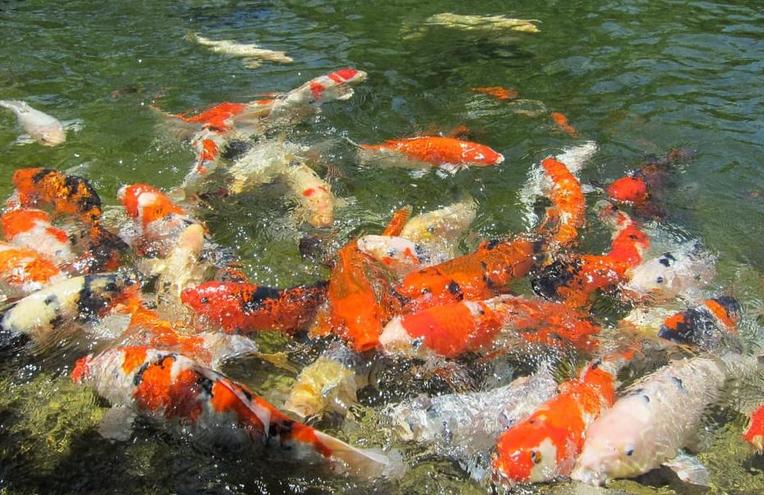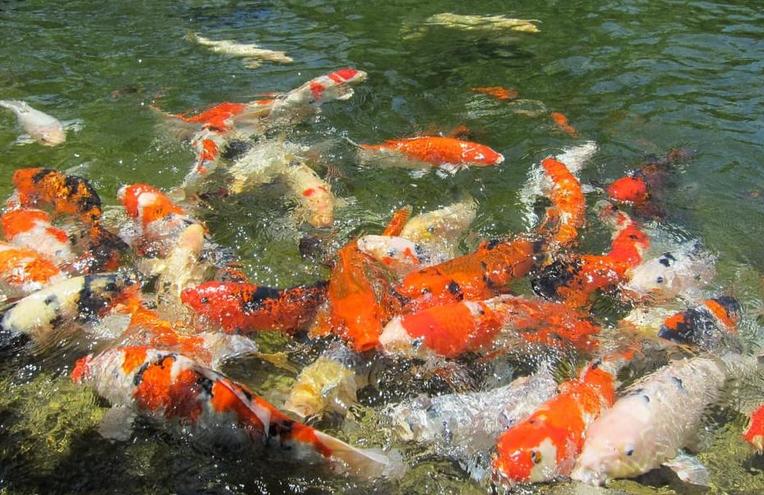 There is also a dry garden area where students create designs in the sand with rakes. The area around the dry garden is planted with trees and decorated with rocks. Each rock depicts an island in the sea.
A small tea house is located at the far end of the garden. A short trail with huge bamboo plants leads to the tea house. During special events, the tea house is used traditional tea ceremonies.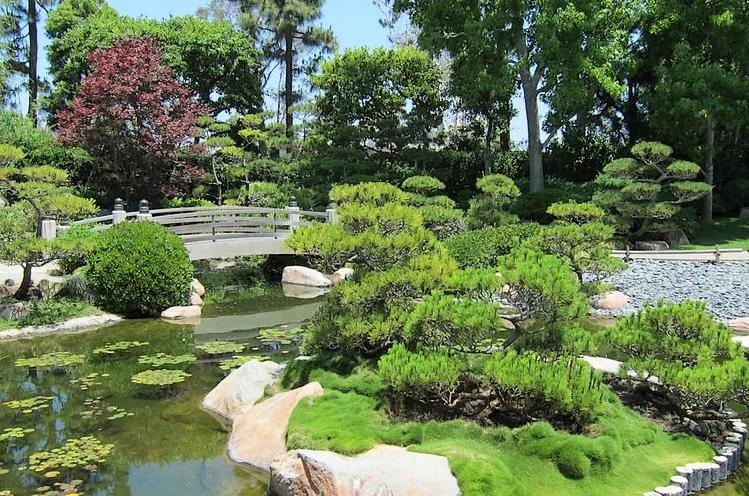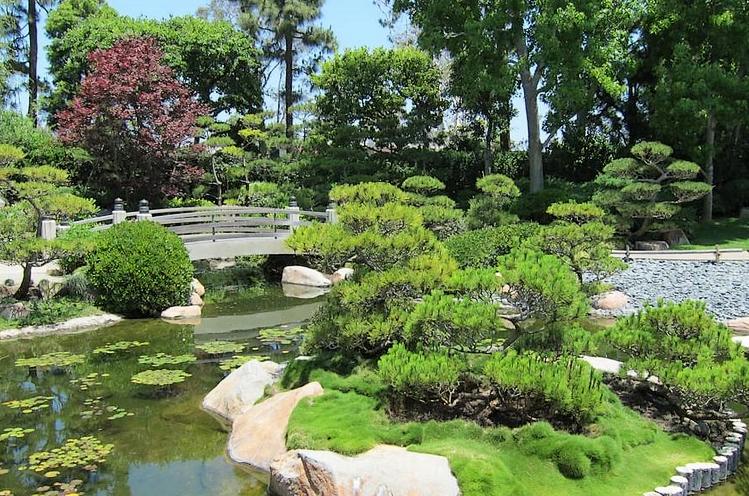 Earl Burns Miller Japanese Garden hosts events throughout the year and is a popular wedding venue. Weddings are held on Saturdays when the garden is closed to the public.
The garden is a great place to enjoy some peace and tranquility—plan on spending about an hour here. Admission to the park is free.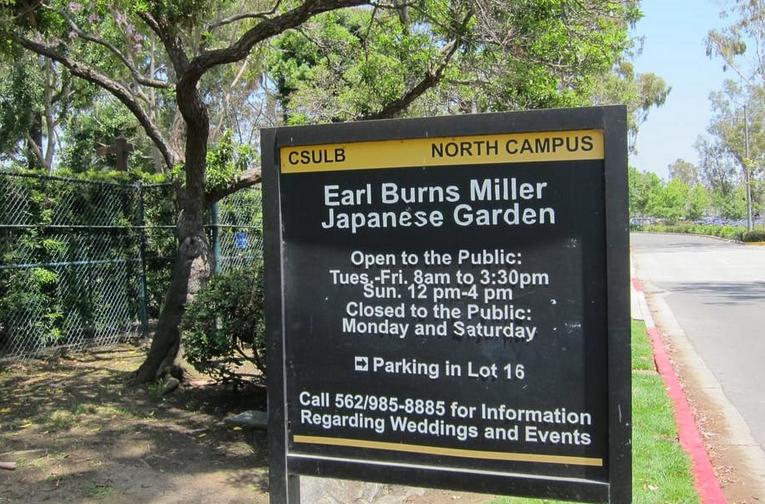 Where is Earl Burns Miller Japanese Garden
Parking is available at Lot 16. There are also parking meters where you can pay by the hour.
Earl Burns Miller Japanese Garden – website–
1250 Bellflower Blvd., California State University Long Beach, Long Beach, CA 90840